As most of you know, my work for the product photography side of the biz has been keeping me busy. When I have 300+ processed images to produce for a client I am always looking for ways to speed that process up by finding shortcuts. There are many keyboard shortcuts that I use quite a bit. I love them because it keeps me from having to go up to the menu bar for every process that I am doing. I get asked quite often by my readers how I process images & these shortcuts are a huge part of it. I would be lost without them because my time in processing would increase & really, who wants to spend all that time in the office? I know I don't. I do try to nail just about everything in-camera, but there are always minor tweaks I like to make. Normally that isn't an issue- unless you are looking at doing it 300+ times. I'm sure you wedding photogs know what I am talking about here. Massive amounts of images to sift through. So anyhow- I thought I would create for you all this nifty cheat sheet for all the keyboard shortcuts – the ones in dark brown are the ones I use most frequently. The ones in light brown are ones that I have only used a couple times if at all- but I wanted to make the list complete. The cool part is that a good portion of these work in other programs too. Things like open, copy, paste, cut, select all, print, save- these I use when processing documents, surfing the web & all sorts of other things. If I am on the computer there is a good chance I am using them as much as I use my mouse or tablet stylus.
So here they are- for PC & for MAC. Free to download/print for your use.
Free Printable Checklist Templates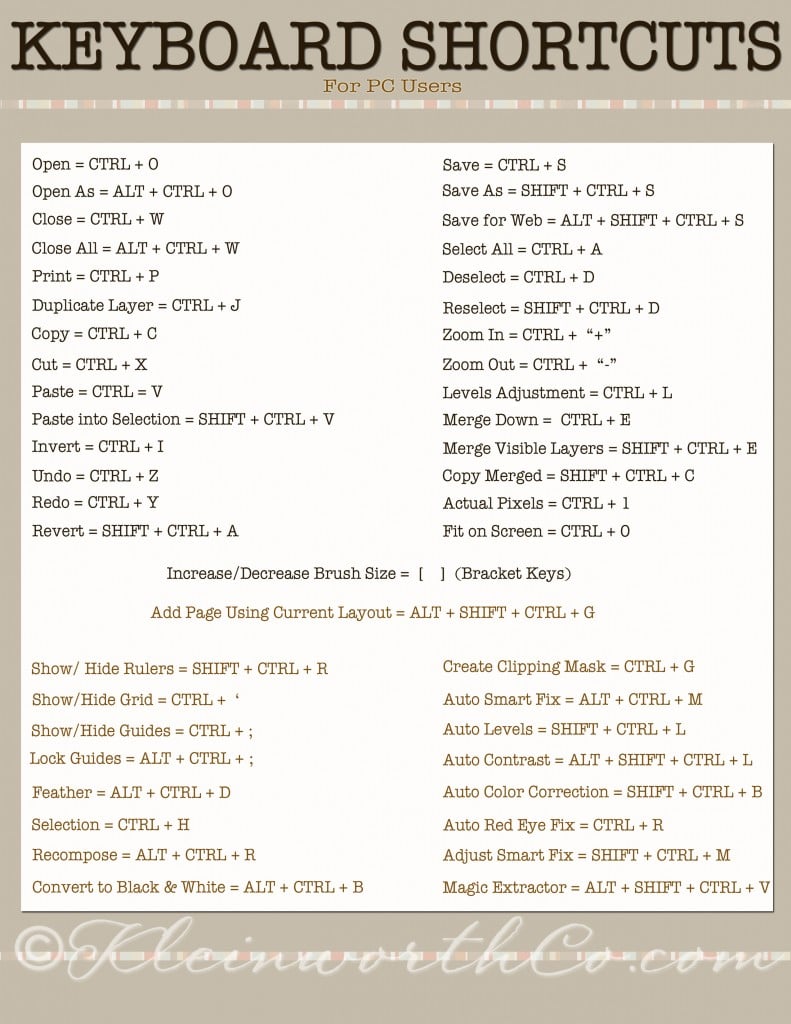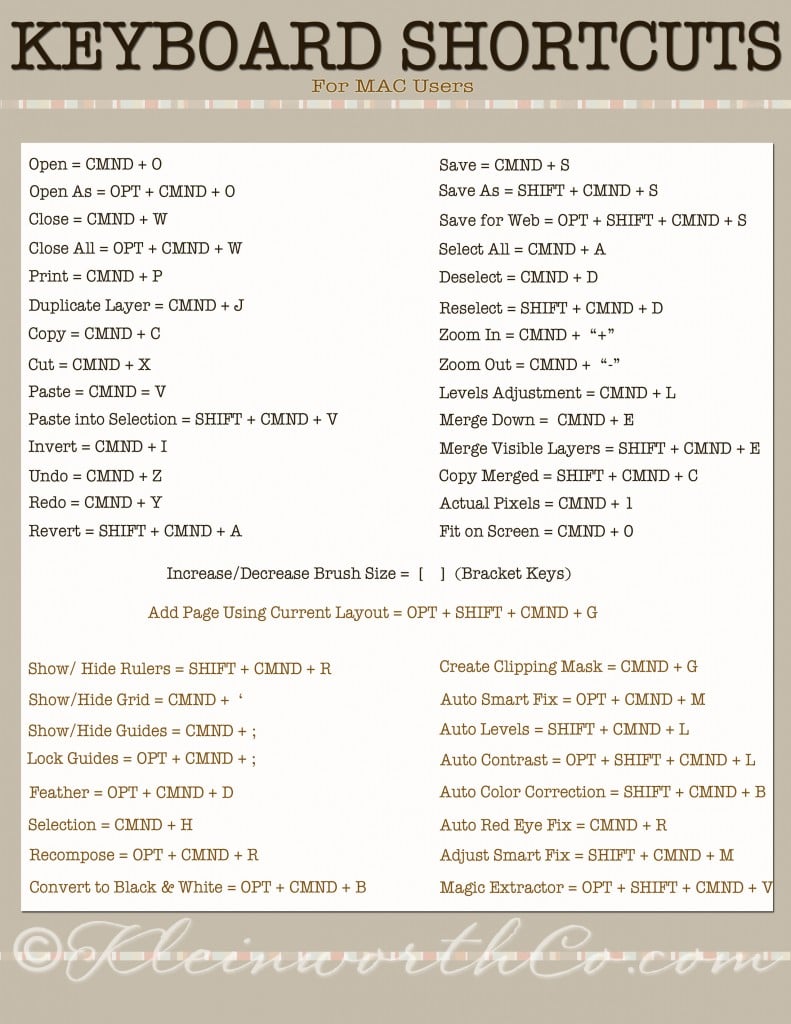 Here are just a couple things I have been working on.

Have a Happy Tuesday everyone!
Linking with: 52 Weeks of Happiness, Tuesday Around the World & Sweet Shot Tuesday