There are some things in this world that bring instant happiness in my world. One of those things is JELL-O®. I will never forget the first time my youngest tried JELL-O®. She looked at me & said "WOW mom – this sure is bouncy!" That cracked me up & made me really take notice of just how fun JELL-O® is for all ages.
As you have seen, I have been planning a little Halloween Party of sorts here for the kids & their friends before the trick-or-treating starts. I have been testing out all sorts of recipes to serve. I decided that since JELL-O® is so much fun & so versatile- I would get a little creative with the JELL-O® JIGGLERS for some really great Halloween Party Snacks.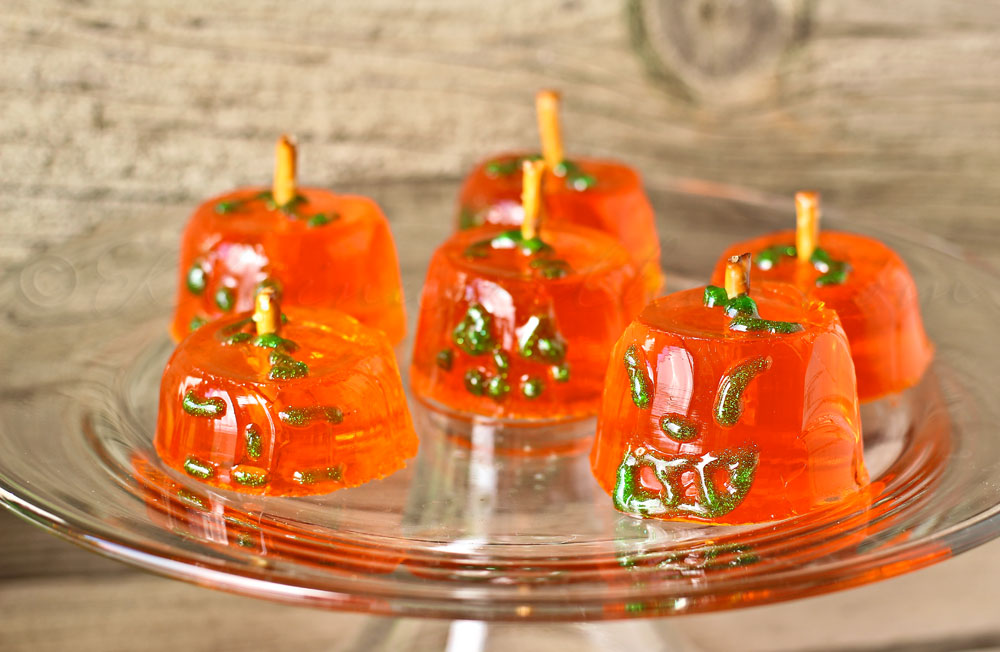 After viewing the recipe page & seeing all the super cute Halloween themed JELL-O® JIGGLERS
I was inspired to twist things up a little bit & make these Pumpkins.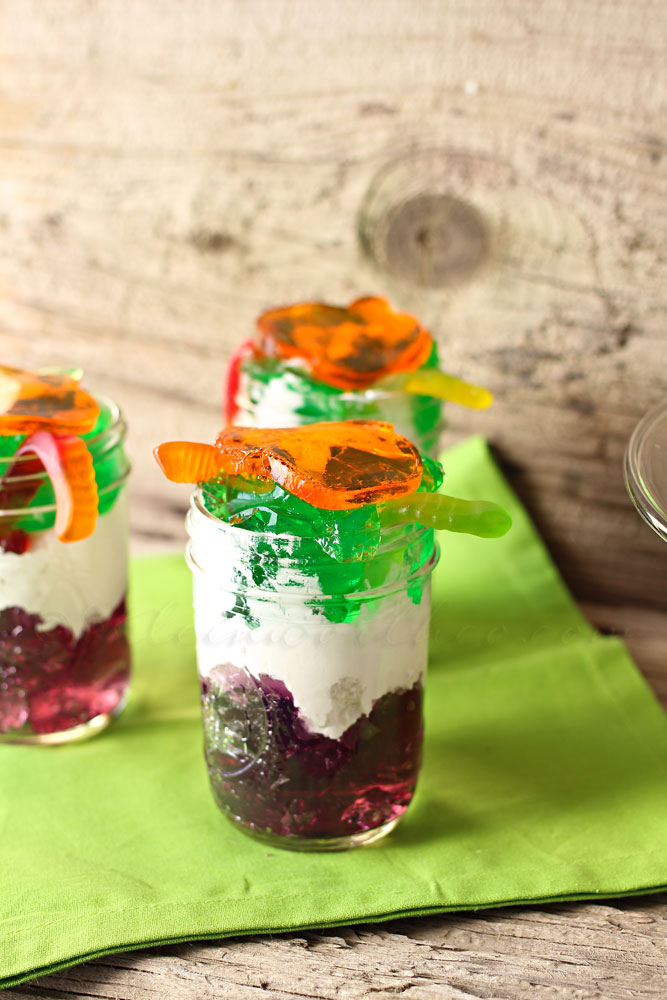 I also made some regular JELL-O® in Grape & Lime & layered it in these jars with some Whipped Cream & Gummy Worms.
I then topped them with some Pumpkin shaped regular JELL-O® JIGGLERS I cut with a cookie cutter.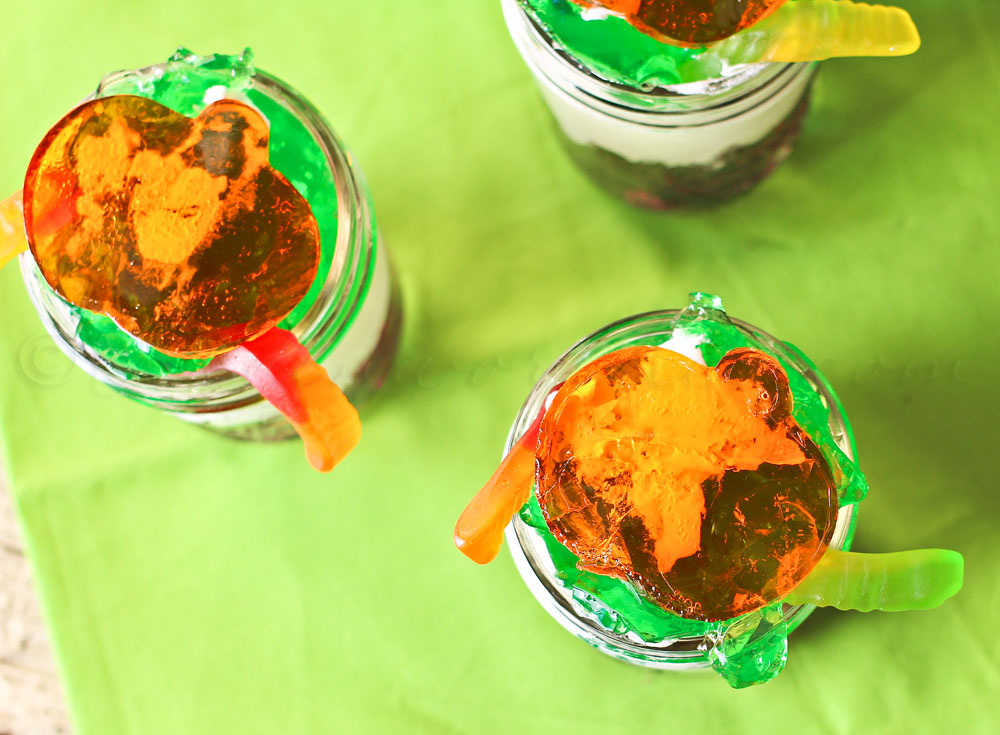 How fun is that?? My kids are over the top excited to share these with their friends come Halloween.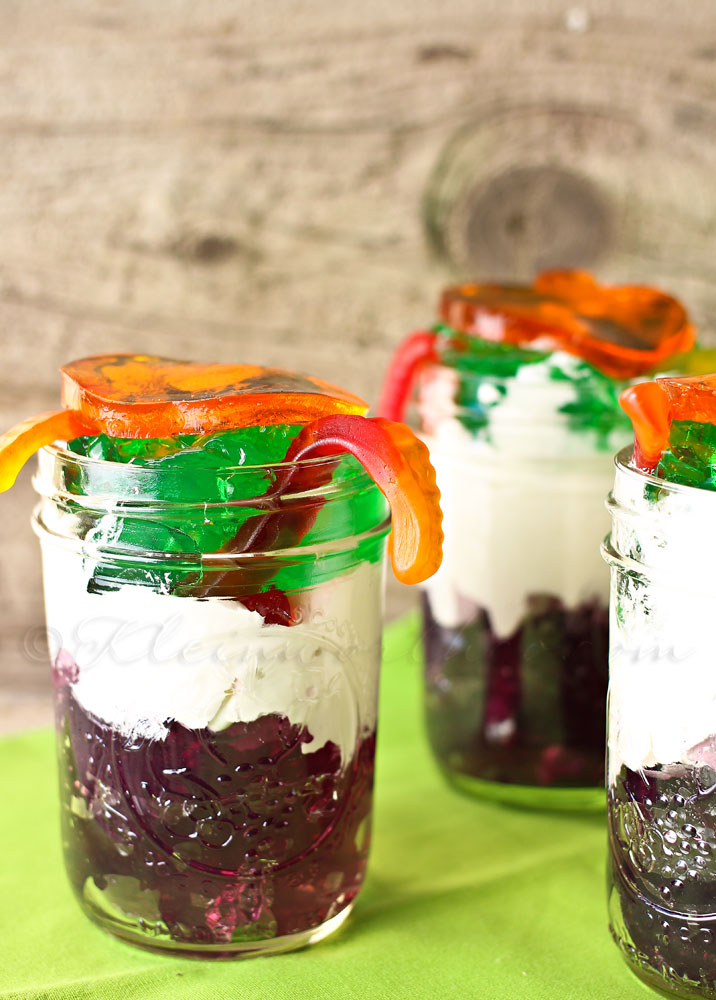 They had such a great time helping me with making them too.
That's the best part- we had some really great family time while playing & creating.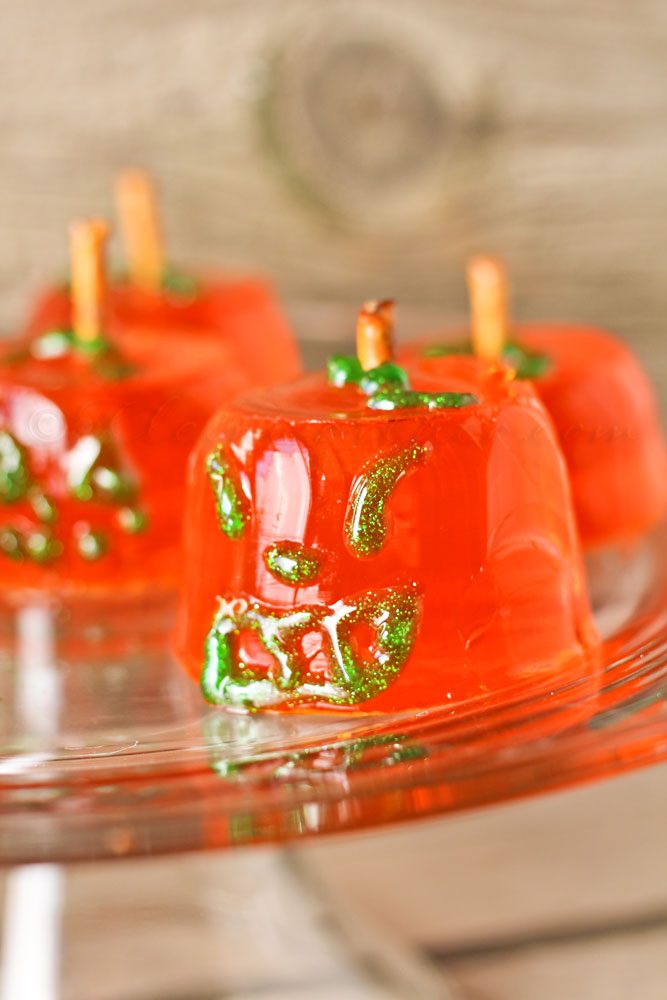 Just make your JELL-O® JIGGLERS to the directions found HERE.
Then remove & add a Pretzel for the stem & some Piping Gel to draw the faces.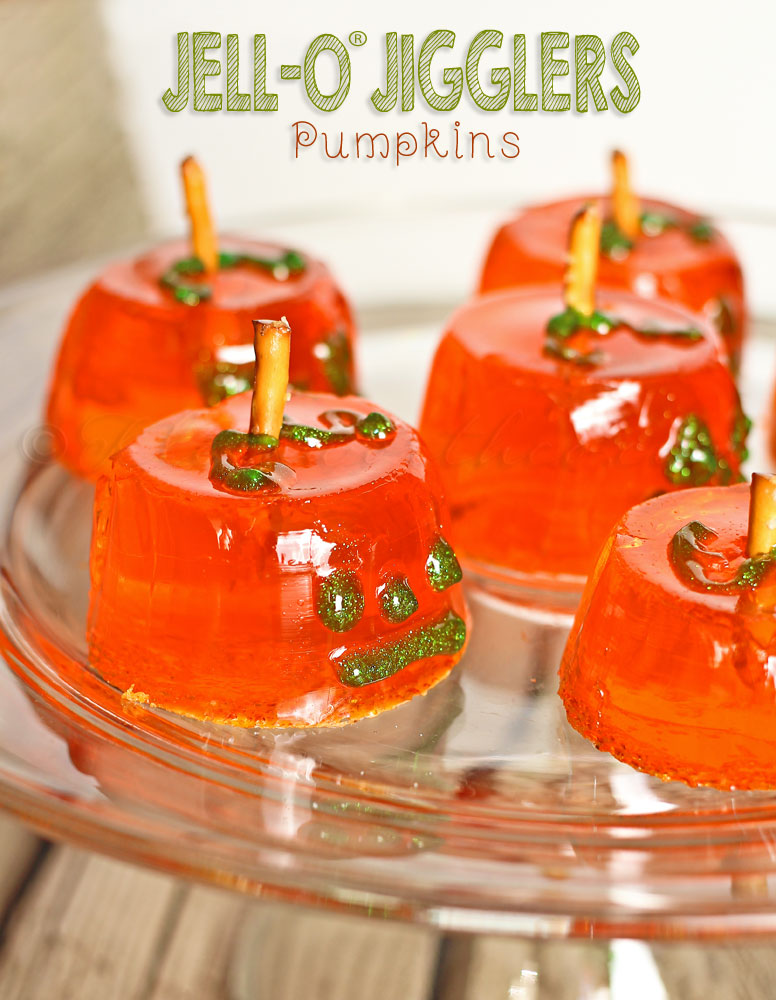 Don't you think these are so cute?? They just make me so HAPPY! I'm practically squealing. 🙂
You MUST make some for yourself!
My inspiration –
MMMMonster JIGGLERS
–
There are also some great recipes for Creepy Crawly JIGGLERS, Halloween Cat Eyes JIGGLERS & Halloween JIGGLERS Hands.

This post brought to you by Jello, making Halloween more wiggly for everyone.
Check out more Halloween recipes here: JELLO.com/recipes.
Don't forget to come back & join me on Mondays for Project 52
To see where I am linking today- visit HERE