Hello everyone!!! I appreciate you all being here each & every day. I truly value you being here with me & for understanding that with our impending move – life here is chaos. I could really use the days to be twice as long. I know that things on this little blog are not quite what you are used to & once life calms down- I'm sure I will be back to delivering that to you all again. But having said that, I also love to bring you all little bits of "other than food" creativity even when I'm in the kitchen all the time. Because I love to create just about everything- food, DIY & crafts too. All of that is taking a bit of a back seat to the move right now. So- today the FABULOUS Rachel from Sew Happily is here to share with you How to Sew~ Tips for Getting Started. Please give her a nice warm Kleinworth & Co. welcome.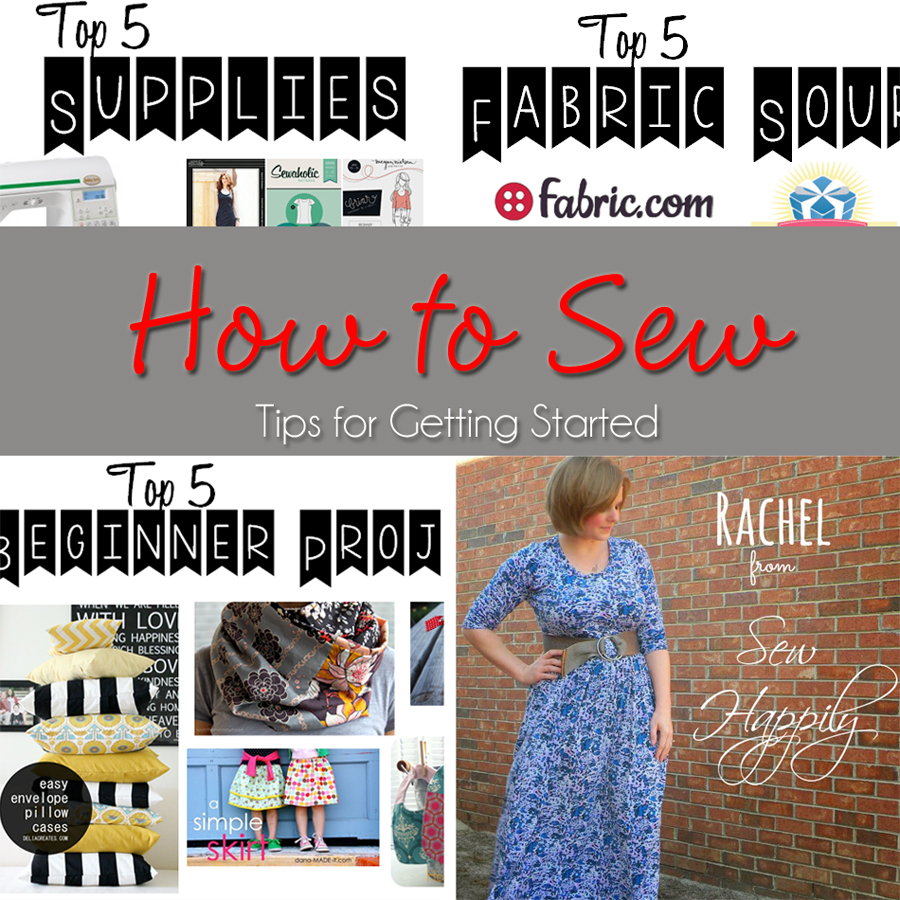 Hey yall! I'm Rachel from Sew Happily – where I blog about my handmade life, especially modern (ish) quilting, womens garment sewing, and girls garment sewing! I'd love to see yall stop by, grab a cup of coffee and visit for a while. You can also find me on Instagram!
One conversation that I find myself having frequently with people goes a little something like this:
Friend: Rachel, I want to start sewing.
Me: YAY!!! (as I start bouncing up and down)
Friend: I have no idea how and where to start. Do you have any advice?
Yall – talk about a loaded question. I could talk about sewing for days and days and days.
So to help all yall who are aspiring sewists out there, I've put together my top 5 resources for you if you're starting this journey into the sewing world! There's a couple 'categories' that I've used to break things down for you: supplies, basic how to tutorials, great beginning project tutorials, fabric sources, and some blogs that I find to be very helpful. By all means, is there more out there? Absolutely! But – can you make it with just these? For the most part, yest! So, check it out and get to sewing! 🙂
Fabric.com, Hawthorne Threads, Fat Quarter Shop, Michael Levine Inc., Etsy
Sewing Machines (I sew on a Babylock A Line Elizabeth), fabric only scissors, rotary cutting mat (I prefer Olfa), patterns, and a sewing gauge.
Easy Envelope Pillows at Delia Creates, Infinity Scarf / Cowl by Very Shannon, Open Wide Zipper Pouch by Noodlehead, Bibs by Sunny Vanilla, Simple Skirt by Dana Made It
Understanding Thread Quality, Narrow Hem Tutorial by Four Square Walls, Zippers Unzipped by Melly Sews, , Schwin and Schwin Darts, Interfacing Tips with Sew Sweetness
p.s. if you're more interested in learning how to quilt, check out this great series by Diary of a Quilter!
So there you have it, friends! If you're looking for more sewing and quilting inspiration, follow me on Pinterest and be sure to check out Sew Happily!
Thanks again, Gina, for having me today! Looking forward to being back next month!
This is great for so many just getting started!!! Thank you Rachel!!!!
Want more creative inspiration?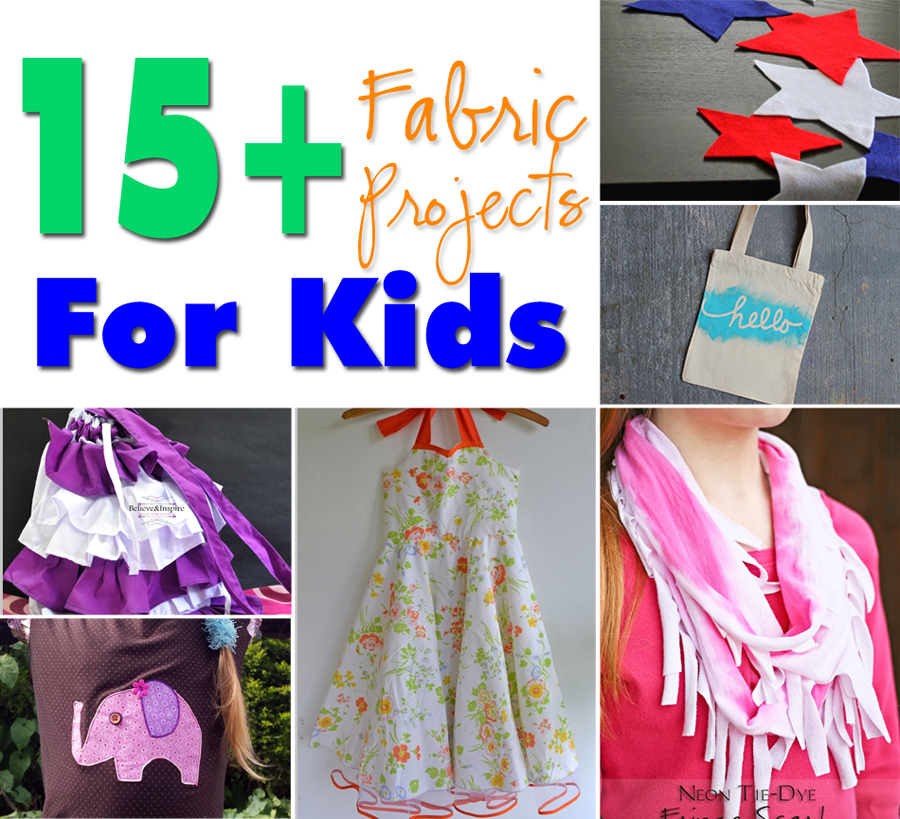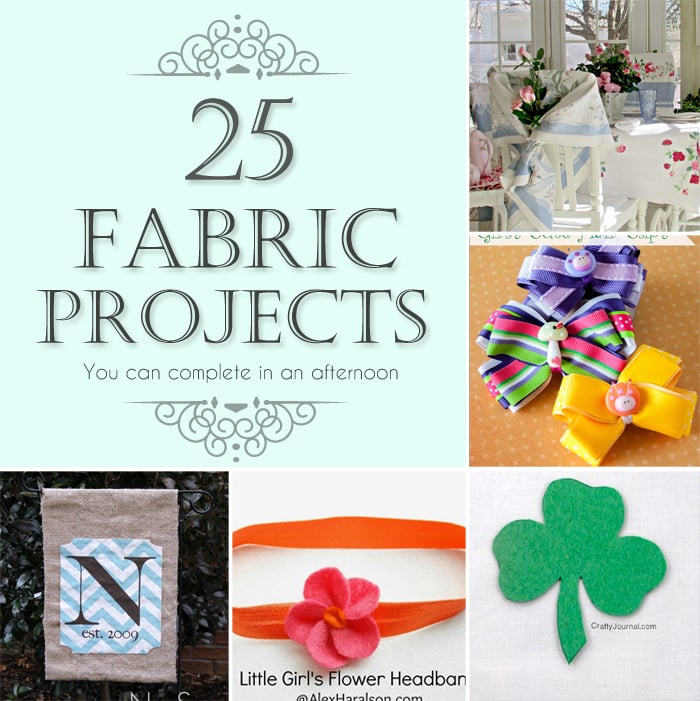 To see where I am linking today- visit HERE



[include id="1″ title="Footer Ad"]
Reader Interactions