*Disclosure: Sponsored Post- I have been compensated for this post either monetarily or with product. All opinions are truthful & my own.
One thing I think about a lot during this time of year is the sacrifices others make for the community as a whole. I think about it because my brother is still in Japan with his family serving so that we can be safe here. I think about it because my husband is a fire chief & I see what his guys sacrifice daily for the safety of the community. He was a line guy years ago when the babies were babies. Things like Thanksgiving & Christmas rarely happened on the day they were supposed to. He was always at the station on holidays or birthdays. We have learned to roll with it & I have learned to not put much importance on "specific days". To me they are just days & if we are together for them- that's great. It's not quite that way anymore. He's not doing shifts at the firehouse. Now he does his 40-80+ hours a week & then if something happens in the off time- well he's out the door again. But knowing that he now has his guys there at the station missing out on their holidays with their young families, makes me want to do things for them to show my appreciation. We have been there & we understand the strain it puts on the family. So I came up with this little gesture to say thank you & headed to ConsumerCrafts.com to help put this project together.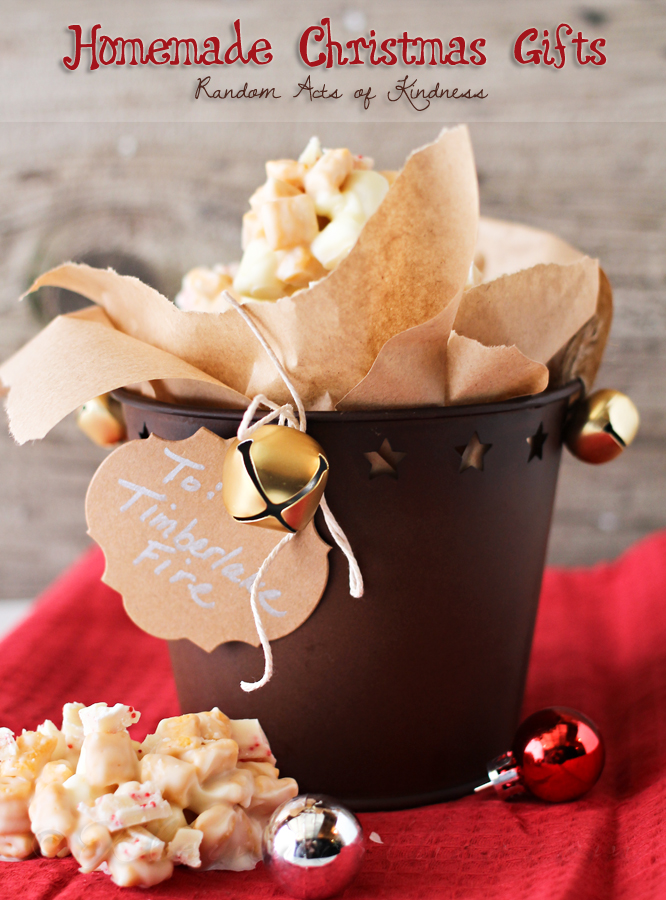 You wouldn't believe the deals at ConsumerCrafts.com . I picked out some really fun things to complete my little goodie container.
Did I mention great deals?? The Mod Podge 16oz was the same price as what I typically pay for an 8oz bottle elsewhere.
I could have shopped & shopped – Oh my head was spinning with the project ideas.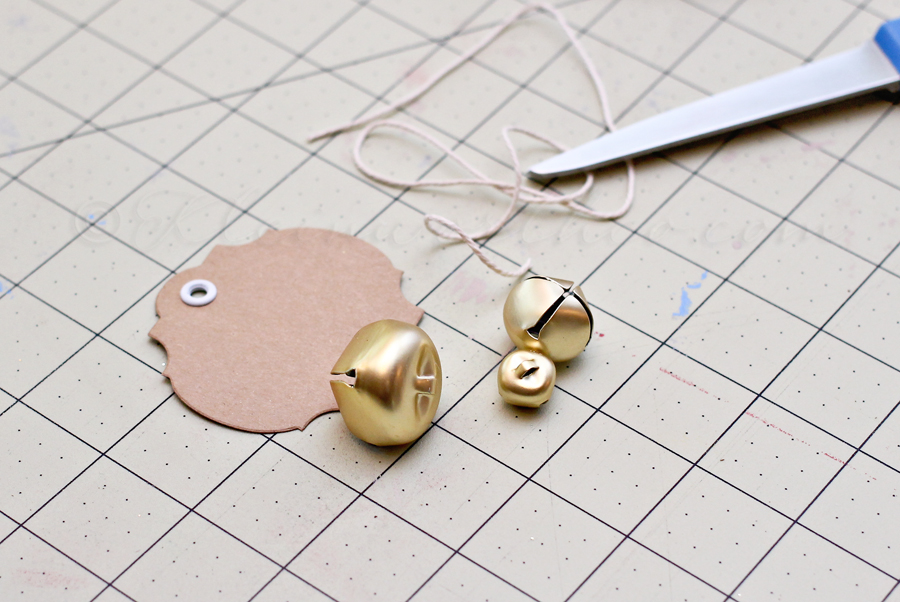 I love bells – they just embody the season for me. So I was super excited to create a little project using them.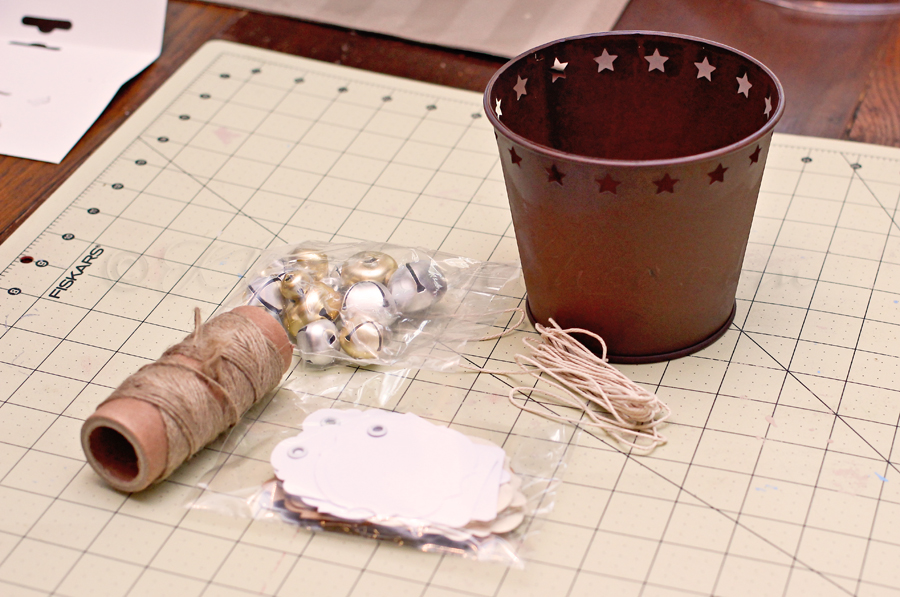 My supply list:
1 package Assorted Bells in Silver & Gold (or you could buy just one size or color)
1 – 5″ Rustic Pail with Stars
1 package Celebrate Neutrals Paper Tag Set
18″ rustic twine (I had this on hand)
24″ brown paper (I had this on hand)
20 Peppermint Crunch Bites to fill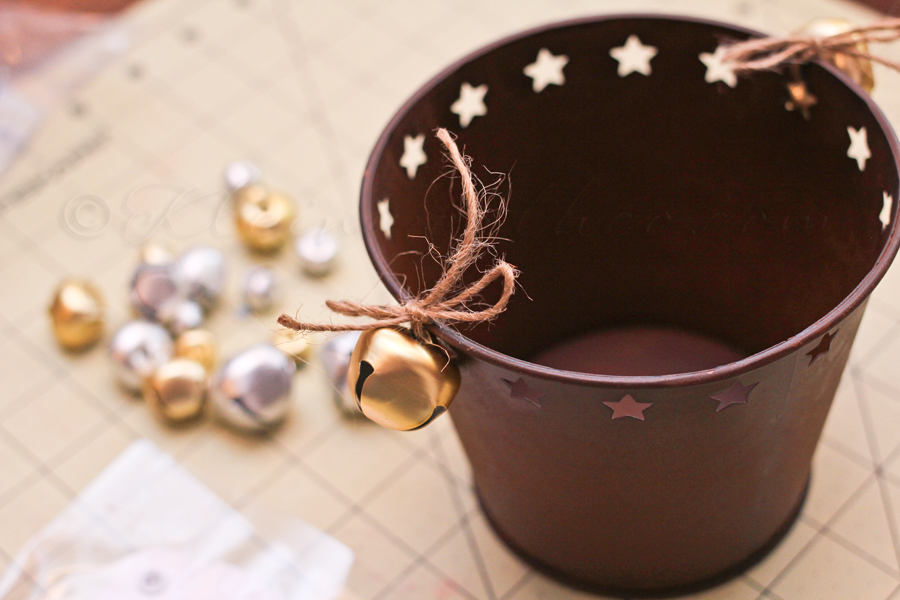 This is a simple project. Including the recipe ingredients – this should cost no more than $20.
Take your twine & cut into 3 even pieces.
Tie on your bells through the holes of the stars in equally spaced places around the pail.
Write your message on your tag & then give a nice even coat of Mod Podge over the top to seal.
Tie on to your pail with another bell.
Line your pail with your brown paper.
Fill with the Peppermint Crunch Bites & share some happiness.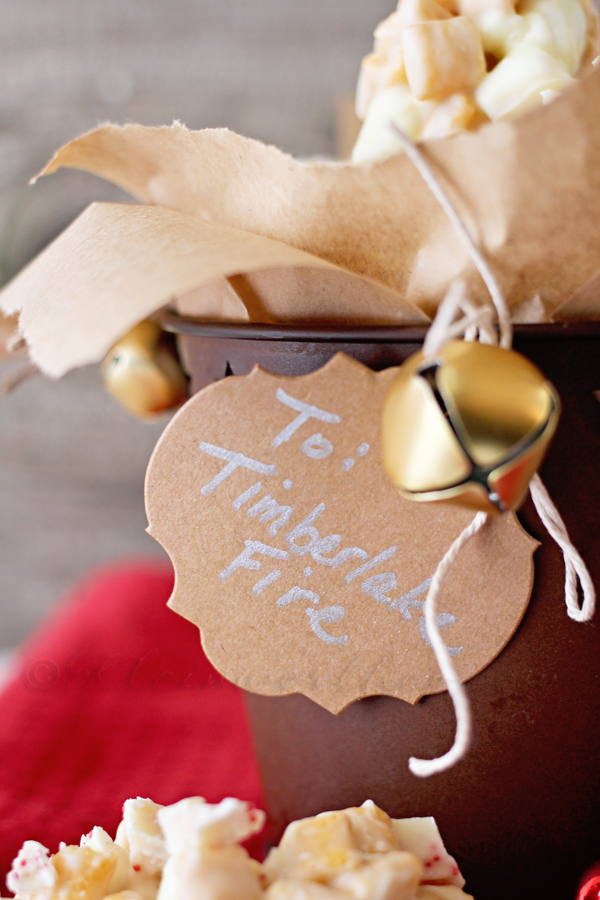 I jut adore these tags.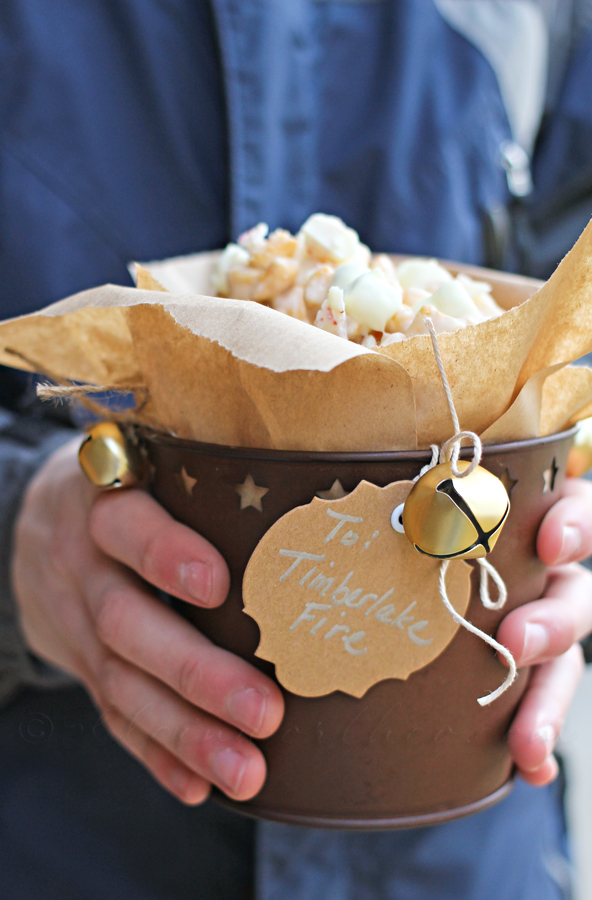 A perfect gift to show love to those you appreciate.
Print the recipe for the Peppermint Crunch Bites & add it to your gift bucket.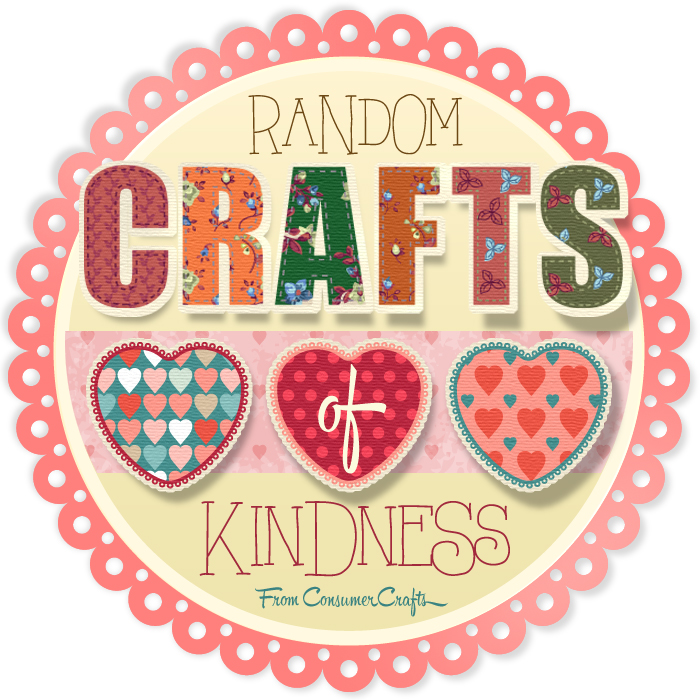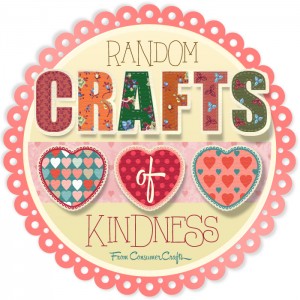 Connect with ConsumerCrafts.com
Facebook:
Twitter: https://twitter.com/Consumer_Crafts
Pinterest:
Instagram: https://instagram.com/consumercrafts
Blog: https://www.craftsunleashed.com/
Check out all these other Random Acts of Kindness & get inspired to make your own

A special THANK YOU to ConsumerCrafts.com for sponsoring this Random Act of Kindness.
To see where I am linking today- visit HERE