Good Morning!! Can you believe tomorrow is Halloween? Are you ready?
Well if you are not- I have another last minute simple Halloween Snack for you. If you are ready but your mind is already thinking about what you will do with all that candy in the house- you can use this recipe for that too. 🙂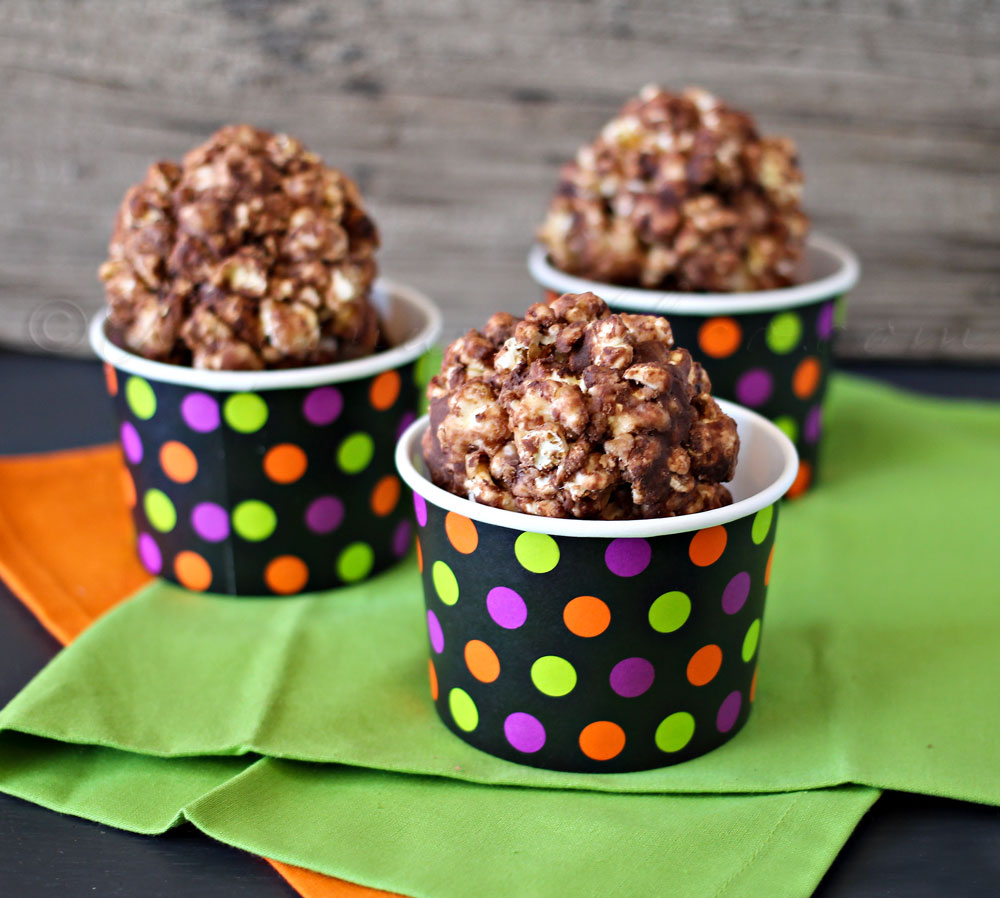 Simple & such a crowd pleaser. The kids love them & parents live the nostalgia associated with them.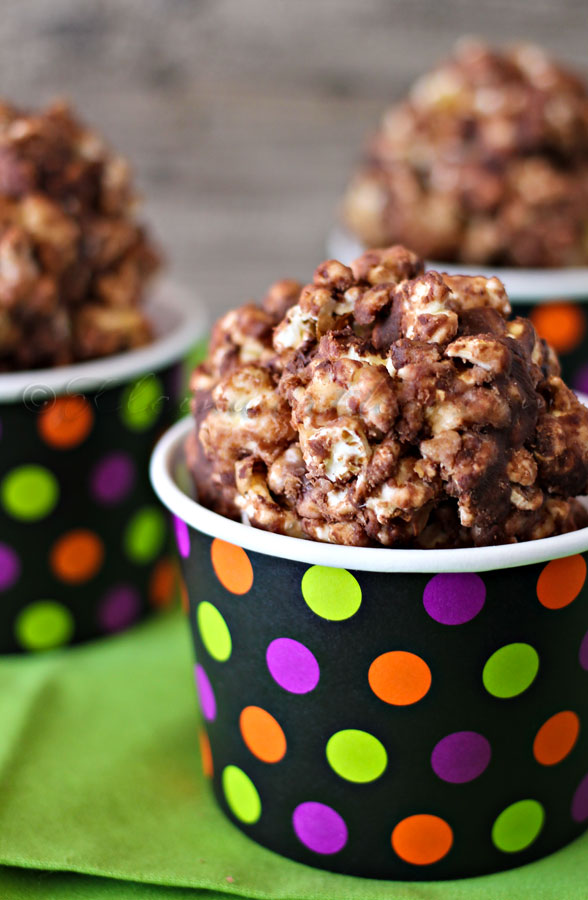 Can't go wrong with Heath Bar & popcorn together.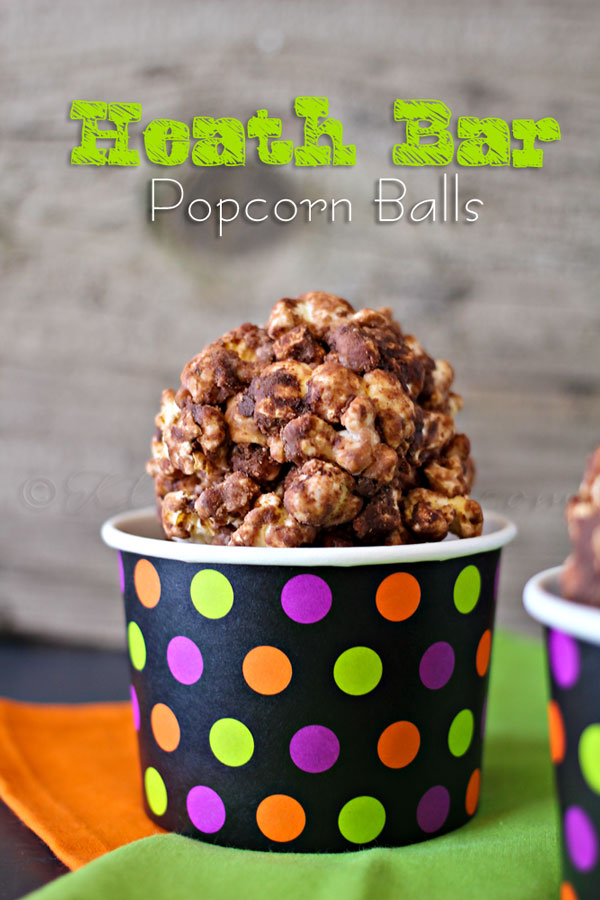 Heath Bar Popcorn Balls
Ingredients
2 cups granulated sugar
1-1/3 cups water
1/2 cup light corn syrup
1 tsp white vinegar
1/2 tsp salt
1 tsp vanilla extract
18 cups approx 1-1/2 bags popped Popcorn
1 cup chocolate chips
3/4 cup Heath Toffee Bits
or you can take all those Heath Bar fun size bars & chop those up
Instructions
Prepare popcorn & set aside in an extra large bowl

In medium saucepan, combine sugar, water, corn syrup, vinegar & salt. Cook over high heat until it reaches 255 degrees (hard-ball stage)

Be patient- this can take a while - watch it closely & stir often.

Once it reaches 255 degrees, remove from heat & carefully stir in vanilla extract.

Carefully pour over popcorn & toss in your chocolate chips & Heath Toffee Bits

Stir, Stir, Stir until well incorporated - this will become more difficult as it starts to cool.

Once mixture is just cool enough that you can handle holding it for a short period of time- get your hands in there & start forming balls like you would with snow balls. It's going to get messy- it's okay. Work quickly- if it cools too much - it won't stick together to form the balls.

Place on cookie sheet lined with parchment to finish cooling.

Once cooled & hardened they are ready to serve.
Have fun!
Don't forget to come back & join me on Mondays for Project 52
To see where I am linking today- visit HERE