Summer grilling just got better with this Grilled Hot Pastrami Sandwich. Combining foil grilling & the love for a pastrami sandwich, it's delicious & easy!
Grilled Hot Pastrami Sandwich
This is a paid conversation written by me on behalf of Sargento®. The opinions and texts are all mine.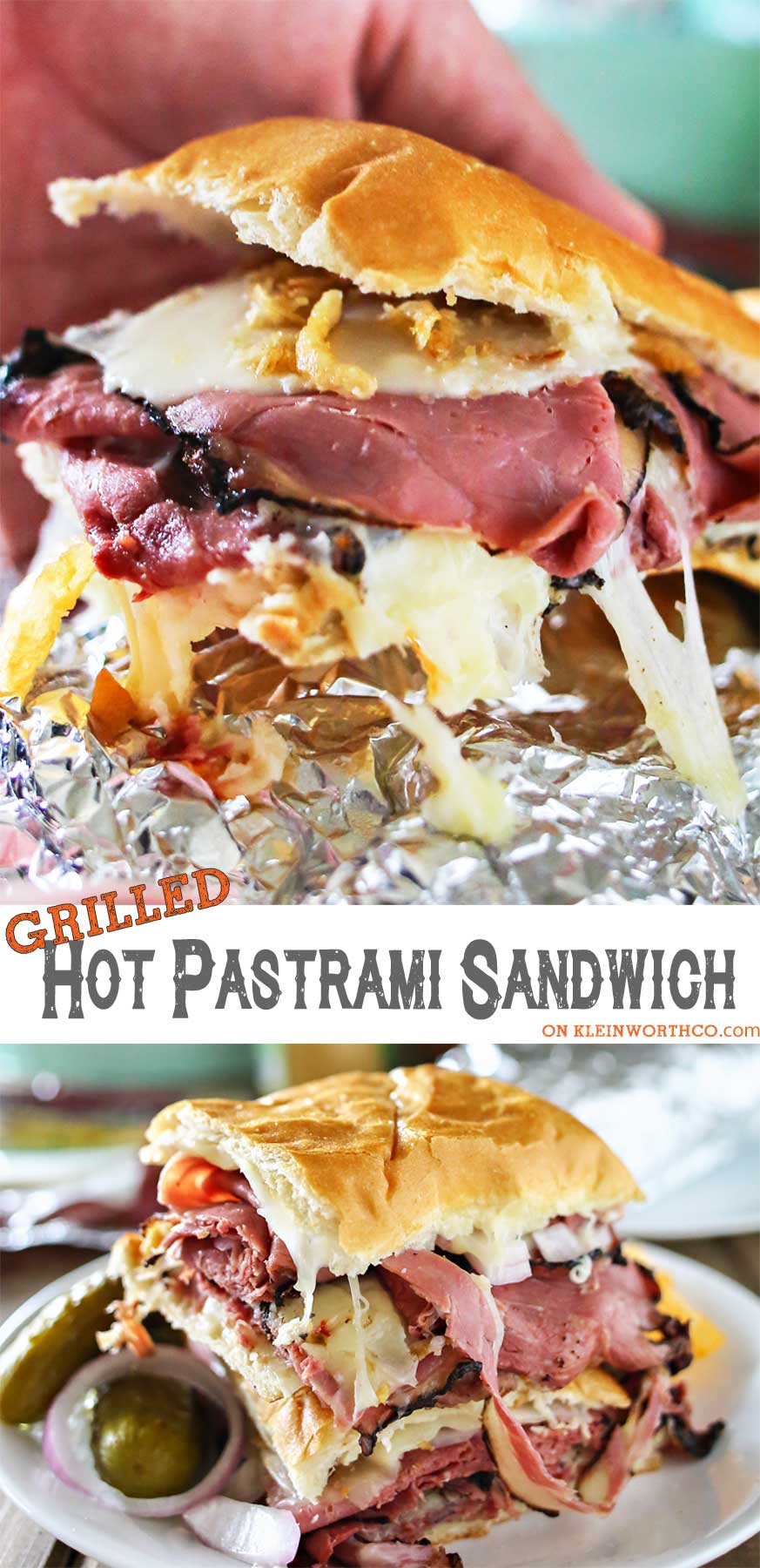 The weather here has been so nice lately. The temps are in the high 70's to low 80's, which means it's prime weather for being outside & enjoying where we live. The summers here are sort of the payoff for the 4 months of snow we get in the winter. It's all worth it when we can have these glorious days that call us to pack up the truck & head to the lake for some family time.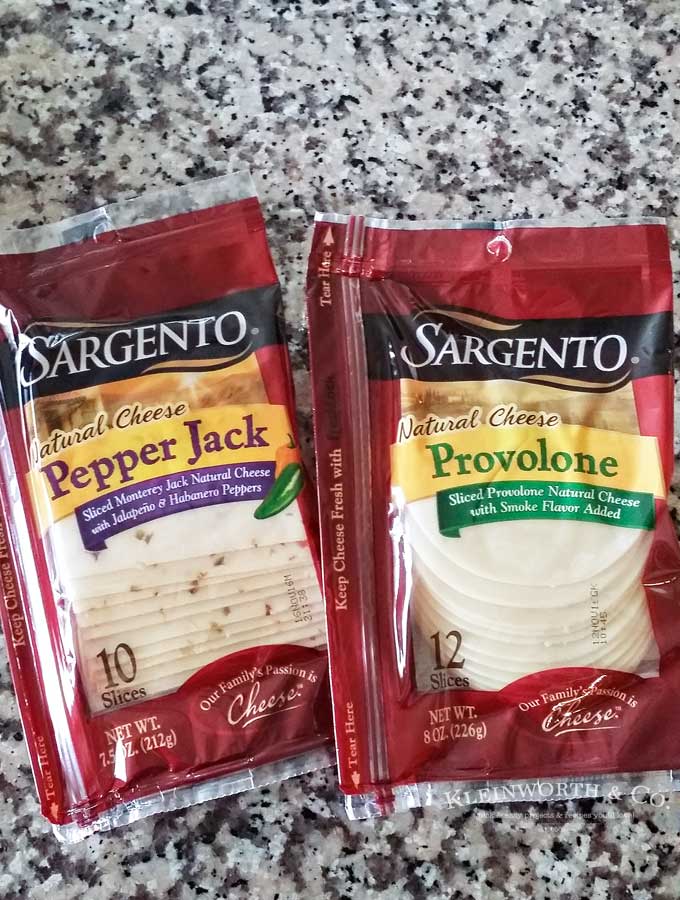 We always plan ahead & pack a good lunch we can enjoy while we are at the lake. Sometimes we pack cold sandwiches & snacks. This week I was at our Local Kroger brand store & I picked up some Sargento® Sliced Cheese in both provolone & pepper jack (the favorites in this house) with the idea that we would be heading to out to have a picnic at some point. I love these because they are pre-sliced & easy to use but also made from real, natural cheese.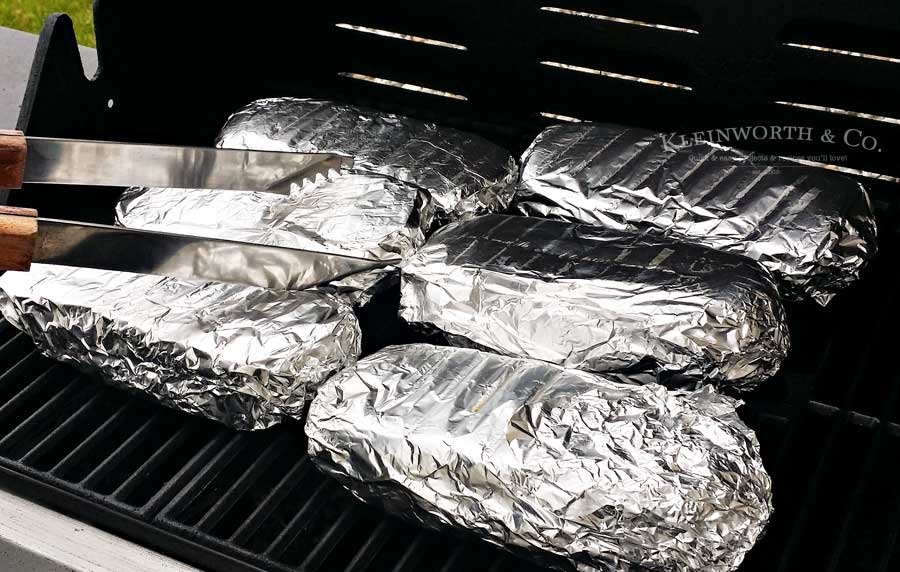 While I was preparing the sandwiches for our outing I thought it would be so nice to enjoy them hot. Since there are cooking areas around the lake I decided that I would wrap the sandwiches in foil, rather than butcher paper. We love to do super simple foil grilling when the weather gets nice because it's so easy. Making foil wrapped sandwiches to grill on the beach was perfect for our outing.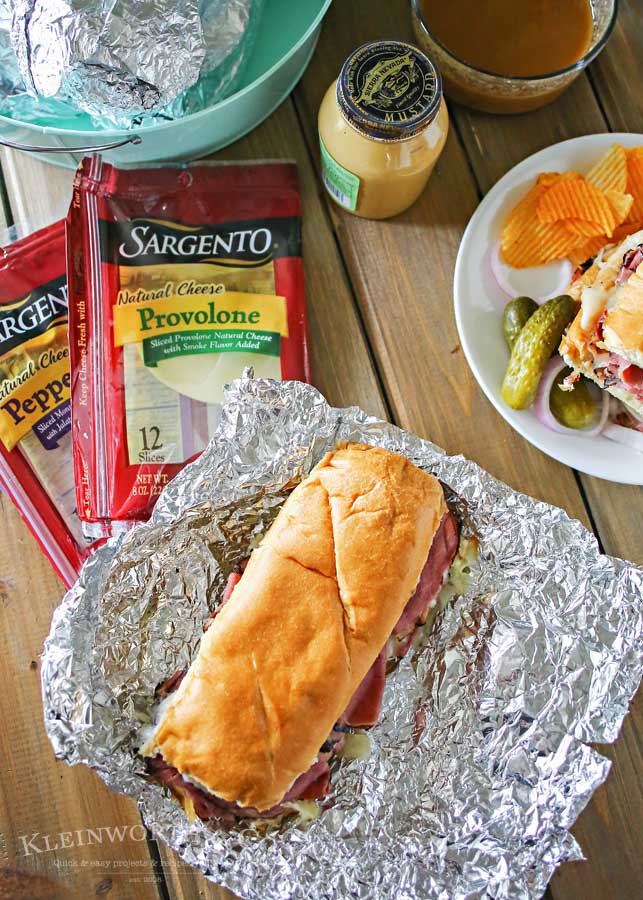 We paired then with some chips & pickles. Definitely the perfect lunch out by the lake.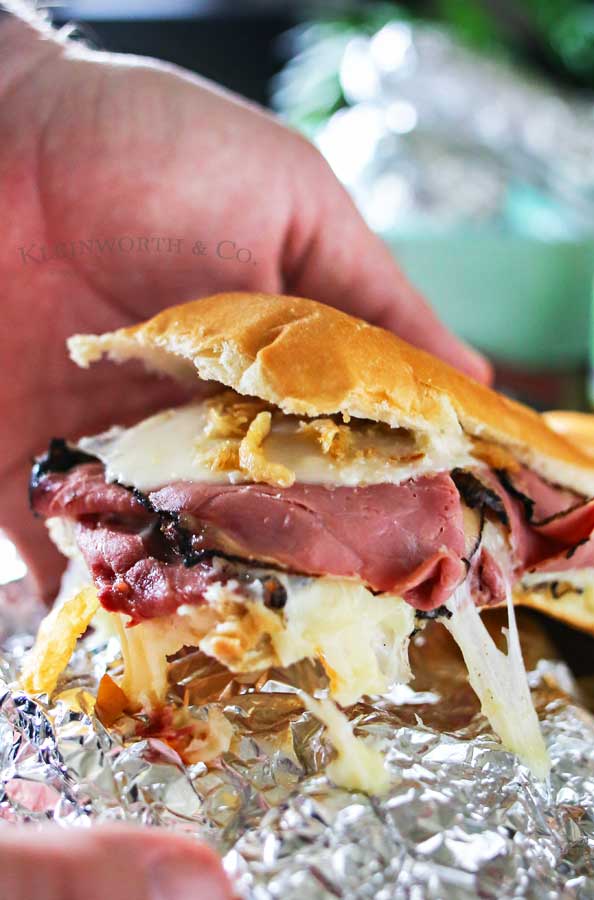 It's a quick & easy lunch that makes meal time fun. These are great for camping too.
Grilled Hot Pastrami Sandwich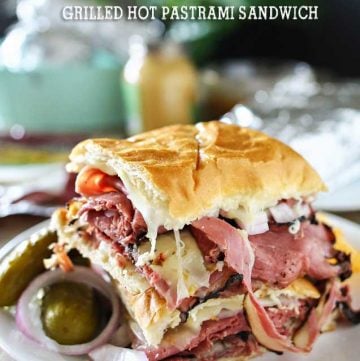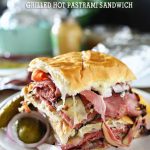 Grilled Hot Pastrami Sandwich
Easiest hot pastrami sandwich recipe using foil grilling.
Prep Time 10 minutes
Cook Time 15 minutes
Total Time 25 minutes
Ingredients
6 hoagie style rolls
2-3 lbs sliced pastrami
1 pkg Sargento® Sliced Cheese- Provolone
1 pkg Sargento® Sliced Cheese- Pepper Jack
1 cup French dried onions
1/2 Purple onion- diced
Instructions
Add 1 layer of several slices of pastrami on one-half of your roll

Add 2 slices of provolone cheese followed by another layer of pastrami

Top with 2 slices of pepper jack cheese & more pastrami

Finally, add 2 more slices of provolone cheese & French dried onions

Wrap in foil & keep chilled until ready to grill

Bring your grill to approx 350 degrees

Once heated, turn heat down & add foil-wrapped sandwiches to the grill

Close the lid & "bake" for approx 15 minutes- turning once half way through

Once cheese is melted & meat is hot, remove, carefully unwrap & enjoy!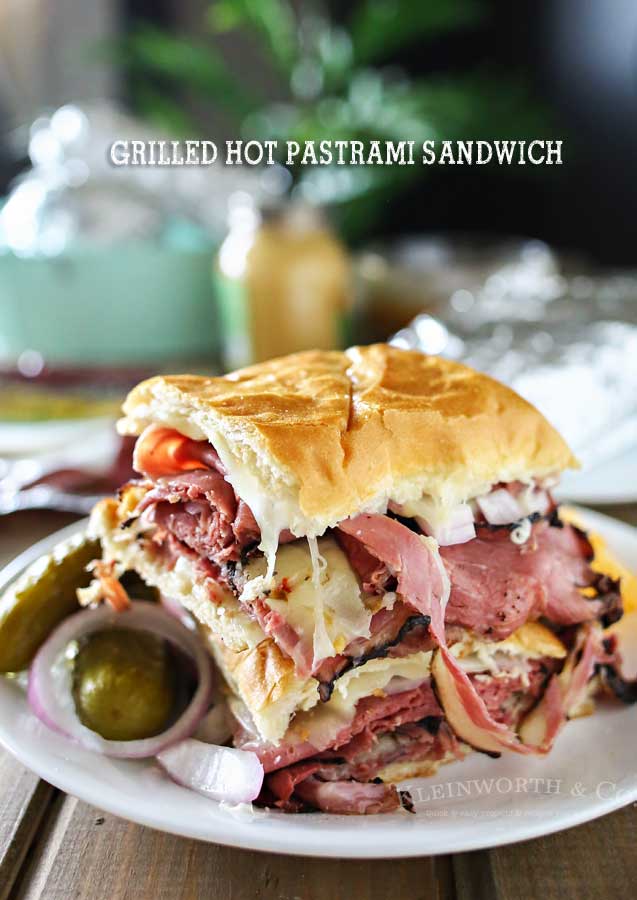 As the clouds moved in & pushed us under the pavilion, we were sure happy to have a nice hot sandwich for lunch.
Pick up some pastrami & Sargento® Sliced Cheese & make your own cheesy sandwich!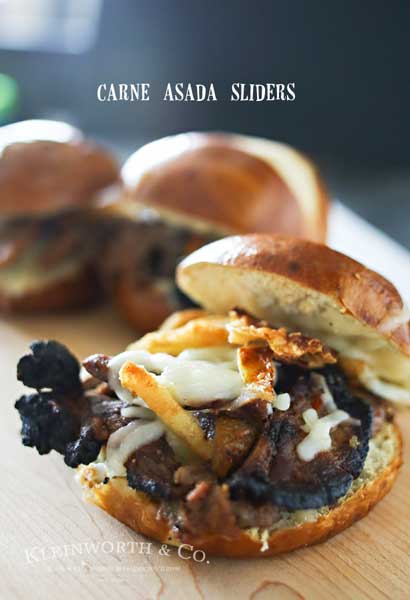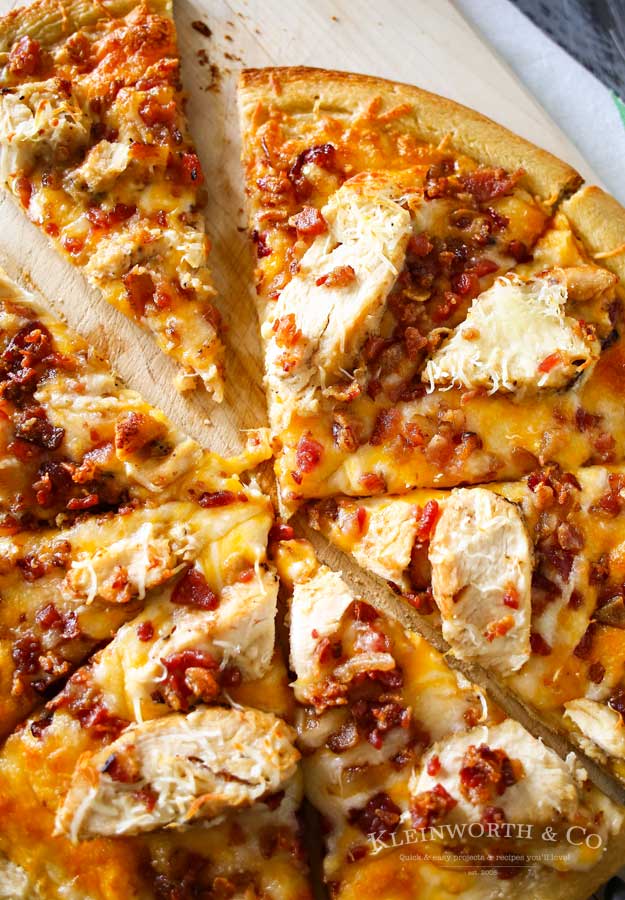 Grilled Chicken & Bacon Pizza with Garlic Cream Sauce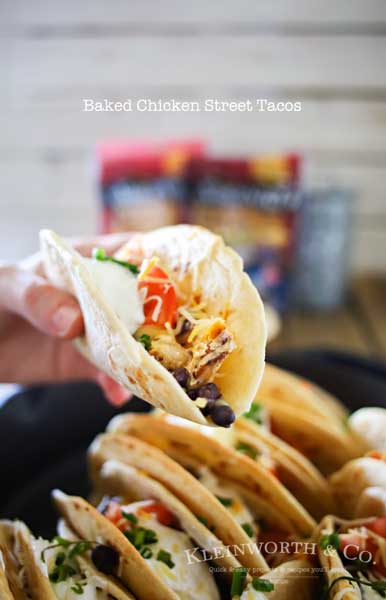 Don't miss these great ideas from these bloggers….
Cupcake Diaries – Cheesy Garlic Baguettes
Will Cook For Smiles – Asiago Broccoli Cheese Soup
To see where I am linking today- visit HERE
This is a paid conversation written by me on behalf of Sargento®. The opinions and texts are all mine.