I can't believe we will be moving in just over a month. It's incredible just how fast this whole house building has gone. We will soon be saying goodbye to all our wonderful friends & neighbors we have met here. Everyone was so amazing when we arrived 18 months ago. From my neighbor across the street that not only brought us cookies within days of us moving in & also got up at 4 AM to drive the hubs to the airport & back when we were in CA for my mom's funeral. She has watched over our house countless times. My son has made friends with all the elderly on our loop & has earned a decent wage shoveling driveways & doing yard work while we have been here. We were fortunate enough that the house behind us has 3 little girls living in it- instant friends with my girls. There are plenty of boys in close proximity too which has kept my son busy playing football in the front yard for forever. We have spent holidays with these people, had them with us for special events & we are so grateful for the sense of community they have given us. We are sad to be leaving them. So I decided to create this Going Away Gift & Free Printable to show just how much we have loved being neighbors.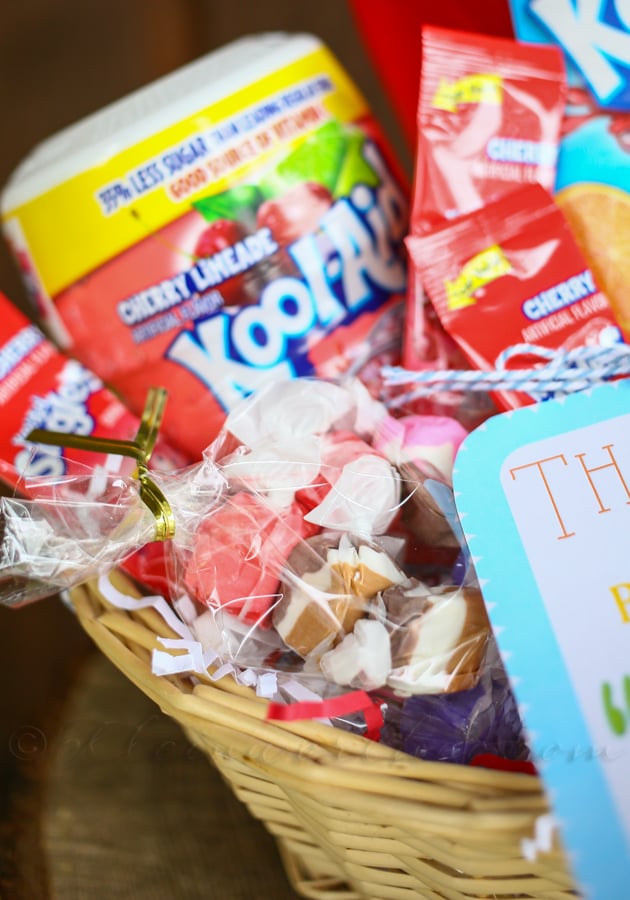 I can't tell you just how nice it was to be welcomed so warmly when we arrived here.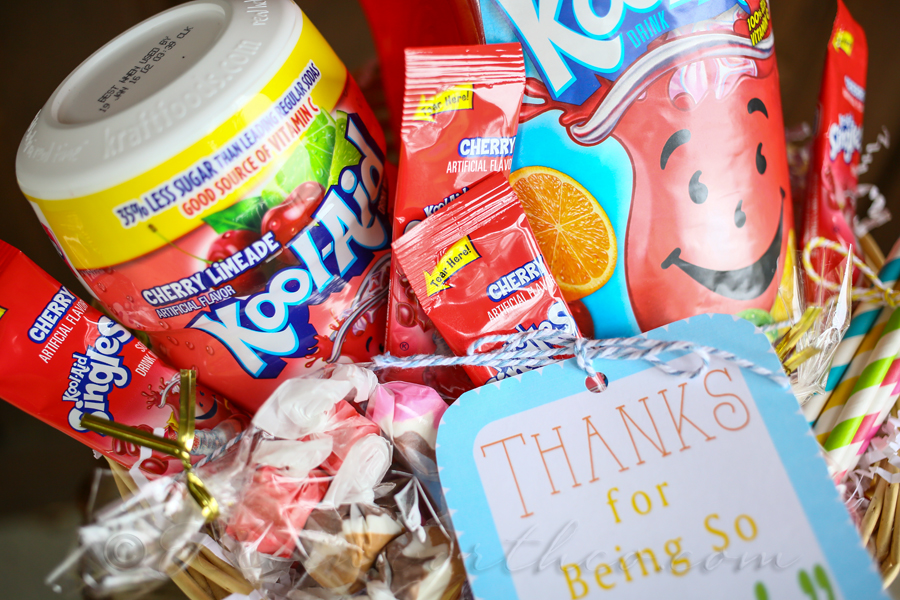 I sure hope that we have the same relationships & forge great friendships with our new neighbors. We have already met one family who we really like. I have heard that there are more families buying up lots all up & down our street.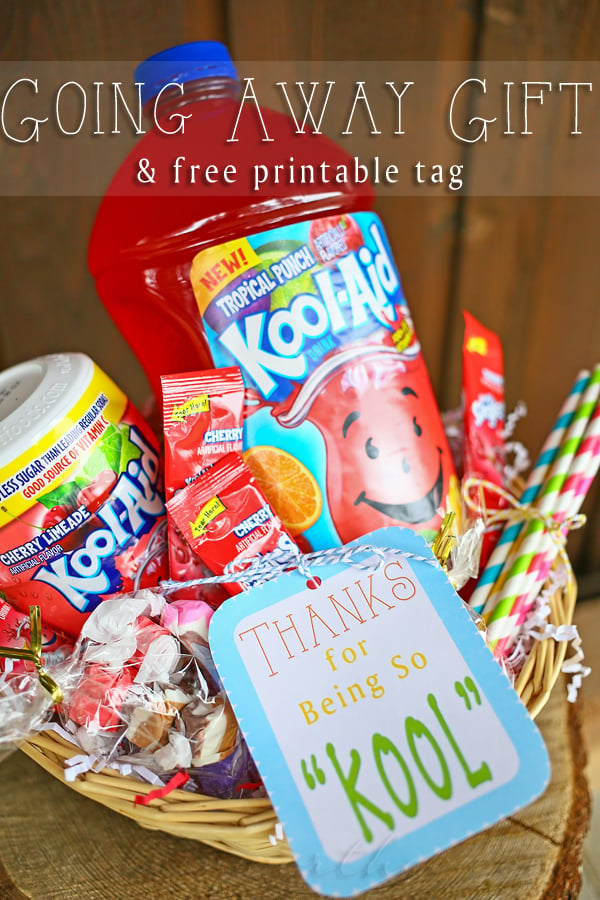 I stocked this one full of Kool-Aid products because it's a great thing to have all summer long. This gift basket doesn't have to be just for moving away- you could make the same thing for teacher appreciation gifts, end of school gifts for classmates or end of season sports parties.
You can download this free printable tag to create your own gift basket.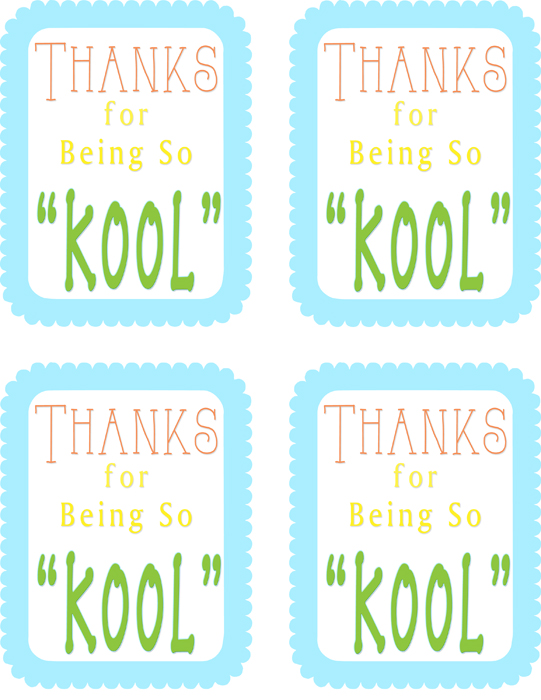 Want More gift ideas?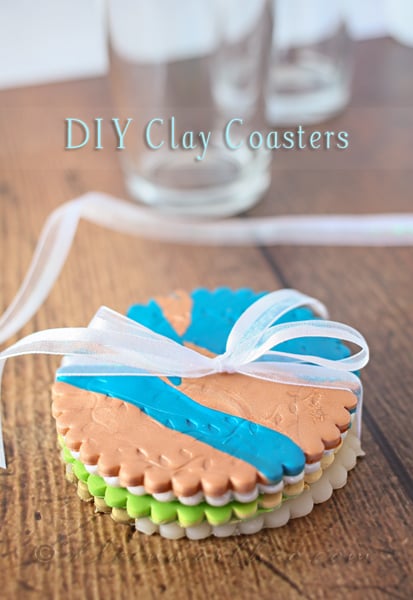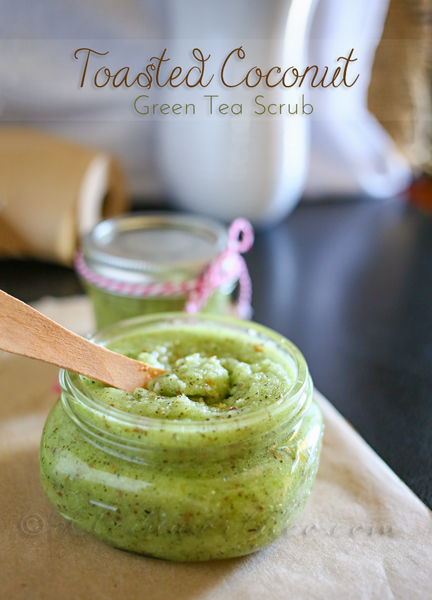 Toasted Coconut Green tea Scrub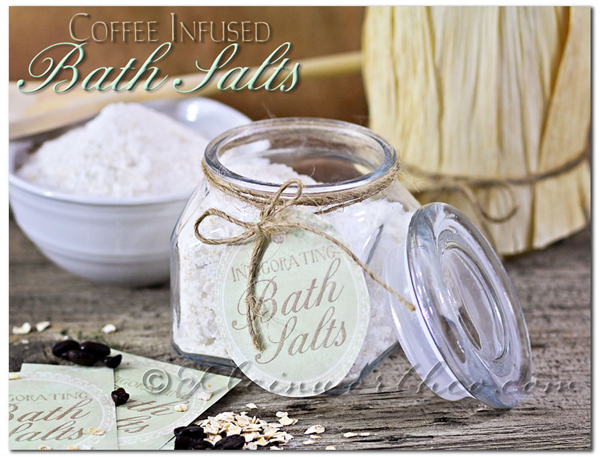 To see where I am linking today- visit HERE