The other day we were making salad as a side dish. There is this joke in the house that I like to have a little salad added to my bowl of croutons. If you know me – then you know I'm not a huge fan of salad in general. But I will on occasion have a garden salad with the family – as long as I have plenty of croutons. But this particular day we didn't have any. So I finally did what I have been saying I would do for a very long time. I made these Garlic & Herb Croutons & I can't believe I have been paying for them for all these years. Really – it was so simple- they tasted fabulous & I didn't have to worry about having bread go to waste. The best part is that I was able to have my bowl of croutons garnished with a little salad along with the family. Looking for Easy Family Dinner Ideas?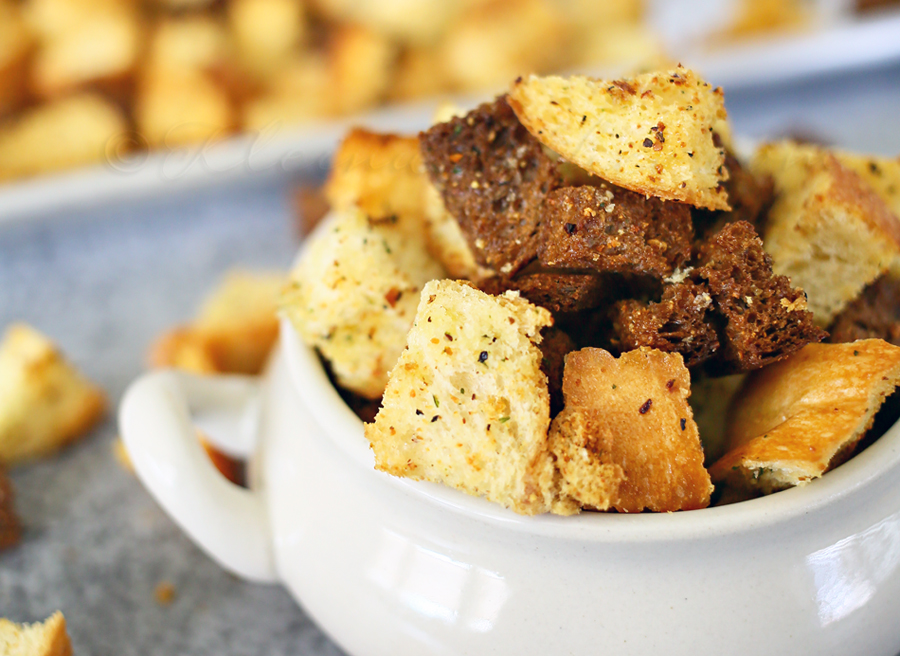 Okay – so I said it was easy. When I say easy, I mean crazy easy!!!
Cut, toss with your addins & bake. Done! Literally! There is no reason why you should be buying croutons – EVER!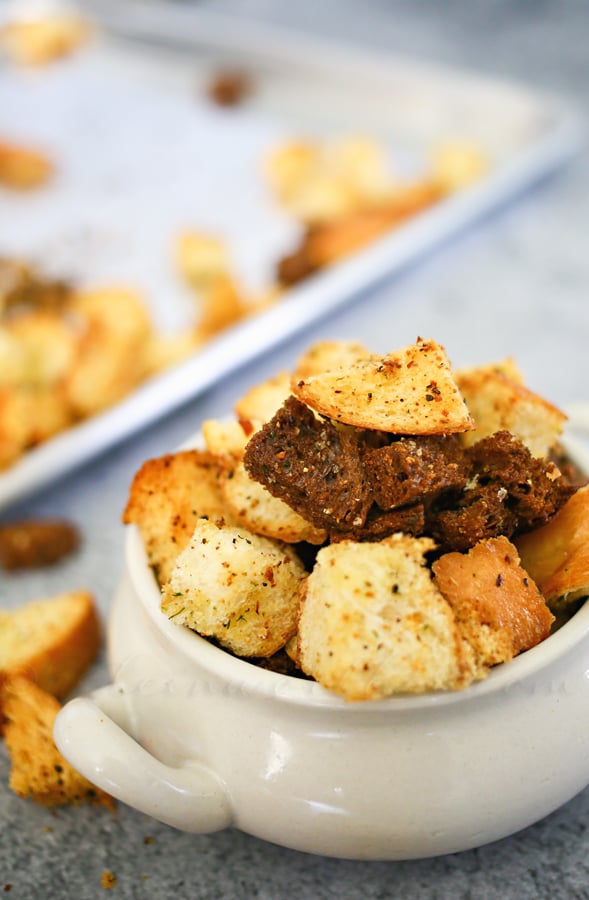 I think I may now take them & crunch them up to use as topping for other things too. YUM!
Now I'm hungry as I type this. I may need to go find a snack. Just looking at these makes me want some!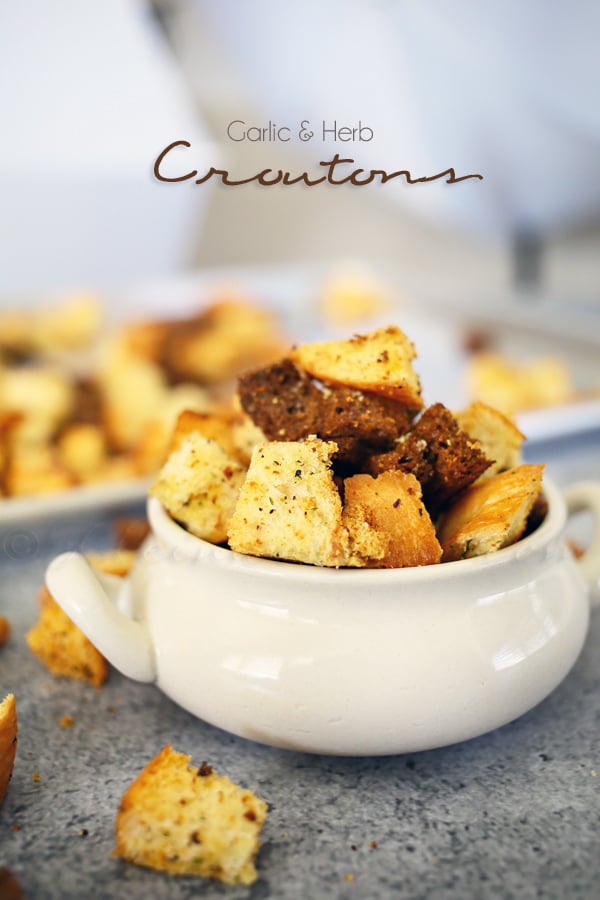 Garlic & Herb Croutons
Ingredients
1/2 loaf french bread - 1-2 days old is perfect
1/4 loaf pumpernickel bread
1/3 cup olive oil
2 tbsp granulated garlic
2 tbsp Mrs. Dash seasoning
1 tbsp parsley
Instructions
Preheat oven to 375 conventional/ 350 convection

Cut bread into cubes & place in large bowl

Slowly drizzle olive oil over bread - turning to coat

Add seasonings & continue to toss to be sure to distribute the seasonings & oil as evenly as possible

Place on large baking sheet & bake for 15-20 minutes

Allow to cool completely on baking sheet before transferring to airtight container

Will store well up to 2 weeks in pantry
So what to have with your croutons & salad???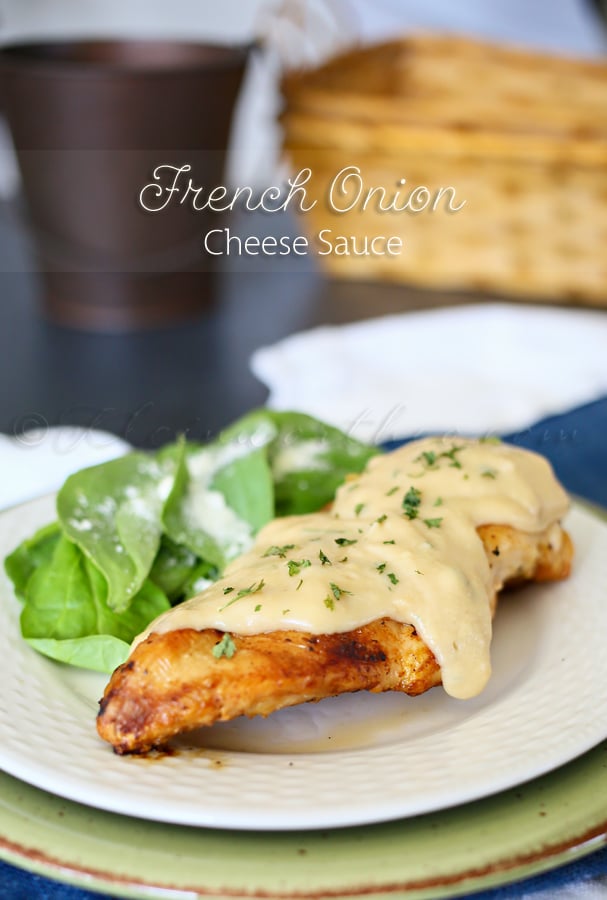 This French Onion Cheese Sauce is great on some grilled chicken – with a little salad on the side.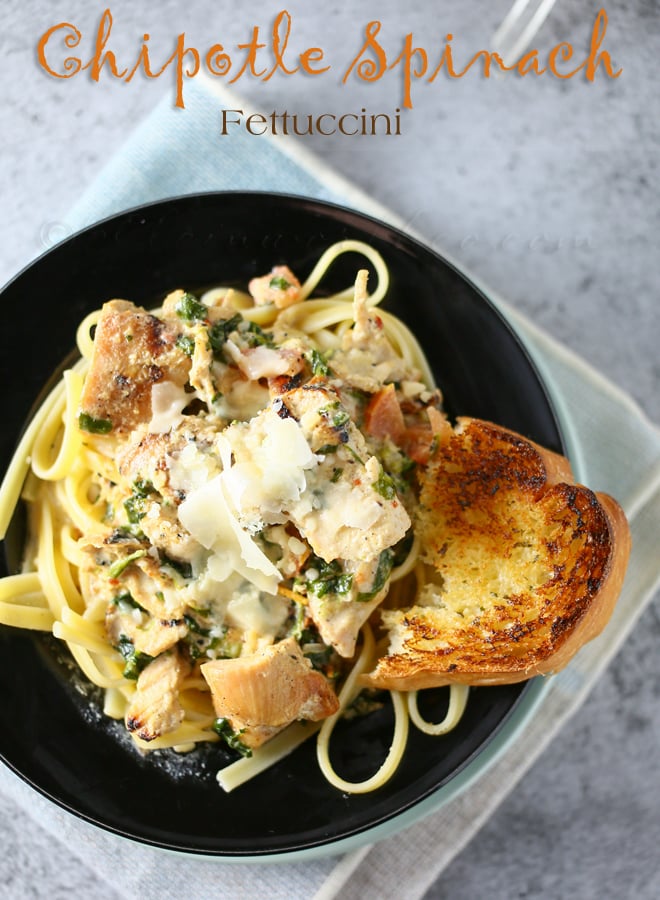 How about a little pasta? This Chipotle Spinach Fettuccini is FABULOUS!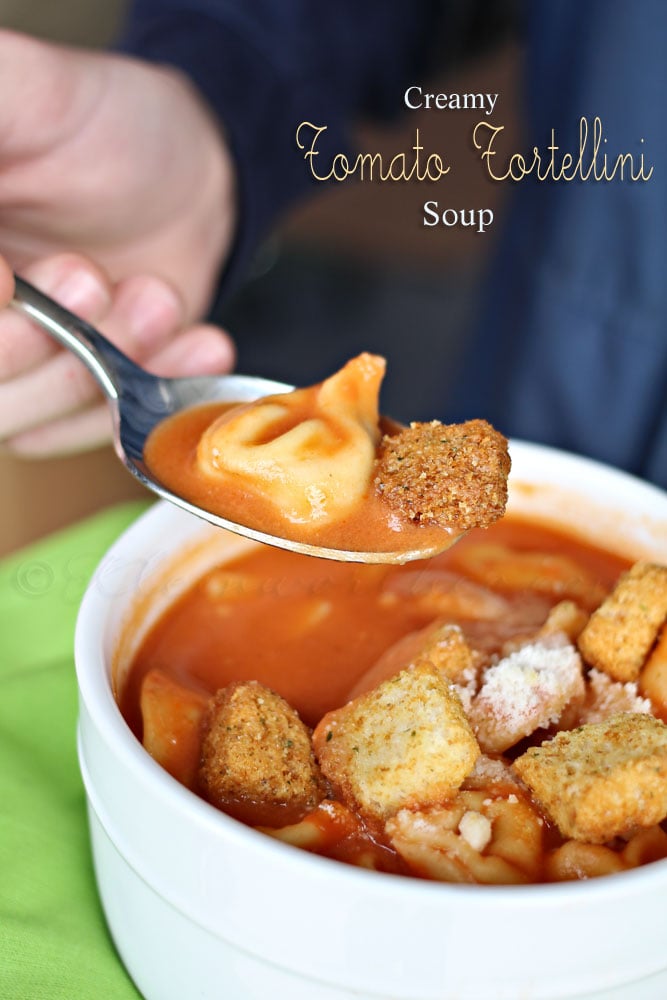 Do you like a soup/salad combo? You could use the croutons in this Creamy Tomato Tortellini Soup too.
To see where I am linking today- visit HERE