Back around Father's Day my son started making all sorts of things with paracord. He had learned a few different things back in scouts & then some more while spending so much time at the station. He continued to play with it until he had created the paracord key chains that I shared with you all in my Paracord Key Chain tutorial. I have been wanting him to show me the steps for the bracelets he has been making. Then I had the idea for him to make a super huge one into a dog collar. He came up with this great fishtail type braided version that I just love. So we spent some time photographing each step & he created the
*Note- this is not for attaching your leash. I use this for a nice collar to attach my dog's tags to. I use a noose style leash when walking him. I can't be 100% sure that the plastic clasps or the D-Ring would be strong enough to hold him in the event I had to control him on a walk. Granted he's 105 pounds of boxer- but still. I don't want to be responsible for someone's dog getting loose. So I have to let you know- the paracord weave is super strong- the store bought clasps & d-ring I can't be 100% sure of in the event a large dog would be pulling on them.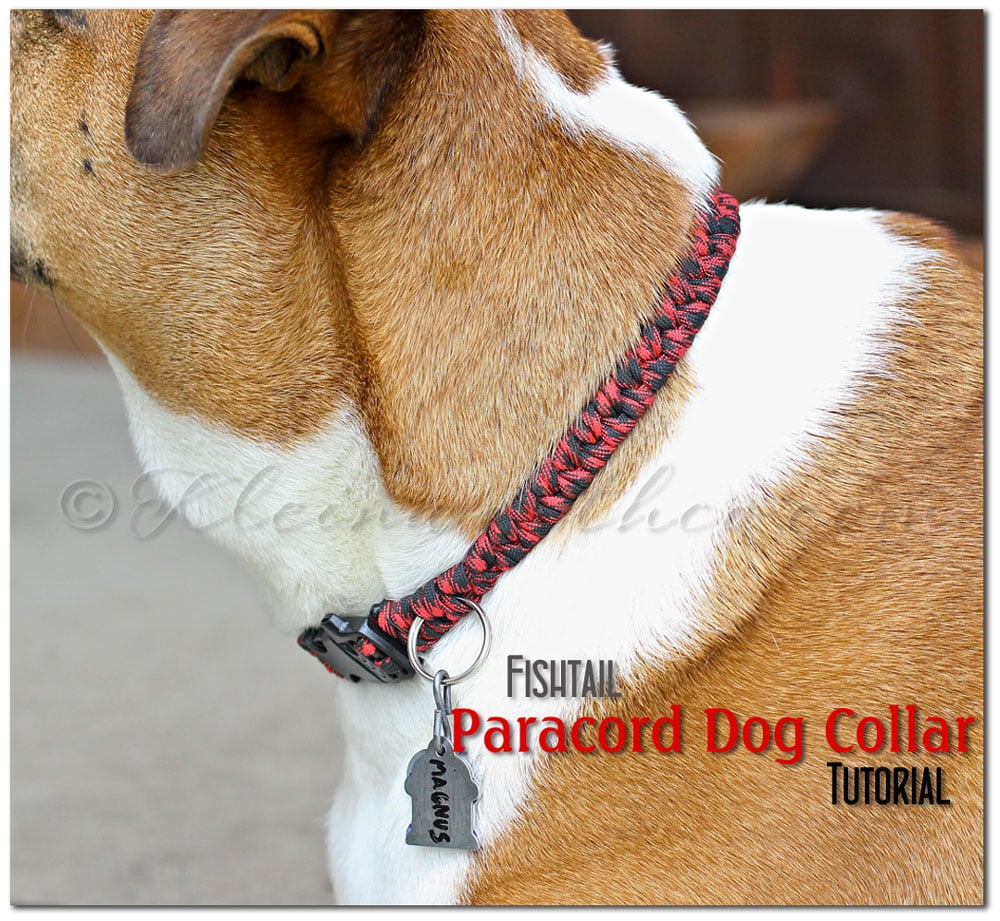 So I am going to walk you through the steps here. This particular weave is very simple & it should go quickly.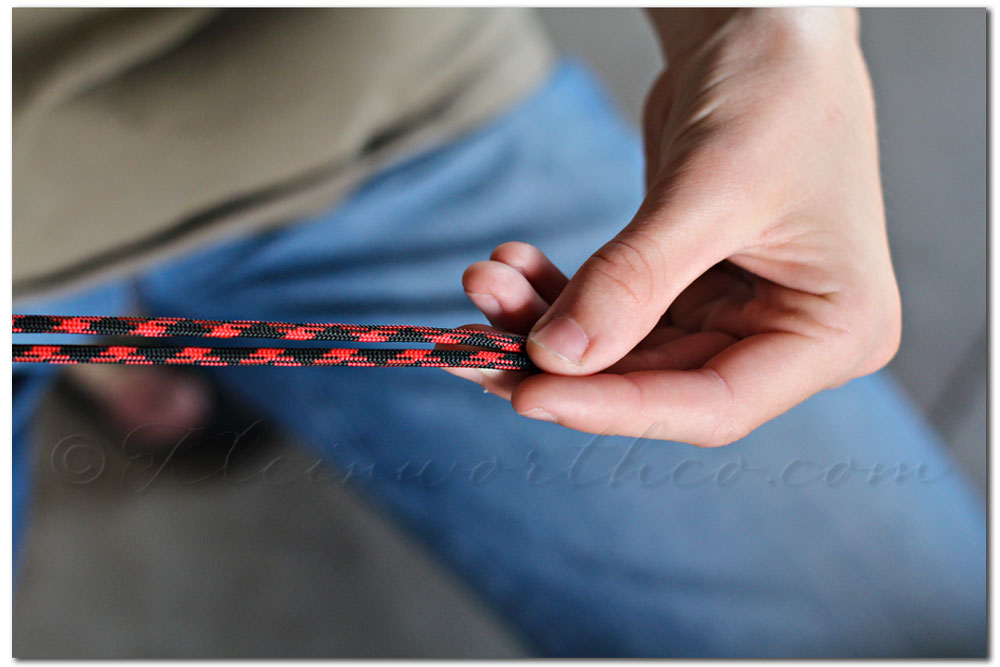 *Measure your dog's neck circumference.
*Take that measurement & multiply it by 5.
*Take that final calculation & cut 2 strands of paracord to that length.
(feel free to use 2 different colors if you like- this would make for a nice pattern)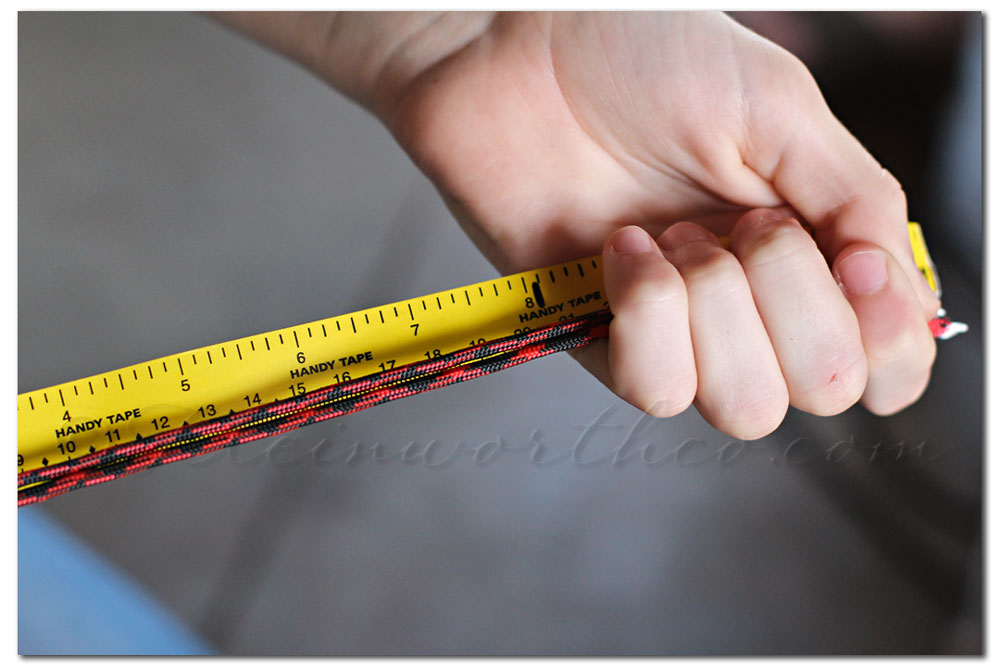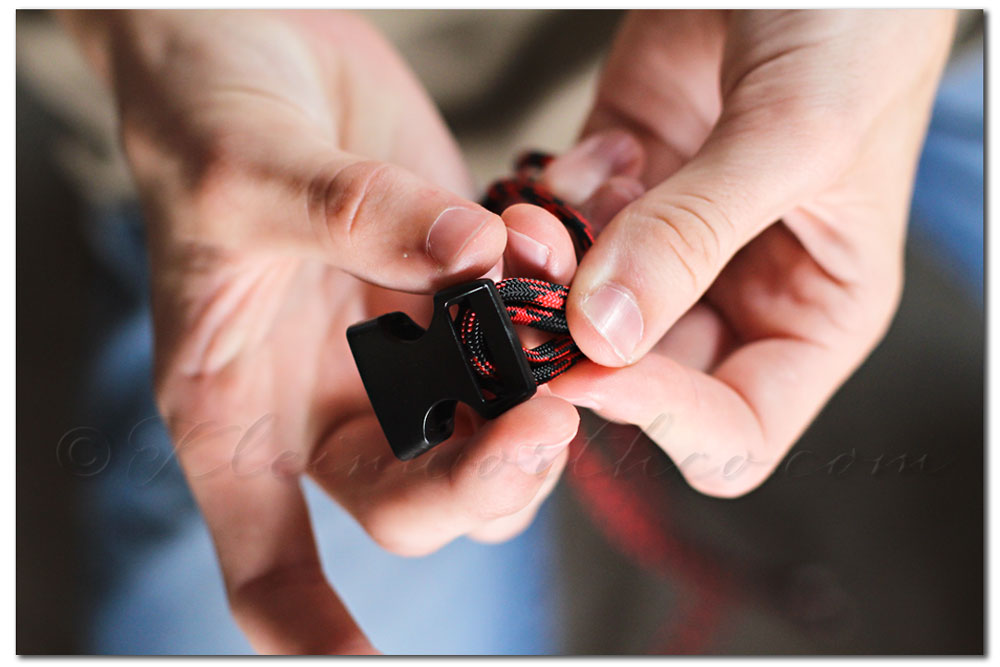 *Take both strands of paracord & fold over at the original length of the dog's neck measurement & push the loops through your plastic clasp.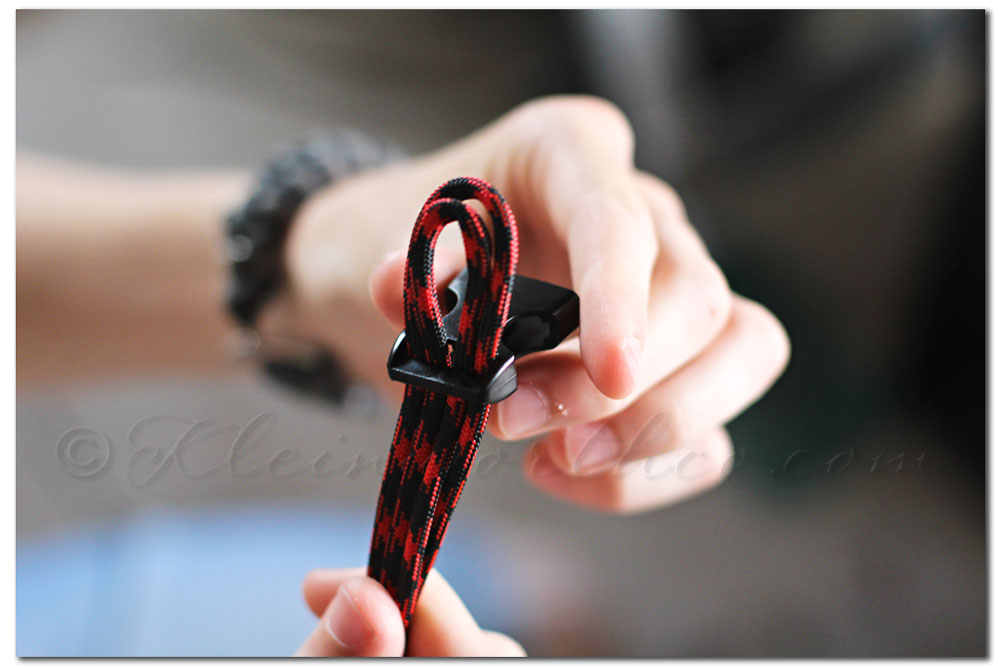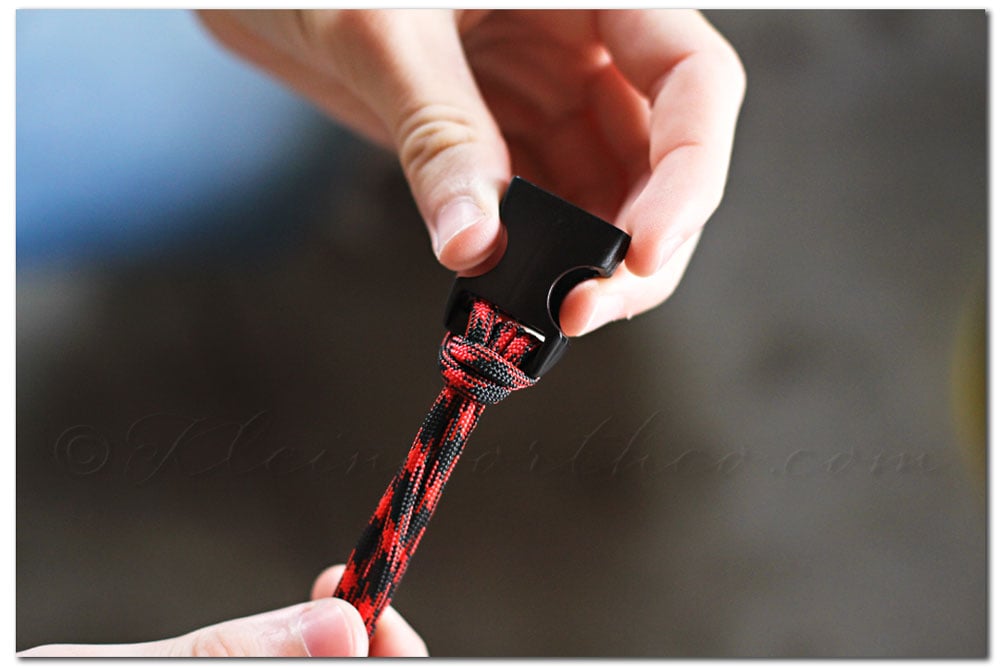 *Push the ends of your cord through the loop & pull tight so that the clasp is now secure.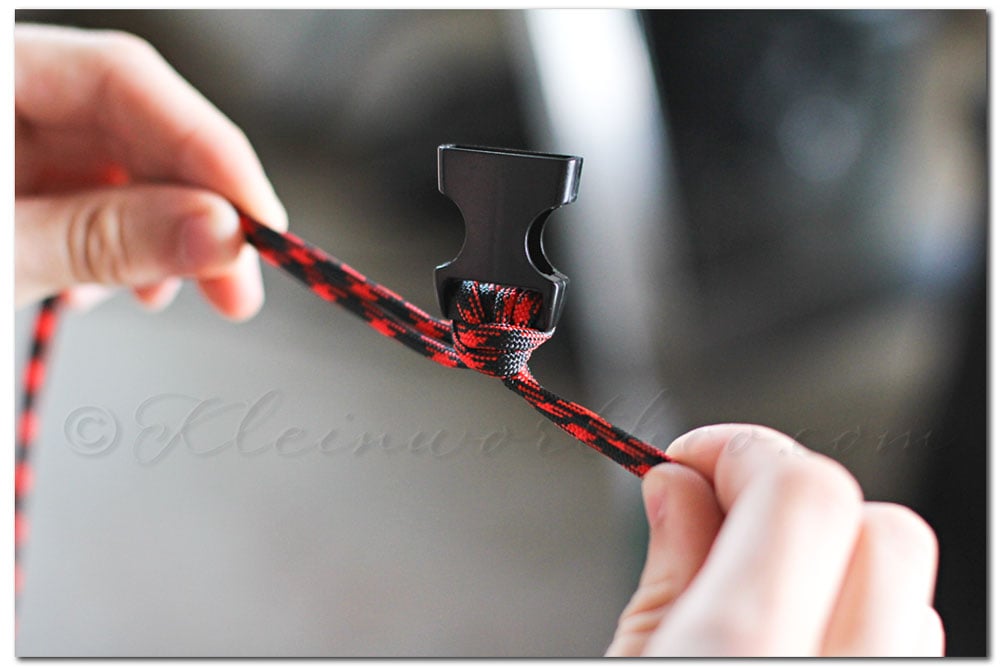 *Separate the short sides & the long sides.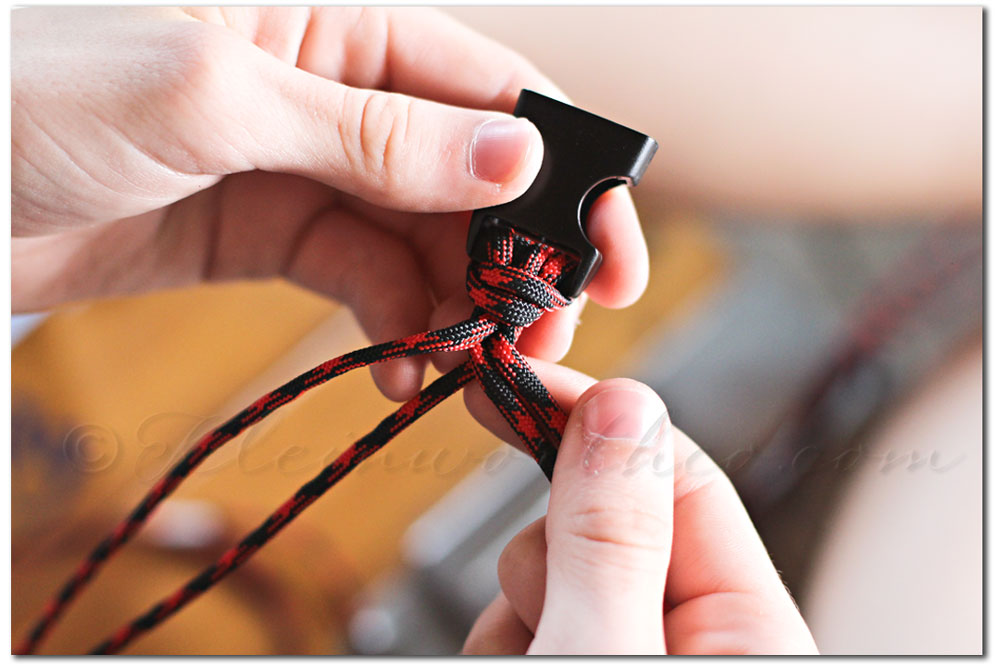 *Take the long 2 strands & weave both around one short strand & then back over to wrap around the other short strand.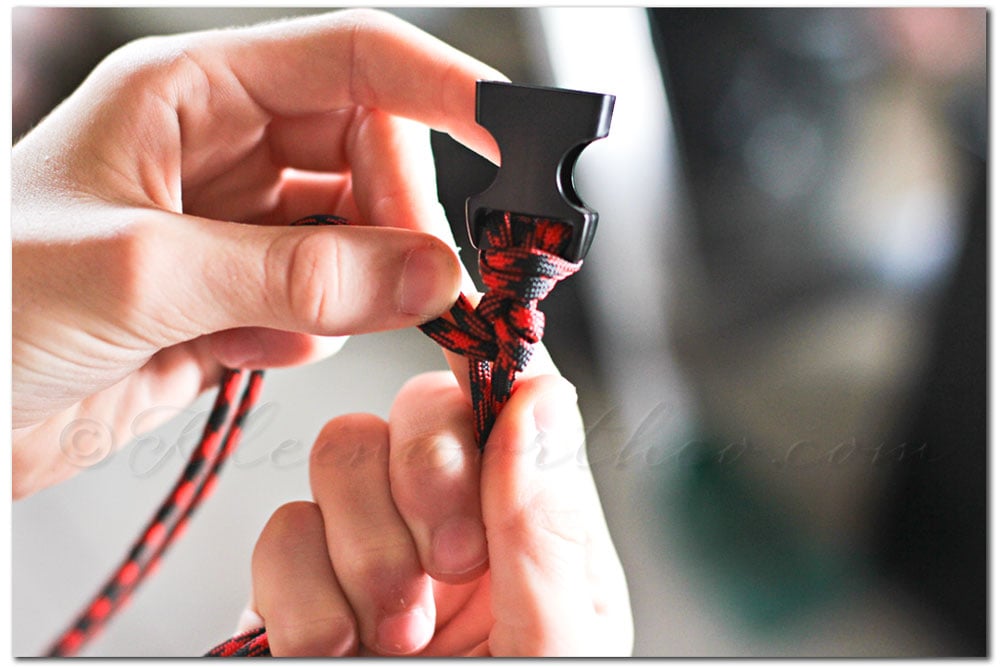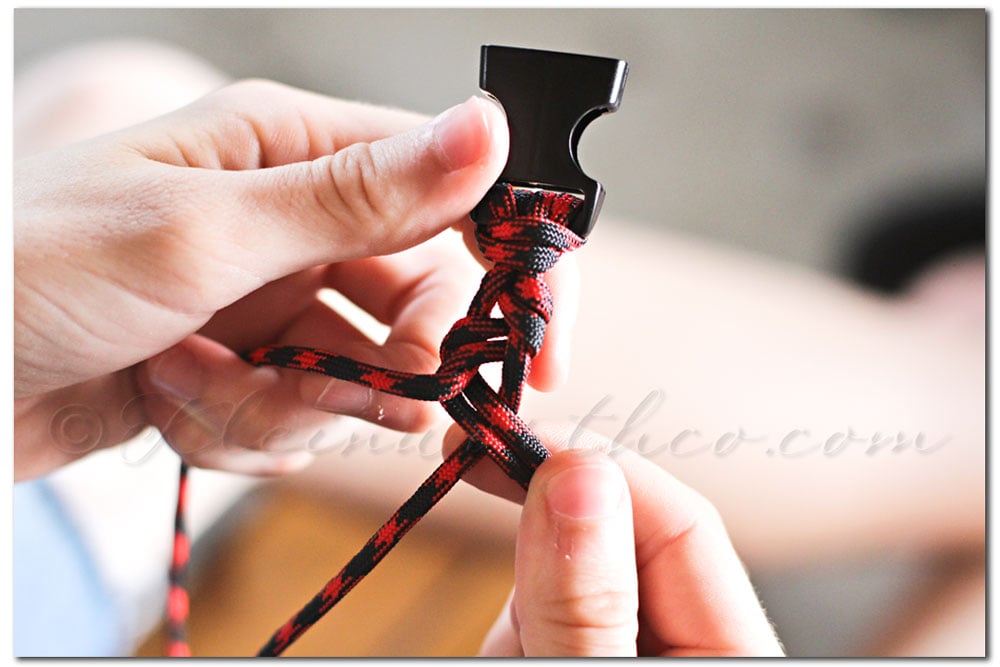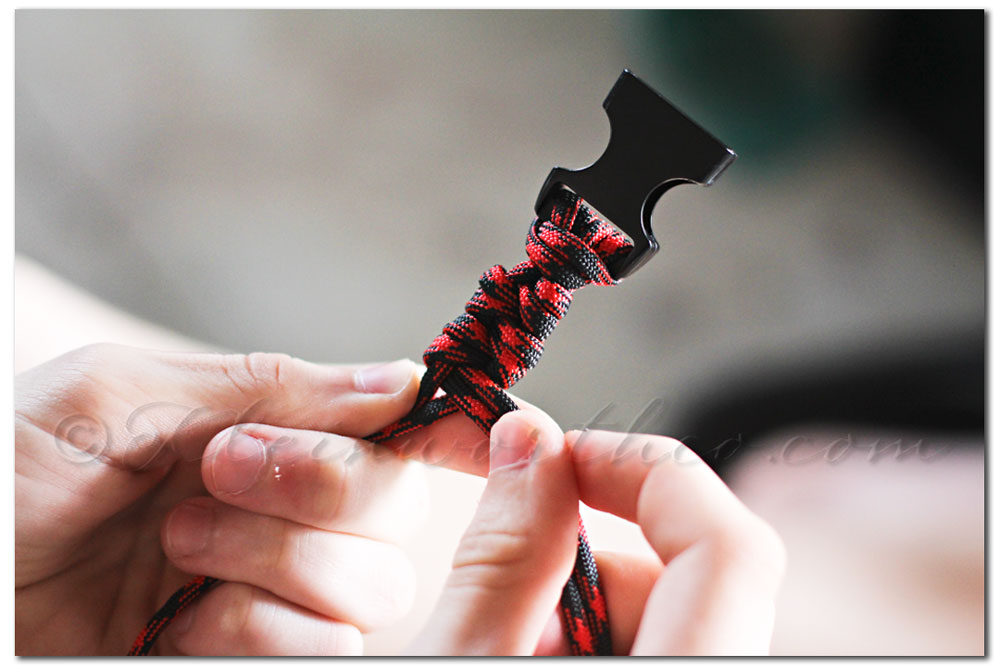 *Continue on repeating this process & remember to pull tightly to keep the cord firm.
You do not want any looping to show or for it to be loose.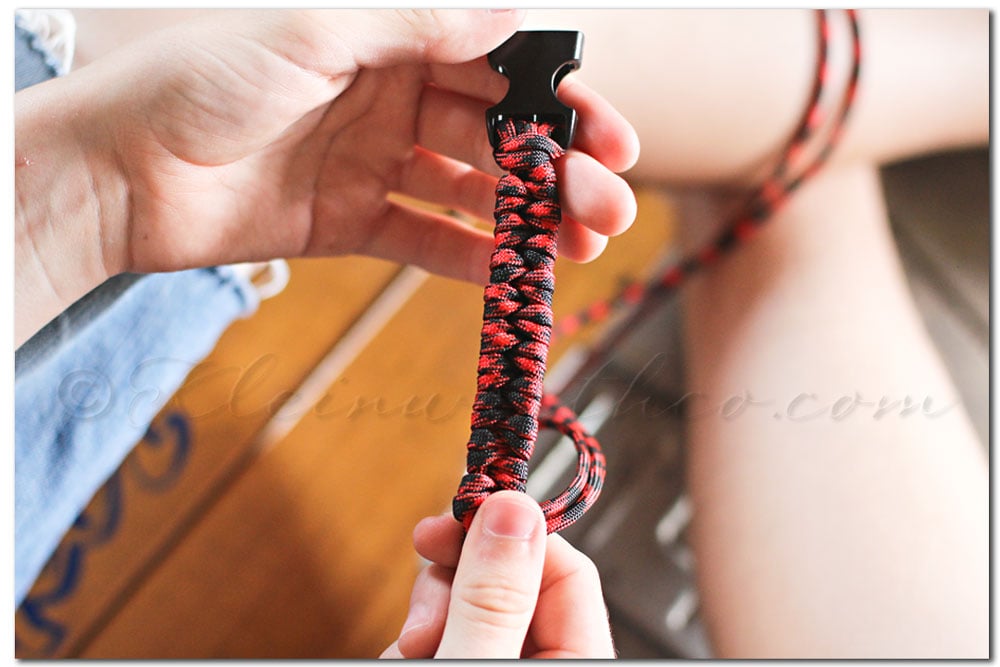 *If you choose- at the half way point slide on a D-Ring or metal loop for the dog tags- sliding on the longs strands & then continue weaving as before.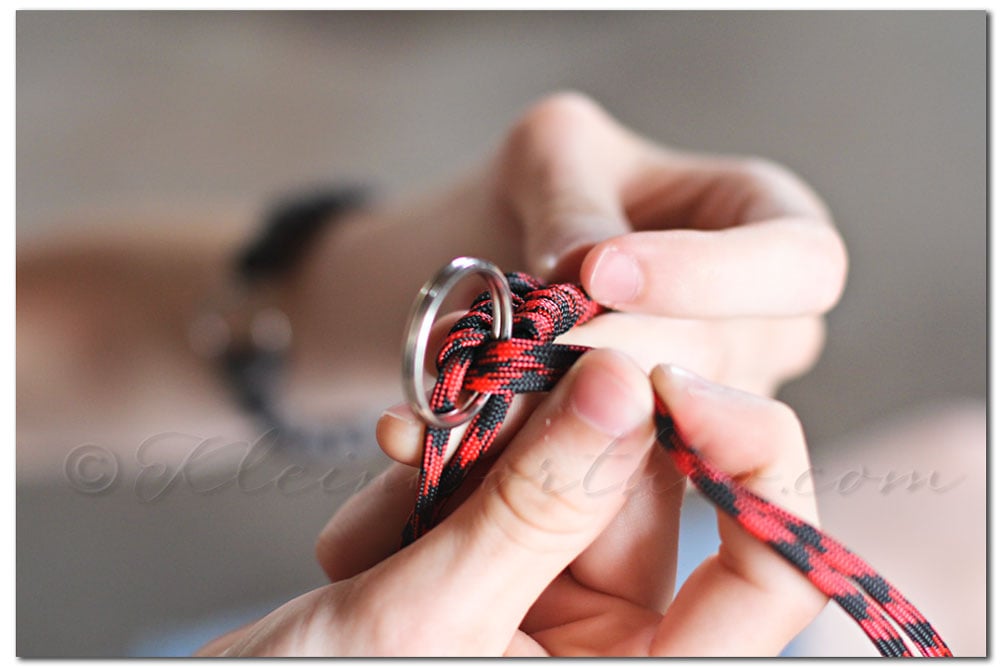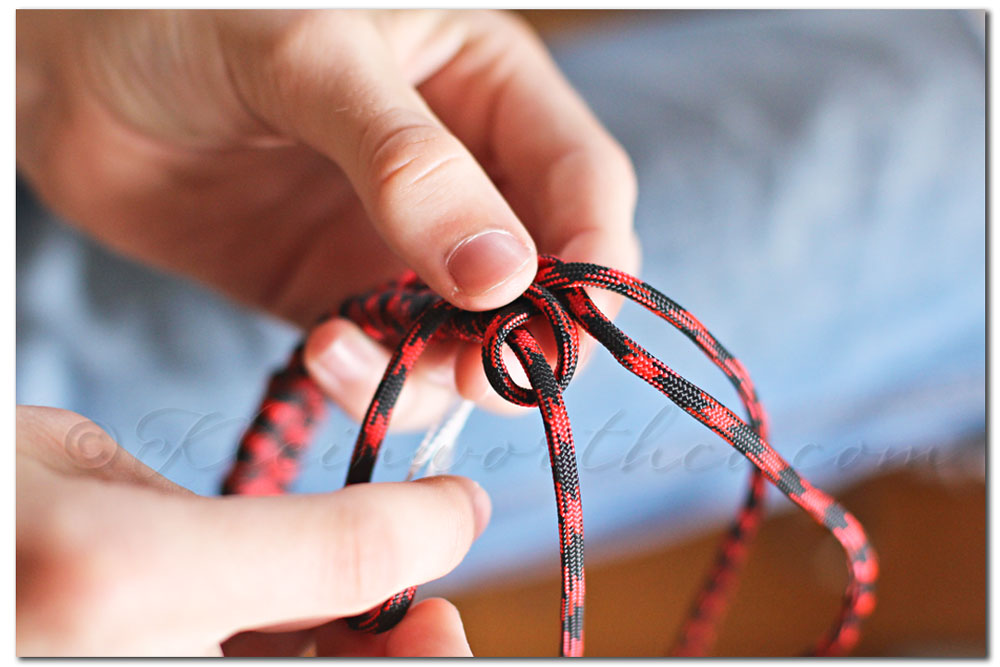 *As you get to get close to the end- stop with at least 3 inches left on your short cords.
*Take one long cord & loop around one of the short cords & knot tightly. Do the same for the other side.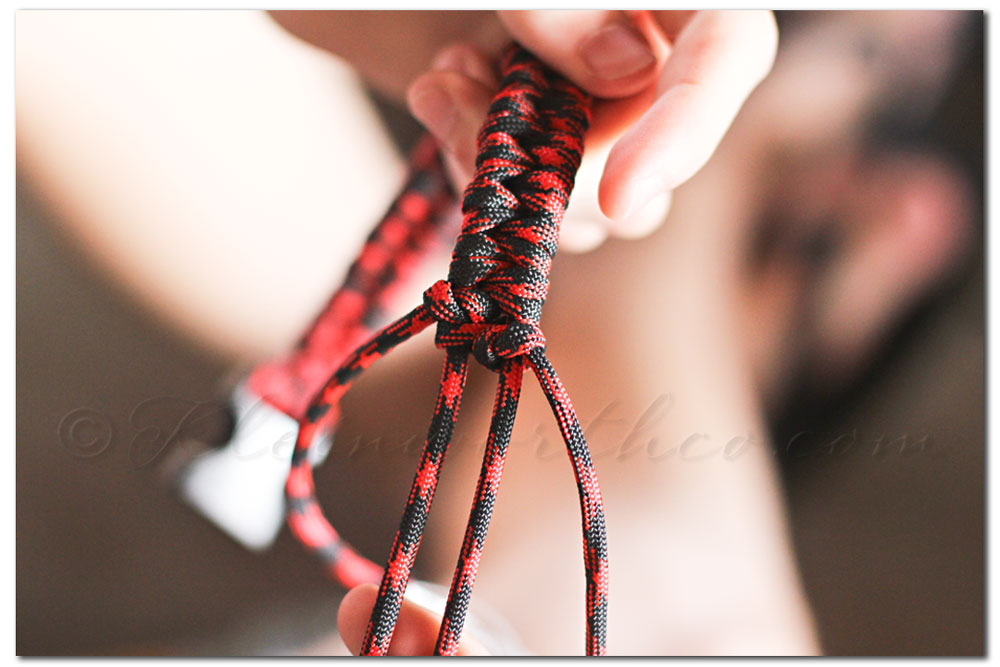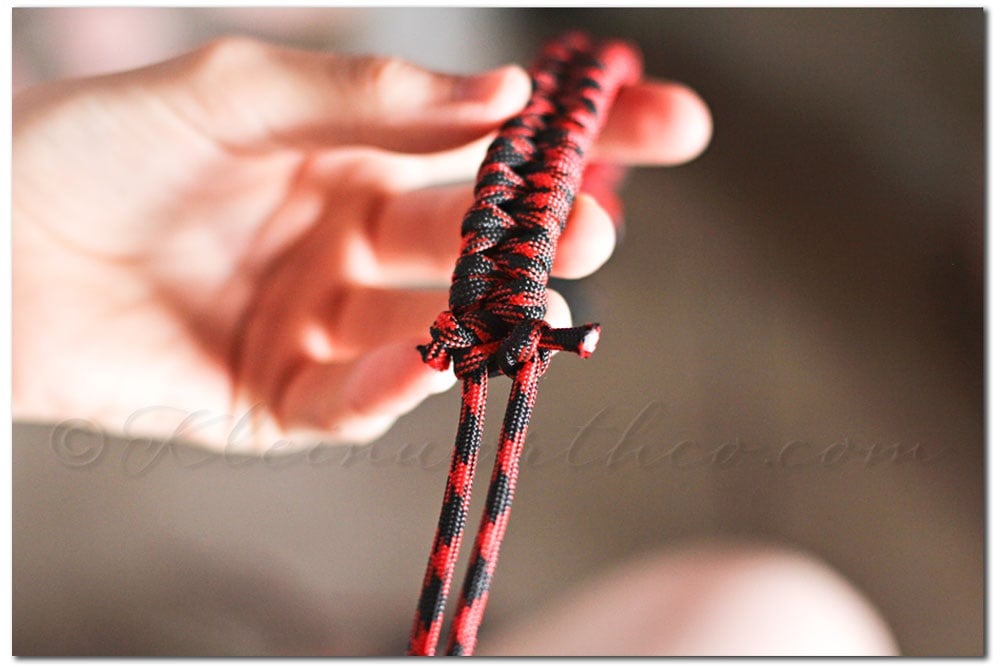 *Cut off the longer cords – burn with lighter to melt & secure those ends.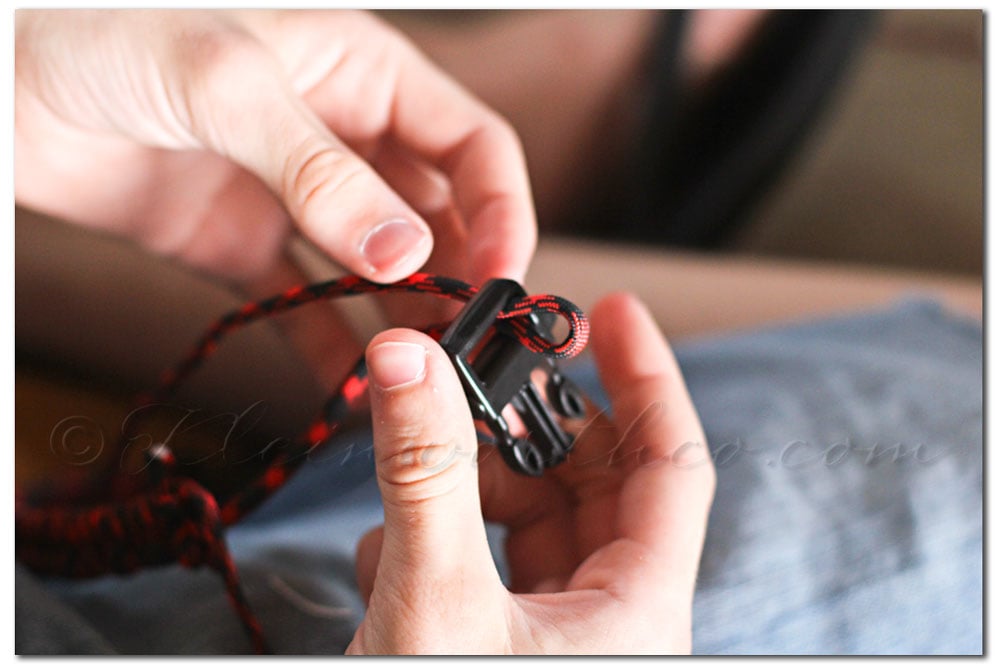 *Slide remaining shorts strands through your other clasp piece.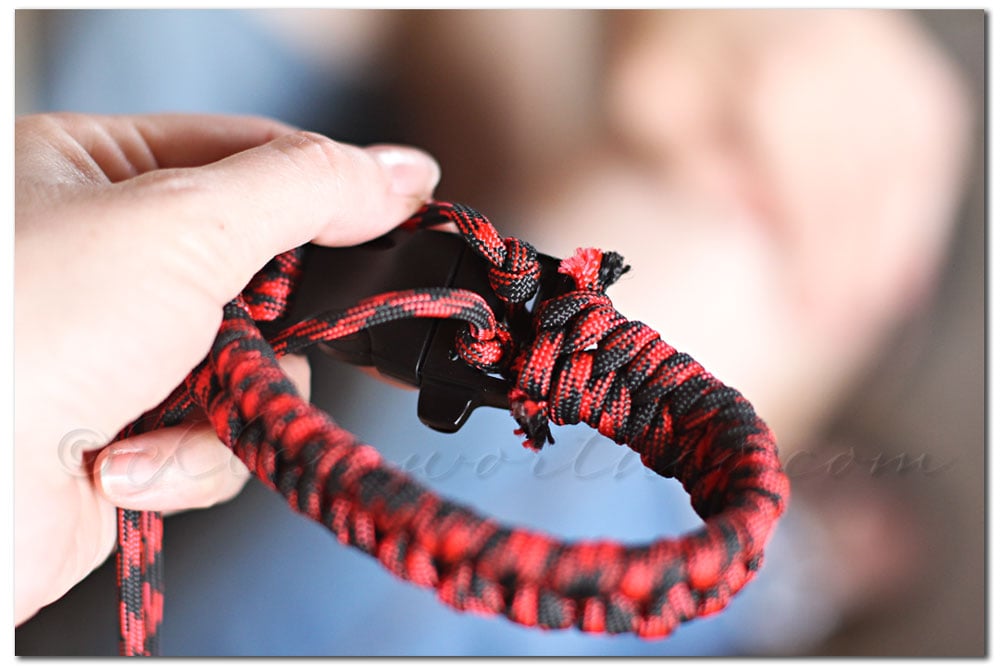 *Knot those strands tightly.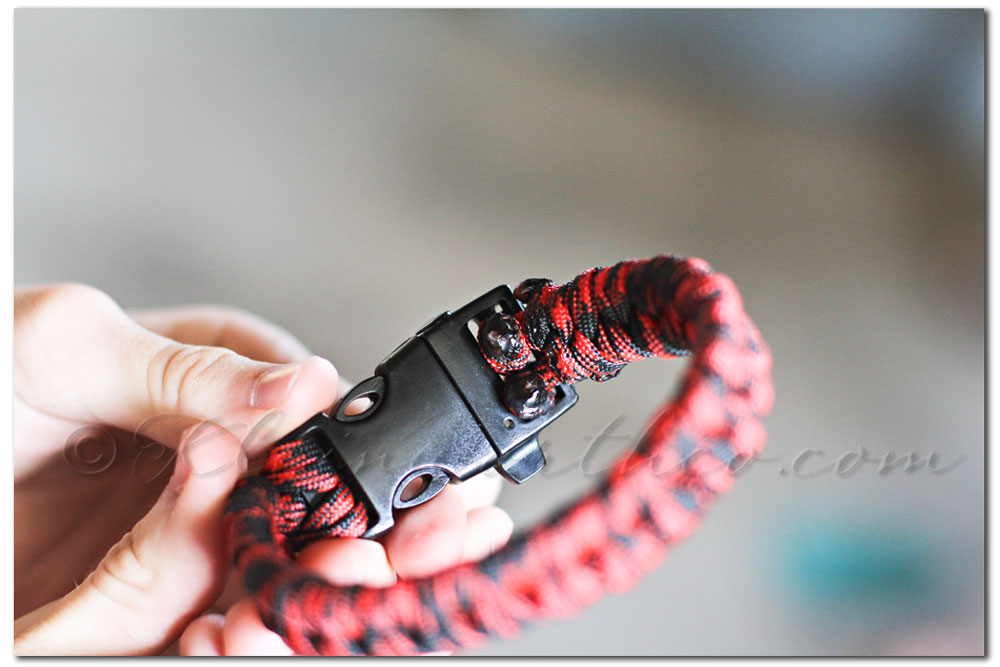 *Cut & burn those final strands & you are finished.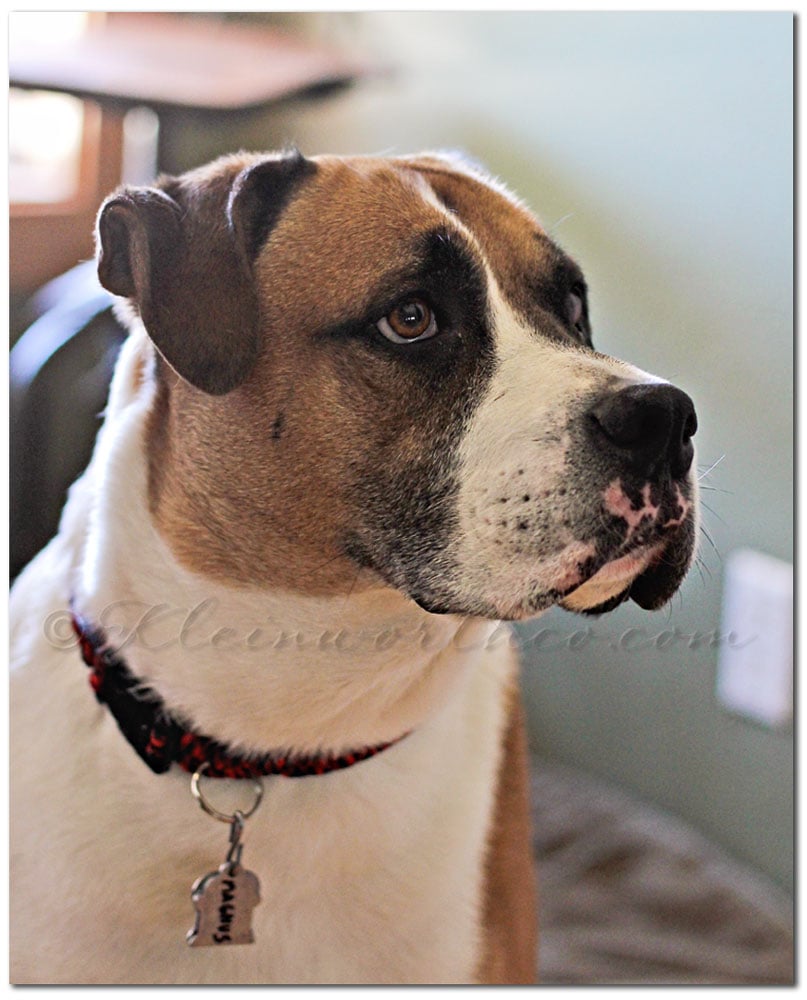 Here is my dog sporting his collar. He loves it.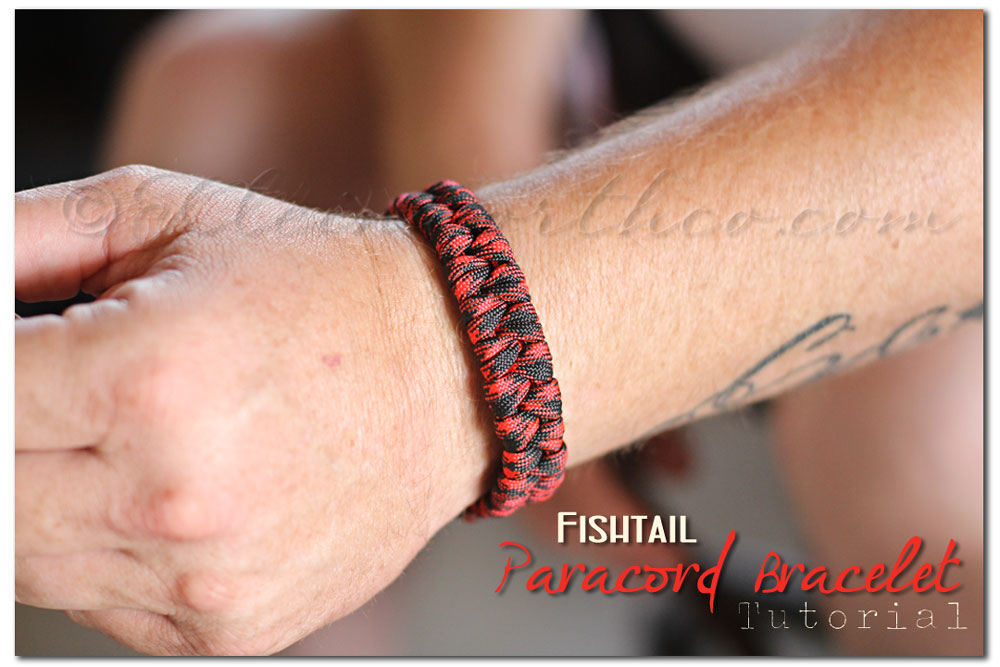 We also made a matching bracelet for the hubs with the same method.
Don't forget to come back & join me on Mondays for Project 52
To see where I am linking today- visit HERE
[jetpack_subscription_form]