Happy Thanksgiving!!!!
May you all have a very blessed & beautiful holiday today!
I just wanted to share with you my super simple treat that you can whip up in just a few minutes while you are waiting for your guest to arrive. Just make- pop them in the fridge to firm up & they will be ready to serve by the time you are all FULL from your feast!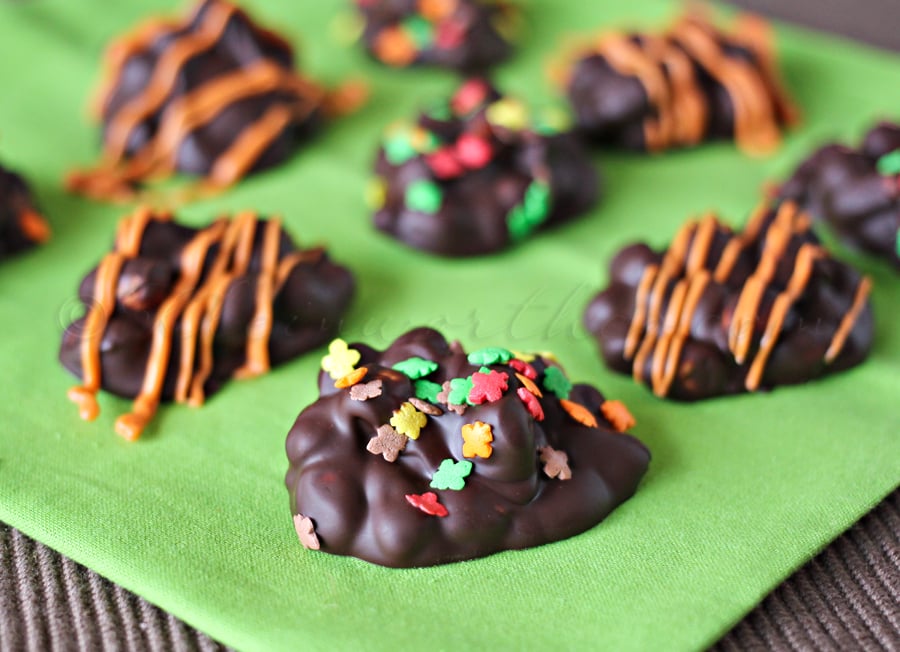 The flavor of pumpkin spice in the drizzle is so yummy.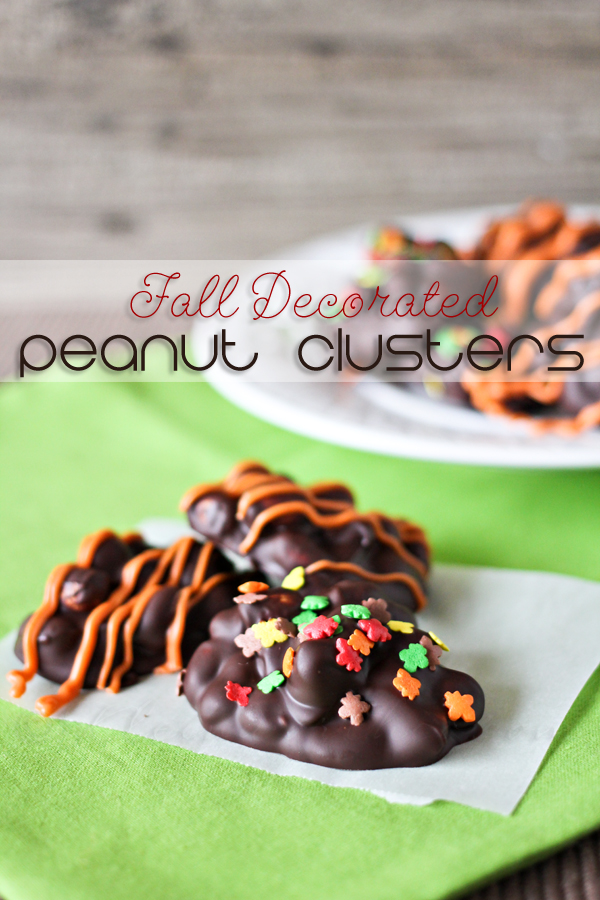 Fall Decorated Peanut Clusters
Ingredients
2 cups chocolate chips
2 tbsp shortening
1-1/2 cups Spanish peanuts
2 tsp coarse sea salt
3 tbsp autumn leaf sprinkles
1/4 cup pumpkin spice candy melts
Instructions
Mix chocolate chips & shortening in small glass bowl

Heat in microwave in 30 second increments - stirring in between until completely melted & combined.

Stir in peanuts - mix until completely coated

Spoon out onto parchment lined baking sheet

Sprinkle with either sea salt or your autumn leaf sprinkles. OR

Meld your candy melts in microwave for 1 minute in small bowl- stir (this should be enough to melt completely)

Transfer to piping bag & drizzle over your clusters to decorate.

Place in refrigerator for at least 1-2 hours to harden.

Store in air tight container at room temperature.
That's it! Super simple & the best part is – no bake.
Your guests will be snacking on these all day!
Want more treats?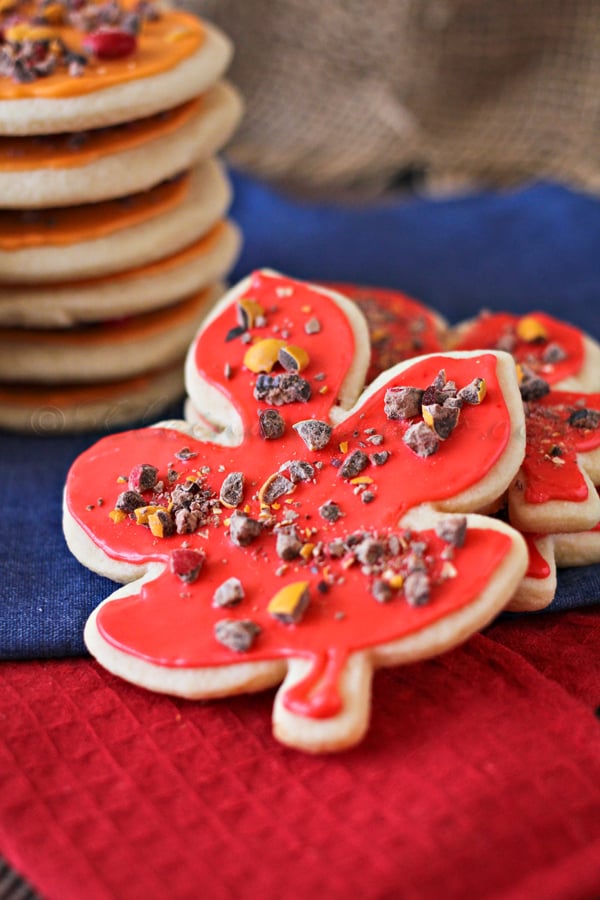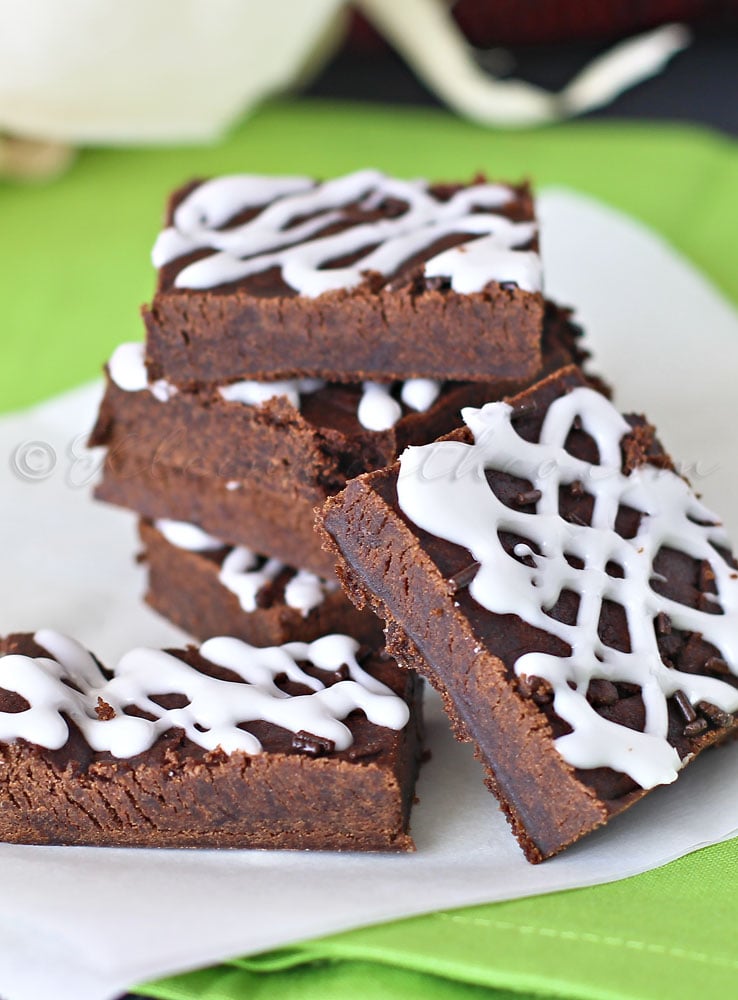 Chocolate Gingerbread Cookie Bars
Don't forget to come back & join me on Mondays for Project 52
To see where I am linking today- visit HERE