Easy Recipes Weekly Meal Plan Week 32 takes the guesswork out of meal time. These Easy, budget friendly & delicious dinner recipe ideas to please your family.
Easy Recipes Weekly Meal Plan Week 32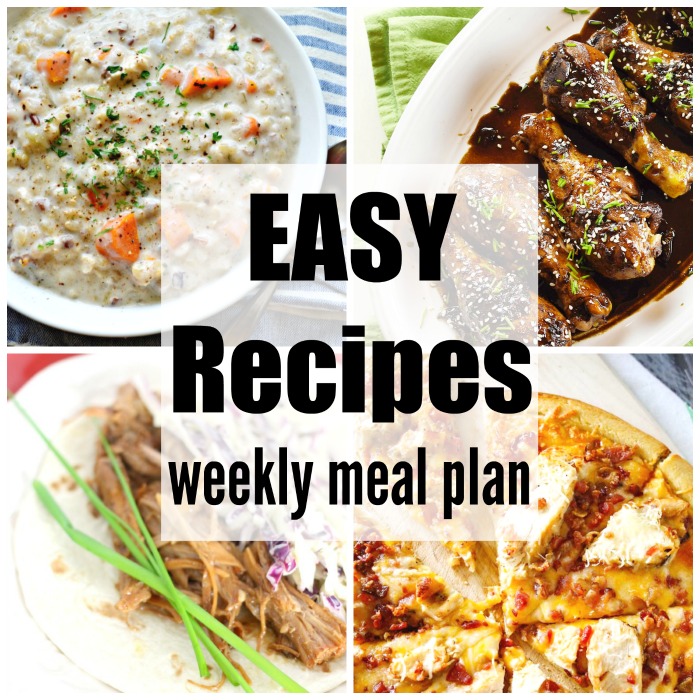 It's Sunday – which is meal planning time. This weekend the hubs didn't make it home. Of course a nasty storm dropped about 18″ of fresh snow on the pass that separates us right when he would have been heading over.
The Cadi isn't meant for snow, which means he stayed in WA. Boooo. But that meant I spent yesterday knocking out some things that have been on my list.
I worked on some technical blog stuff that took way longer than expected, TAXES which is always a massive black hole that takes all day & I cleaned the oven & then made a decent dinner.
Then around 9 last night I got the gusto to rearrange my son's room in preparation for a total makeover. So while I felt like I wasn't too productive all day – when I look back I guess I got a few big things knocked off my list.
Meal Plan Recipes
So that's nice. But today is all about getting ready for the week ahead, which means planning meals. This week we are shaking things up a bit with new graphics & a few new faces. That's always fun.
Our mission is to bring you the best of the best – so you can have great variety. We are eating these meals right along with you each week – which is awesome. Sort of like we are all dining together. So check out what we have for you this week – really yummy stuff here!! I can't wait to dig in!
Here we go – we are sharing with you 7 meals along with some desserts this week! Check it out!

Slow Cooker Asian Pork Tacos from Mama Loves Food
Teriyaki Chicken Drumsticks from Bubbly Nature Creations
Weekly Meal Plan

Fusilli with Sausage and Mushrooms from Spaceships and Laserbeams

Grilled Cheese and Tomato Soup from Mama Loves Food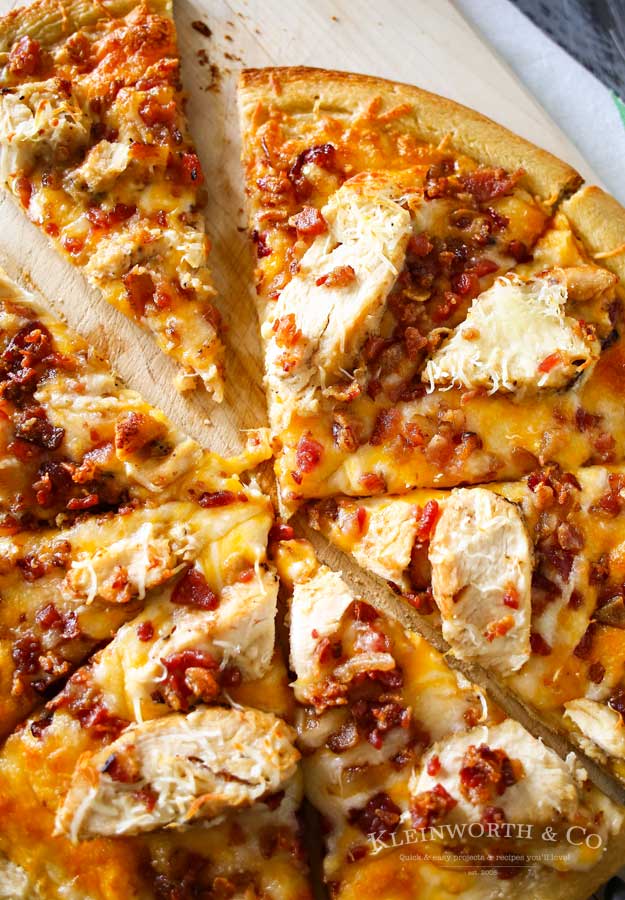 Chicken Bacon Pizza with Garlic Cream Sauce from Kleinworth & Co.

One Pot Seared Lamb and Penne from Mama Loves Food

Cream of Chicken with Wild Rice Soup from Katie's Cucina

Slow Cooker Butterfinger Cheesecake from Domestic Superhero
Four Ingredient Flourless Peanut Butter Chocolate Chip Cookies from Mama Loves Food
So there you go! Are you ready for these awesome recipes? I know I am!!!