These Easy Party Snack Ideas are perfect no matter the season or occasion. If you are hosting a gathering, you don't want to miss this AWESOME list!
Do you host a lot of gatherings? Seems we always have some reason to make a huge party spread around here. It doesn't matter what time of year it is, there is always something going on & we are celebrating in some way.
Over the years I have found some easy ways to make entertaining simple & keep the prep time to a minimum. So I thought I would share with you some of my favorite Easy Party Snack Ideas so your parties can be stress-free.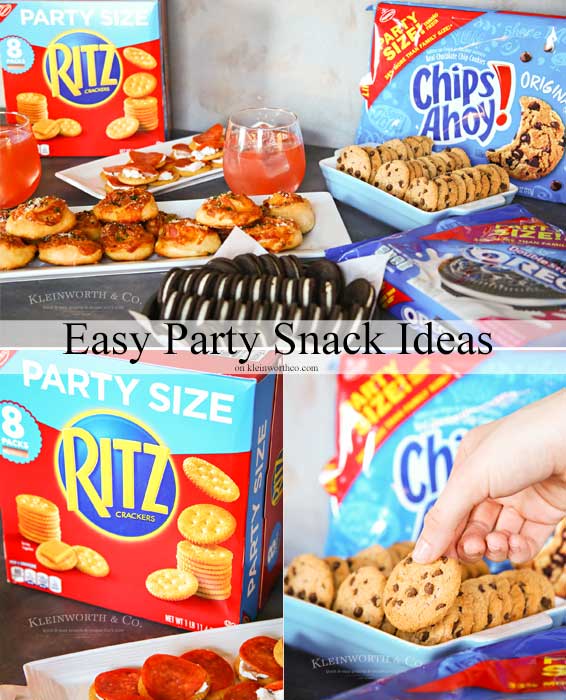 This post was sponsored by RITZ, OREO & Chips Ahoy! All opinions are my own.
I know that hosting a party or gathering can seem overwhelming. But my friends, I am here to tell you that it doesn't have to be.
My mother-in-law was the queen of hosting & she really knew what she was doing. It seems she was hosting friends or family over to their place several times per week.
She always had such a great spread for everyone to enjoy & never seemed overwhelmed by the idea of constantly putting a party together. So I asked her once how she makes it look so effortless.
Party Snack Ideas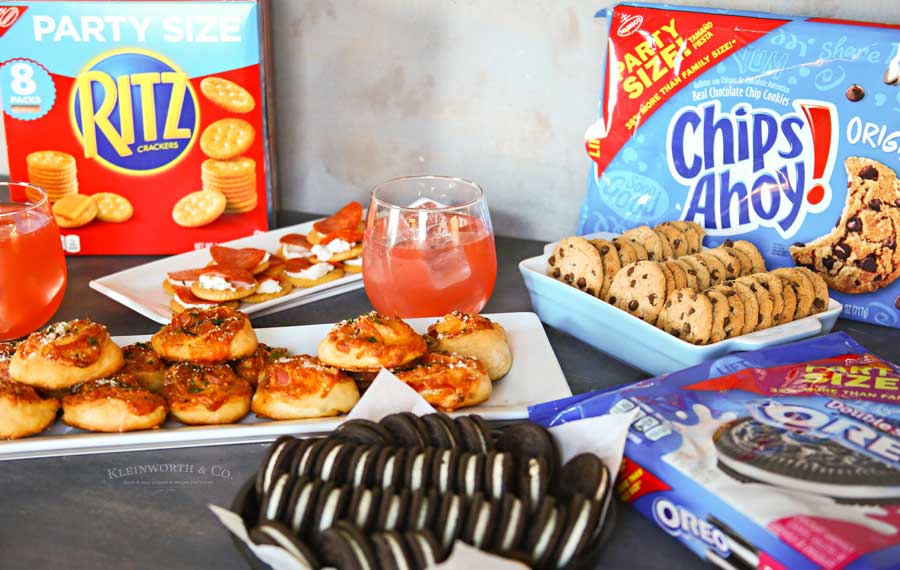 She told me that her secret was that she picked up the easy snacks at the store & made just a handful of family favorites from scratch. That way the prep time was minimal & yet people had plenty to eat.
Because she was picking up goodies at the store, she already knew that those snacks were "fan-favorites" & her crowd would be more than happy with them.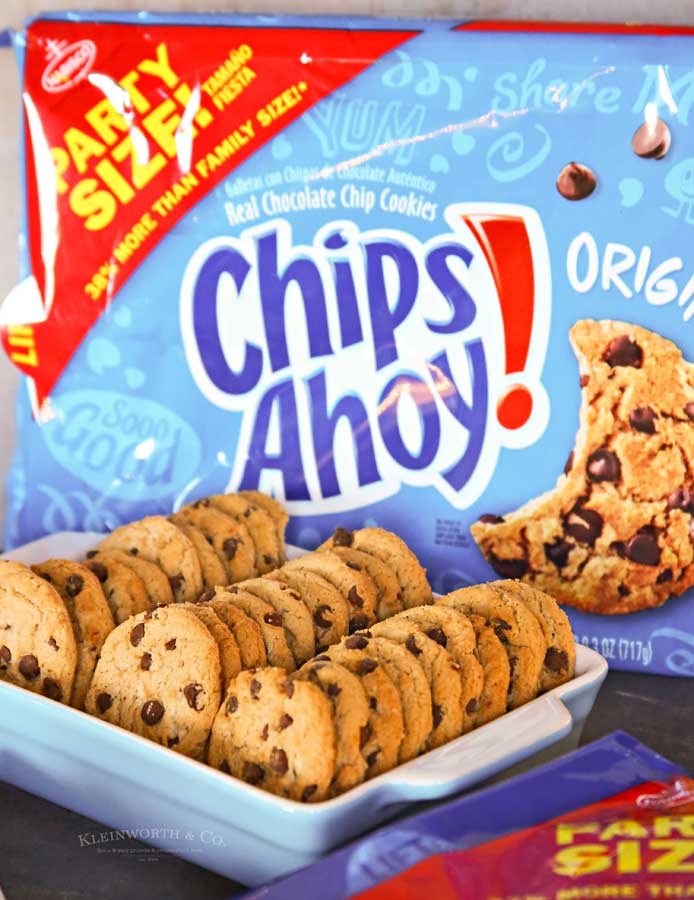 When it comes to my party planning shopping list I always have these 3 snacks on my list – RITZ, OREO & Chips Ahoy!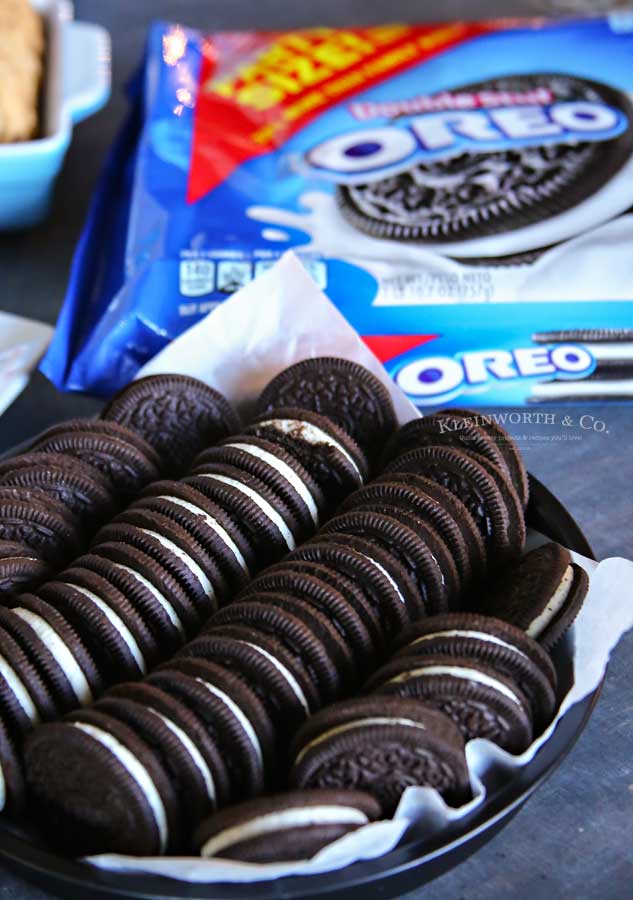 I have to say, I'm really LOVING the party-sized packaging for my favorite snacks. It sure makes preparing for any gathering so much easier.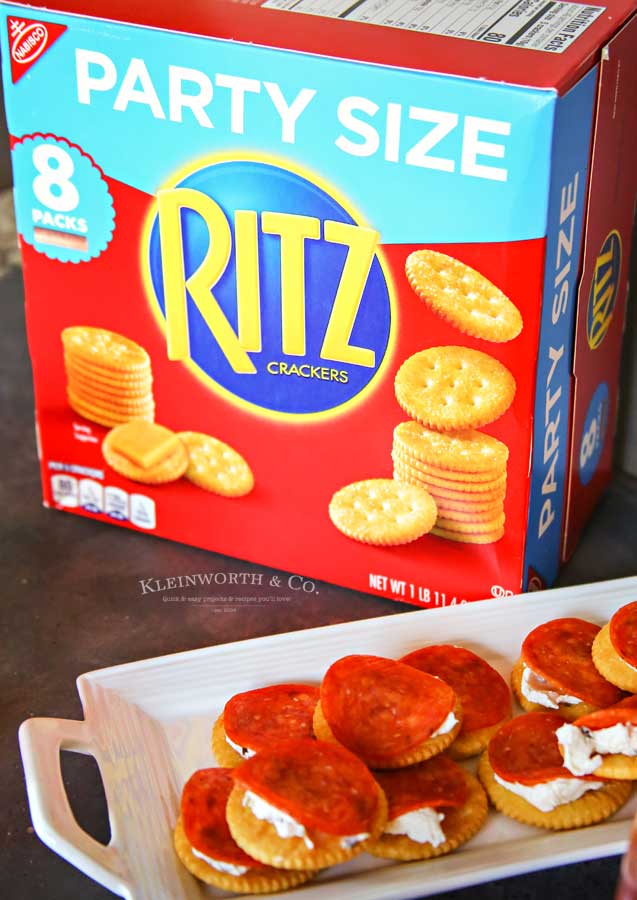 I always stop by Walmart for my party preparation. They always have everything I need – like PARTY-SIZED snack packages that make life so much easier. I don't know anyone that doesn't enjoy a good RITZ snack. Do you?
RITZ are great for dips, appetizers & of course, adding to any dinner recipe too.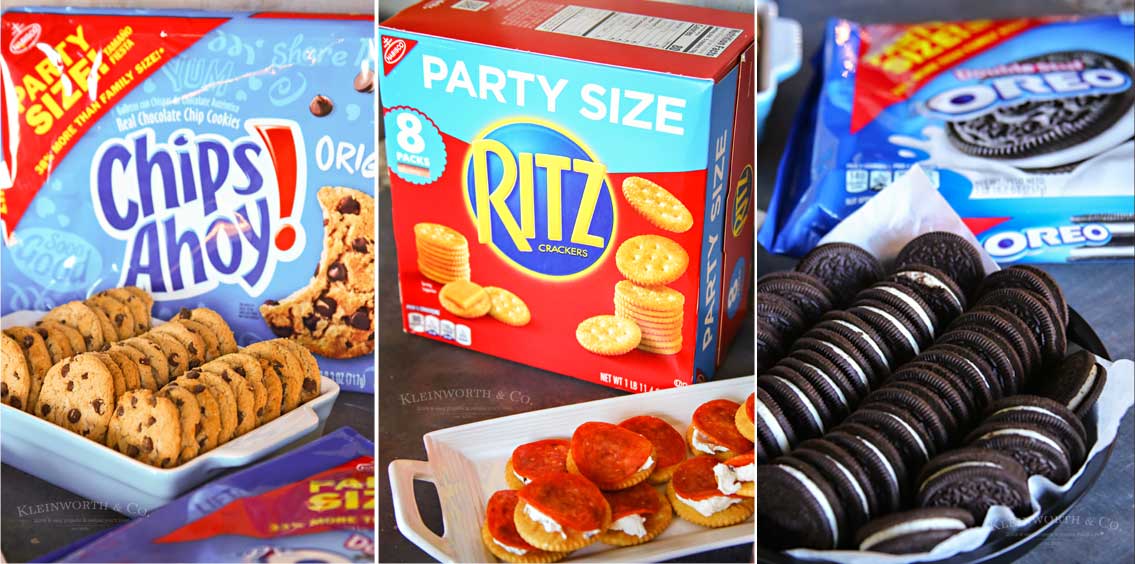 The cool part about these new Party-Sized packs – the super cool augmented reality you & your guests can use to enter to win the RITZ, OREO & Chips Ahoy! Party Size Packs Sweepstakes!
Sweepstakes Party/Trip Options:
Rio Carnival in Brazil
St. Patrick's Day in Ireland
Mardi Gras in New Orleans
New Years Eve in NYC

Honestly, those are some really awesome places! I'd love to win a trip to any of them! Wouldn't you?

Easy Snack Ideas

To enter, just visit nabistoparty.com. Once there, hover your mobile device over the party-sized package to activate the experience. This will work with any of the party-sized packages of RITZ, OREO & Chips Ahoy!

The augmented reality will then drive you to where you can enter the sweepstakes. It is that easy & a super fun thing for your guests to do while they visit & snack during your party.

Normally I wouldn't leave the packaging out with the snacks when setting up my party spread. But these packages are part of the experience! I know my friends & family will love being able to enter to win awesome sweepstakes while having fun here with us.

Don't forget to make some super easy RITZ snacks for your guests. It takes only a couple of minutes. These only need a quick spread of flavored cream cheese & a slice of pepperoni on them. They are gone in a FLASH!

If you are hosting any party for any season, these are a must-have!

If you love these Easy Party Snack Ideas as much as I do, please be sure to help me share on Facebook and Pinterest!

CONNECT WITH KLEINWORTH & CO!

Be sure to follow me on my social media, so you never miss a post!

FB, Pinterest, IG, Email Subscription