For easy beach waves , as part of a sponsored post for Collective Bias®
I created this hairstyle using Conair Curl Secret for my daughters.
Do you love the messy beach wave look? Being a So Cal native- it's my "go-to" style. But you know- it's not easy to achieve especially for my girls who want to wear their hair the same as I do when we go places. They have waist length hair & they like it wavy/curly for anything special, when I say special- that means any time they are leaving the house. Do you know how time consuming it is for me to curl hair for both of them?? By the time I'm done with them I barely have time to style my own hair. But really- I love their hair when it has those soft messy beach waves. We tried the Conair Curl Secret on them both & found safe & easy way for them to create that beautiful style on their own.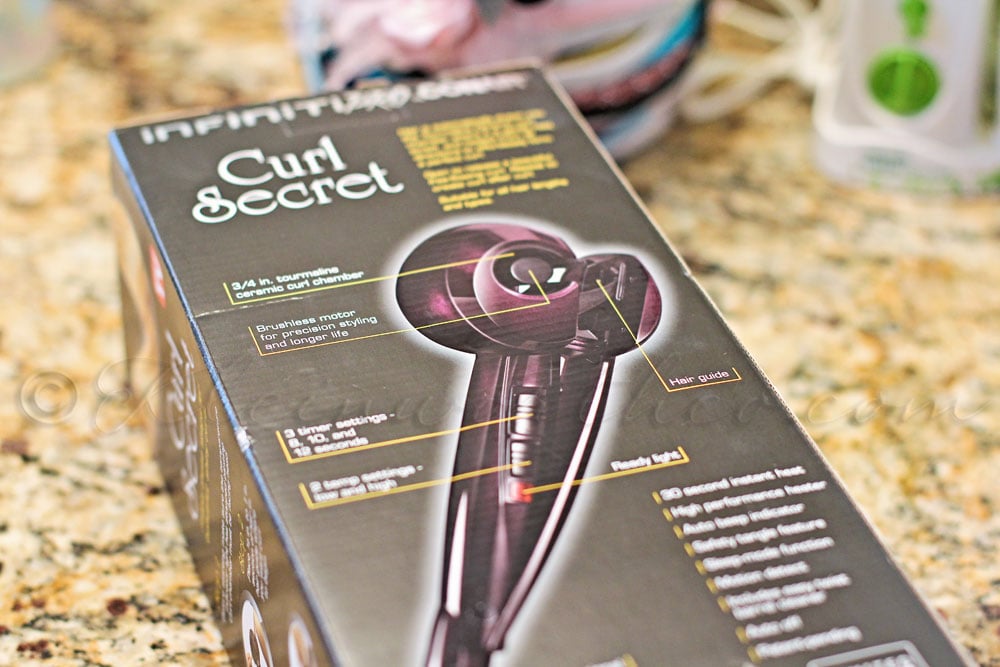 Everything you need to know to use it is on the back of the packaging so you know what you are getting before hand.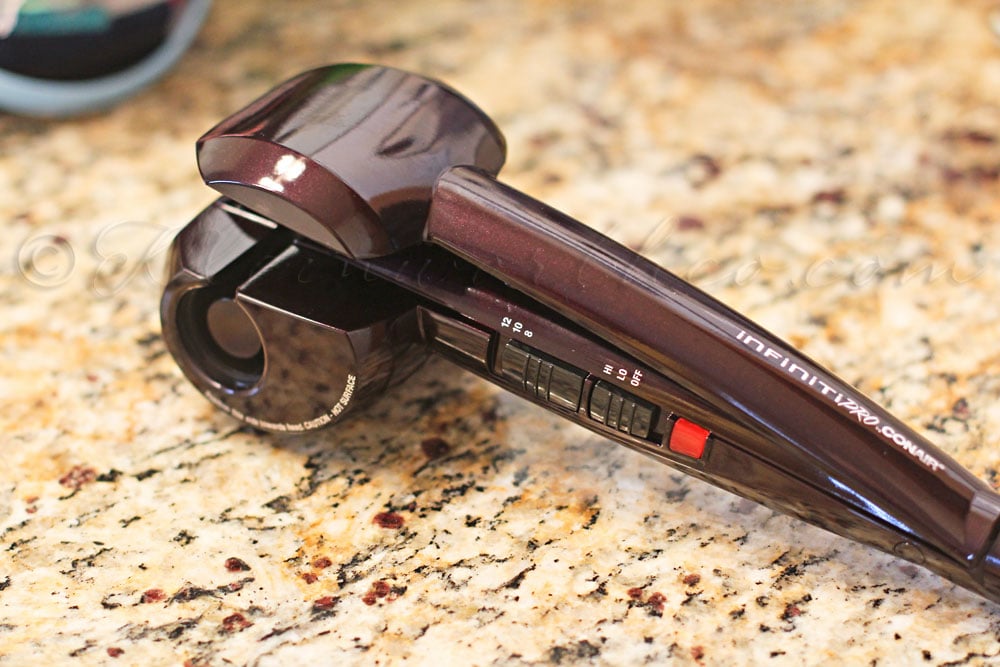 It's about the size of a flatiron & about the same weight as a blow dryer. So easy for the girls to use.
How to curl hair. Choose your setting- for either waves or tighter curls.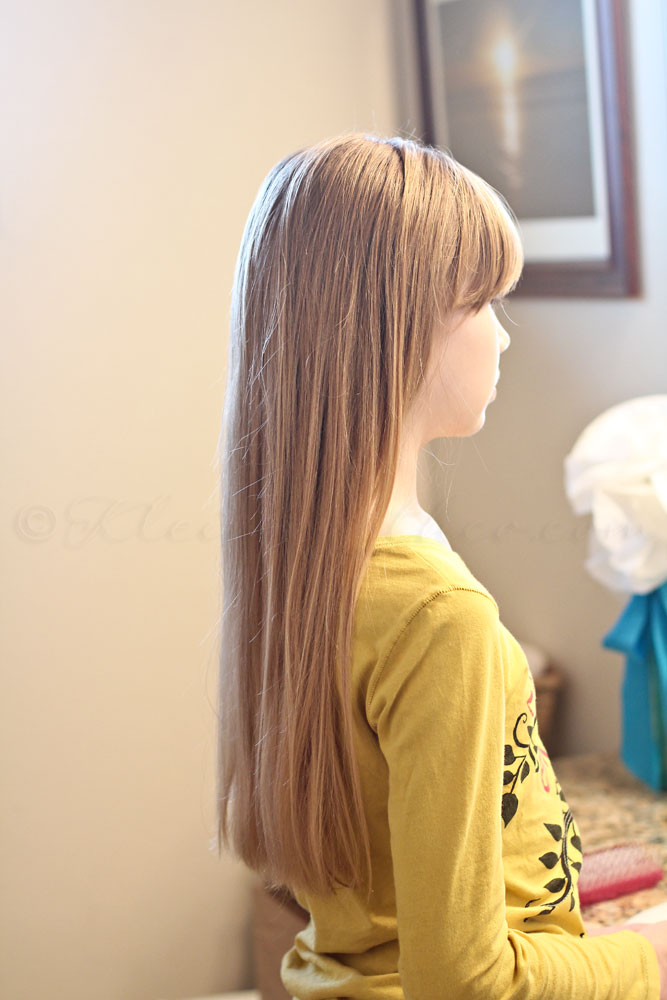 This is the munchkin. As you can see- she has naturally stick straight hair.
Curls fall out usually before we leave the house- so I was looking forward to seeing just how long this would last on her.
1 – Be sure to brush out the hair well so there are no tangles. Hair needs to be clean & dry.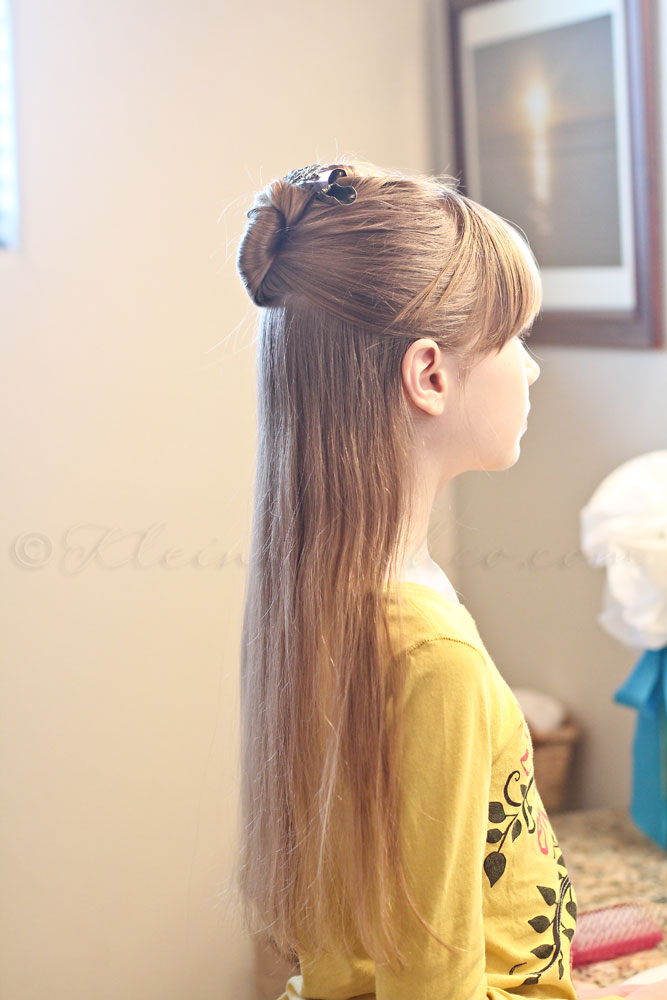 2- Since her hair is so long, we pulled the top half up to work on the bottom section first.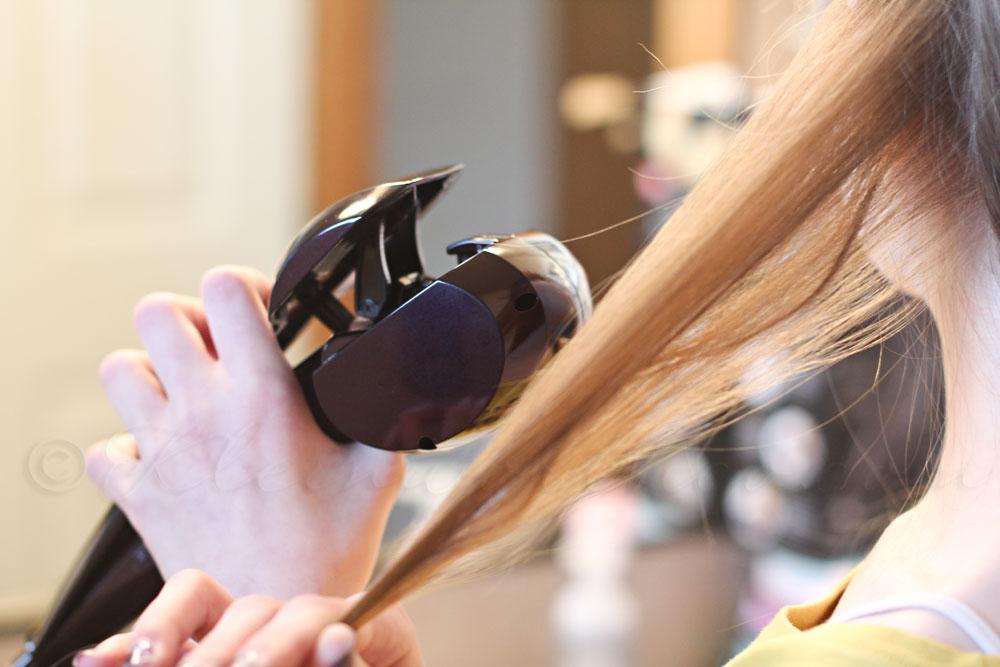 3 – Separate out a 1/2″ – 1″ section of hair that you will be curling.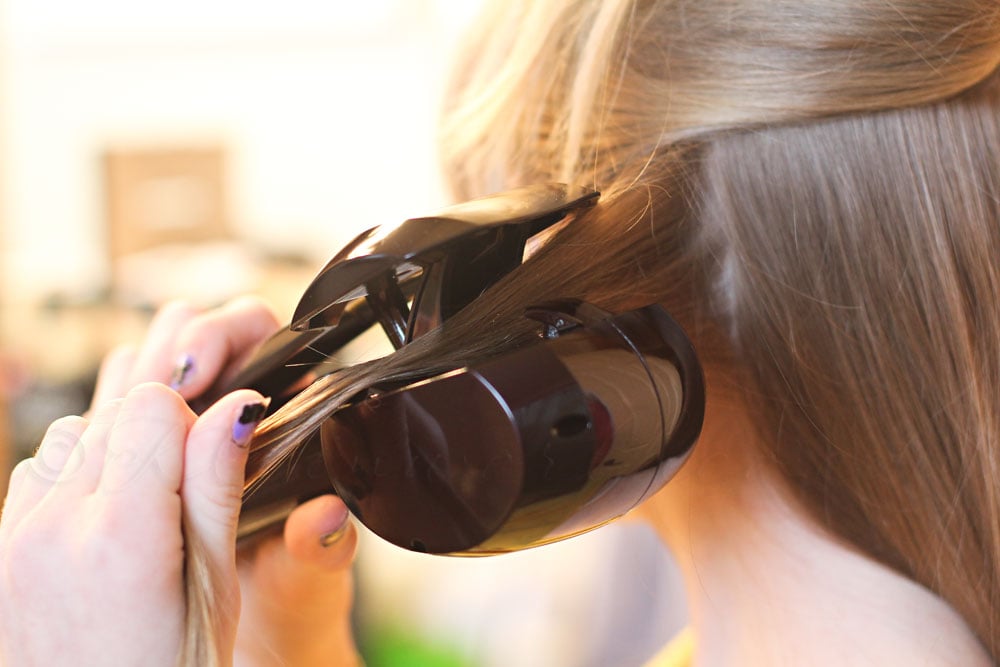 4 – Place your section of hair into the hair guide starting at the point where you want the curl to start.
For long hair like the munchkin here- I recommend you start several inches from the scalp.
5- Close the handle together – the hair will automatically be drawn into the curl chamber.
6- There will be 2 sets of slow beeps. Wait for the 3rd rapid beep that tells you it's time to release.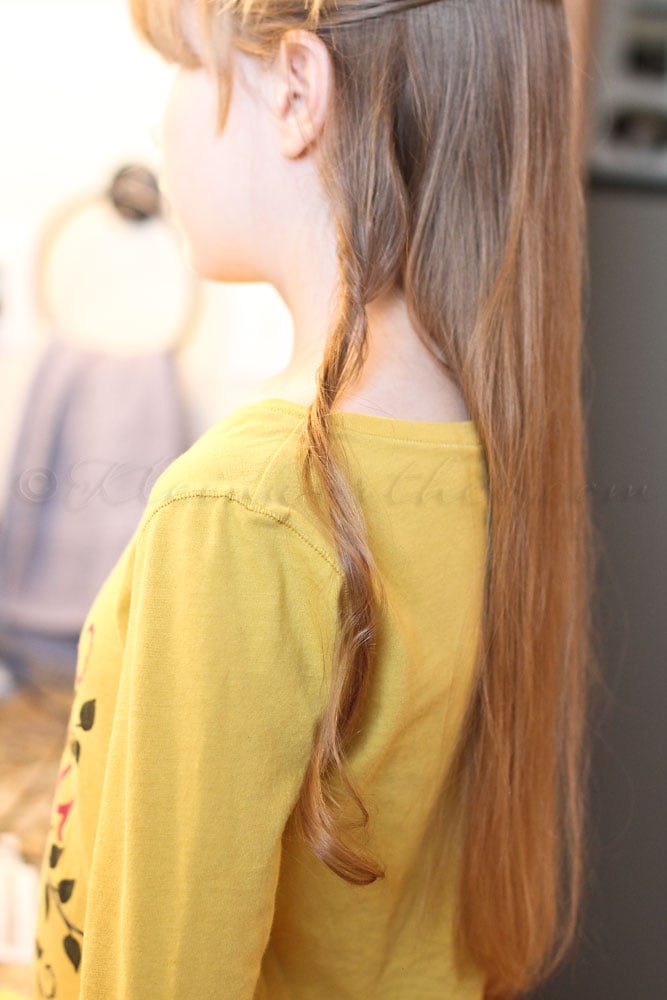 7- Release the handle & allow the curl to fall out of the curl chamber.
This is what we had after the first curl.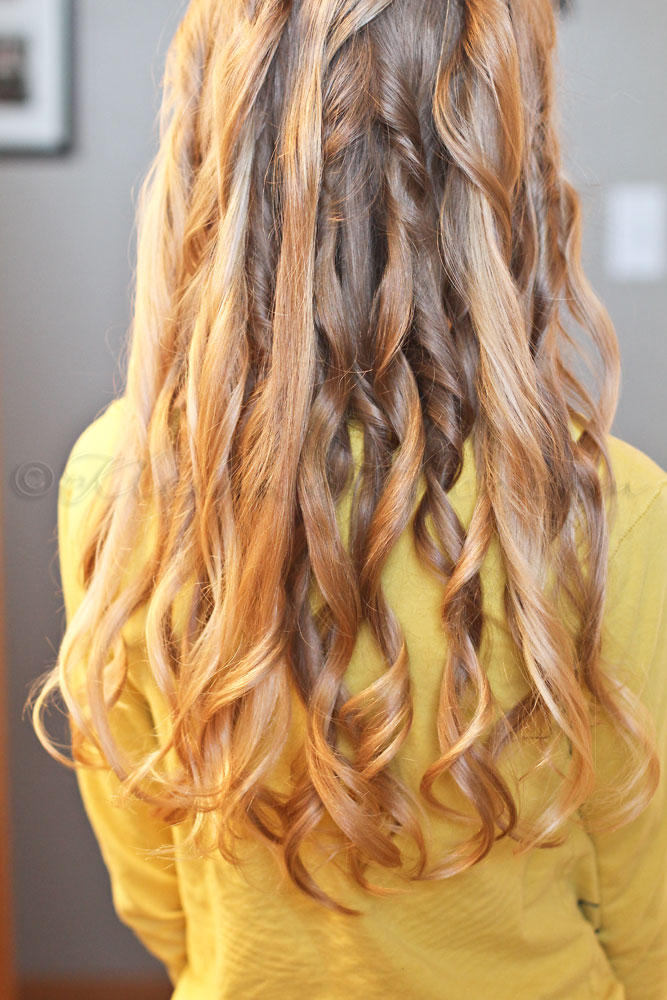 8- Repeat through the bottom section.
9 – Release the top section of hair & repeat the steps though all of it as well.
This is what we had when we had finished all of her hair.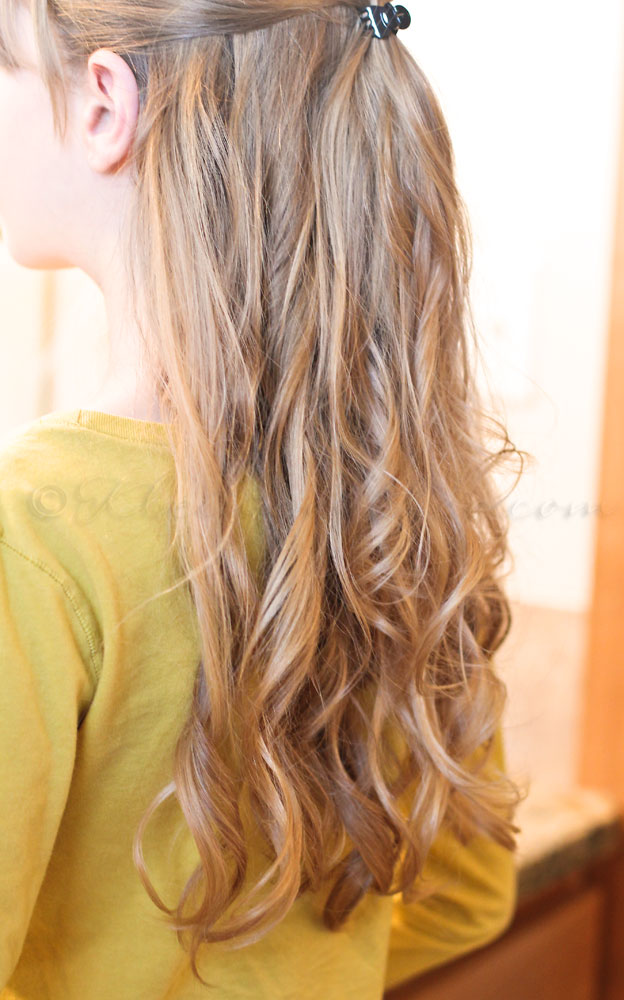 10 – Shake out & use a pick lightly though the hair to loosen the curl & give that wave.
11- Add a little texturizer to keep those curls separated & beachy.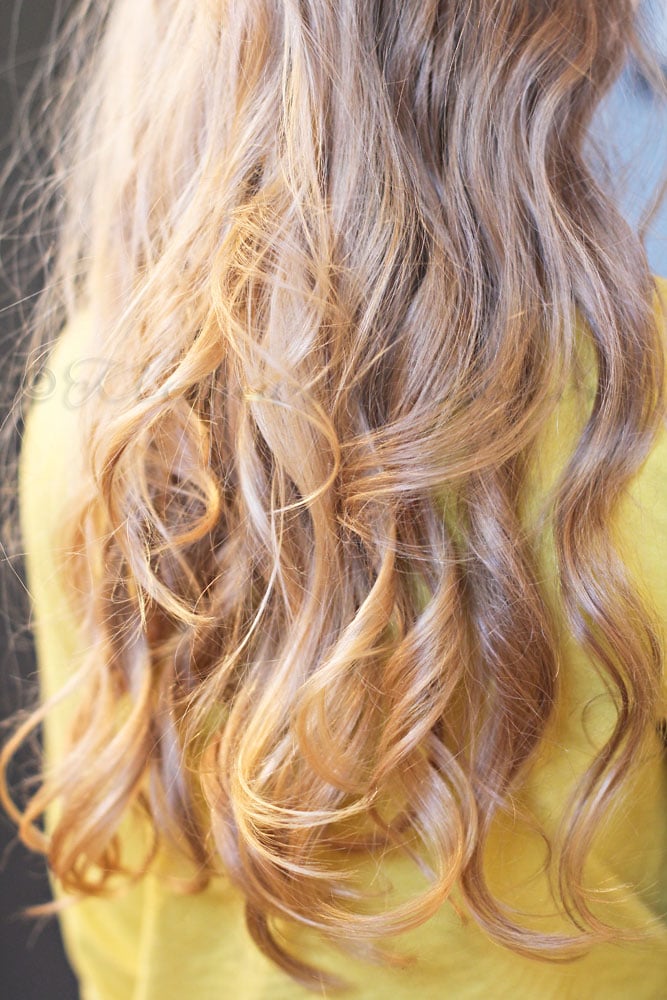 It turned out so pretty & I love that it was easy enough for even this 10 year old to do on her own.
Now they can do their own waves whenever they want to.
We then tried it on my older daughter's much thicker hair- turned out GORGEOUS.
Loved that the waves stayed in until the next day – which typically doesn't happen for the munchkin.
Things that sold me on this…
Walmart sells this priced at $99 which is a great deal compared to $150 on and www.curlsecret.com
It creates long-lasting curls
It's a time saver and easy to use
No chance of burning yourself – suitable for a young teen.
Not only is this great for creating beautiful hair for the upcoming holiday season….think Holiday Cards, Holiday Parties, etc. But this is a fabulous gift for those hard to buy for teens & tweens. I know you all have one on your list that would love one of these. It's simple & my daughters had beautiful beach waves in about 10 minutes.
More Tutorials on Conair Pinterest: https://pinterest.com/conaircorp/
Don't forget to come back & join me on Mondays for Project 52
To see where I am linking today- visit HERE