Several months ago I was telling you about how I was crafting up a storm to create things for the new house. Well we moved in nearly 3 months ago & I'm just now getting to sharing some of those projects with you. You know how it goes. Time slips away. But this DIY Sisal Basket was so easy that I had to share it with you before any more time continued to pass. I absolutely love that with just a fraction of a $20 spool of sisal I was able to create my own basket for our hearth. Let me show you how you can make one too. (*apologies for the hands on images. They were taken in our last house- which means terrible lighting)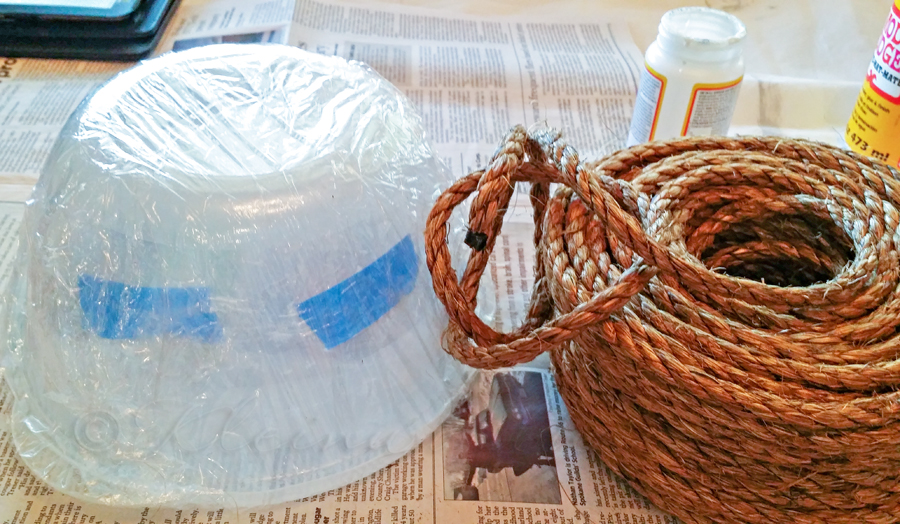 I started with a large spool of sisal & some Mod Podge Matte.  I wrapped the outside of a large bowl with plastic wrap.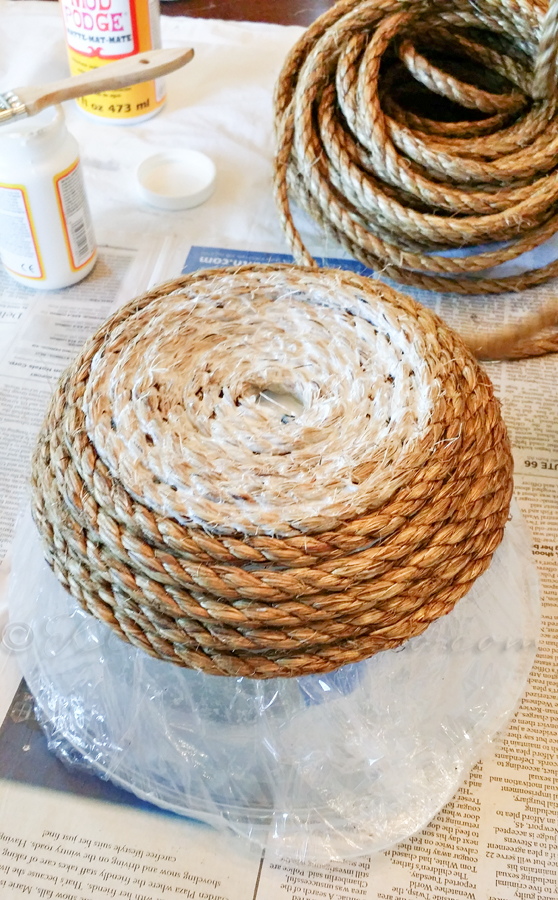 I started coiling the rope in a circle on the bottom of the bowl.
I brushed on a decent amount of Mod Podge to coat the rope heavily.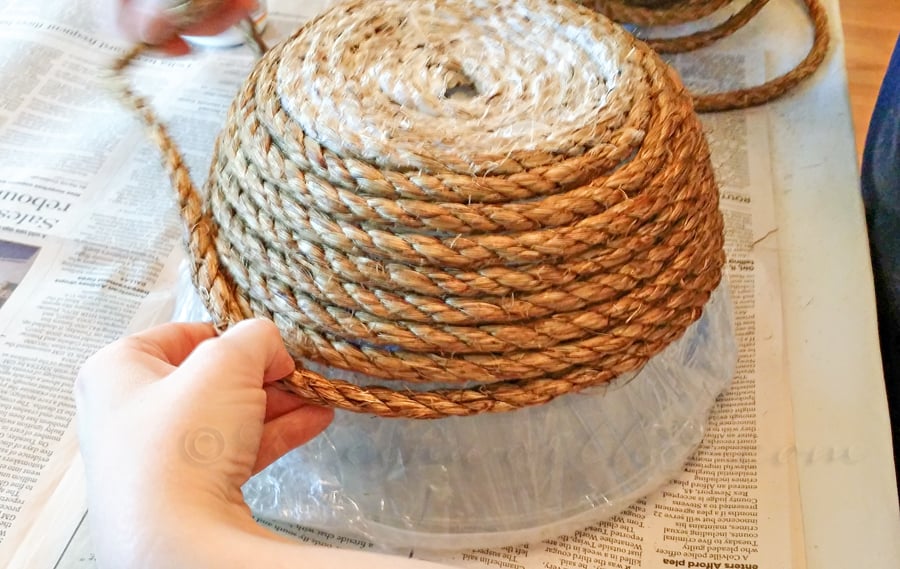 Then just repeated every so often as I wrapped.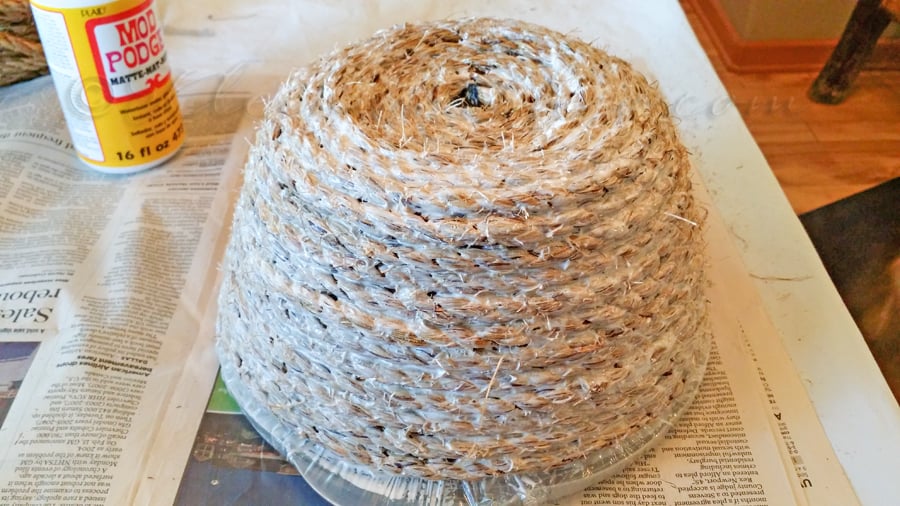 Once completely wrapped around the bowl, I added another THICK coat of Mod Podge to all of the rope. I used a clamp to hold the end piece in place while it dried.  Then I set it aside to be untouched for a couple days while it dried.  Once dry I just pulled it off the bowl & discarded the plastic wrap. It was ready to be displayed.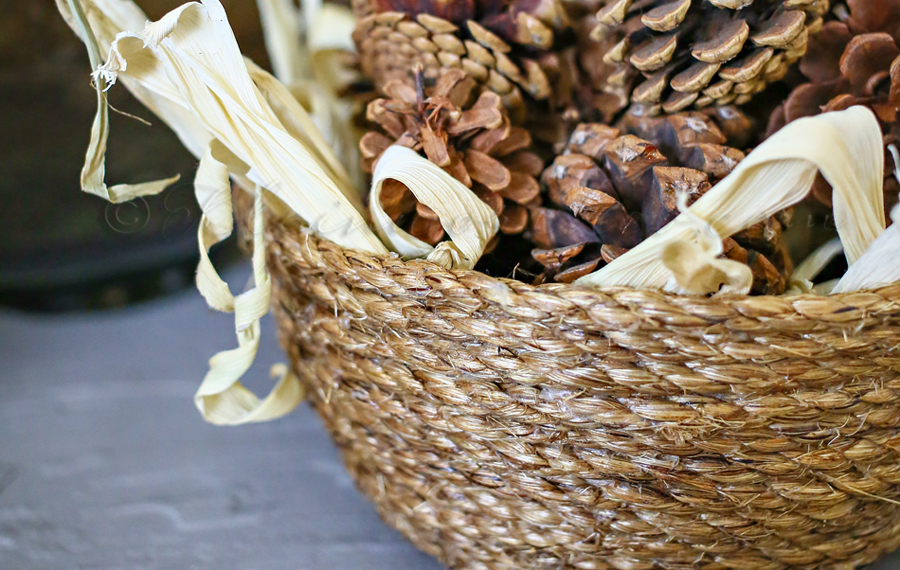 I love that I made my own basket.  Simple projects like this are my favorite.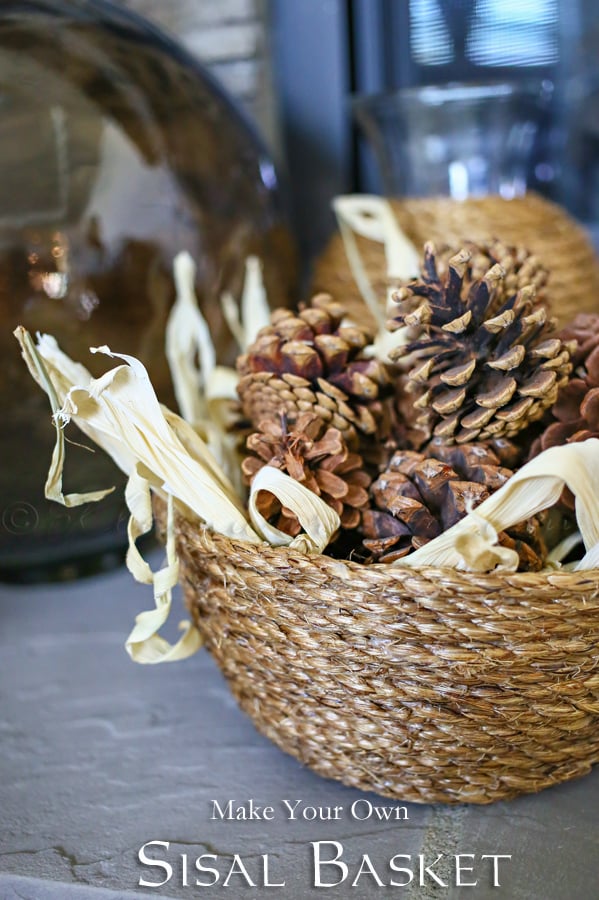 Want more fun & easy projects for the home?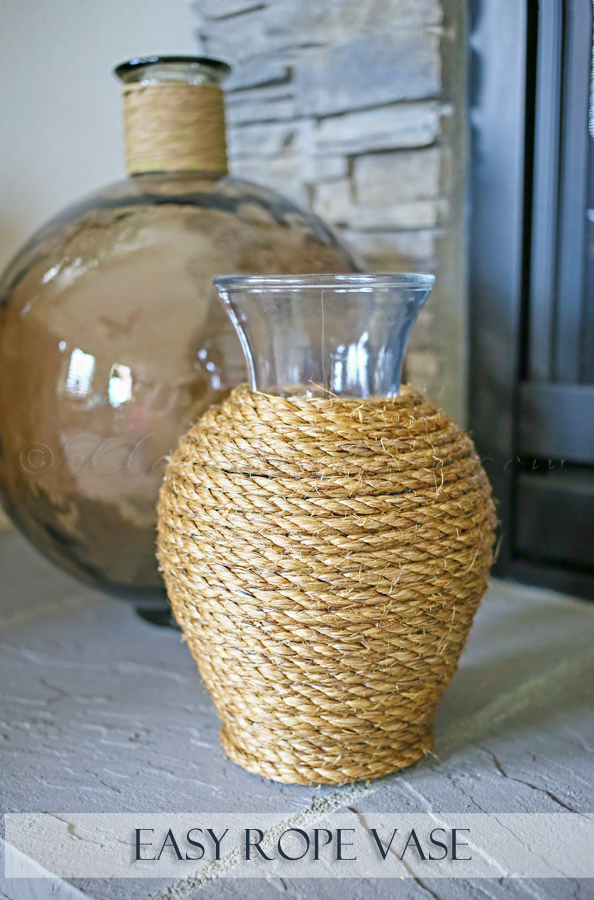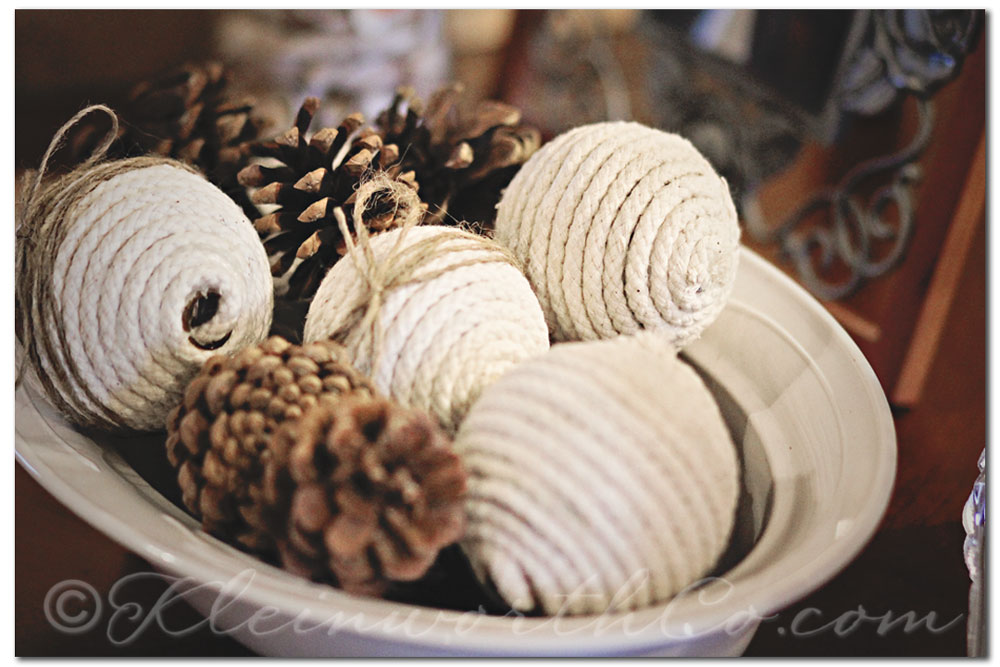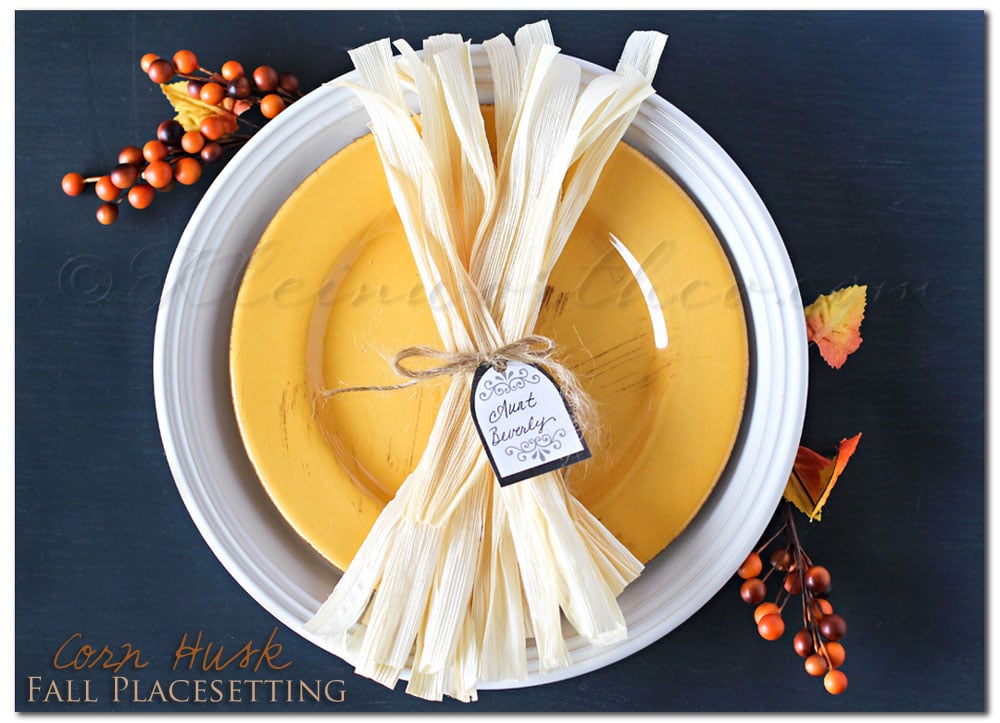 Corn Husk Fall Place Setting & free Printable
To see where I am linking today- visit HERE