A couple weeks ago I shared my Corn Husk Fall Tablesettings when I guest posted for Taryn at Design, Dining & Diapers. I wanted to not only share those with you here- but I wanted to give you the free printable tags to go along with it. That way you can make the whole project for your upcoming holiday gatherings.

Corn Husk Fall Tablesetting & Free Printable Checklist Template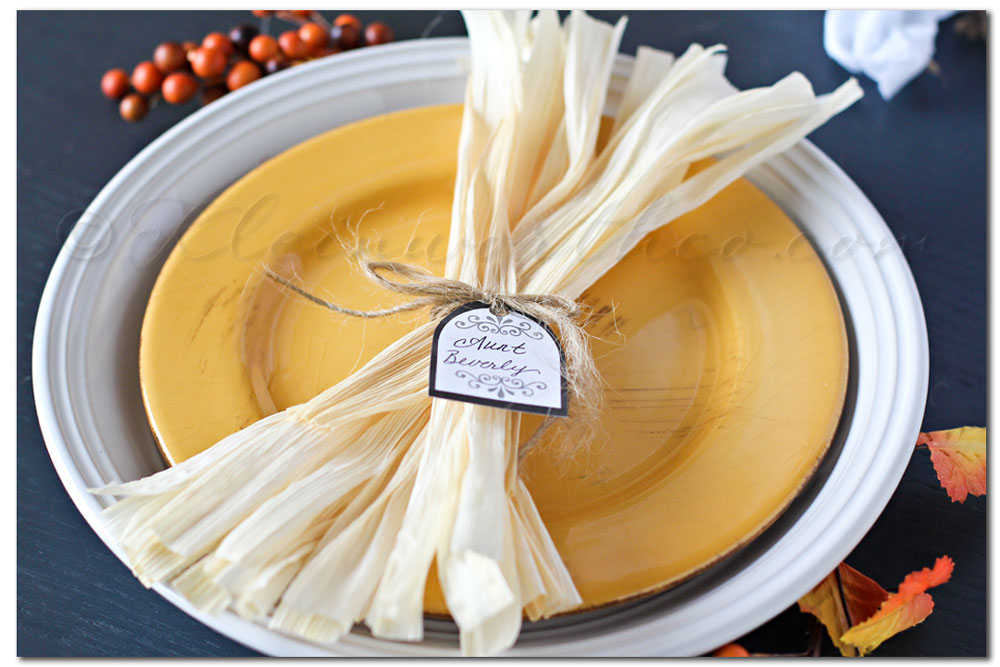 This adds such a warm & inviting feel to your table.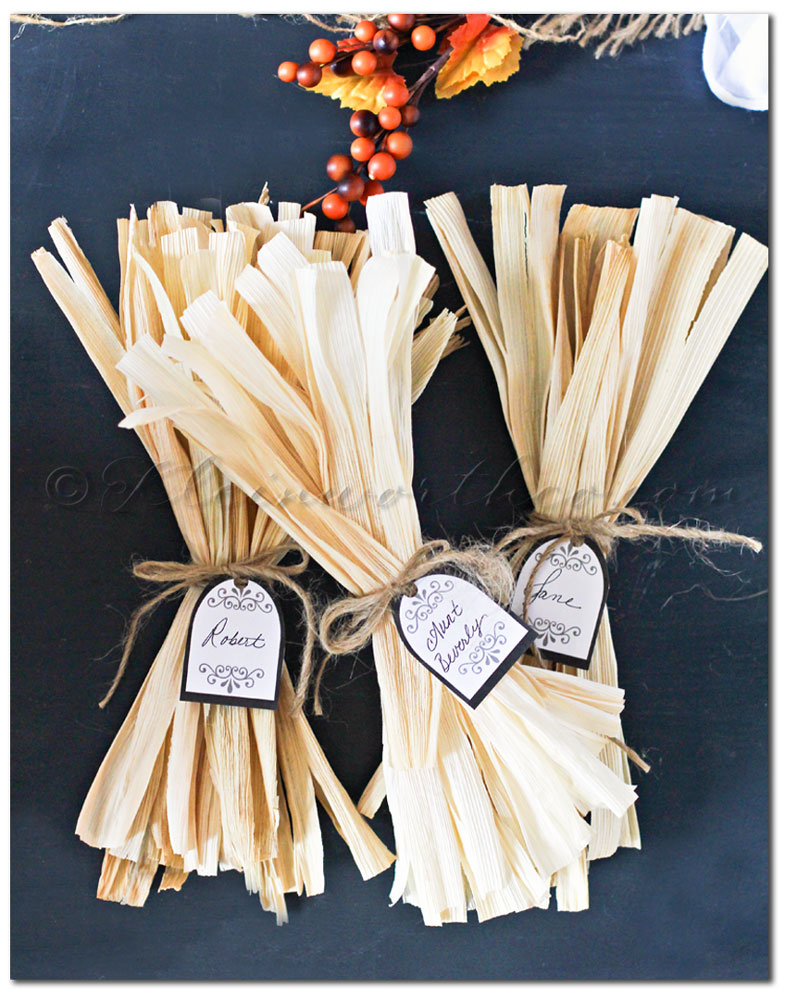 I printed mine at the 4×6 setting because I wanted them small.
I could have printed them at full size & used them for a larger placesetting- or on individual flower pieces in front of each plate.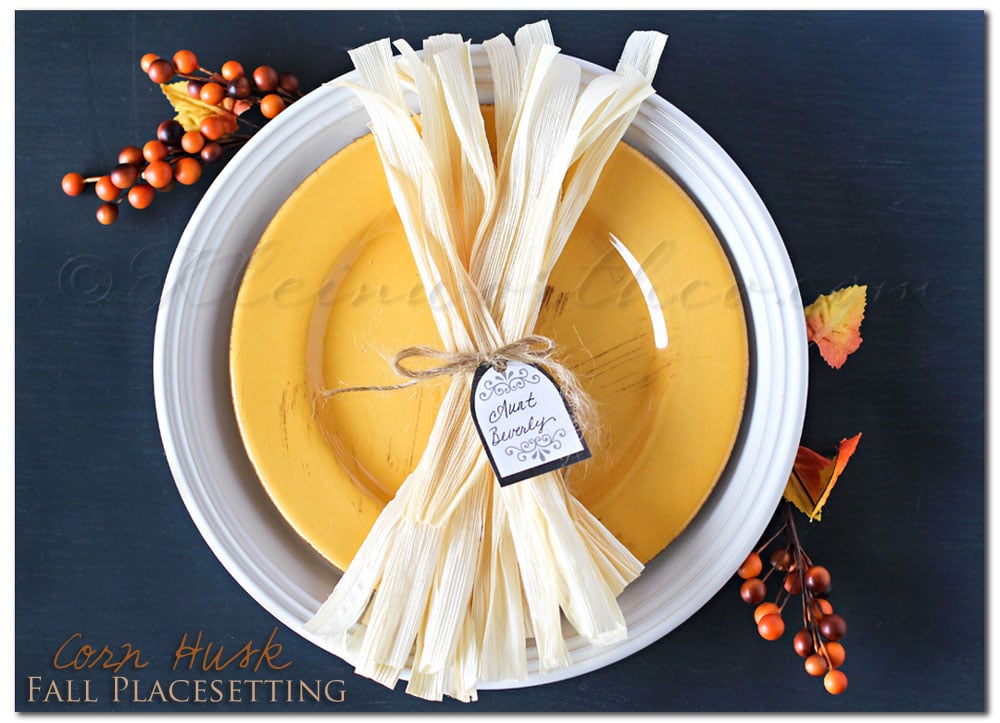 These are really so simple yet add just the right amount of rustic warmth for your table this time of year.
To Make:
-Take 3-4 husks & soak them in a bowl of water for several minutes to soften.
– Pull out of the water & shake & pat off excess water with a paper towel.
– Lay the husk one on top of the other in a stack- alternating the wide ends with the narrow ends.
– Take your twine & wrap around the center & tie.
-On each end, start pulling 2-3 inch tears into the wide ends of each husk to give a frayed look.
-Pull & fan out each end to give fullness.
-Repeat for each one you want to make.
-Allow to dry flat. Ends will curl & twist on their own as they dry.
(Note- I put mine in the warm garage to speed up the process)
So that's it. I told you it was easy & oh so festive!!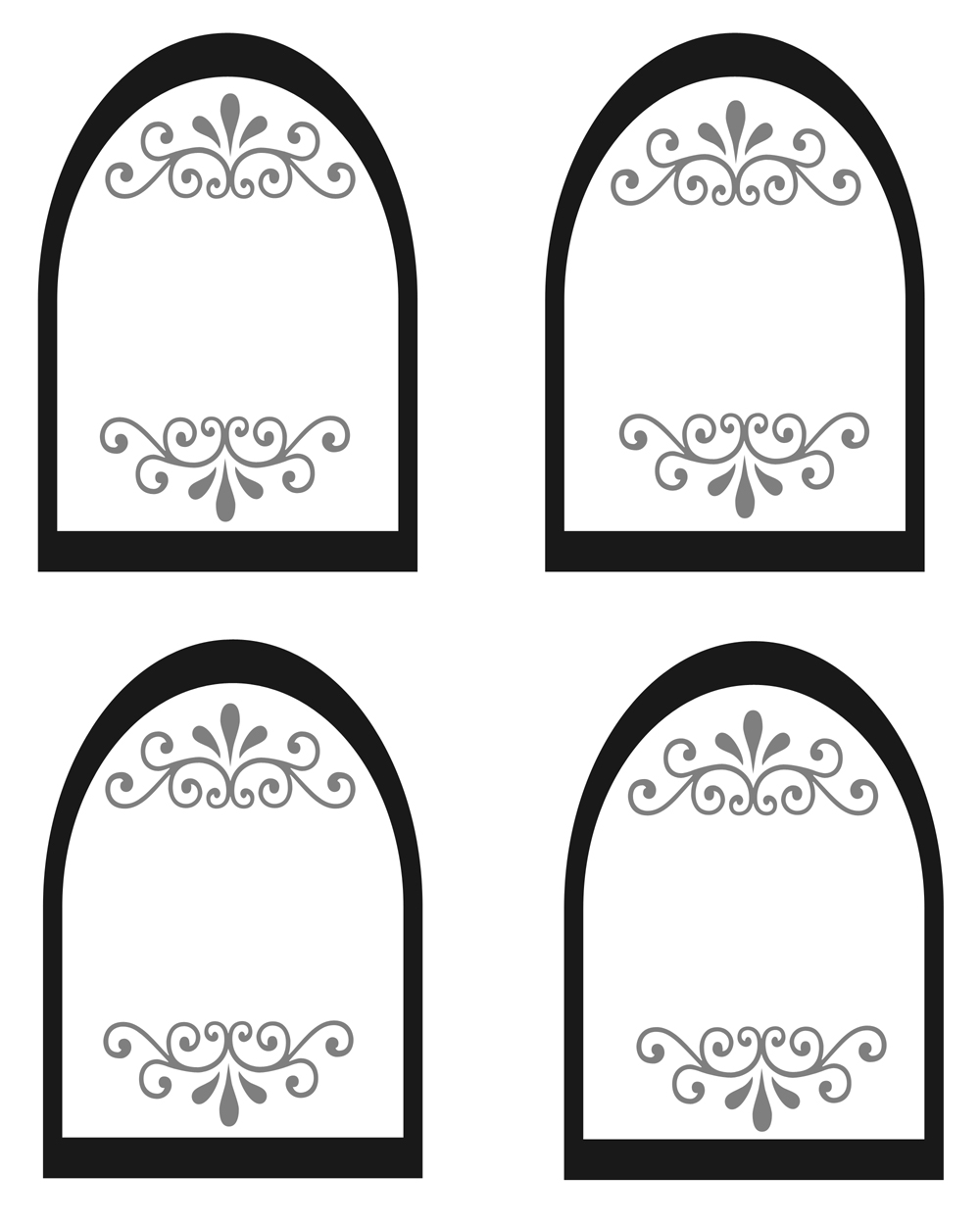 Download HERE
Don't forget to come back & join me on Mondays for Project 52

To see where I am linking today- visit HERE