One thing about me- I'm crazy for all things coconut.  I love coconut flavored treats, the smell of coconut & especially the smell of sunscreen when it has that coconut scent.  I can't get enough.  It takes me home & reminds me of the days of spending my summers with my aunt & cousins either playing by the pool or loading the surfboards in the back of the VW & enjoying the beaches of So Cal.  Cherished memories that all come flooding back with every hint of coconut.    So it's no surprise that I use it in a lot of recipes- Piña Colada is no exception.  Only this time I had to add even more coconut to amp it up a bit.   🙂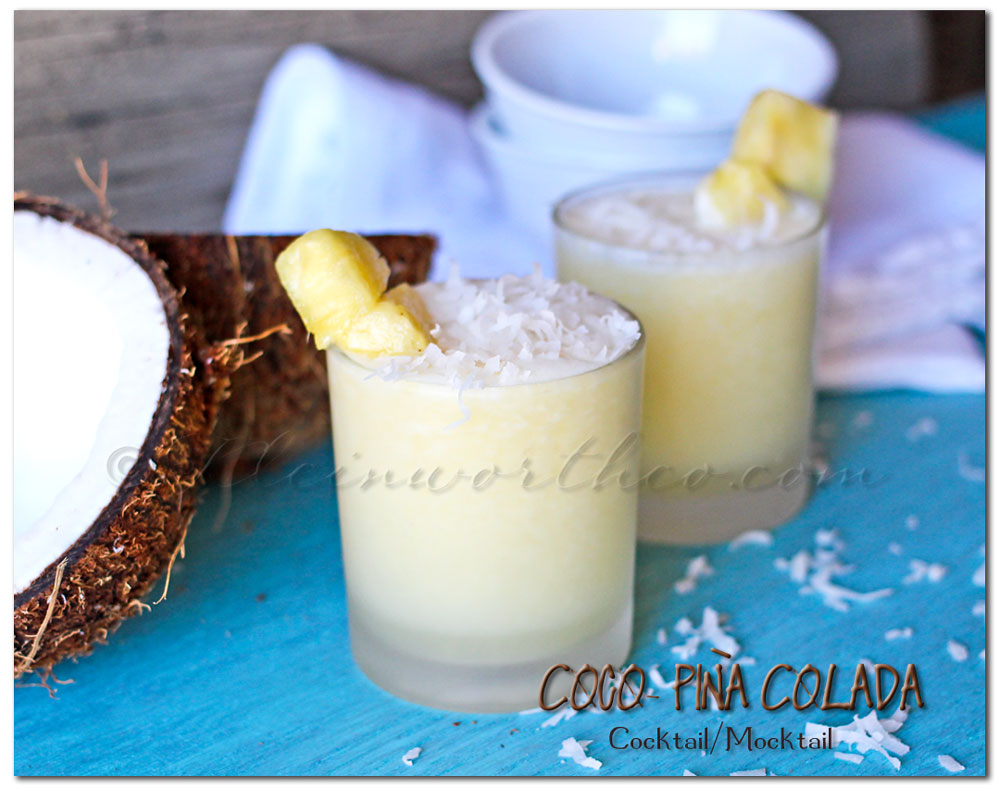 Coco Piña Colada Mocktail/Cocktail
Ingredients
2 cups Pineapple Juice
1 cup chunk pineapple + more for topping
6 oz cream of coconut
splash lime juice
1/3 cup sweetened coconut + more for topping
1-1/2 cup ice
1 oz clear rum if desired
*I like my drinks the kid friendly way- so we made this without the rum & then those that like it added it after we poured everyone else's)
Instructions
Add all ingredients to blender & pulse until ice & pineapple chunks are the desired consistency that you are after- should be thin enough to go smoothly through a straw.

Pour into serving glasses & top with additional coconut & pineapple.
This was really yummy & really took me back home.  I could drink these all day- everyday.