Happy New Year! Are you ready to kick off this year on a new level? I am totally focused on revamping some of our favorite recipes & making them better for us. Are you with me?! So there are many days that the boy volunteers at the station. He has to head out the door early with the hubs on those days & he doesn't always have time to make himself a breakfast that will stay with him until they can break for lunch. So I decided to create these Cinnamon Raisin Energy Bites – because they are loaded with peanut butter & oats to keep him feeling full & give him energy PLUS the addition of his favorite flavor- cinnamon.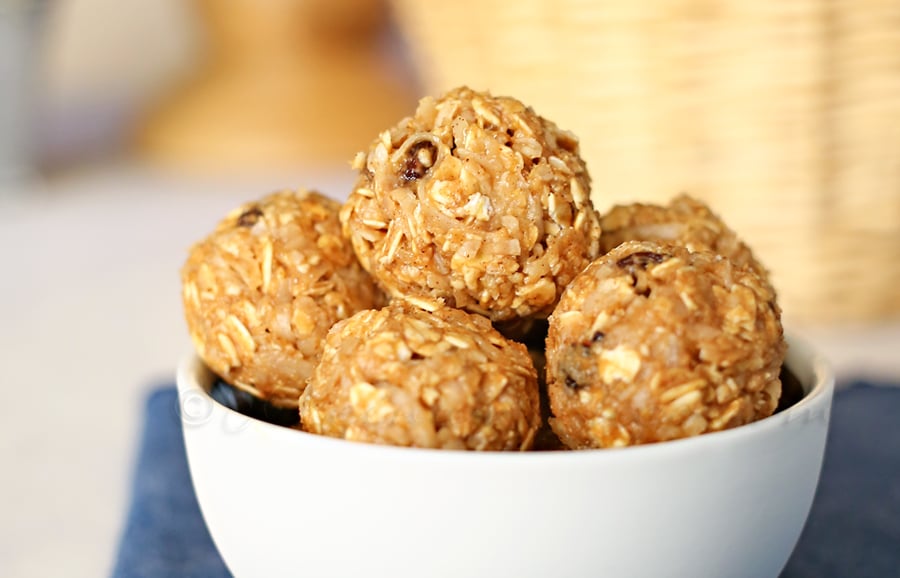 Needless to say – he was quite pleased.
So now- whether he's headed to the station or the gym- he's got a quick snack to keep a growing boy going.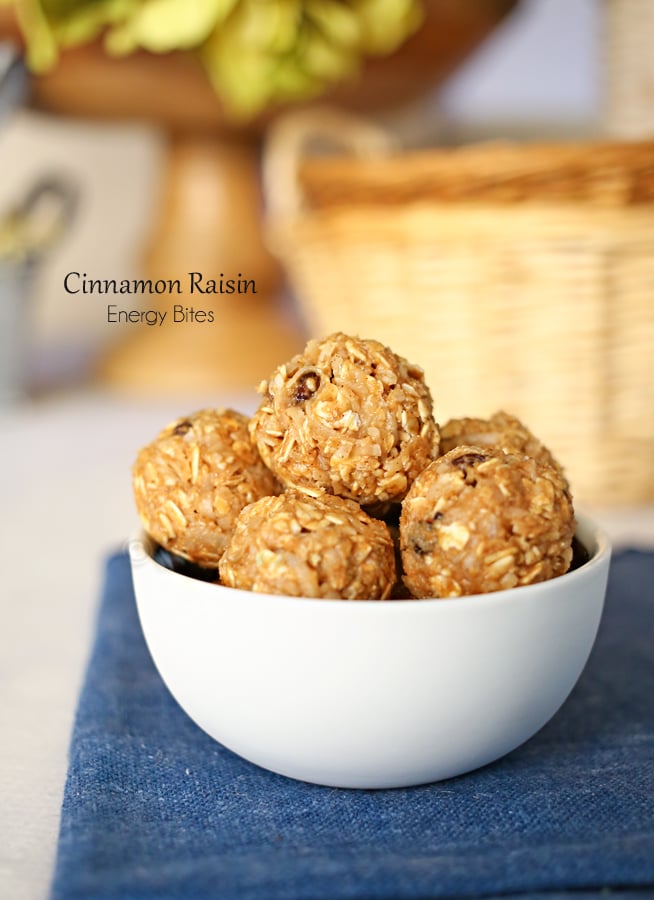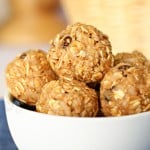 Cinnamon Raisin Energy Bites
Ingredients
1 cup oats
1 cup shredded coconut
1/2 up cinnamon raisin peanut butter
1/3 cup raw honey
Instructions
Combine all ingredients in mixer bowl & mix on low until well combined

Roll & press into 1 inch rounds & place on parchment lined baking sheet

Refrigerate until firm before enjoying

Store in refrigerator in airtight container
Want more quick recipes?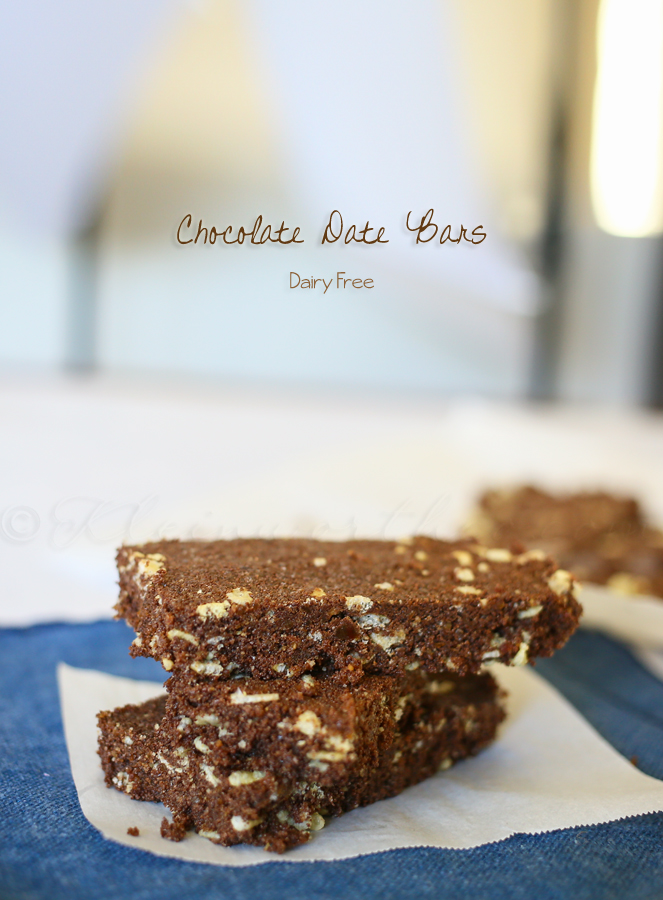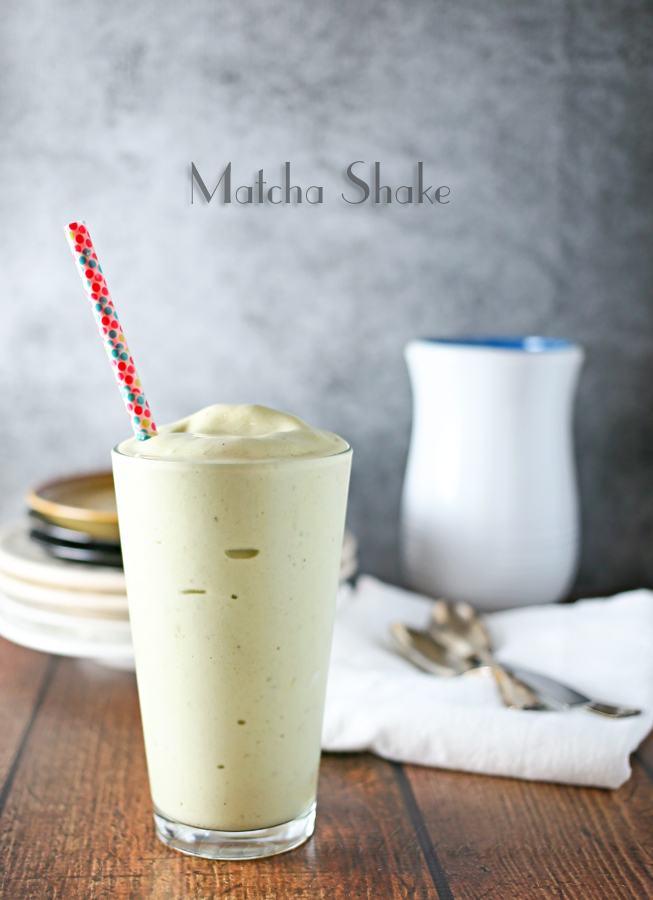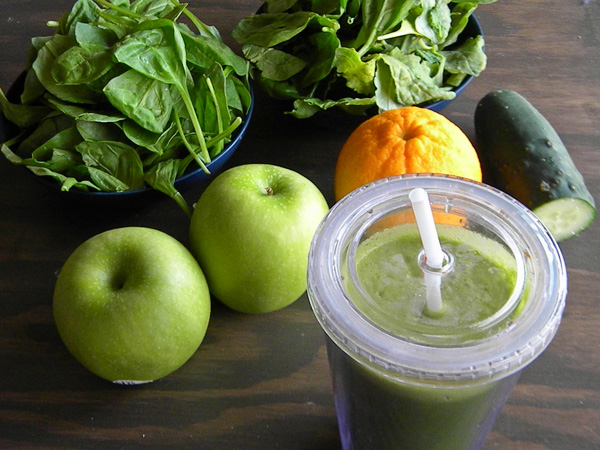 To see where I am linking today- visit HERE
1