Just because we went through the holidays doesn't mean we weren't going gangbusters around here behind the scenes doing projects for the house. I have something to share with you all. Way back in September we changed out some of our can lights in the kitchen to pendant lights on a whim. I wanted to share the super quick & easy process & the final result. But with all the holiday posts to share- I didn't get to it. Until now. Today I'm going to share with you all How to Change Can Lights to Pendant Lights in less than 10 minutes because it was really just oh so simple.
Here is what it looked like before we got started.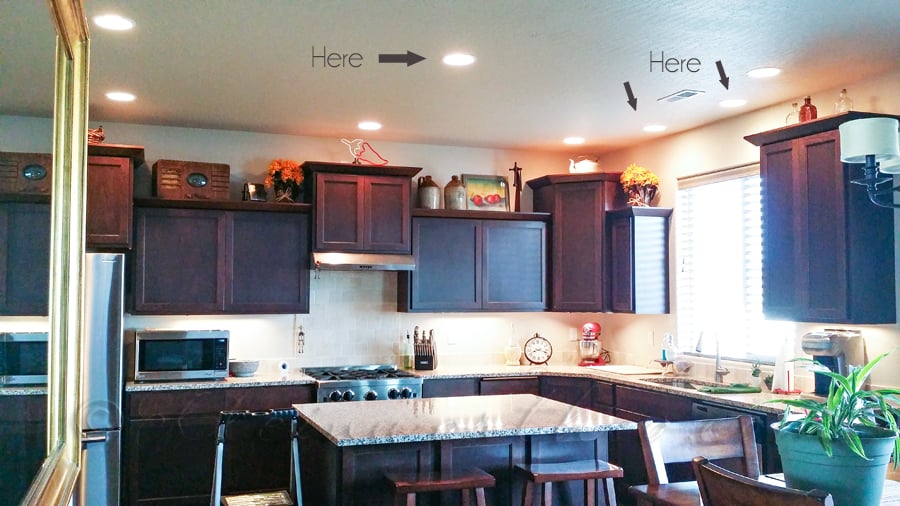 We started out one weekend wanting to change out the light above the island & the two above the sink. We actually began with pulling out the cans & completely rewiring them with the kit lights that you purchase in pieces. I captured it all & was going to share it with you here. Unfortunately the lights we chose were all wonky & didn't hang perfectly straight. We have a house full of people with OCD – so bent cords & lights not hanging perfectly straight just wasn't an option for us. So we tore them out & put the old can lights back in while I waited for new lights to be delivered.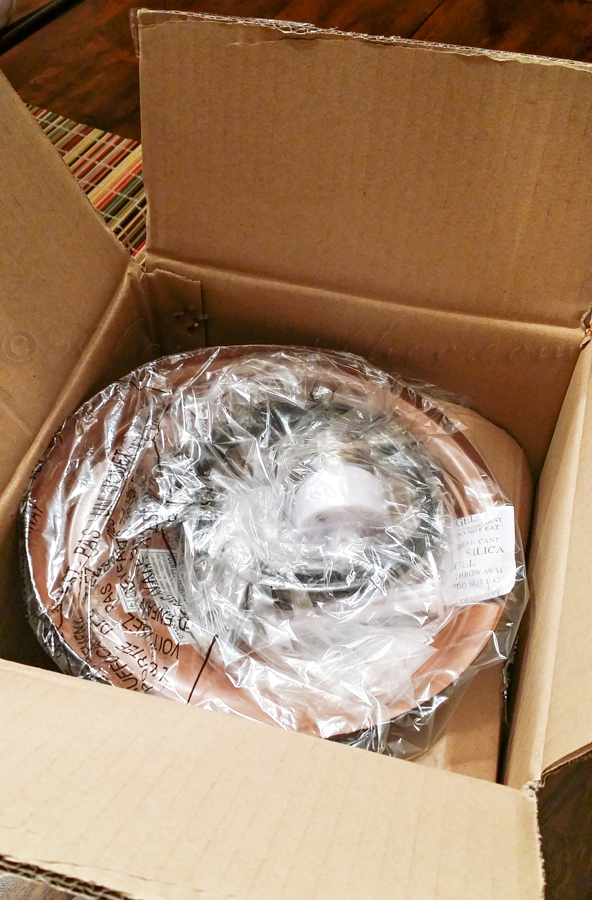 We decided to just give in & spend a little more & buy the handy "screw in a light bulb easy" kit instead.
About 10 days later we got home from the gym in the evening & there they were waiting for us on the front porch.
We couldn't even wait until after we made dinner. We opened the box & got started.
We chose ones similar to these Bronze Pendant, CONVERSION KIT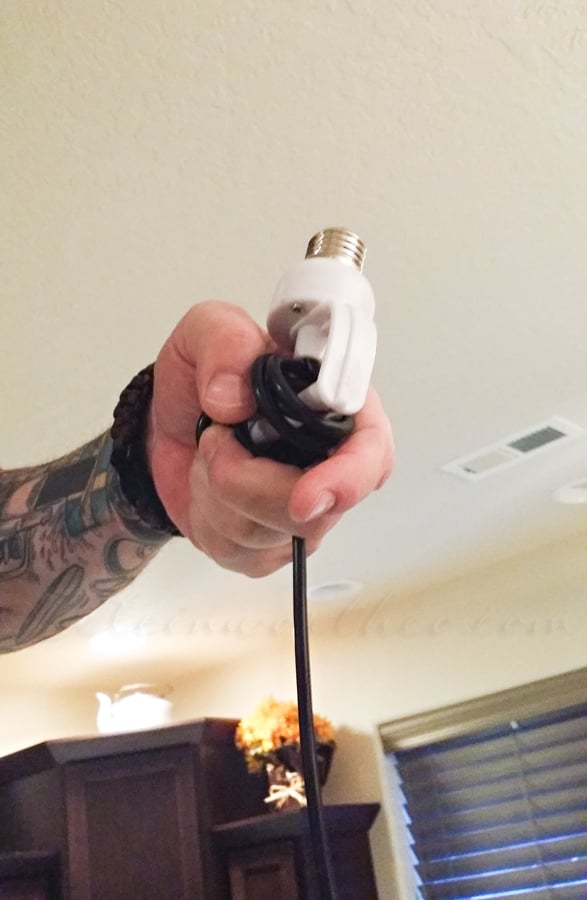 The process was so quick. Just remove from packaging & determine how far down you want the pendant to hang. In our case we had to measure all 3 to be sure they were all exactly the same length. Then wrap the cord around the hook at the base of the socket screw.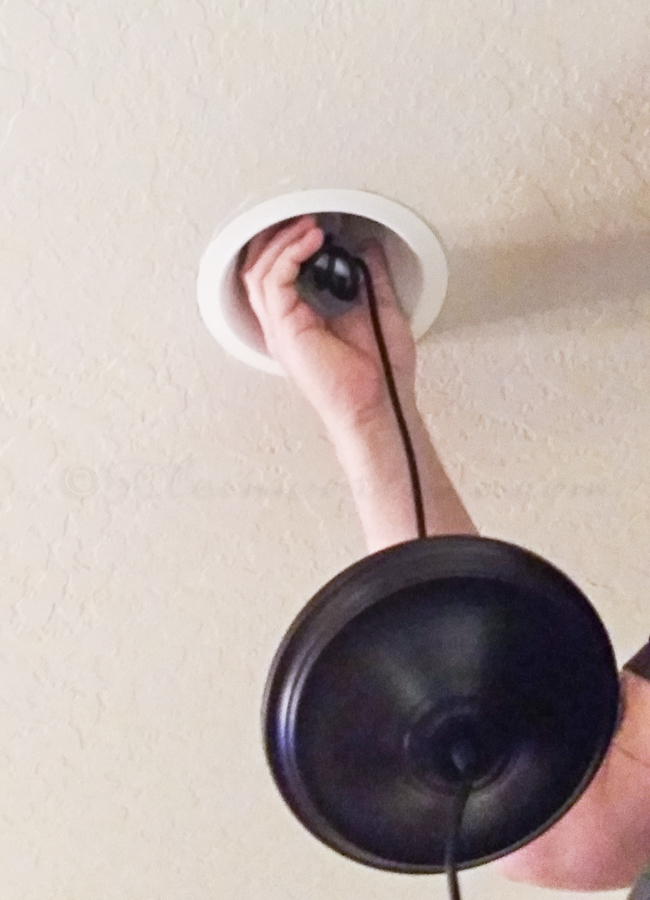 Then take out your existing light bulb & screw in the new light.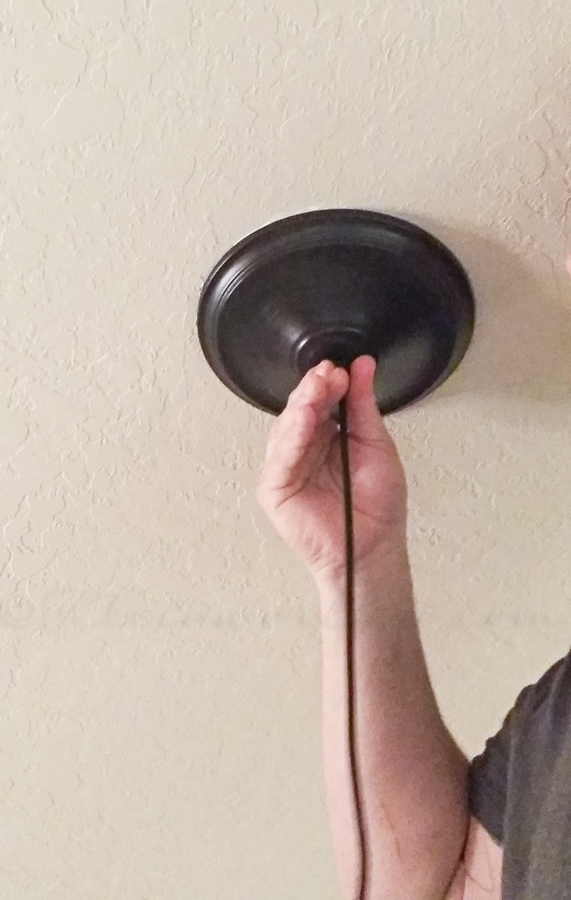 Push the mount cover carefully up the cord & flush to the ceiling. Tighten the piece that keeps it all together.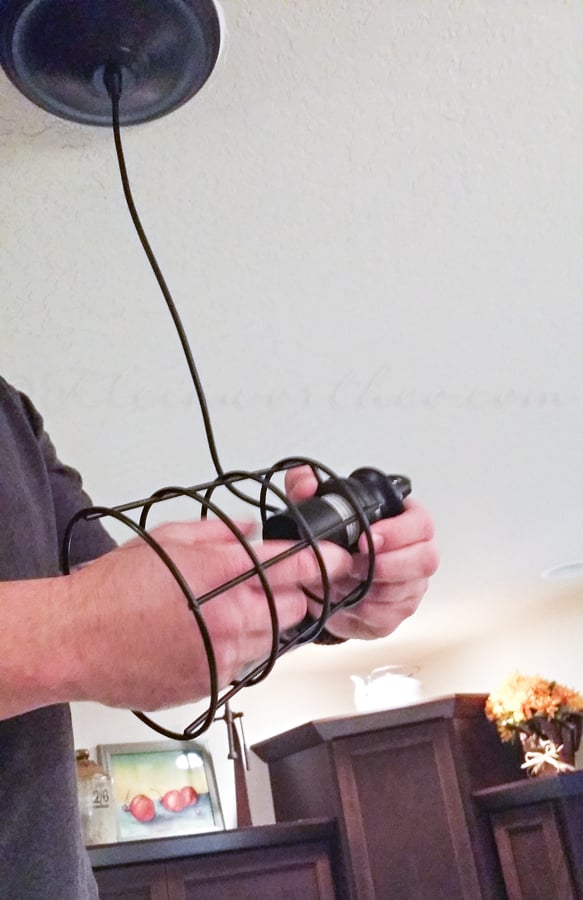 Then add your light bulb & you are done. We then repeated the process for the other two lights above the sink. That simple. We chose the cool vintage style bulbs since they show in the open cage.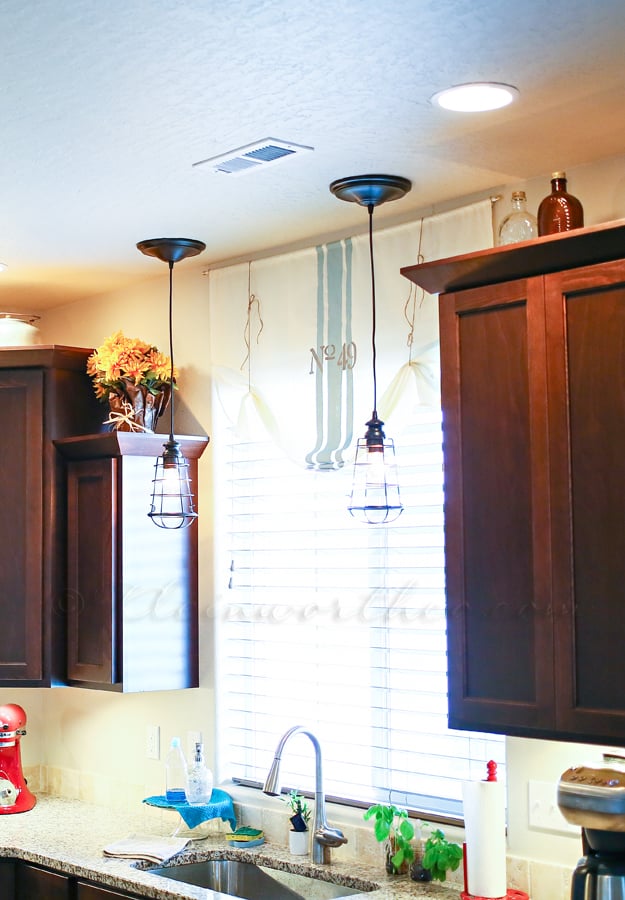 See – I told you it was so EASY! I love how it makes my new kitchen so much more personal than before.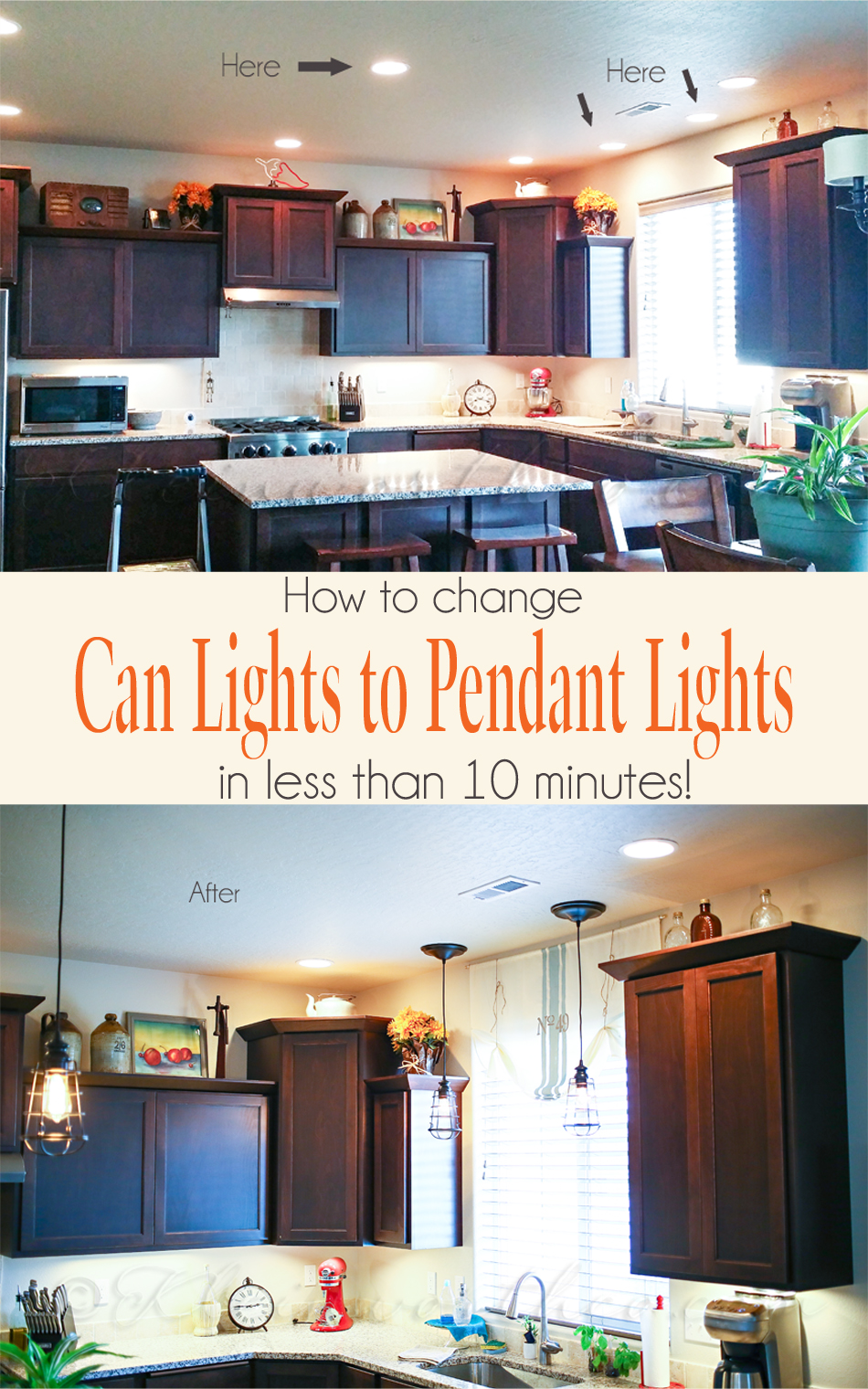 Stay tuned through 2015! We have some great projects to share with you. Some already completed that I have been just dying to share. Others I'm just itching to get working on. I have so many things I want to do to this house or create for it. The hubs & I joke that I need a whole second blog just for projects because I could easily let them take over if I were to share them all here. So I will keep them sporadic for now until I figure out a better way of sharing it all.
Want more simple home projects?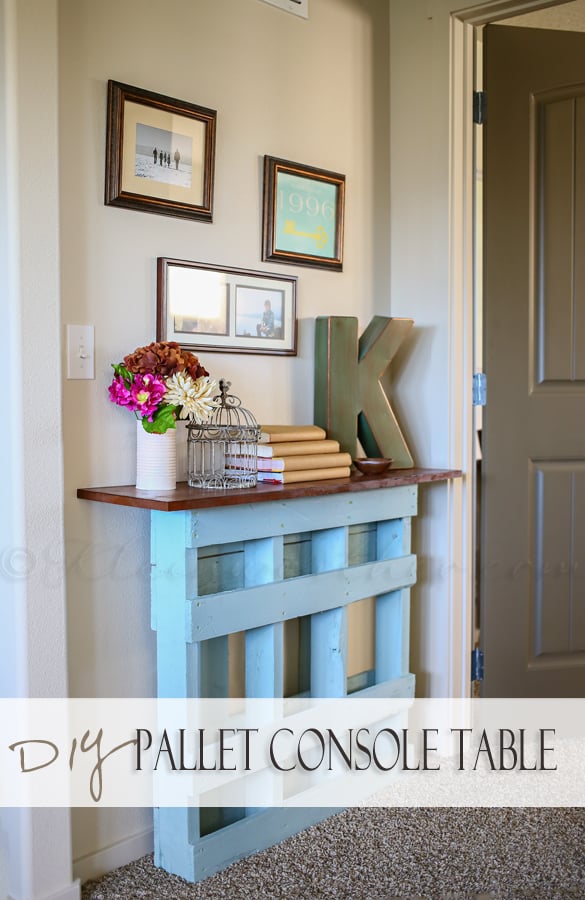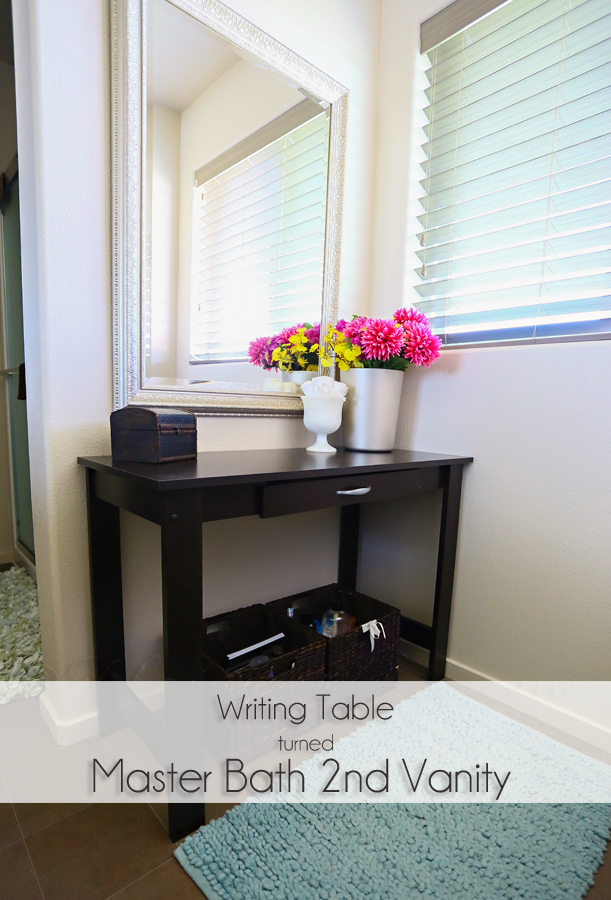 2nd Master Bath Vanity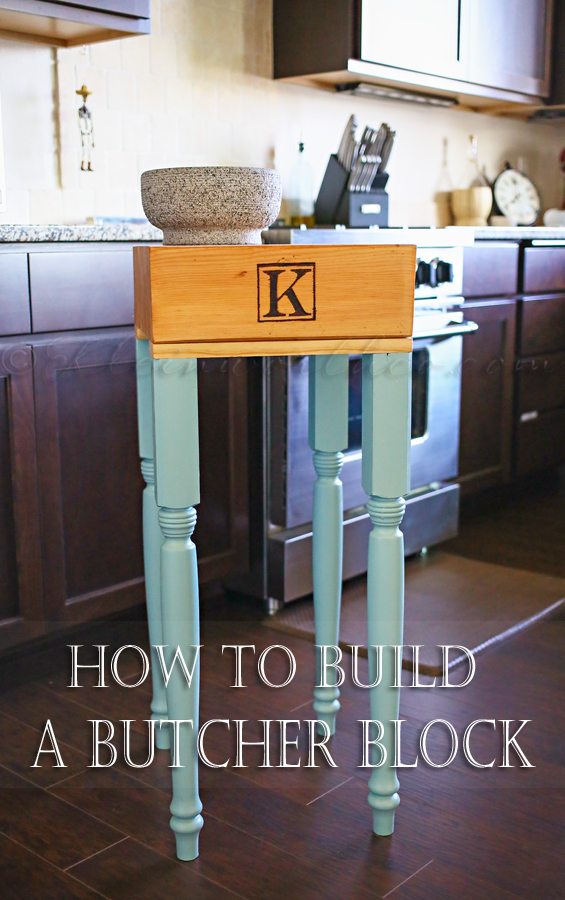 To see where I am linking today- visit HERE