Today is all about MERINGUE!!! You see – meringue was a favorite for my mom. She baked A LOT & meringue was her "go-to" thing. I originally planned on sharing her Meringue Buttercream frosting. But then I decided to make her favorite cookie – meringues instead. But that's not all! Since one of our favorite things to do while baking together was lick the bowl while we waited for cakes to bake – I decided to make these little gems cake batter flavored. She would have loved these Cake Batter Meringues.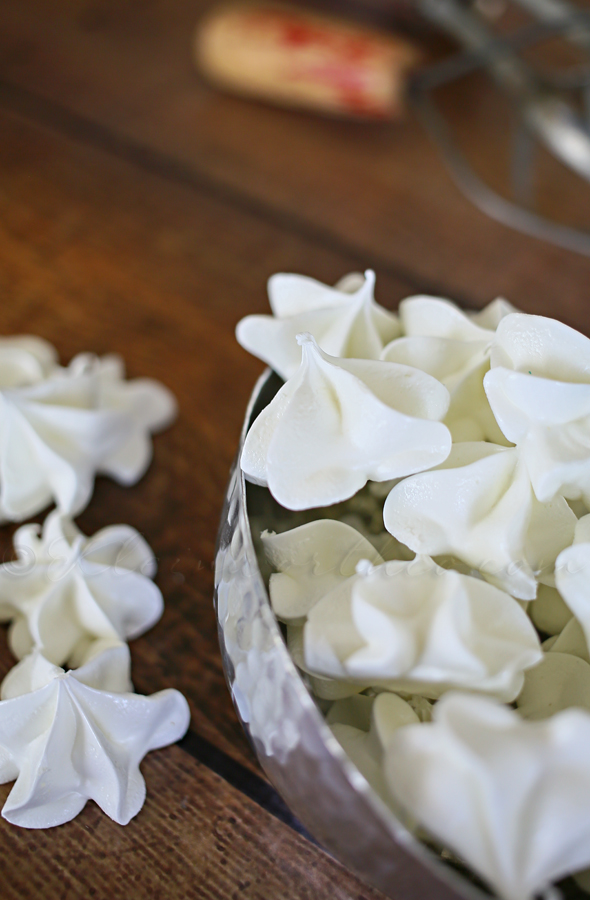 These are definitely a tribute to my wonderful mom. It was however rough for me while making them. I can touch just about anything of hers – except her baking stuff. Baking was so much a part of who she was & so many of my memories are of us together in the kitchen. It's really hard to even touch her tools without breaking down. But in honor of her – I did it & she would love these.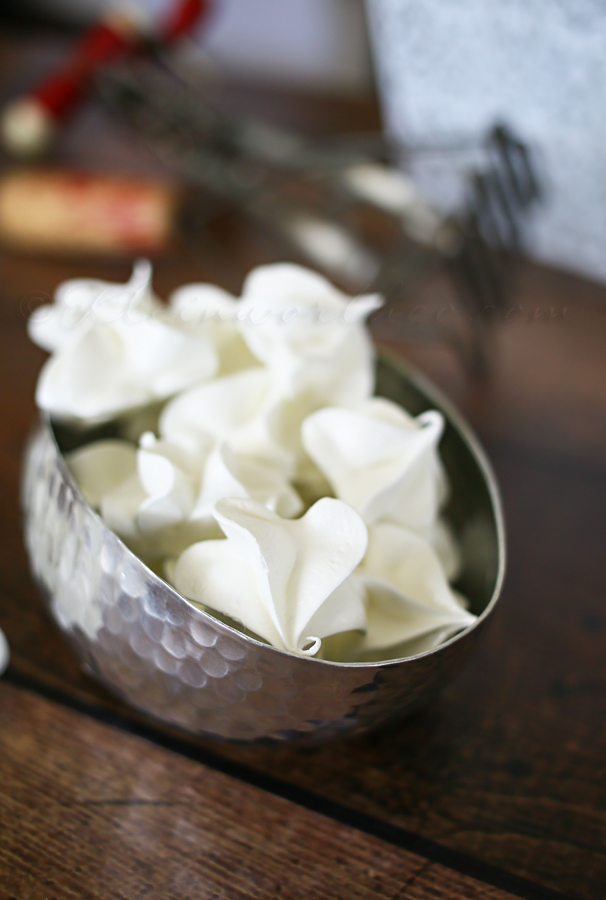 Light & airy – with a subtle hint of cake batter flavor. YUM!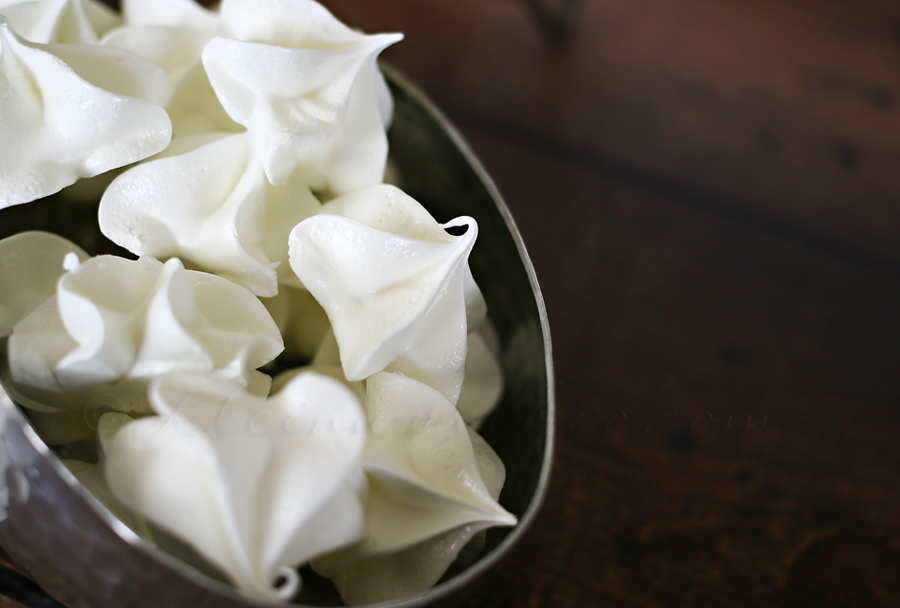 This made several dozen cookies. They are about 1-1.5 inches in diameter & they filled my 3/4 sheet. I probably should have used my full sheet for these – but I was already committed once I figured that out. 🙂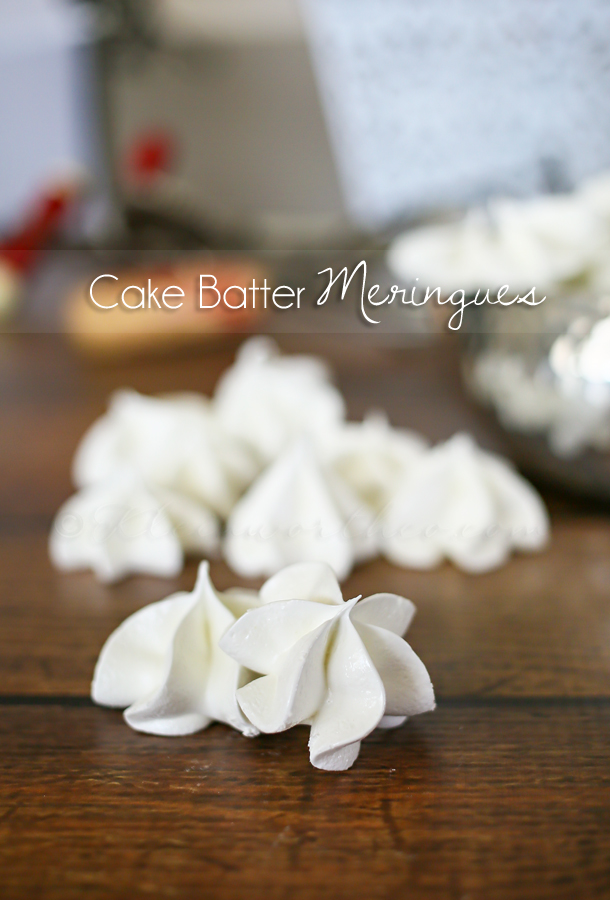 Cake Batter Meringues
Ingredients
4 egg whites
1 cup granulated sugar
pinch of cream of tarter
1 tsp Cake Batter Flavoring
Food Coloring Optional
Instructions
Preheat oven to 175 degrees for conventional/ 150 for convection

Line a 3/4 size sheet pan or several smaller baking sheets with parchment & set aside

Place sugar & egg whites in medium bowl over the top of a pot of simmering water. Do not allow bottom of bowl touch the water.

Constantly whisk until the sugar has dissolved.

Transfer to mixer bowl

Using whisk attachment - beat on low & add in Cake Batter Flavoring

Gradually increase speed & continue to beat until stiff peaks have formed & meringue is glossy in appearance.

Transfer to pastry bag fitted with a large star tip.

Pipe meringues onto parchment about 1 inch apart.

Bake in preheated oven for 90 minutes. Then turn off oven & allow cookies to cool in oven with the door slightly open.

Once completely cooled - transfer to airtight container away from heat & moisture.

Can also be stored in the freezer.
Want more great cookies?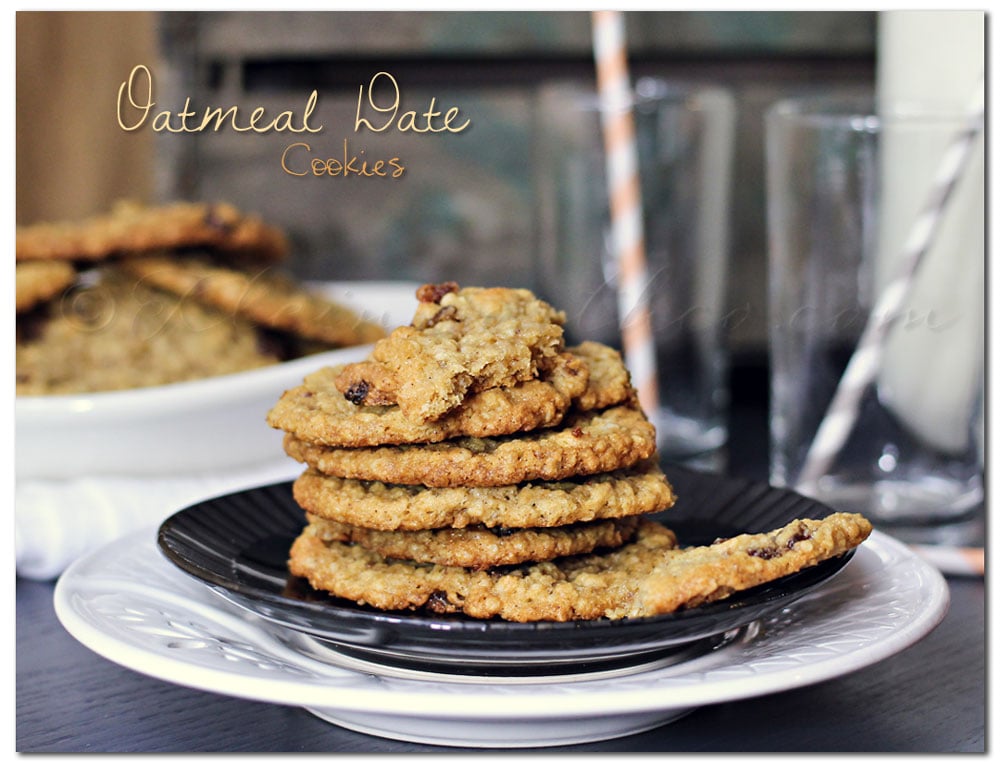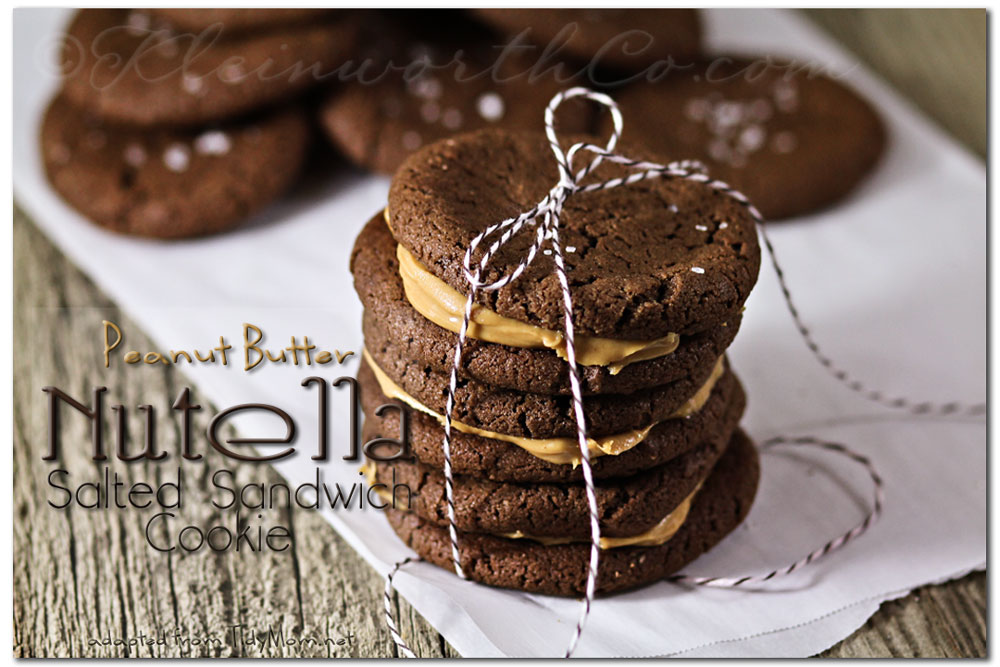 Peanut Butter Nutella Salted Sandwich Cookies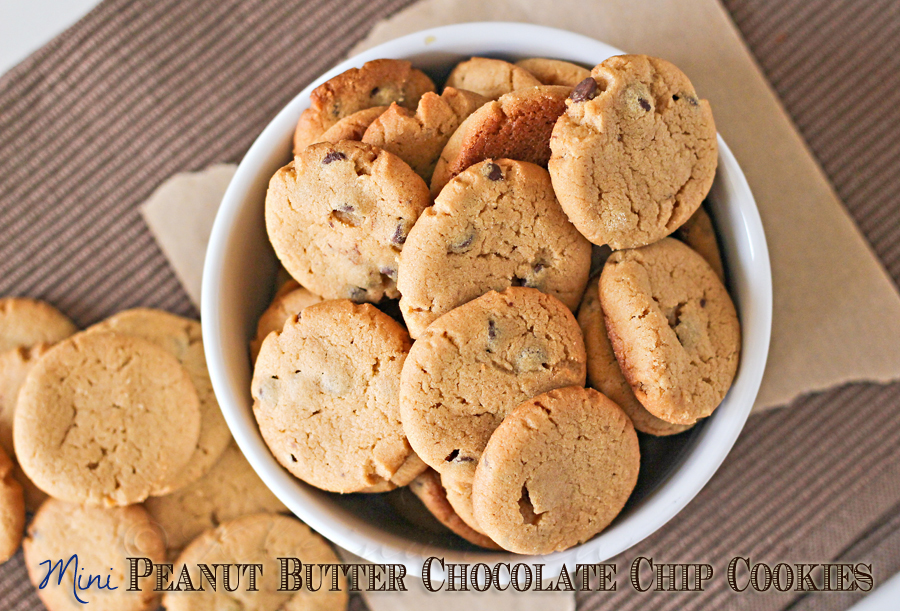 Mini Peanut Butter Chocolate Chip Cookies
To see where I am linking today- visit HERE
[include id="1″ title="Footer Ad"]