Thank you GoDaddy for sponsoring this post. Get started building your own website with GoCentral today!
Best Products to Sell as Food Lovers for all your fans. With so many options it can be so overwhelming. Here are some thought starters to get you going.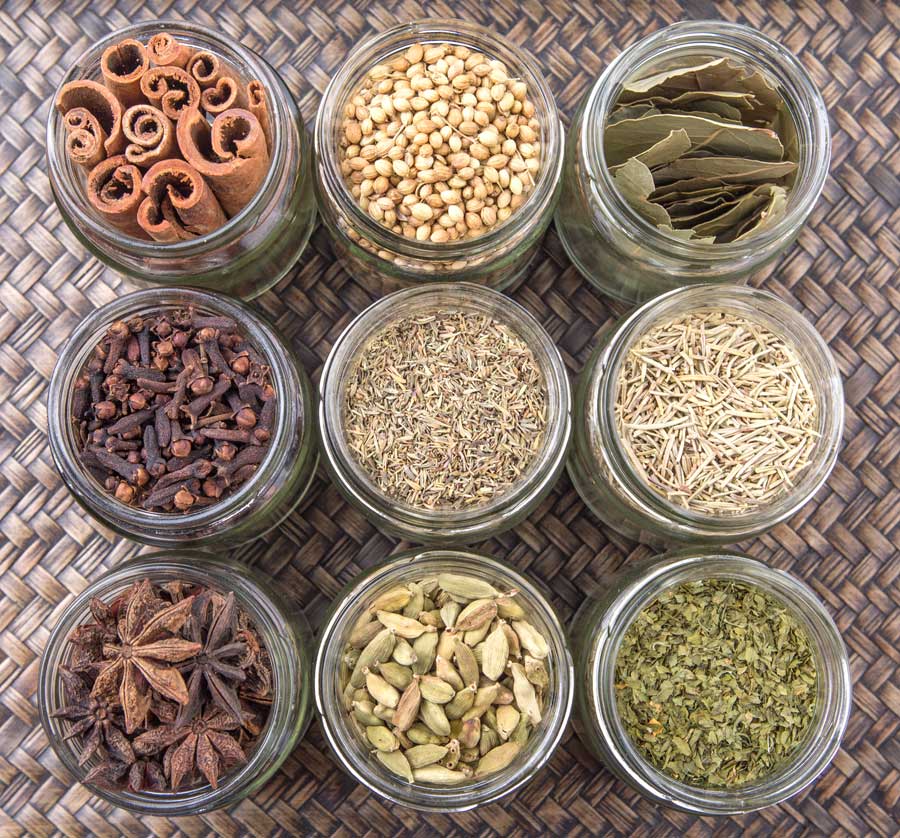 It is hard to believe that I started this little site almost 10 years ago. I spent a lot of time in the kitchen & craft room with my mom & grandmother growing up. When the kids were little, long before the internet became what it is today, I cooked & created every day. I would often take pictures of what I made & wanted a way to share those things with others. I knew there had to be someone out there that would like to create the same thing but just didn't know how. Once I learned about blogging I jumped in with both feet & never looked back. Things have grown & changed over the years & what started out as a way to share creativity has evolved into a full-time job giving others the knowledge they need to create the life they dream of. There are many ways beyond the blog itself that bloggers can leverage to create extra revenue sources. I thought I would share today the Best Products to Sell as Food Lovers to help you think outside the blog.
Products Created by Food Bloggers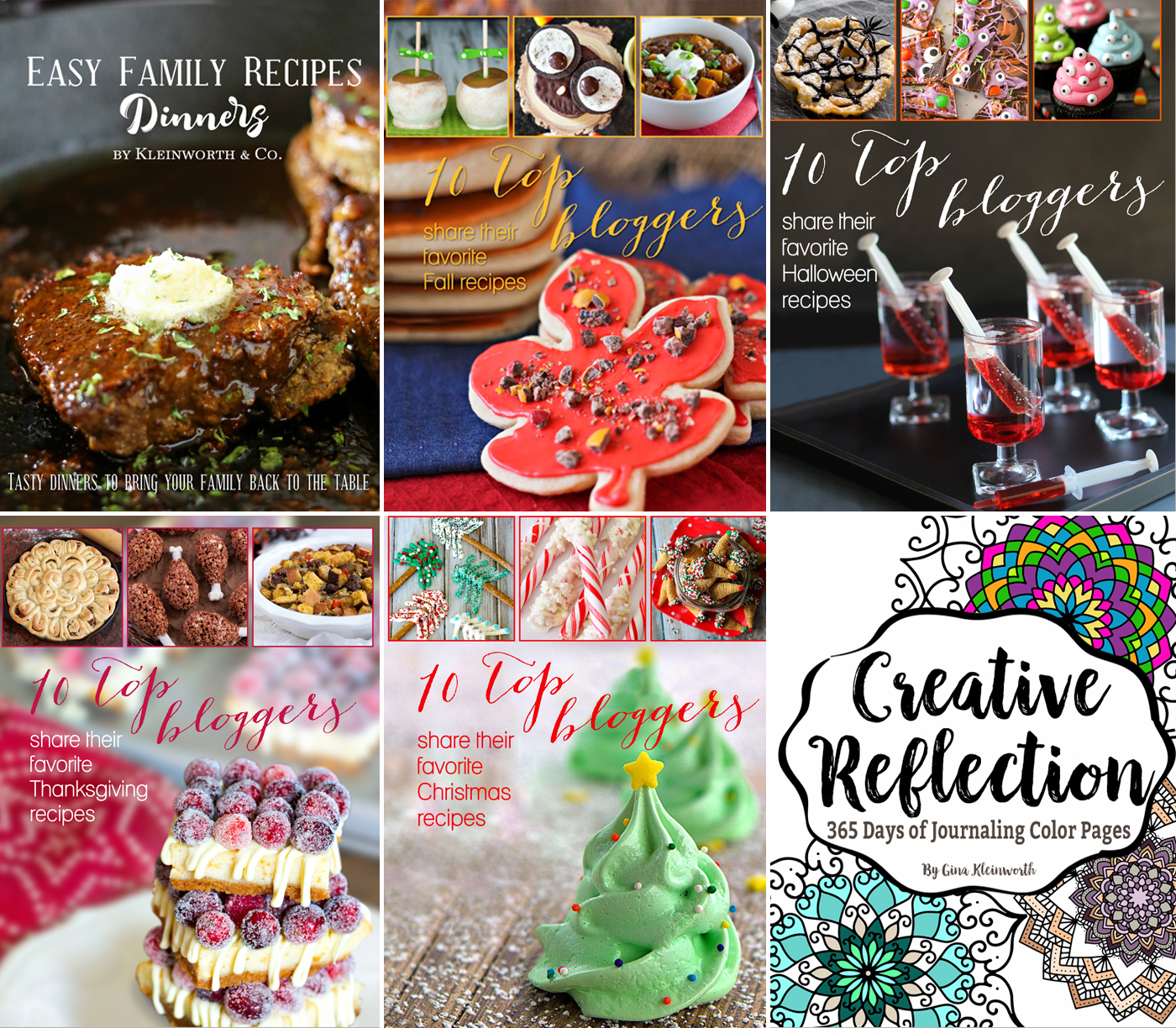 I have branched outside of traditional blogging by creating my own ebooks. These are the ones I have available now. I have really enjoyed the process of creating my own products & stretching my creativity even more. Here are some of the thing you can create that everyone is wanting right now.
Free Printables
e-Books
Meal Plan Subscriptions
Stock Photography
Branded Products
Video Courses
Coaching Programs
Home Study Courses
Best Products to Sell as Food Lovers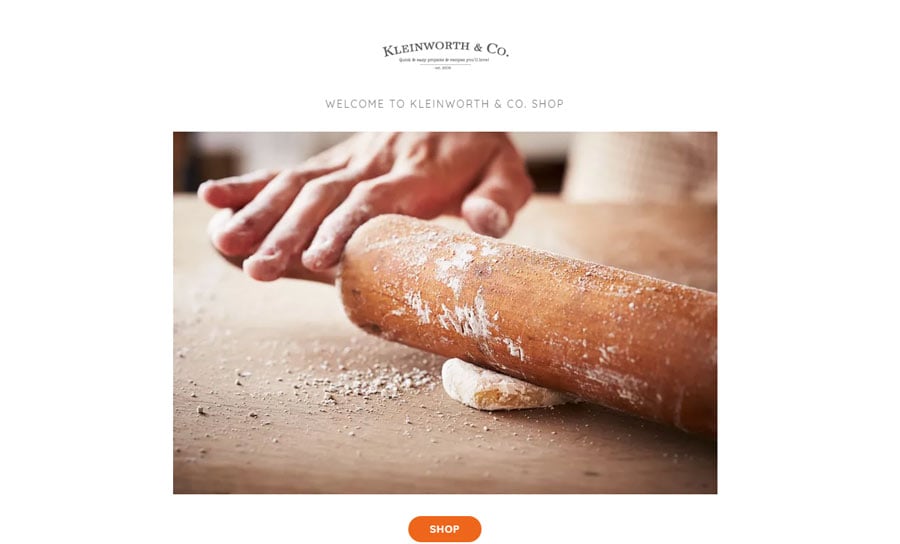 Obviously some of these things could really push the limits of a traditional blog. There comes a point when doing e-commerce that the blog is no longer adequate to handle all the needs of a full-fledged site. You need to branch out & think beyond the blog. This is where GoDaddy GoCentral comes along & saves the day. It really makes building a website for selling your cooking-related products & services quick & easy. GoDaddy GoCentral is the perfect solution for any food lover who wants to turn their passion or business idea into a reality.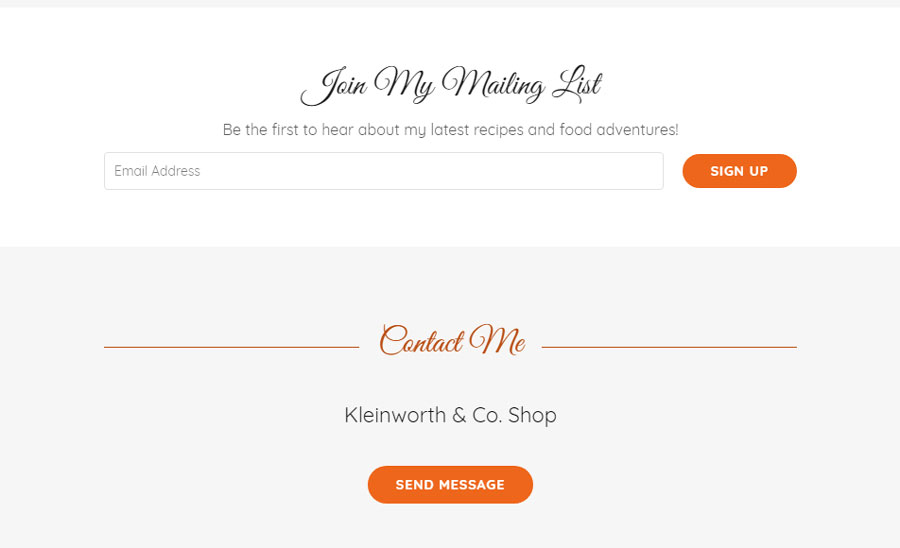 It was as simple as scrolling through each section of the site builder & choosing from the theme options available. You can preview each area & fine tune it based on your needs. I was able to create a new website that will eventually host all my future products & it came together in just about 10 minutes. What a great way to get started, without the need for a graphic designer or site developer. It's like a one-stop shop when you can buy your domain & set up your site almost effortlessly all in one place. Build a great restaurant or another food-related website in under an hour from any device, no technical experience required.
If you want to create products or want to expand beyond your blog- check out GoDaddy GoCentral!
I was selected for this opportunity as a member of CLEVER and the content and opinions expressed here are all my own.