This is a sponsored post, but all opinions are my own.
Being organized gives you a better chance of being successful in school. These Back to School Desk Organization tips will get you off to a great start.
We all want to help our kids be successful in school. Clean, cohesive & tidy spaces equal a clear head without distractions, which really helps when it comes time to study. Check out these tips for Back to School Desk Organization to help kick off your school year right.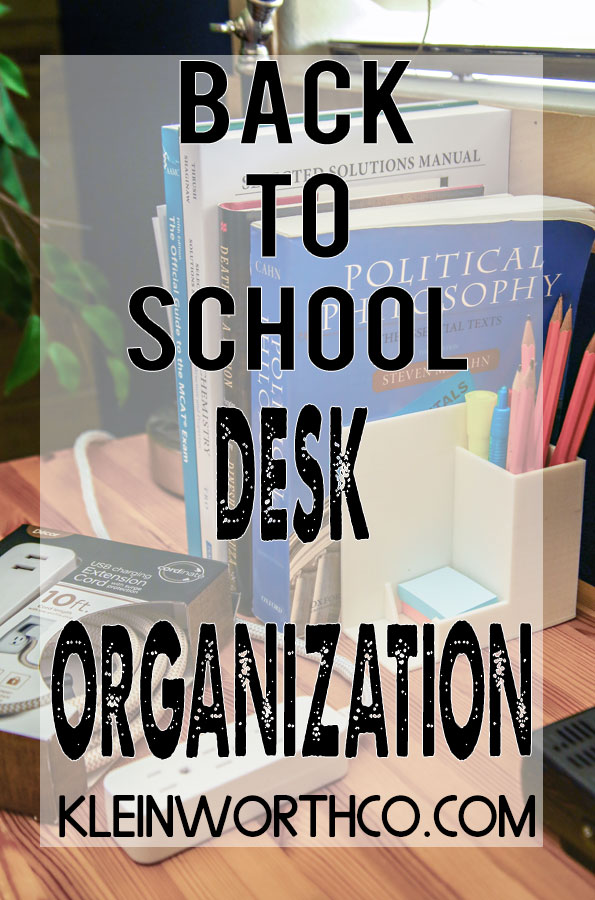 My son is in his second year of pre-med. This means he hits the books hard each & every day. Having homeschooled all of the kids for the last 13 years, we know the value in making the work environment work with you, not against you.
Back to School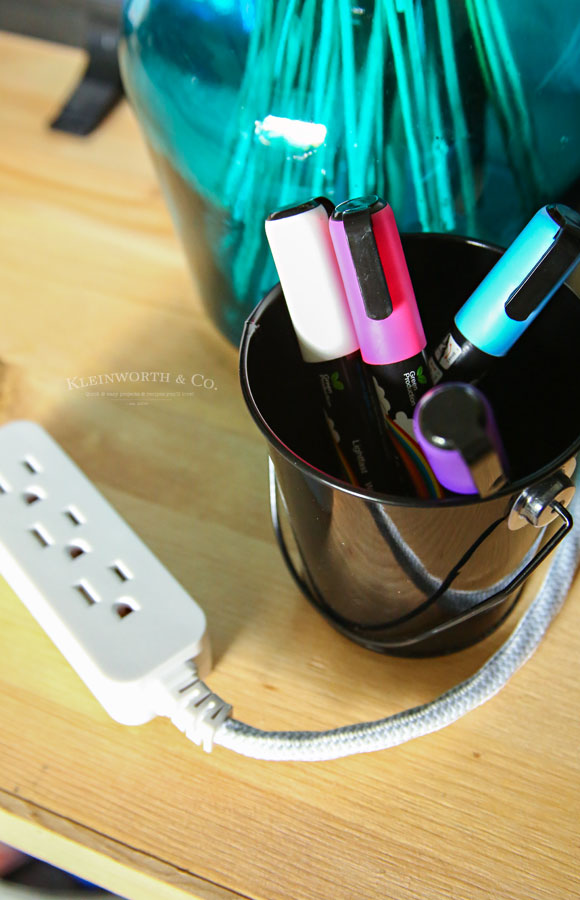 Honestly, if you had to sit at a desk for 8-12 hours a day to get through your coursework, wouldn't you want that space to be attractive & free of things that make you feel anxious? I know I do. I'm sharing our tips on how we keep our workspaces organized & aesthetically pleasing throughout the school year.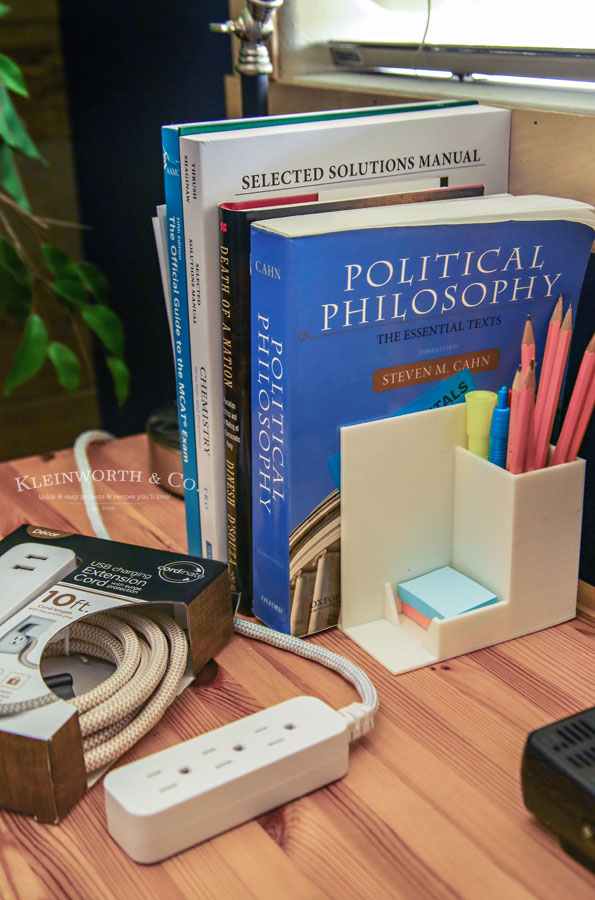 Here are some commonly asked questions
HOW DO YOU KEEP THE PAPER CLUTTER ORGANIZED?
Taking care of things as they come across the desk is essential. When mail comes in, you can almost always at least sort it through & file things in their proper place within 1-2 minutes. This can mean filing it in a "to-do" bin, but at least it is tidily put away until you are ready to tackle it.
The rest can be organized in boxes & tidy file holders for those that need visual reminders to do things. I tend to forget it if I can't see it. So sometimes I will file the papers but add reminders to a project board or push notifications in my phone so that I remember the important things. Those are far less distracting than all the paper clutter that can accumulate.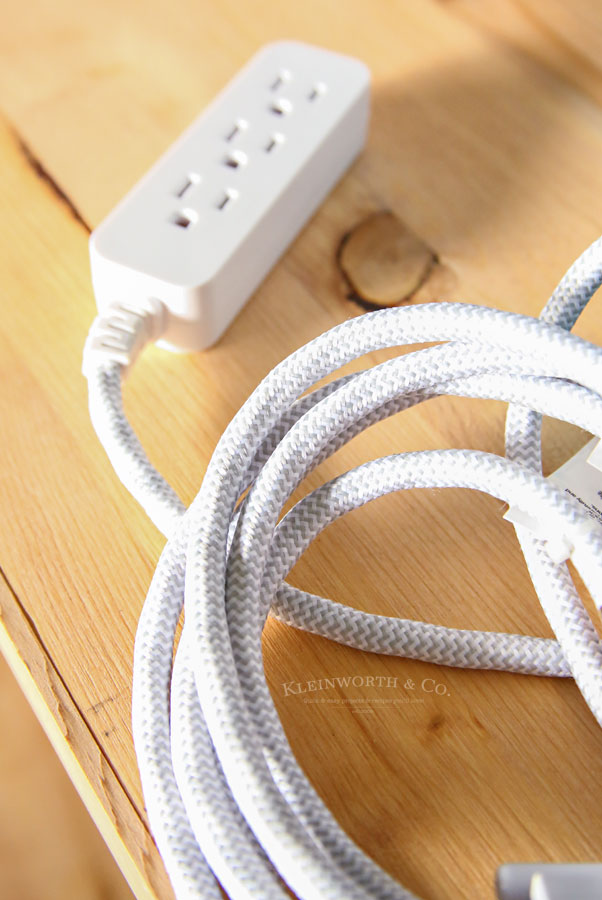 CAN WE ORGANIZE THE WIRES & CORDS?
Yes! One thing I always start with is a nice, good quality extension cord. These Cordinate Décor Extension Cords by Jasco are not only thick & sturdy but they have a fabric covering that helps you match the cord to your decor. They come in a variety of colors, so there is sure to be one that will work with whatever colors you choose.
In this day & age, there isn't anything we can do about cords. They are a permanent part of our wired & connected lives. So we may as well make them part of the decor, instead of allowing them to work against it.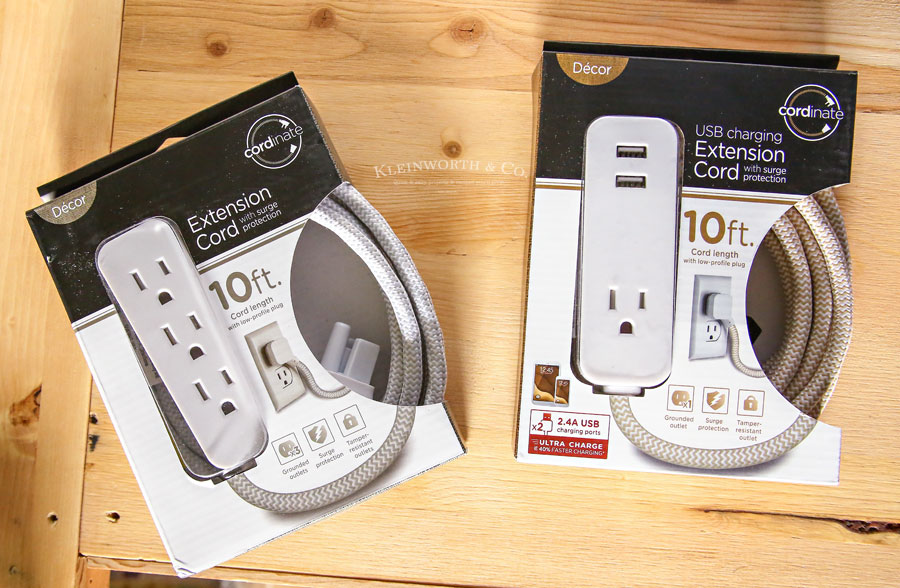 Establish the essentials for what ABSOLUTELY needs to be on your desk.
Pick a color theme & stick to it. I find that 3 colors is plenty while keeping a cohesive vibe.
Use organizers, paper boxes, drawers & bins each with their own purpose.
Coordinate all additional accessories – like your extension cords, art work, etc.
Back to School Desk Organization
Must need desk items for Back to School Organization…
Laptop
Notebooks
Book Ends
File Sorter
Pen/Pencil Cup Holder
Memo Board
Chargers
Cordinate Décor Extension Cords by Jasco to stay connected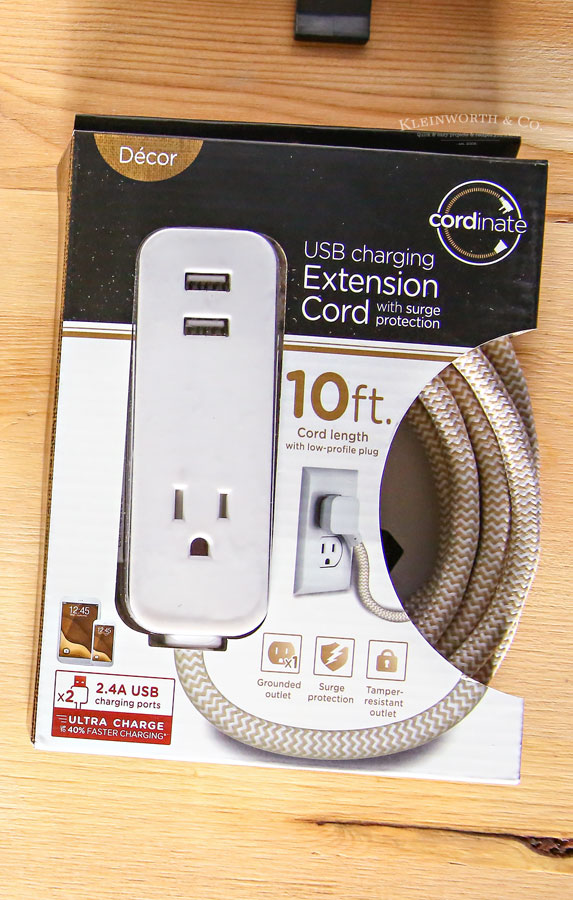 These tips will help keep your workspace ready for school. They have been a huge part of how we maintain good study habits & success throughout the year.
DESK ORGANIZING IDEAS