Do you like to give food related gifts this time of year? How about having something really nice to bring to gatherings for a hostess gift? I like food related gifts because they are so personal. But sometimes it's hard to decide on what to give – so I find it best to stick with what things that are trending at the time. Bourbon is one thing that is SO HOT right now AND it makes for a FABULOUS gift. So I thought I would dedicate this whole week to bourbon recipes – starting with this Apple Pie Infused Bourbon. This infused bourbon is simple to make & will wow both your guests & gift recipients alike.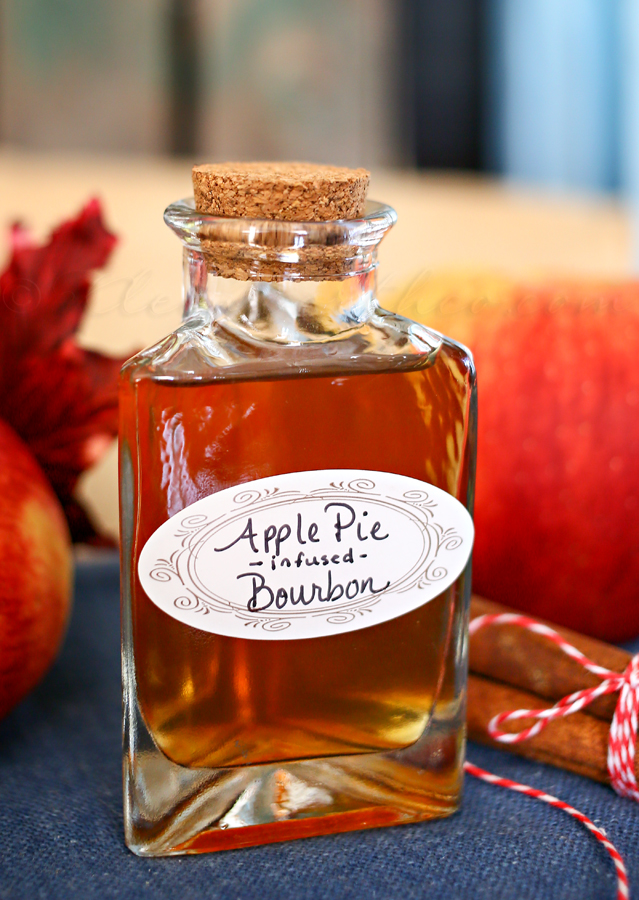 Maybe whip up a few batches & keep some on hand for yourself. One can't give all good things away!!
If you love the flavors of apple pie – especially this time of year – this is the bourbon twist for you.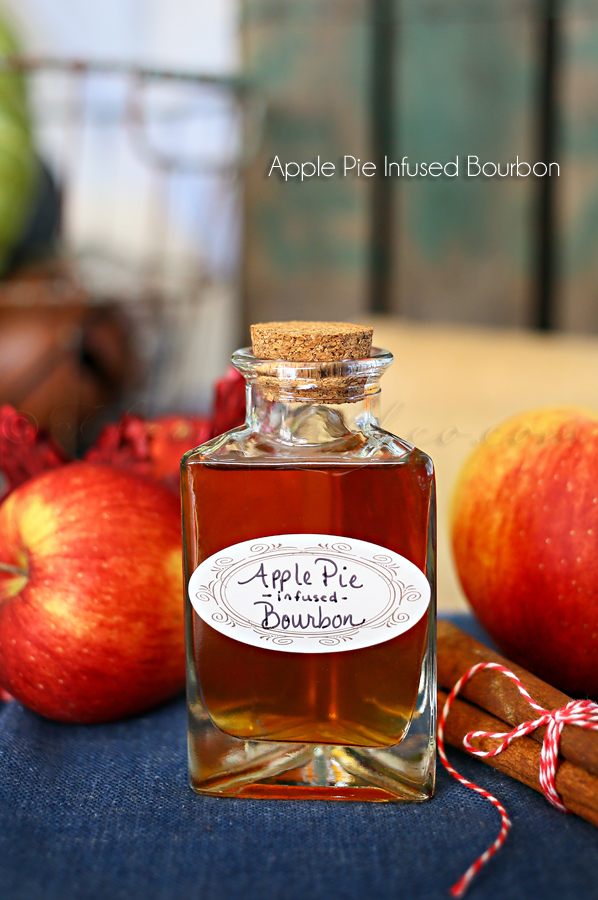 Apple Pie Infused Bourbon
Ingredients
1 apple chopped
2 cinnamon sticks
1/4 teaspoon ground nutmeg
1 tsp cinnamon
1/2 750-milliliter bottle bourbon
1/4 cup Lemon Simple Syrup
Instructions
Place all ingredients in a canning jar

Let flavors blend in refrigerator for 4-6 days.

Shake to distribute flavors each day

Pour bourbon mixture through cheesecloth into another jar, discarding solids

Cover and store in refrigerator up to 2 months.
Want more fall beverage ideas?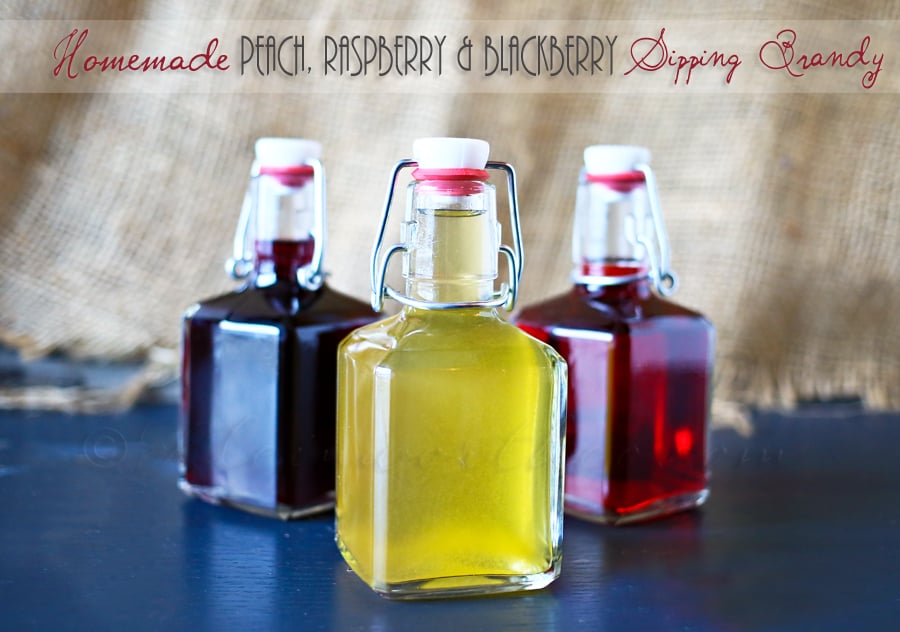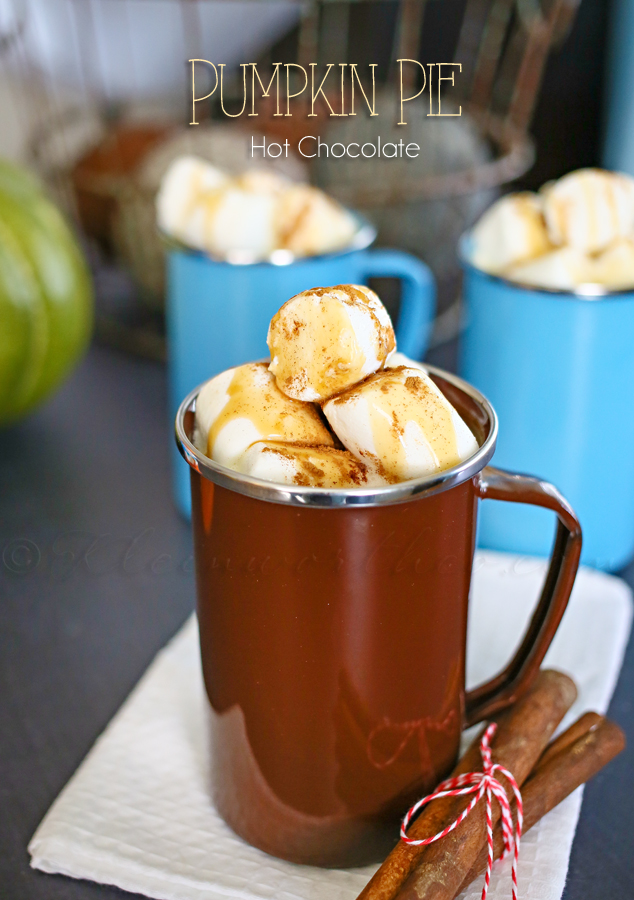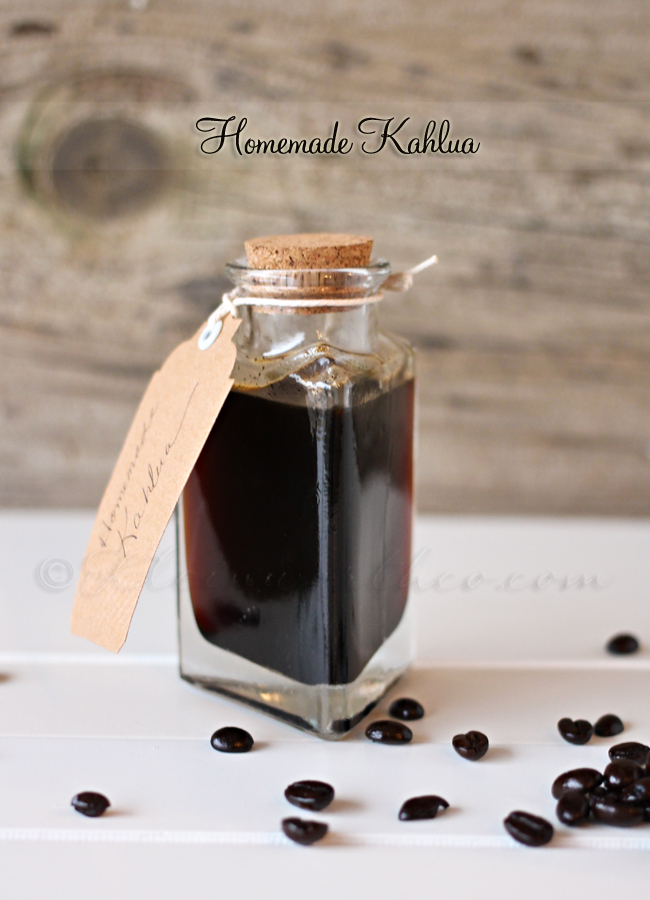 To see where I am linking today- visit HERE