Decorating for the holidays is so much fun. This Annalee Christmas Home Tour shares the joy & whimsy of using these adorable dolls at Christmas time.
Annalee Christmas Home Tour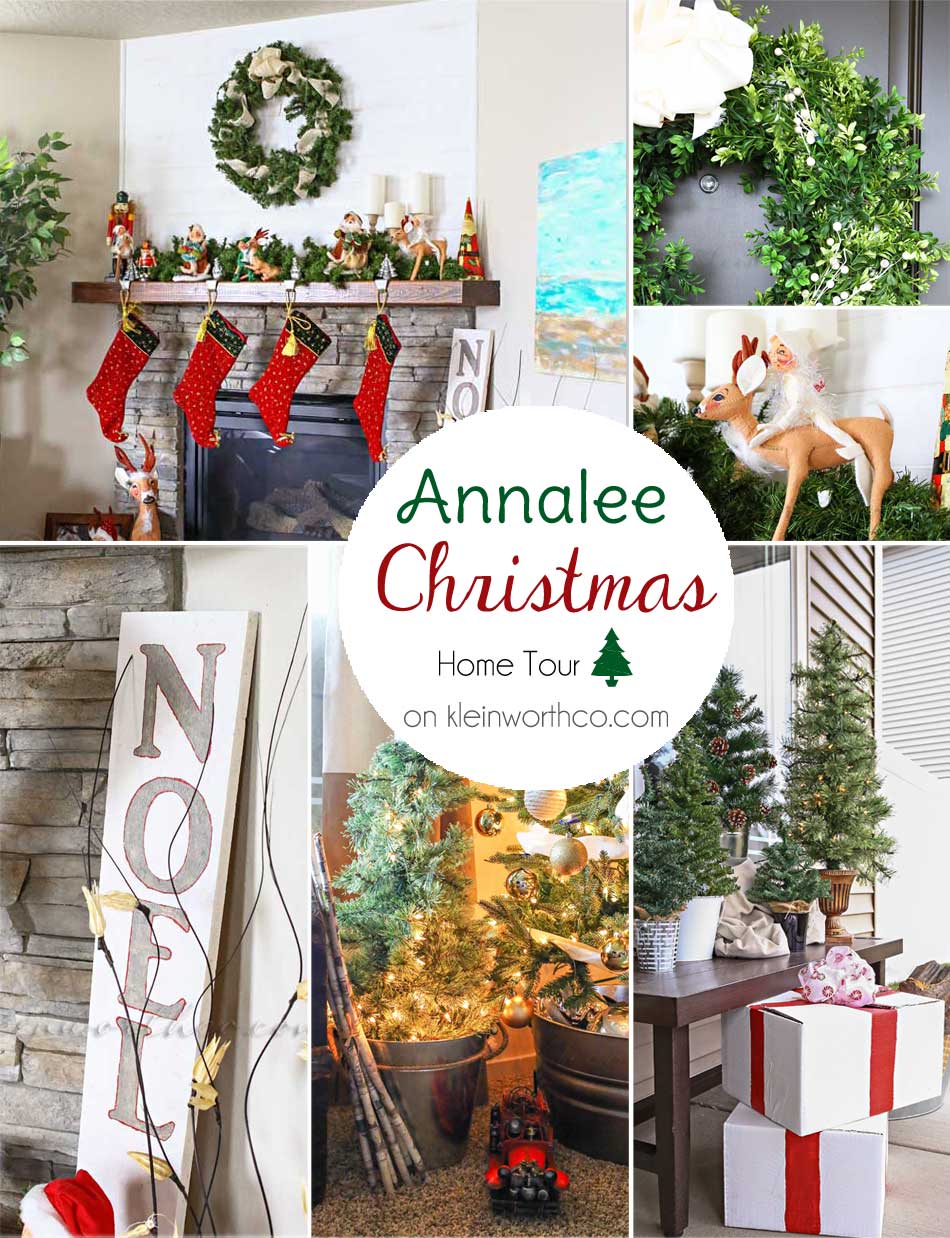 Let me start by saying that I wasn't always one that decorated with Annalee Dolls. My mom was super in love with them for all seasons but I have always stuck with a simple, traditional style for all my decorating. But now that she's passed my step-dad sent me a few totes of all the dolls she collected through the years. Her home was FILLED with them especially during the Christmas season. I didn't really look at them all until I unpacked them to use in decorating this year. With each & every one I opened I found so much joy & saw what she loved about each one. I knew exactly why it was the one she had to bring home on whatever shopping trip she was on. There were so many that the house quickly filled with them. The room we usually contain all the holiday decorations in was overflowing. I found myself using them in the kitchen, powder room, family room & entryway too. Soon Christmas had exploded on the entire first floor of the house. Normally I try to keep that from happening, but this year it was welcomed. It was like having her all around & all the joy she brought to the holiday season. As I walk through the house I am reminded of how much she loved the holidays and those dolls, 🙂 and it warms my heart. So let me take you on a mini-tour of what we have done to the place. This is just a very small portion of the Annalees – it was just way too much to fit into one post to include them all.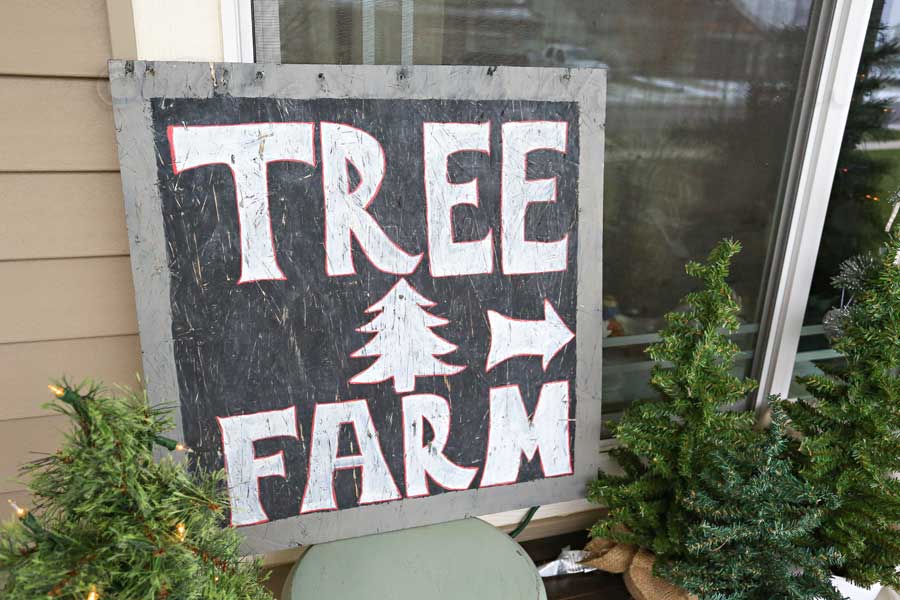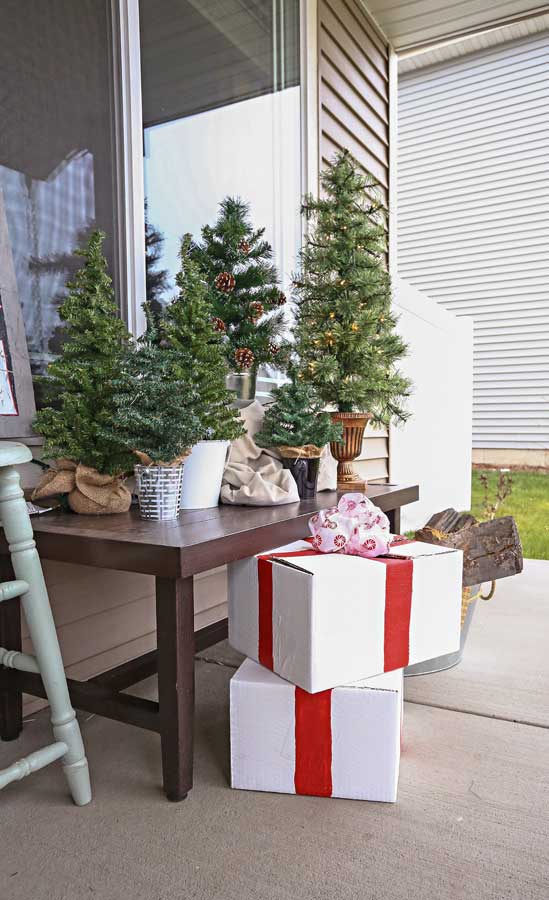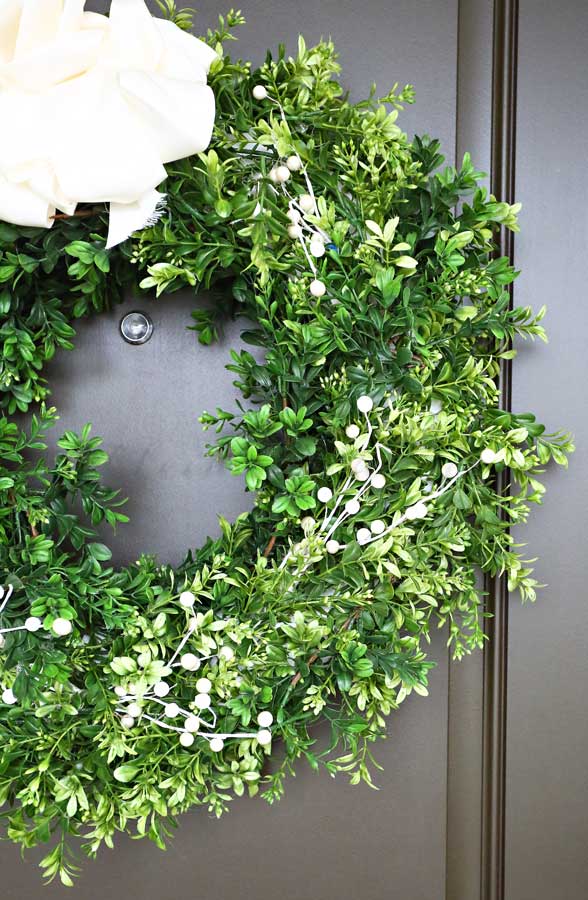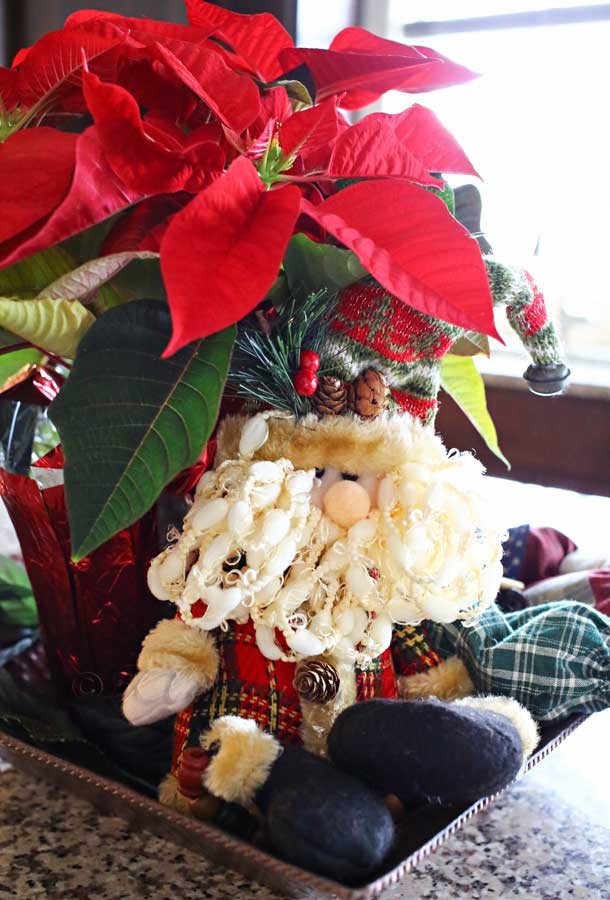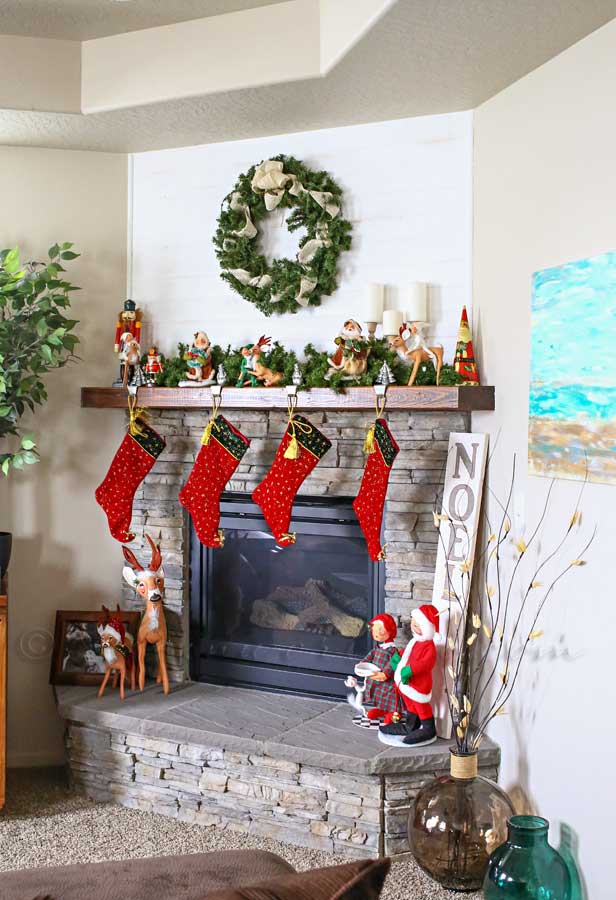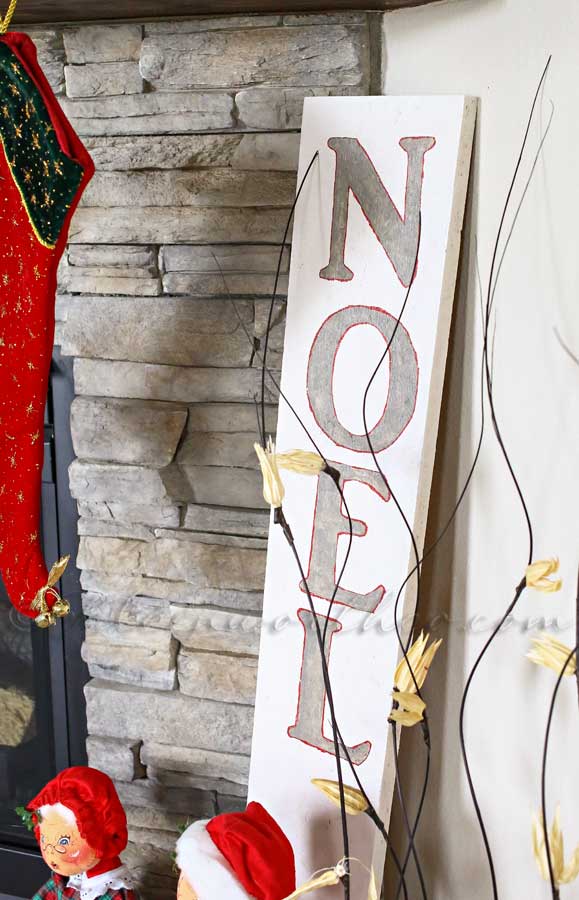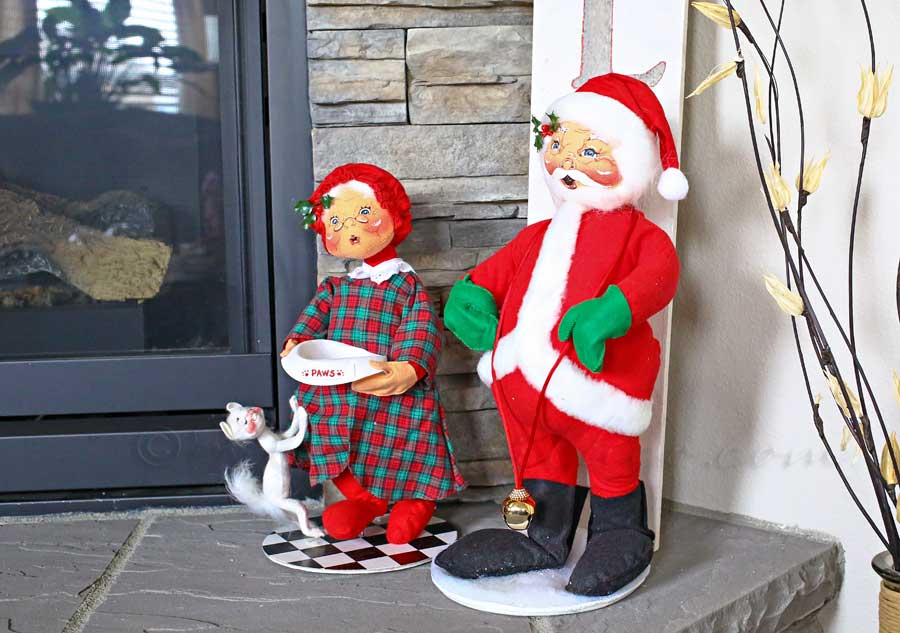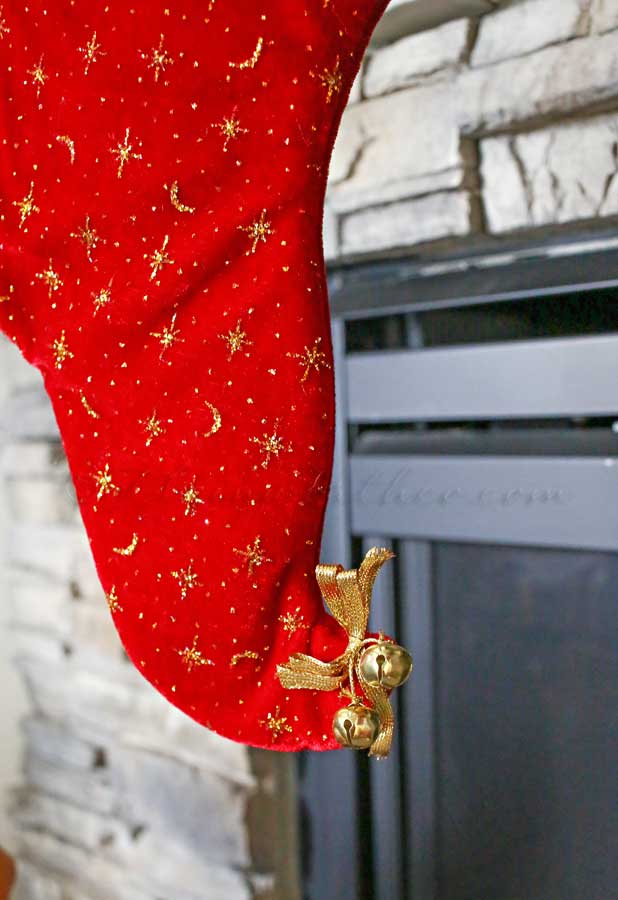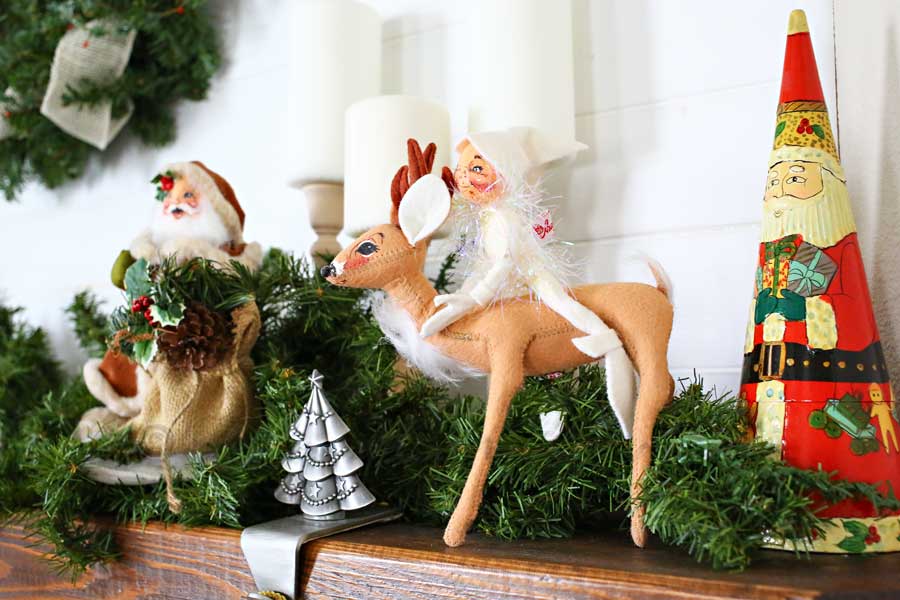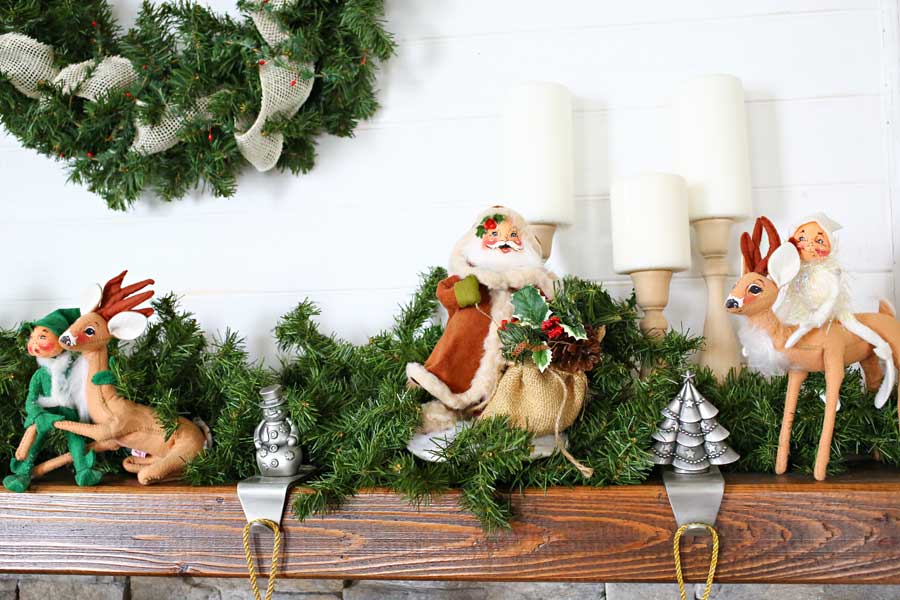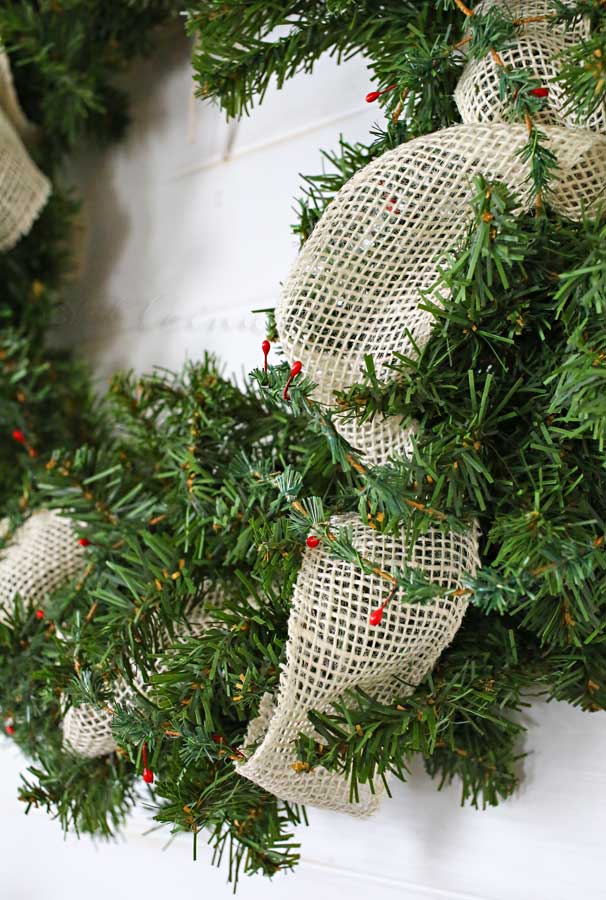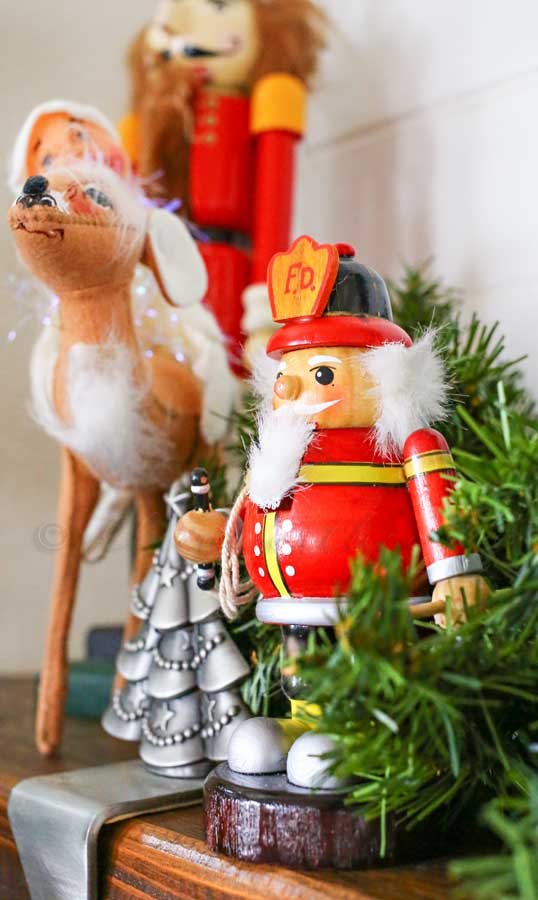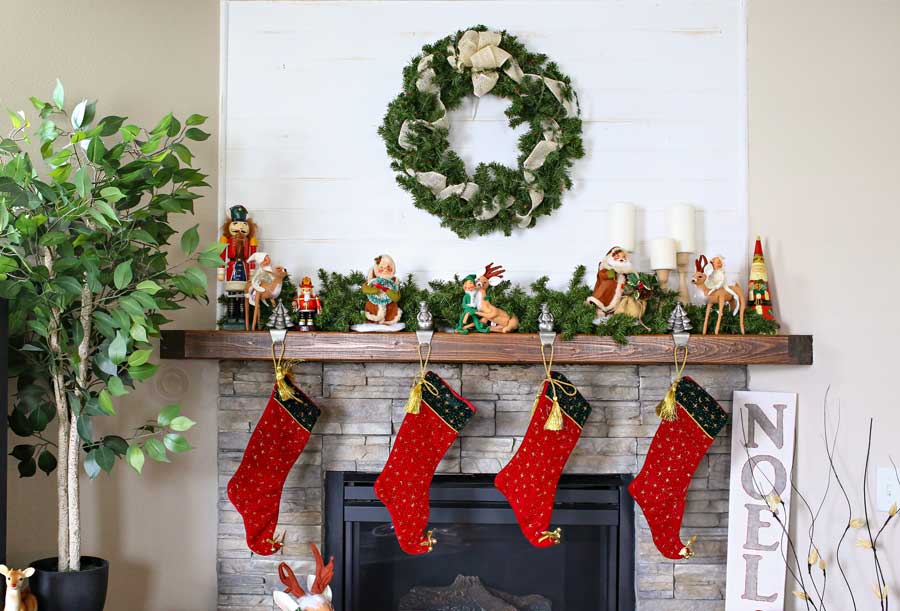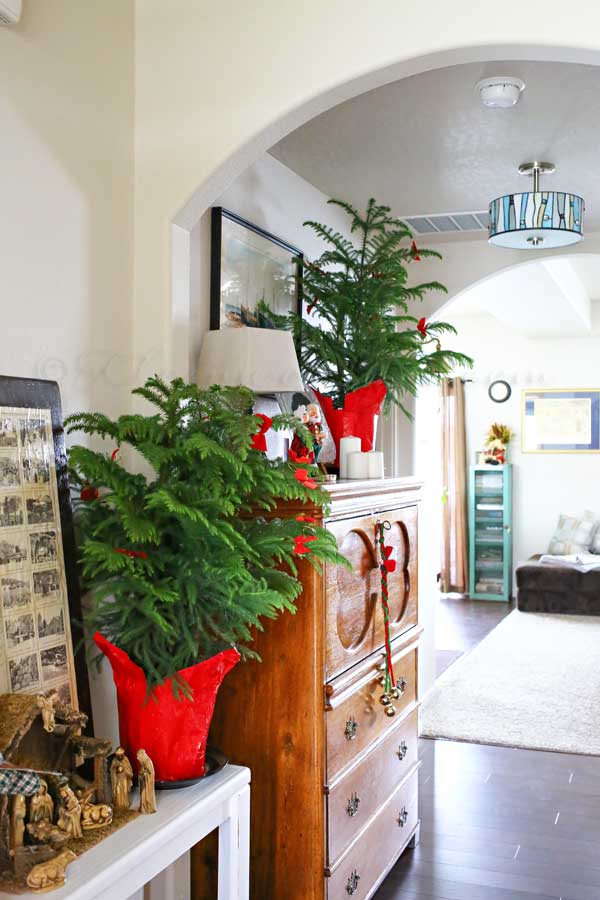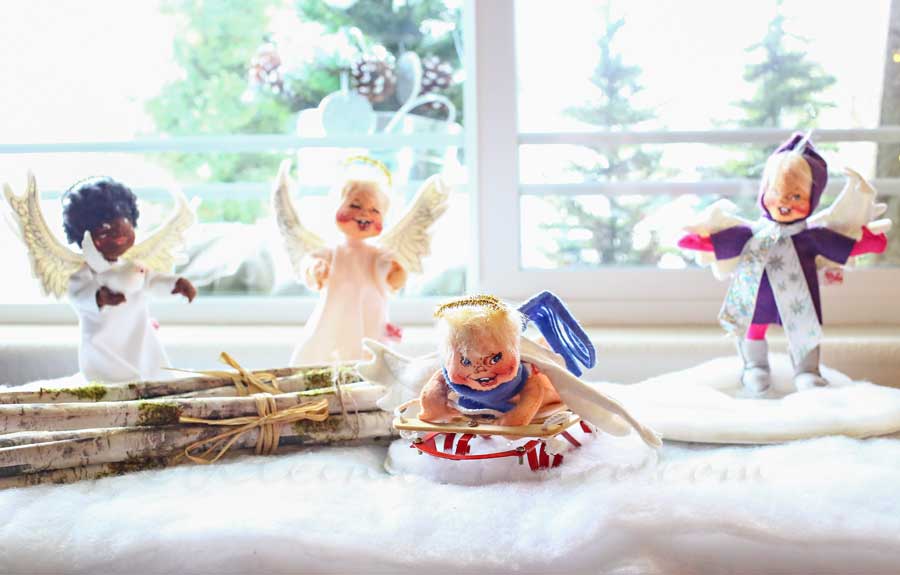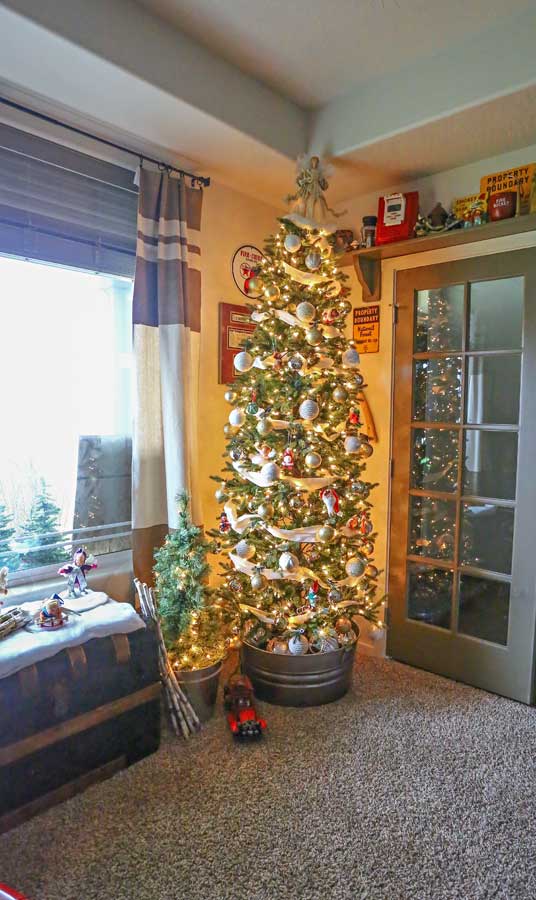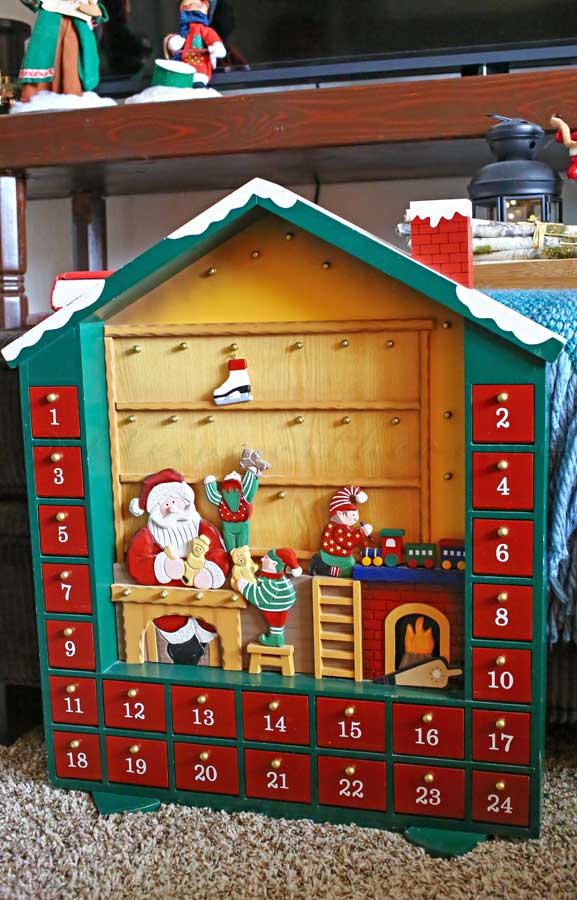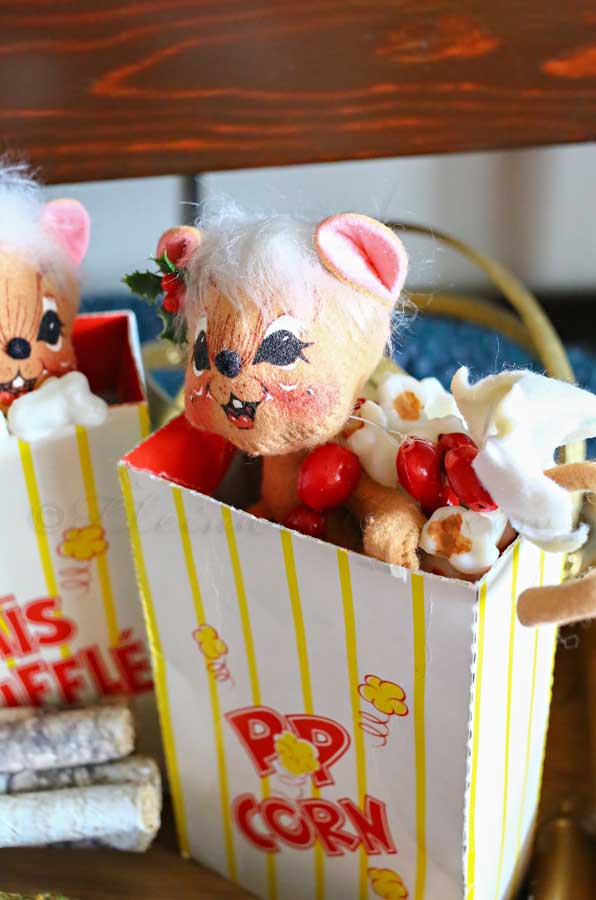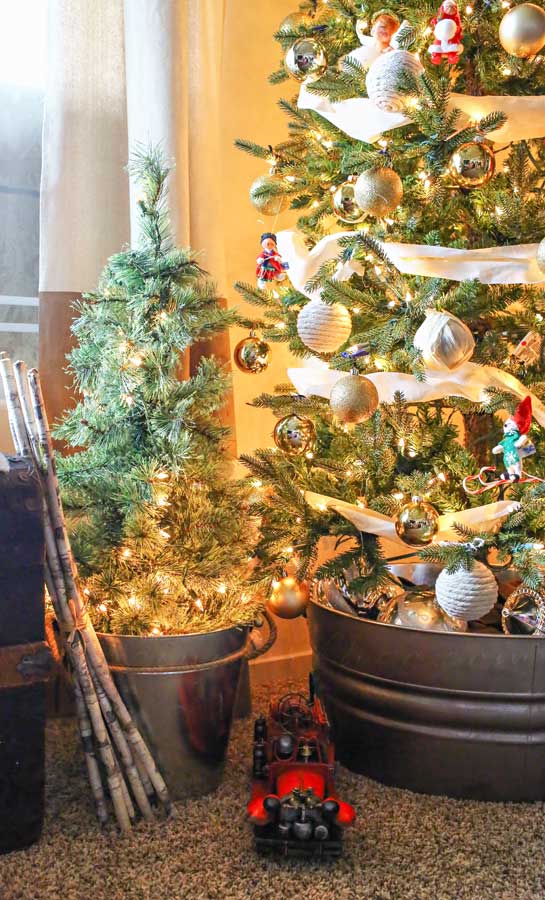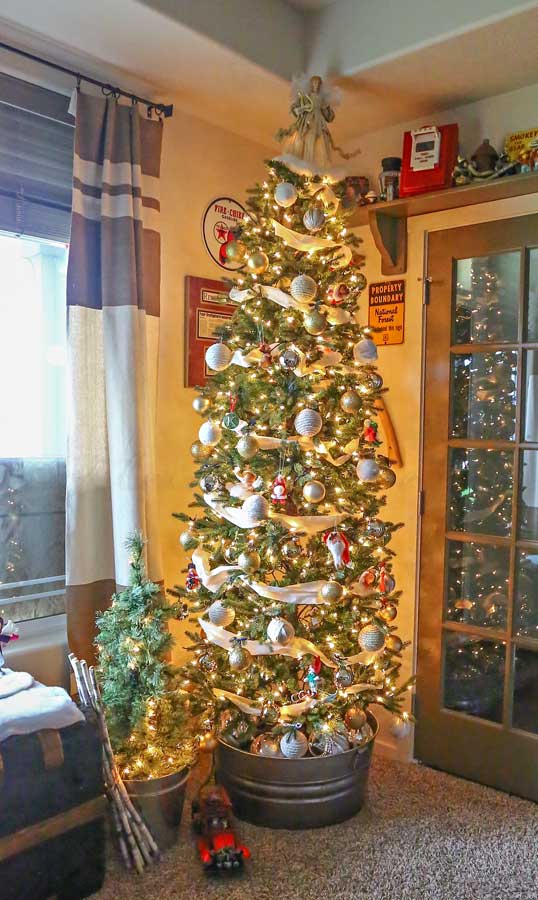 Merry Christmas!!
Looking for more holiday decor?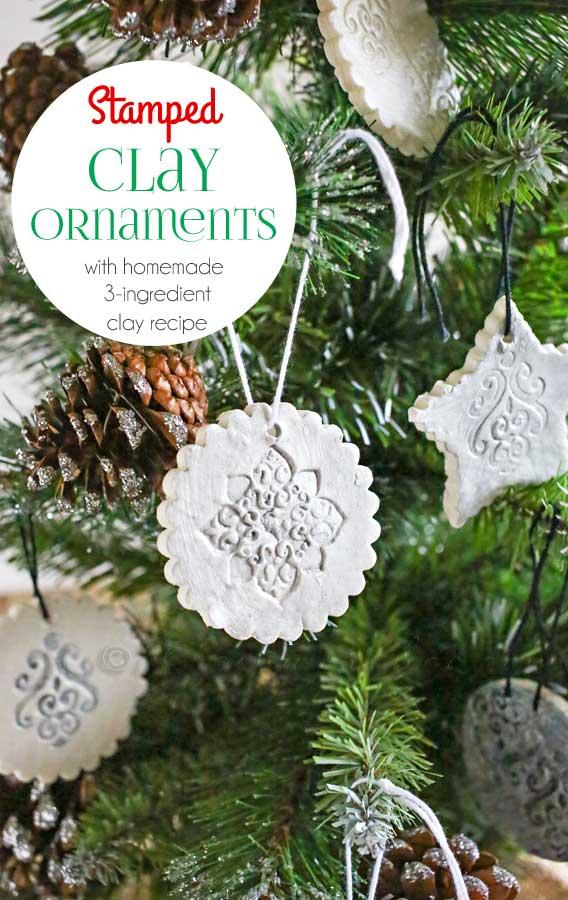 Stamped Clay Ornaments w/ Homemade Clay Recipe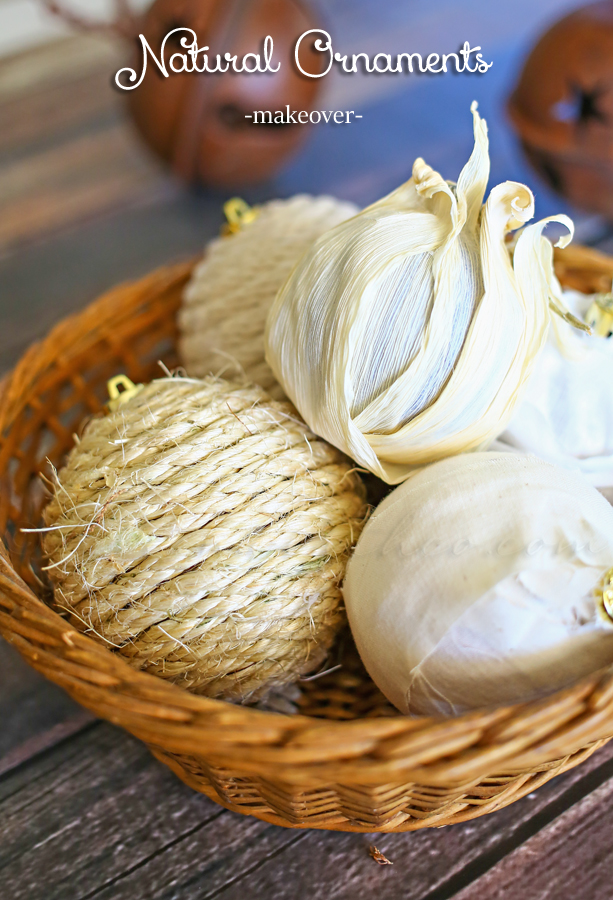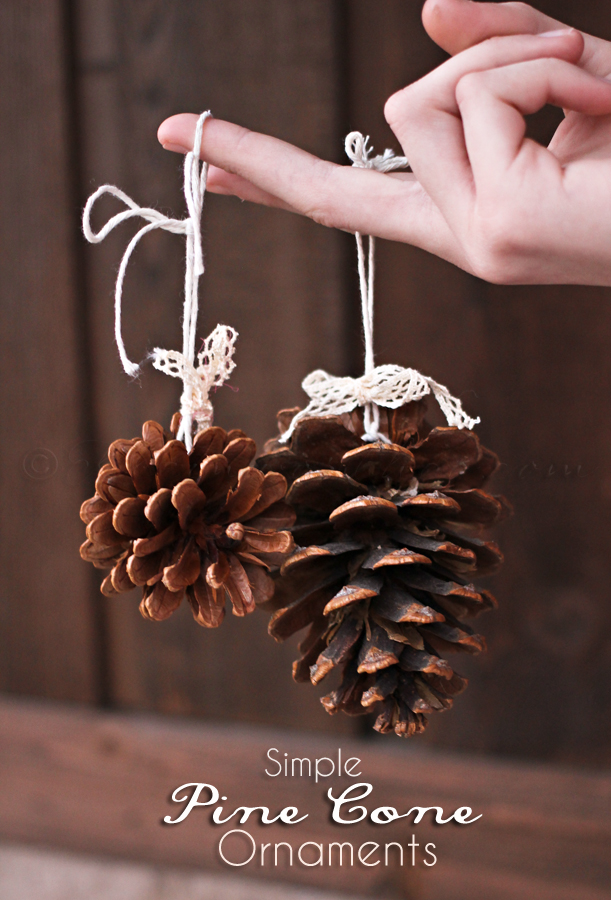 Don't miss these great ideas from these bloggers….
Christmas Home Tour from Clean and Scentsible
Christmas Home Tour 2014 from Yellow Bliss Road
To see where I am linking today- visit HERE