A while back my friend Andi shared a peak into her day with her post A Day in the Life of The Weary Chef. I LOVED seeing how my friend spend their days & vowed to do a similar post here on Kleinworth & Co. Well – many months later, I'm finally getting around to sharing A Day in the Life of Kleinworth & Co. It's just a little snippet into my lifestyle blogger life behind the scenes. Oddly enough this particular day didn't involve recipe creation or recipe pics even though that is a huge part of my work here. But this day what I captured shows a whole lot of all the other things that I do here to keep things humming along. Then this week – in the midst of all this – we started back with school again too. So add in there homeschooling a 6th, 8th & 11th grader & all the teaching, checking & test giving among all the nuttiness of my day. So anyhow- here is just a little bit of what happens here at Kleinworth & Co.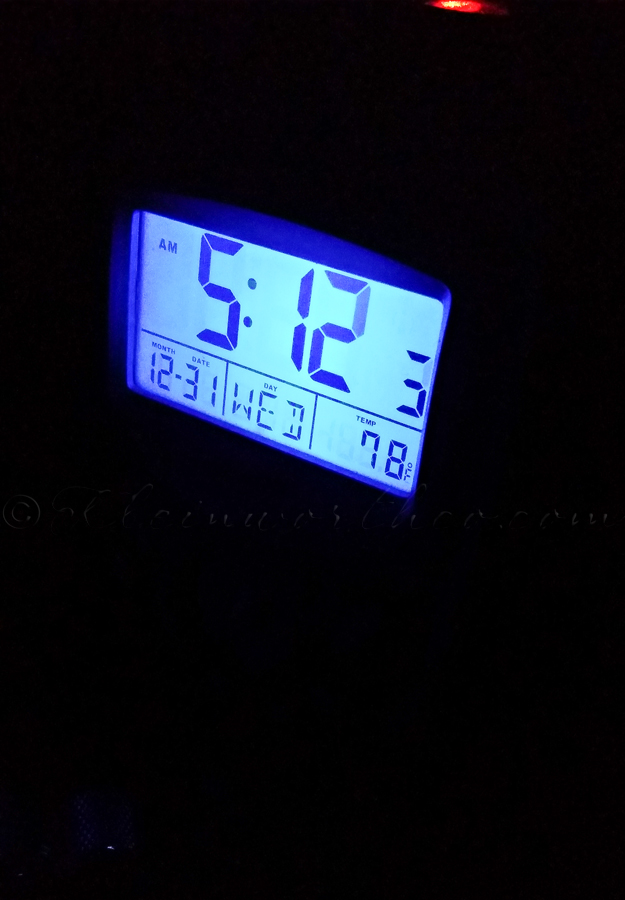 The alarm goes off at 5am. By the time I got my sweater & socks on, pulled my hair back & checked my phone for anything urgent it was 5:12 & time to snap the first pic of the day. I headed downstairs with the hubs to grab some coffee & have a little couple time.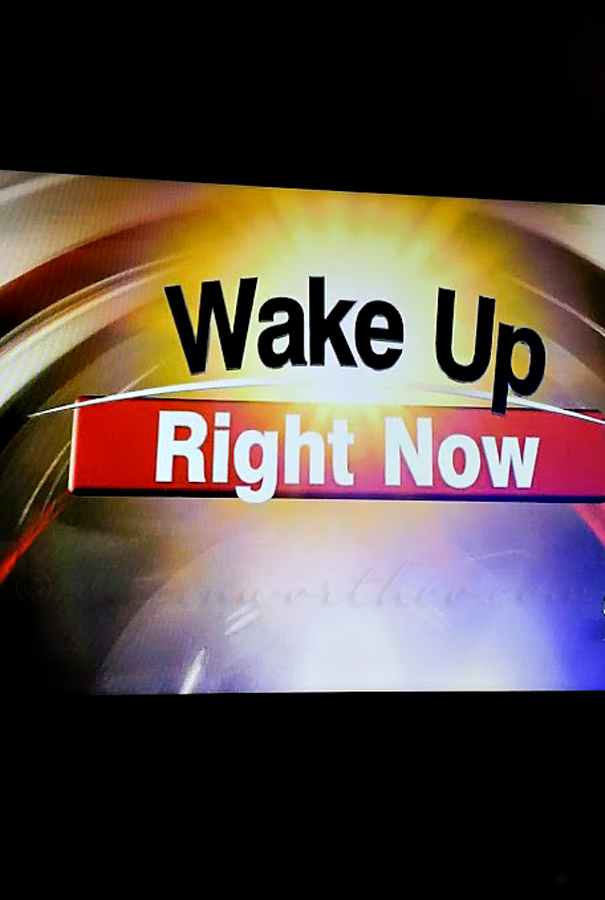 So the hubs & I spend each morning down in our pub room catching a little news & discussing our day ahead over a nice hot cup of coffee. It's a great way to get my brain on the same page as my to-do list.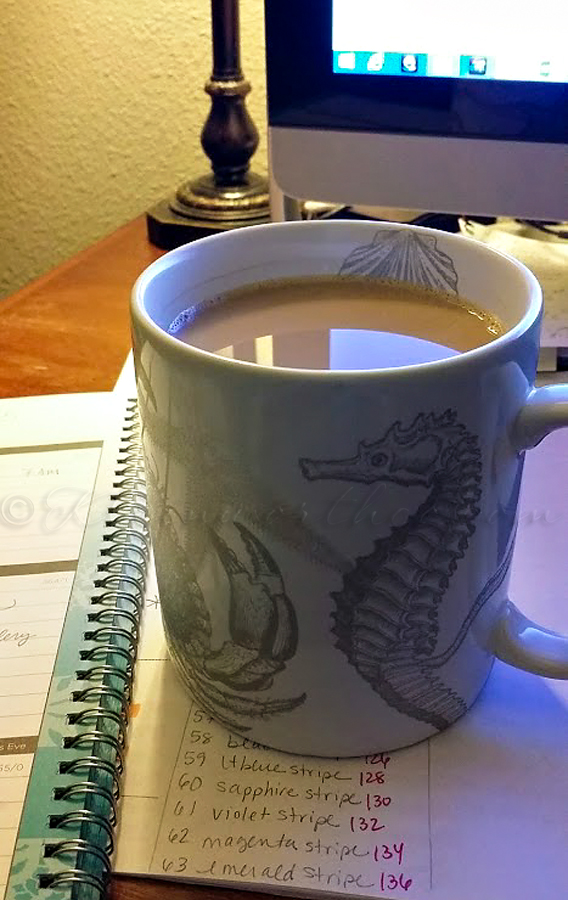 Then by 5:30 or so I'm up in my studio & ready to get to work. I take a look at my planner, check my task board & go through anything else that was dumped on my desk to deal with that day. This particular day the priority is to wrap up some edits on some client work & get those pics delivered to her.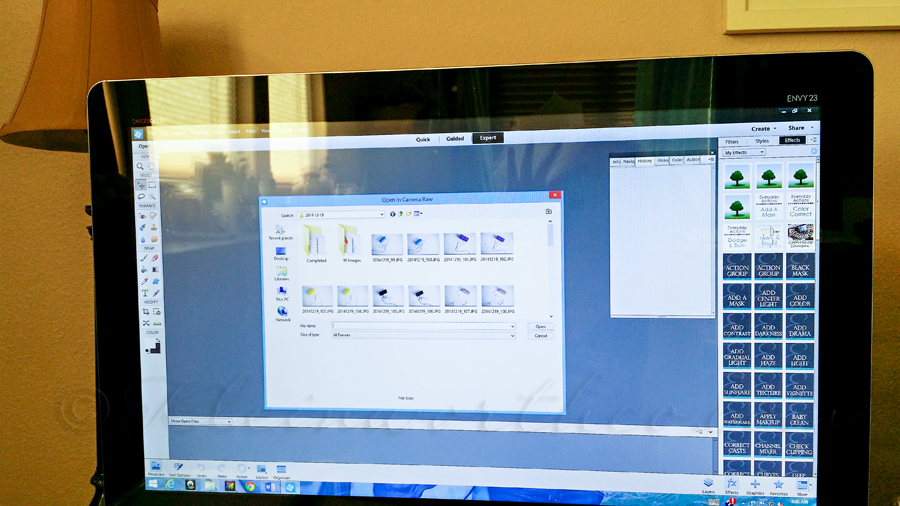 So after checking my blog post of the day & promoting & doing all my social media I clean out the 100-200 emails in the inbox. Then I get started on processing 150+ images for my client who sells party & gift type products.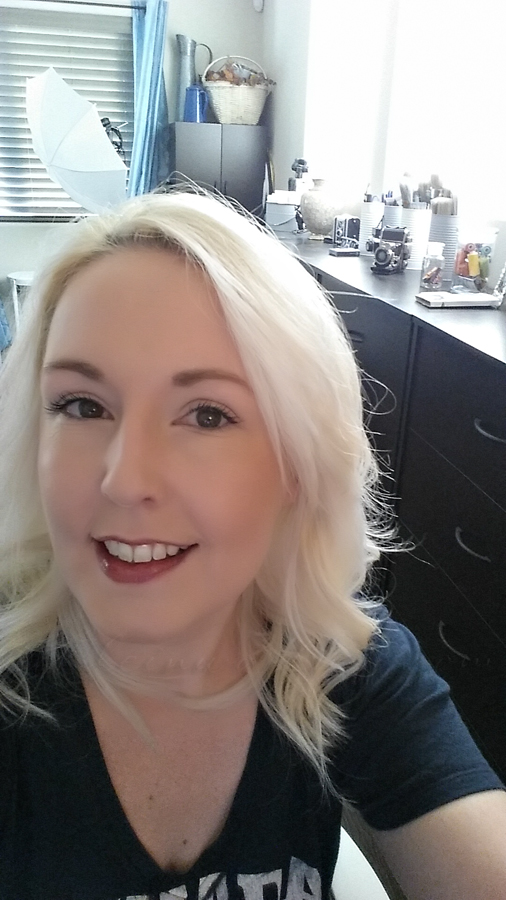 I take a break – get myself pulled together for the day & I'm back in the studio.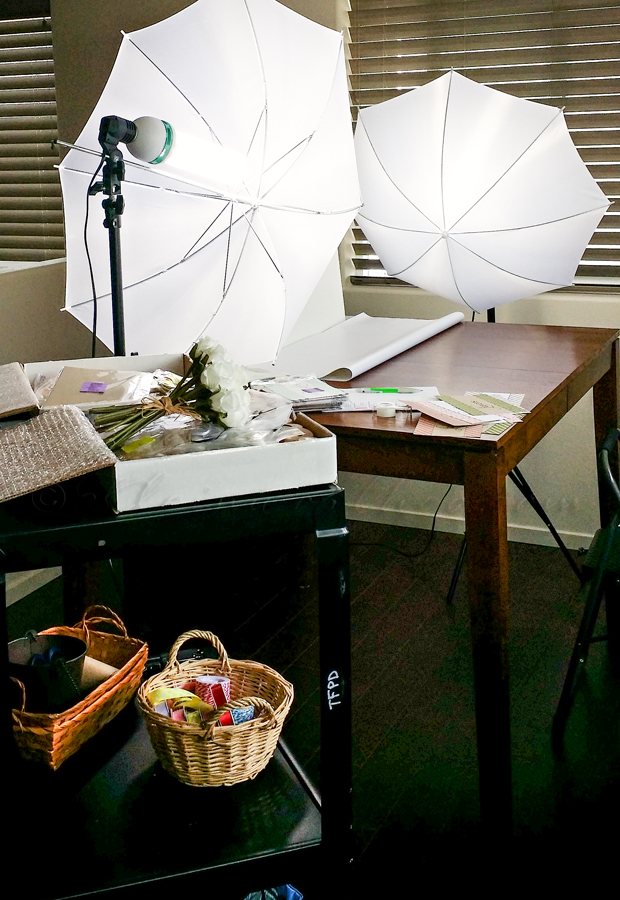 Next task – new session for more products from the same client. I get each product staged, captured & then I go through & pick the best images for the final shots to be delivered.
On a regular blogging day, this would normally be the time when I get in the kitchen & start creating. Then with the completion of each recipe I truck it all upstairs to the studio & capture it. Styling & props are the part when I usually call in the kids to help with things like holding a spoon or a reflector. Then depending on the recipe -they sometimes get to eat the "famous piece" as they put it.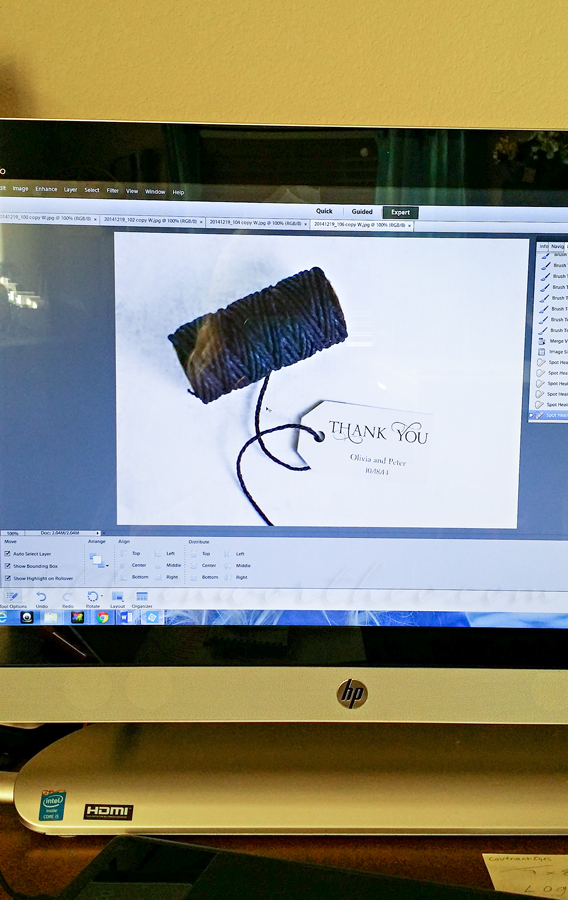 Then I get back to processing more of the original images I started on earlier in the morning. I finally wrap them all up & send them on over to her. Now my head is clear & I can focus on blog stuff.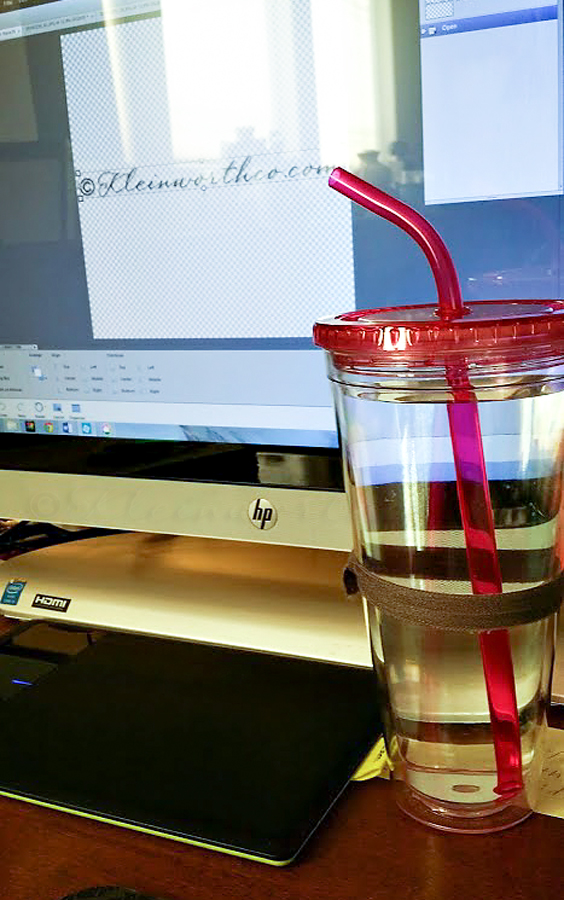 Like I mentioned – I didn't spend this day doing any recipe creation or images. That's because I did all that the day before & so I had a ton of things to process & get posted. So I started with edits.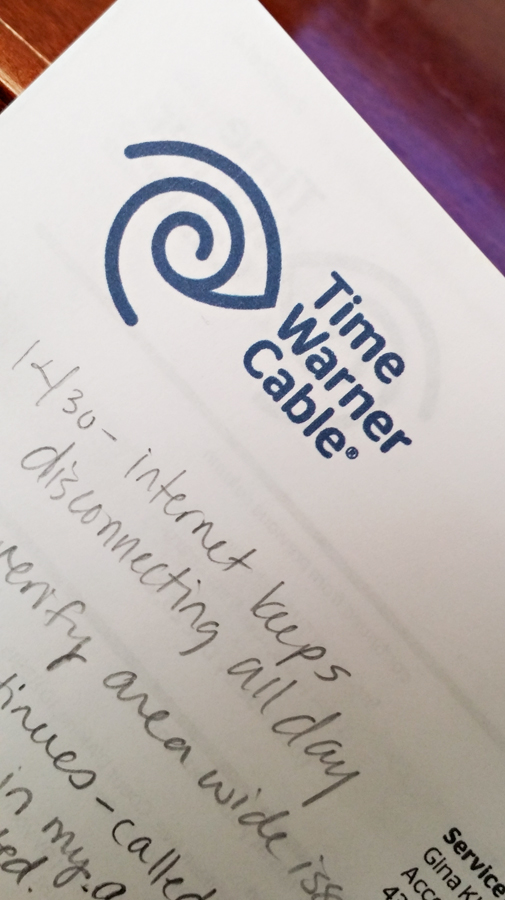 By now I'm ready to really get going on writing. Unfortunately my internet had been spotty all day. After a call to find out what was going on – I found out that I was not the only one. It was a widespread issue. Not that it made it any better – since I had a ton I wanted to get done- but I did feel better that it wasn't an internal issue & that I could expect things to be back to normal soon. So I just wrote out my posts in word while I waited so I could just copy & paste in when I was finally connected again.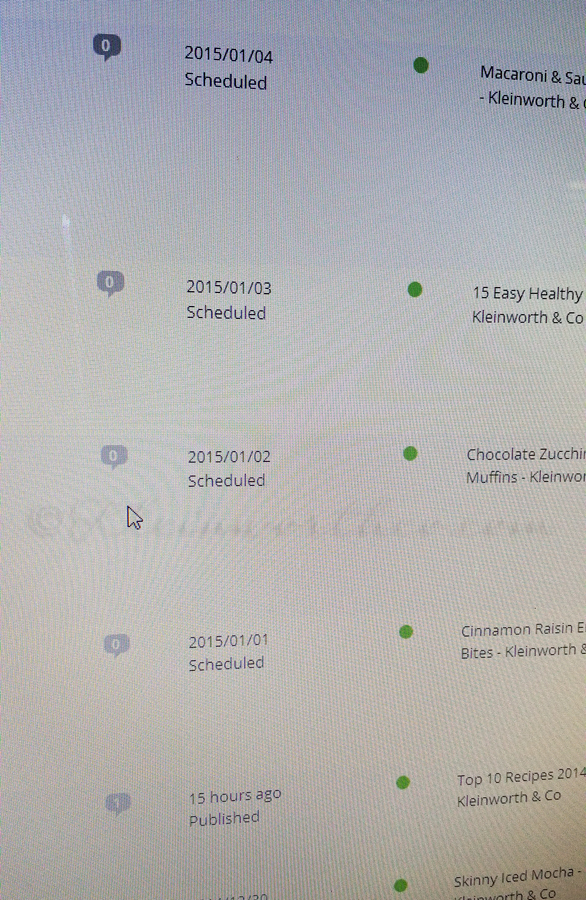 Well – all that time not being wasted really paid off. I was able to get everything scheduled out in time. Since this was New Year's Eve – I really wanted to get everything dialed out so I could walk away from the office on New Year's Day – and potentially the rest of the weekend. I wasn't sure if the hubs would be staying home or not – so I thought it was good to be prepared.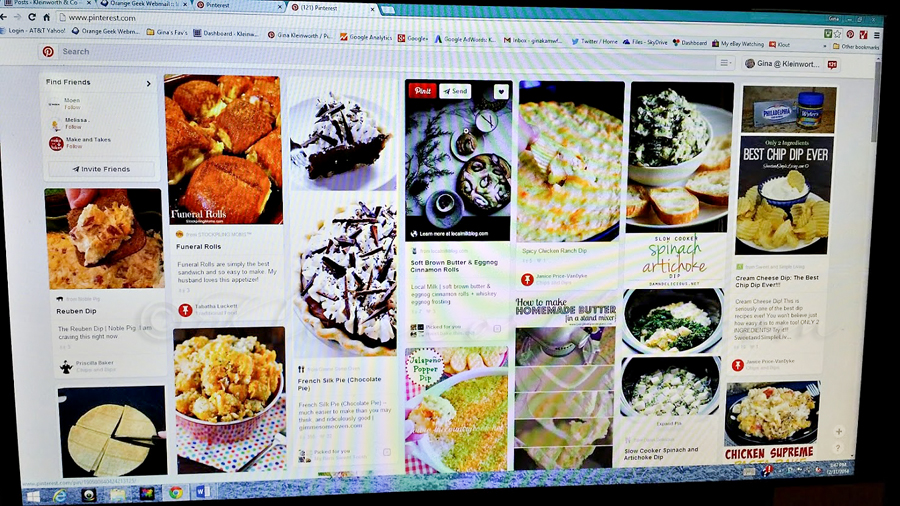 I decide to take a couple minutes to look for dinner ideas on Pinterest before the hubs gets home.
Now during this time the hubs came home & we made some dinner. Then all the clean up from that. Sometimes he comes home & we head to the gym for a few hours as a family. But since it was New Year's Eve – they were closing early for the night. So we stayed in & made some yummies instead.
We try to have a policy of not picking up the phones during this time because it's our time to go over everything that happened through the day. Plus – dinner time is so busy – I rarely even think to pick up the phone to take pics anyhow. So unless something urgent & work related comes through – we try to leave the phones alone.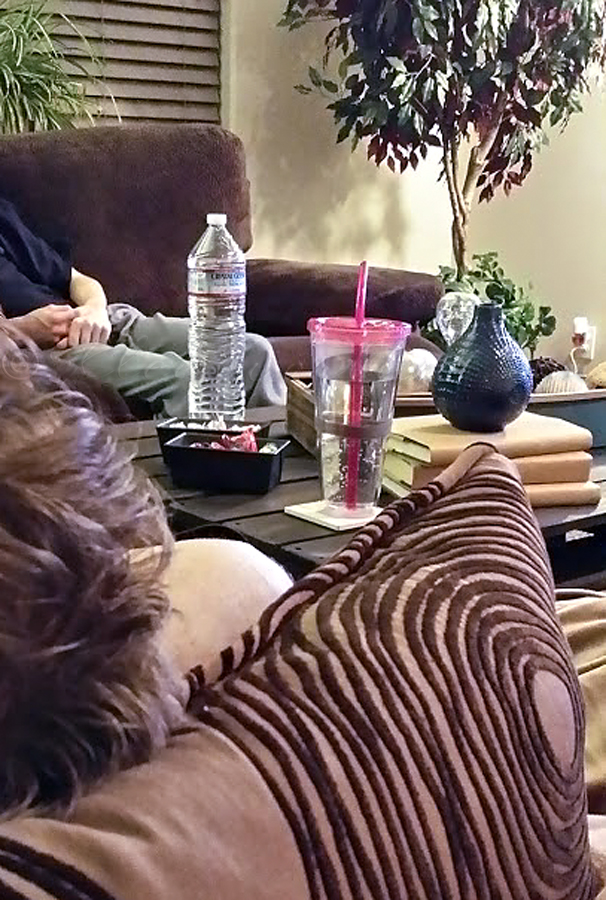 In the evenings we like to have a little time relaxing/work between dinner & bed. I usually curl up on the chaise & go through messages & do a little planning on the editorial calendar. The hubs usually curls up next to me & gives me ideas on things he thinks I should post about. It's his little contribution to what you all see here.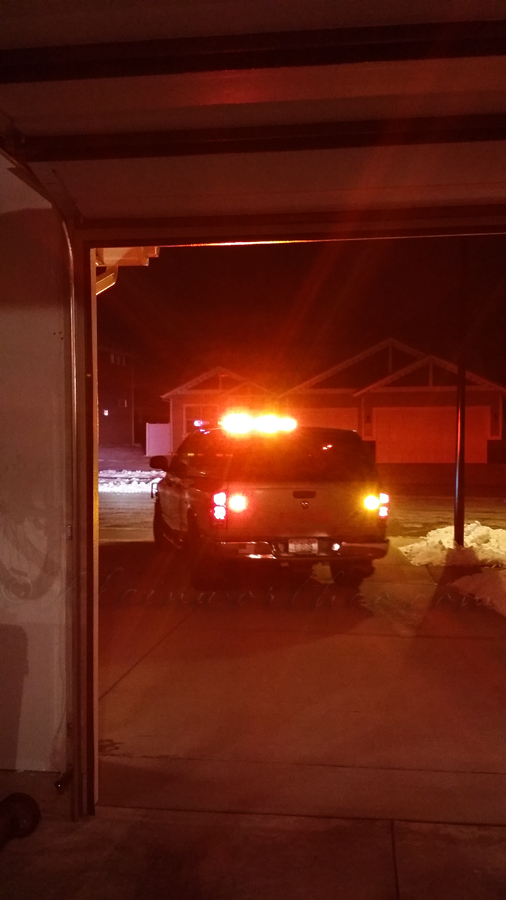 Then – just like that – a call comes through & he's off to go help with whatever emergency is happening. This particular night – a possible structure fire. I was happy that we didn't already head to bed. These sorts of things usually happen at 3am. So since he's going to get called away from our evening- I would rather it happen during our down time. However – we can't control when emergencies happen- it's the nature of what he does.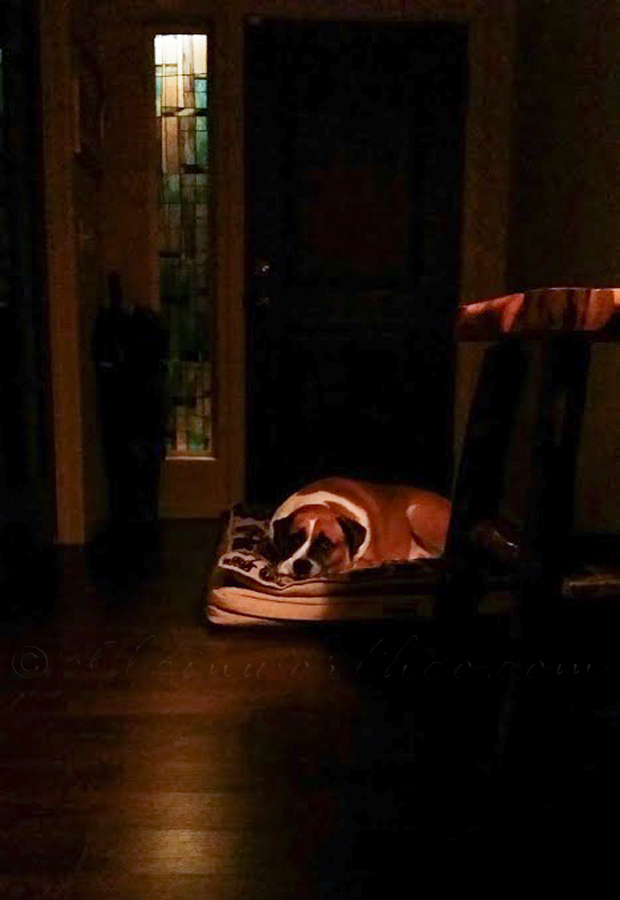 The hubs finally comes home & we shut down the house & say goodnight to the dog who guards the entry.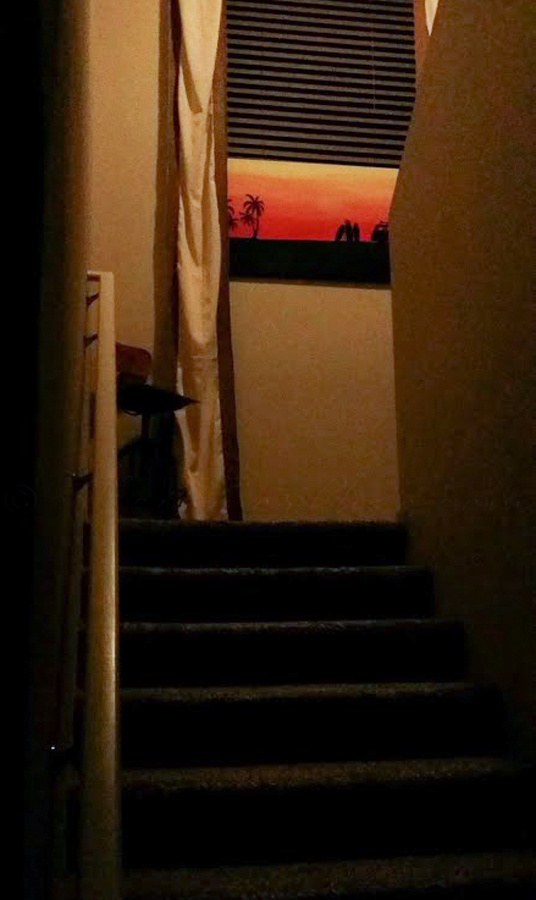 Then it's upstairs to get a little rest before we do it all again.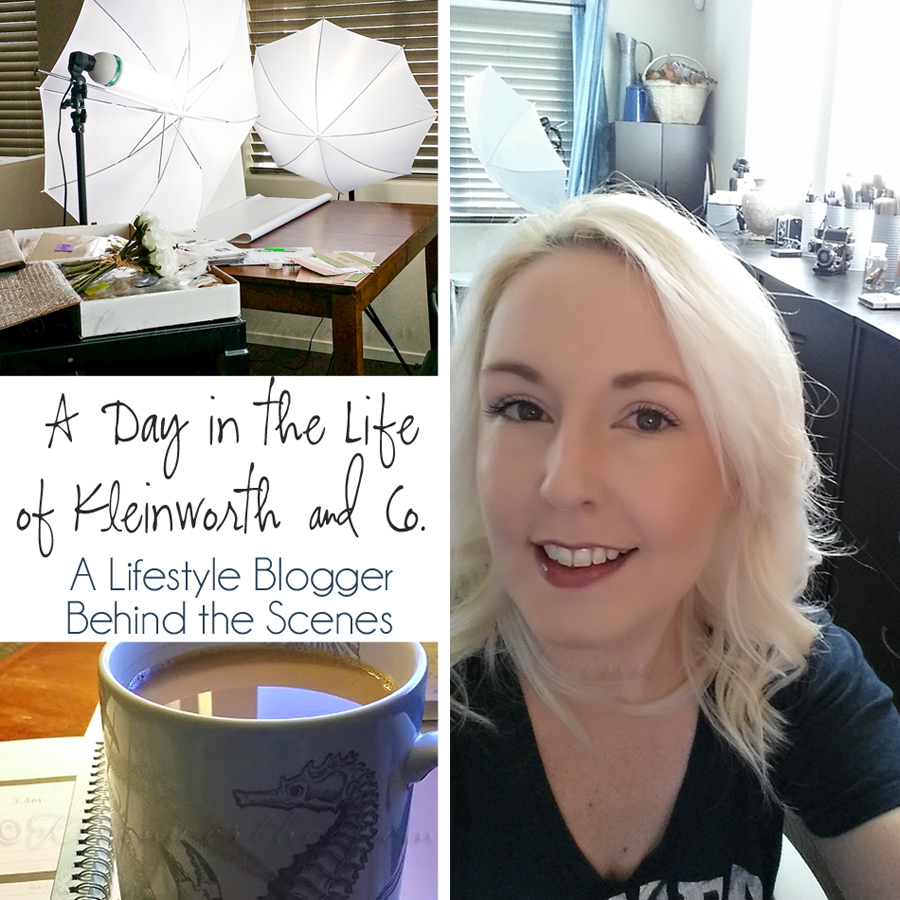 So there you have it- a little glimpse into a random day here.
Want to see more behind the scenes?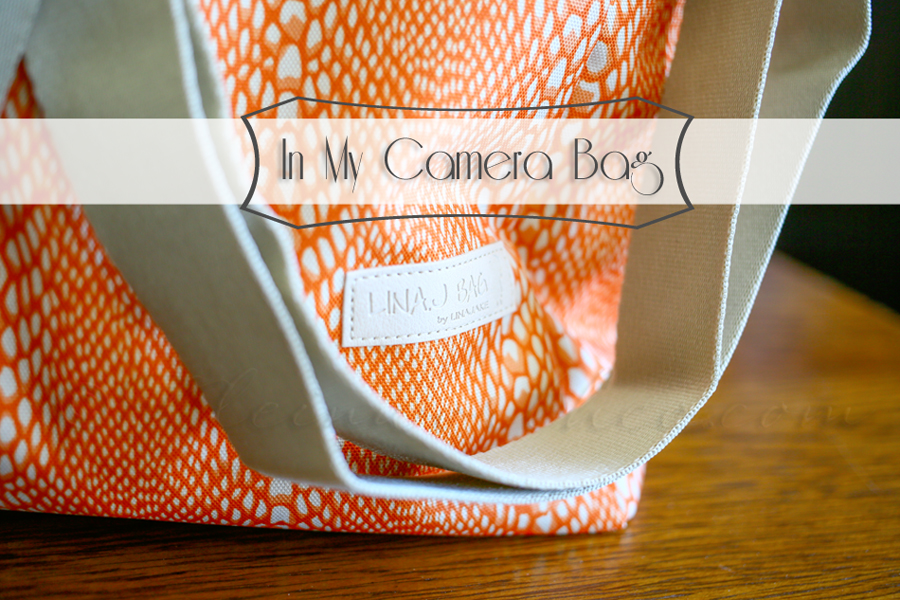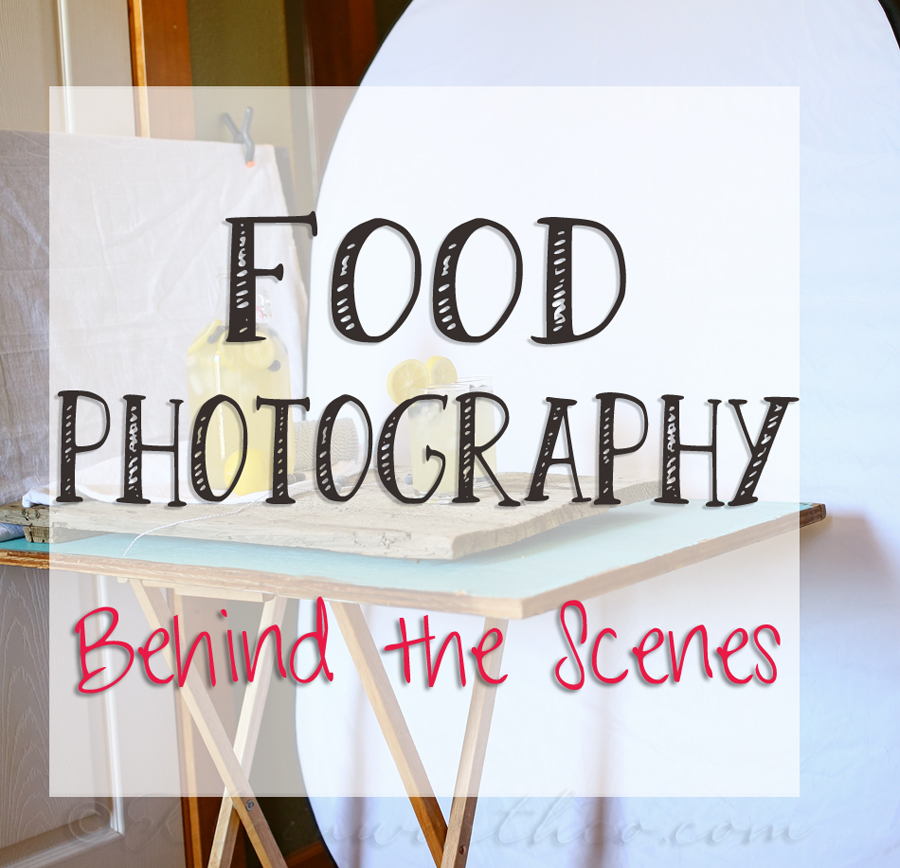 To see where I am linking today- visit HERE