2021 Mandala Coloring Page Calendar is a free printable to help you stay organized all year while fueling creativity through adult coloring.
My friends, I'm all about the calendars. I think I ordered my planner way back in October so I could start getting 2021 organized.
So it should come as no surprise that I also make and keep printable calendars just about everywhere. Don't get me wrong, I still have my digital ones on my phone and online. But there is just something about paper.
Scroll to the bottom for the Printable Download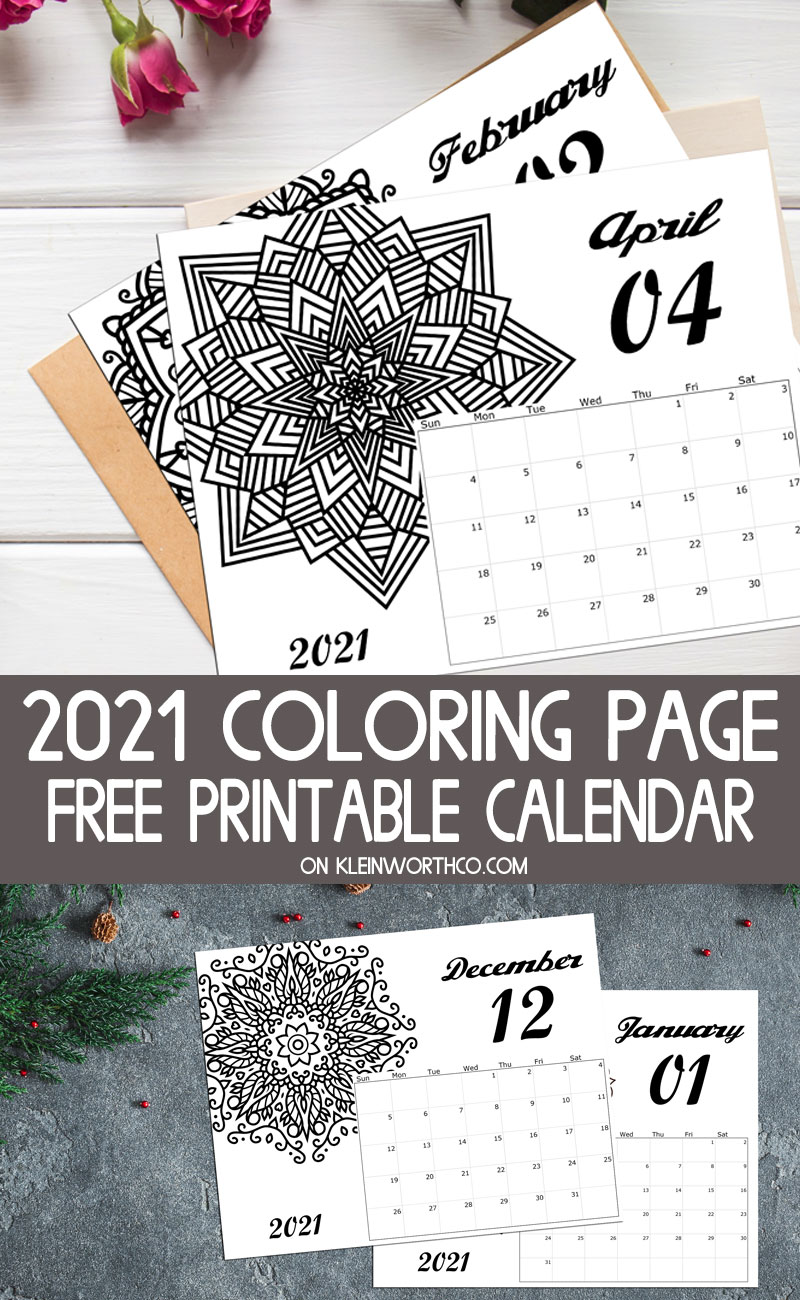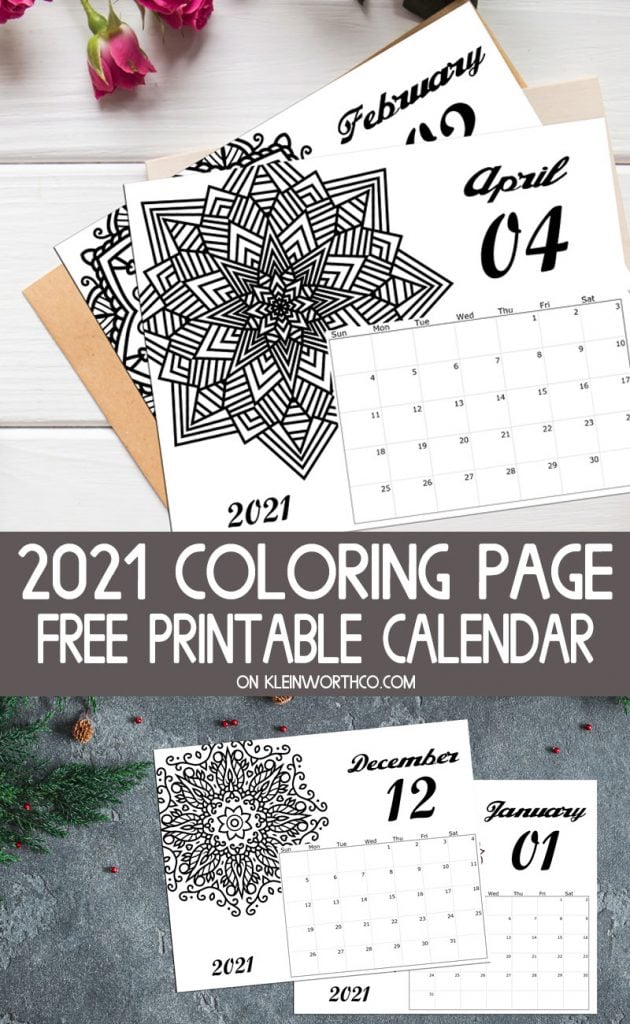 I guess you could call me old school. If I don't write it down, it isn't happening. No matter what the digital calendar says.
That being said, I always keep everything in pencil – because life is so fluid these days. There isn't much that gets set in stone – or in this case, ink.
printable calendar 2021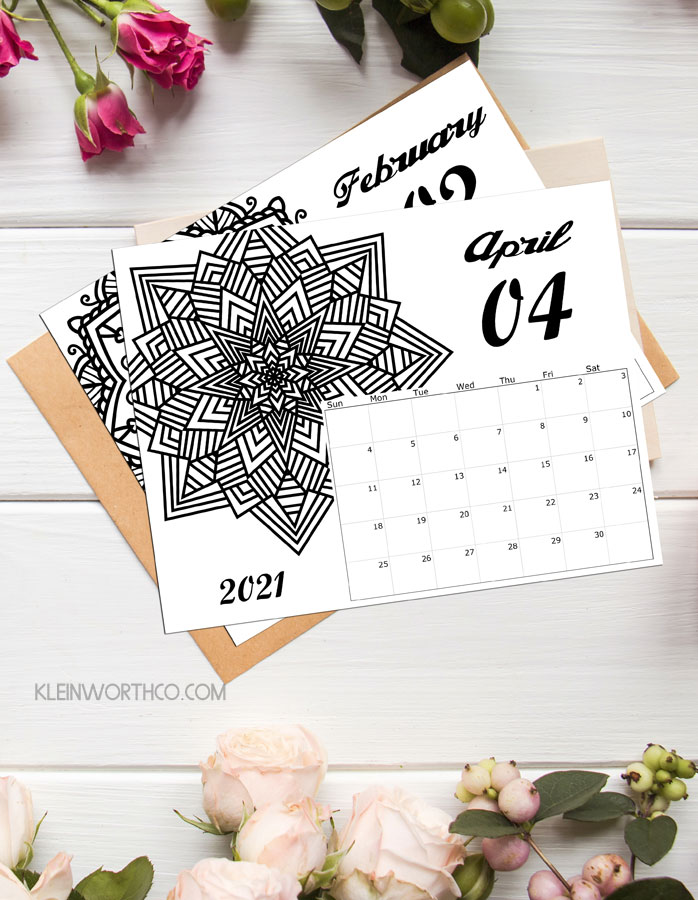 I opted for a coloring page calendar this year because so many of you really loved the ones I offered in years past.
Last year I did a regular printable calendar and I think I didn't even create a calendar for 2019 because there was so much going on personally that it completely slipped my mind.
That's saying something – because I'm never one to completely forget something like that. But 2019 had a lot in question, leaving the usual things to the wayside.
adult coloring sheets printable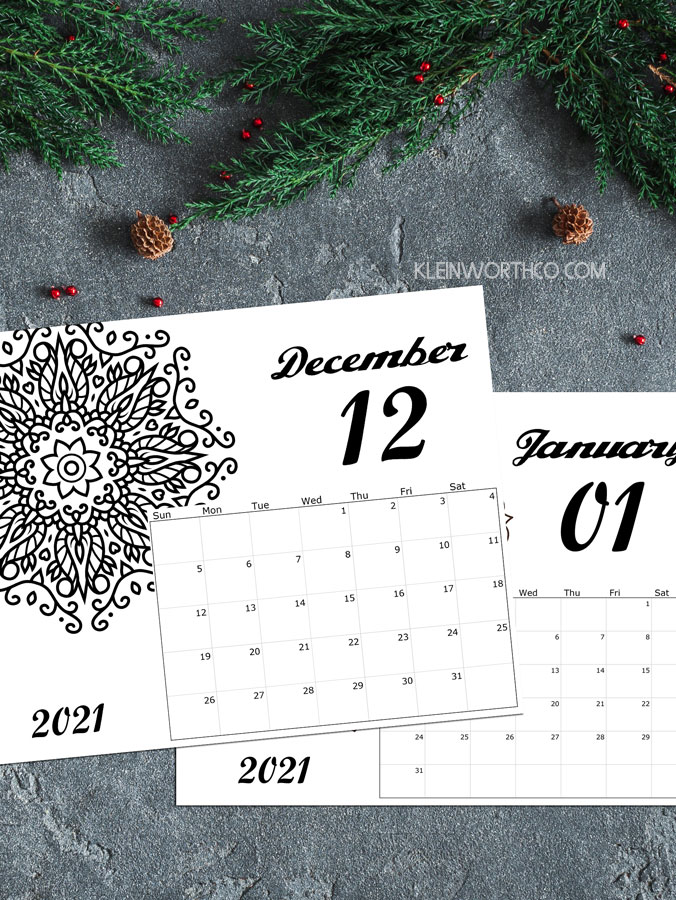 Fortunately it looks like 2021 will be starting off on a different note and I have things in order.
So I hope you enjoy not only keeping organized with the calendar, but taking a few moments for yourself each month to let the creativity flow with the coloring page option.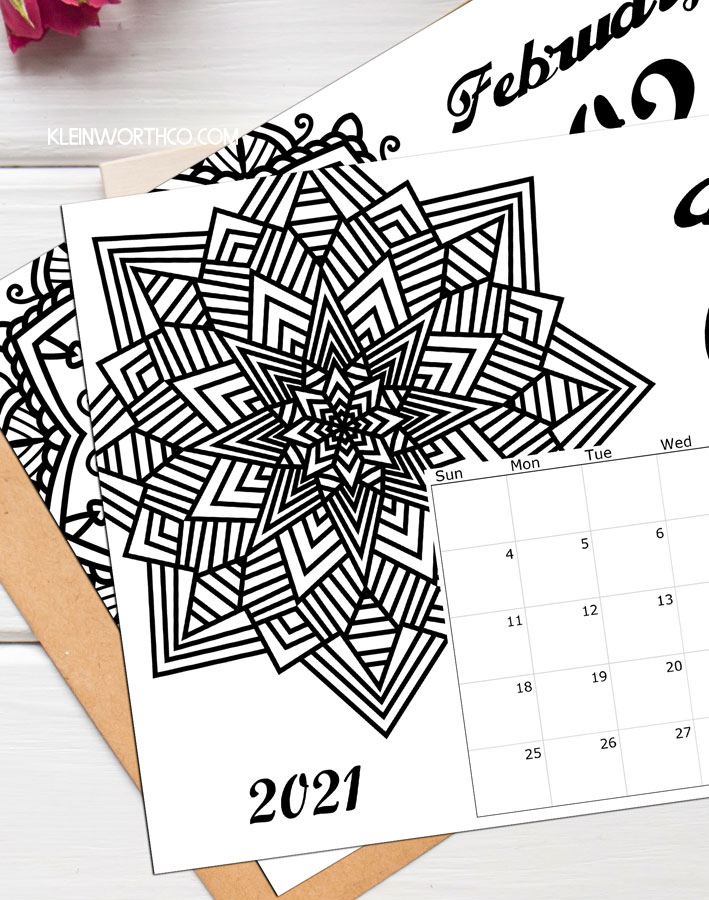 Here are some commonly asked questions
Do I need to use any special paper when printing the calendar out?
I like to use card stock. For this batch, I used standard white because of the coloring page portion.
Normally I would also print in the brown kraft paper too – but it becomes more challenging with coloring on the darker paper.
Because of all the wear our calendars see, I find that the cardstock holds up much better than copy paper.
What setting do I need to use for my printer?
Personally, I try to use at least the normal if not the best print quality setting. I have to be very conscious of this since I have my printer set to draft by default. I can tell you, this doesn't look so great when printed on draft quality. So make sure to go to a higher dpi when making these.
HOW DO YOU MAKE 2021 Free Printable Calendar?
Download the image file below by clicking the link that will open in a new window.
You can then either right-click to download or you can choose the option at the toolbar to download. If you have trouble – sometimes choosing the option to open in another new window helps allow it to download.
Once it has downloaded, open the file.
Select print.
Use a 3-hole-punch to make the holes on one side so you can keep it in a binder if desired.
If you don't keep it in a binder, it works great on a clipboard or other wall mount display.
free printable coloring calendar 2021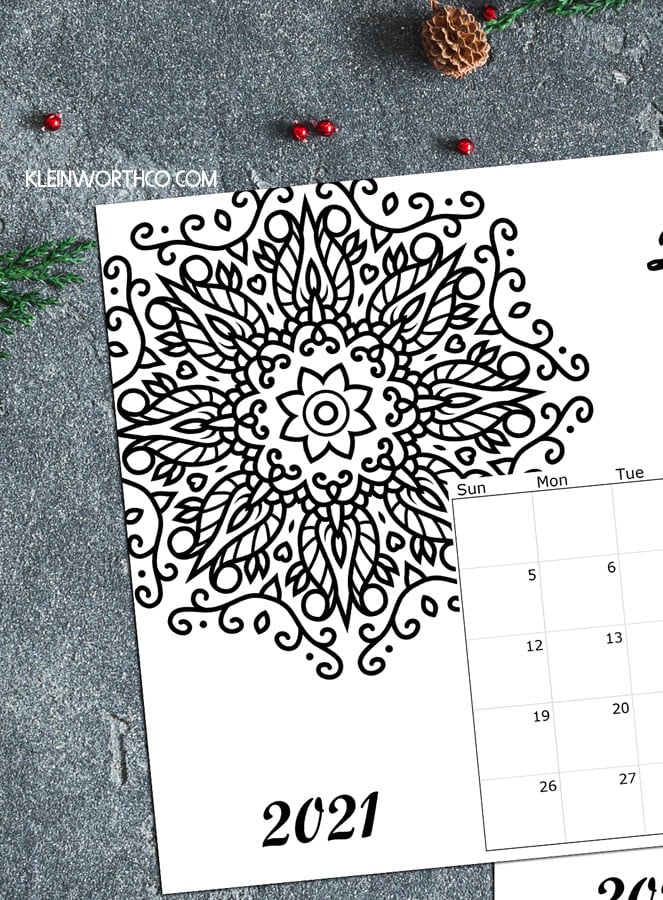 If you love this – you don't want to miss our coloring book!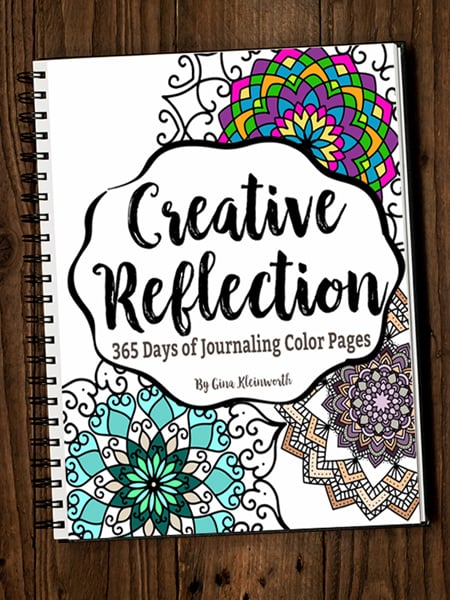 Creative Reflection – 365 Days of Journaling Color Pages
365 Journaling prompt coloring pages + monthly & yearly goal sheets AND 14 free color pages
Nearly 400 printable coloring pages for just $8.99
Don't miss these fun printables too!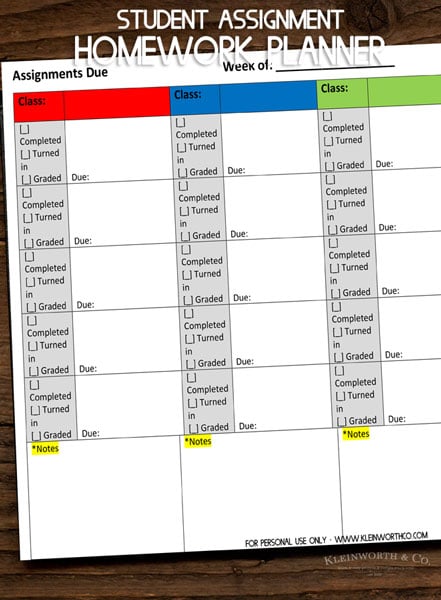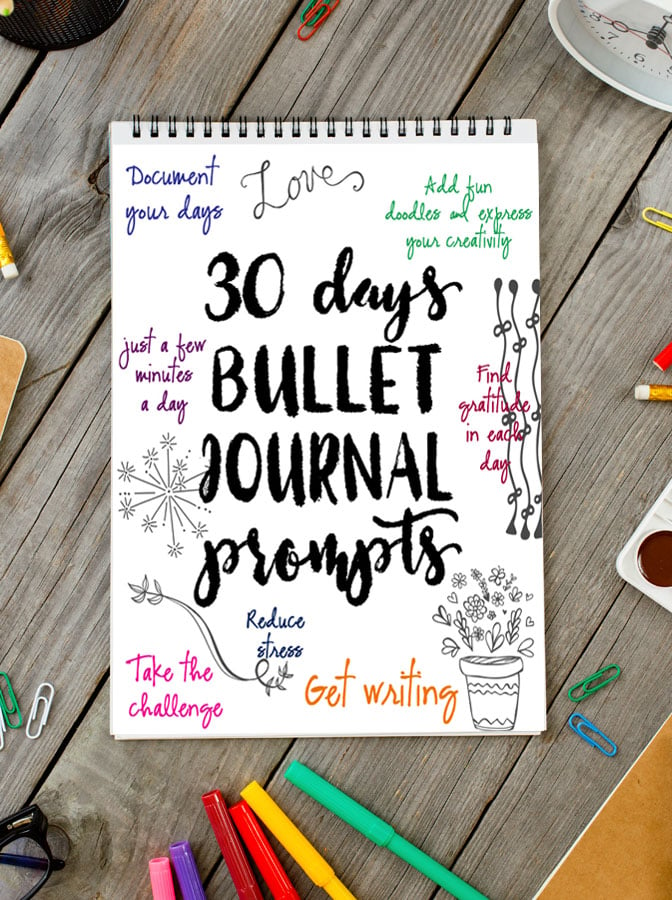 30 Days – Bullet Journal Printable
2021 Mandala Calendar Printable
If you love this FREE PRINTABLE 2021 Calendar as much as I do, please write a five-star review, and be sure to help me share on Facebook and Pinterest!
CONNECT WITH KLEINWORTH & CO!
Be sure to follow me on my social media, so you never miss a post!
FB, Pinterest, IG, Email Subscription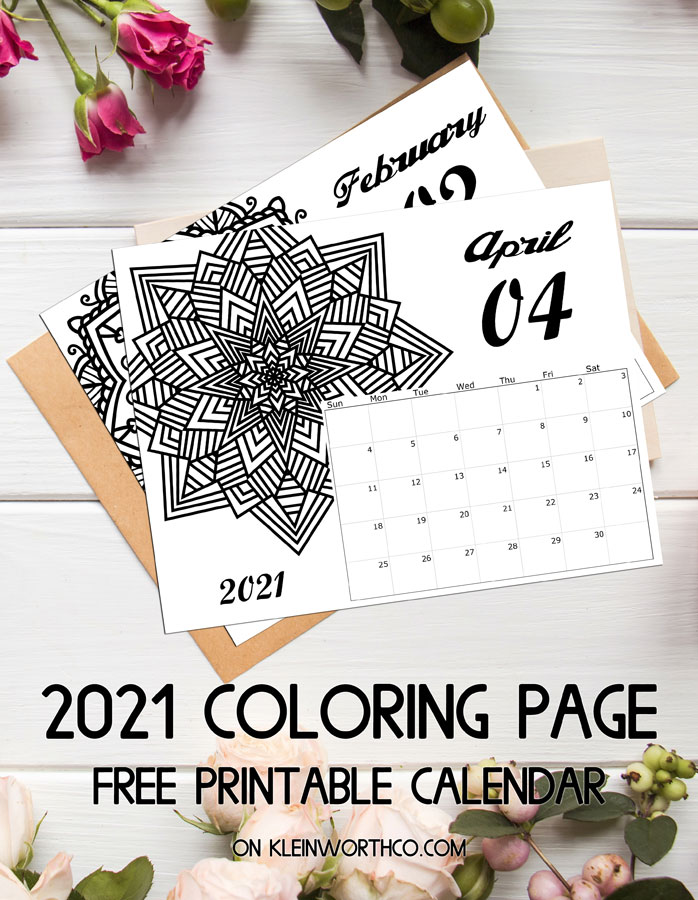 Once the new window opens- right click & save the file.