Hi Everyone!!! Have I got a treat for you today. The lovely & amazingly talented Ariean from OneKriegerChick is here today to share with you a tasty little treat to help you kick off your family movie night on the right foot. You see Ariean is a fellow SNAP! contributor & so you know what that means…. everything she does is FABULOUS!!!!!!! I'm telling you- if you have not had the pleasure of visiting her space before- then head on over to OneKriegerChick & sign up for her email updates. You will be so happy you did. But first – be sure to grab her recipe here today.
2 ingredient White Chocolate Popcorn
Hello New Friends!  I'm Ariean from OneKriegerChick and I am thrilled to be here today sharing one of my favorite sweet treats…
It is unbelieveably easy, but oh so delicious…I should mention Highly Addictive too.
Once you taste it, you'll have to come back a few more times.  Best to make it for a crowd!
Why not whip up a batch with sprinkles in the colors of your favorite team…Perfect for Super Bowl coming up in a few weeks!
2 ingredient White Chocolate Popcorn
Ingredients
10-12 cups air popped popcorn or 2 bags popped popcorn not buttered
1/2 block Almond bark 6 cubes
Optional: sprinkles or other seasonal add-in
Instructions
Pop popcorn and remove un-popped kernels.

Melt Almond bark in microwave. Melt in 30 second intervals stirring in between each until smooth. It took about 1 1/2 minutes in my microwave.

In a large bowl, drizzle melted Almond bark over popped popcorn and stir until covered.

If desired, add sprinkles or add-ins before chocolate completely hardens.

Enjoy!
If you liked this recipe, I would love to have you stop by OneKriegerChick where I share other fun ideas like this Snow Ice Cream Kit…
 Thank you so very much for having me Gina!
~Ariean
Isn't this AWESOME??!!!!  I love the salty & sweet mix of chocolate popcorn AND – this Snow Ice Cream kit – HELLO!!  That is just perfect for just about every neighbor I have.  Thank you so much Ariean.  I can't tell you just how much I love having you here today.
Want More Popcorn Recipes?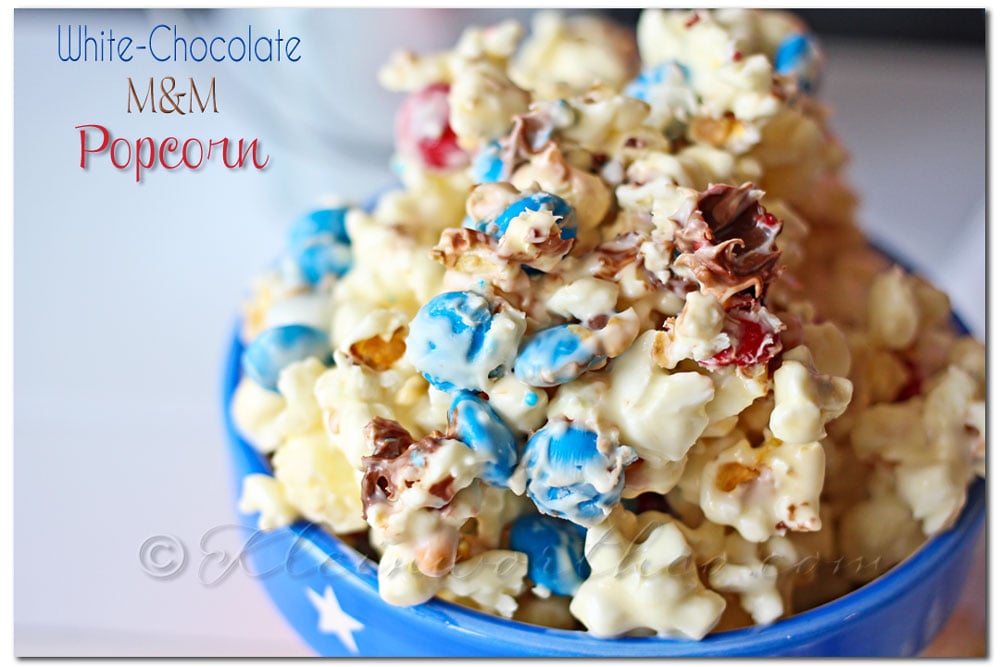 White Chocolate M&M Popcorn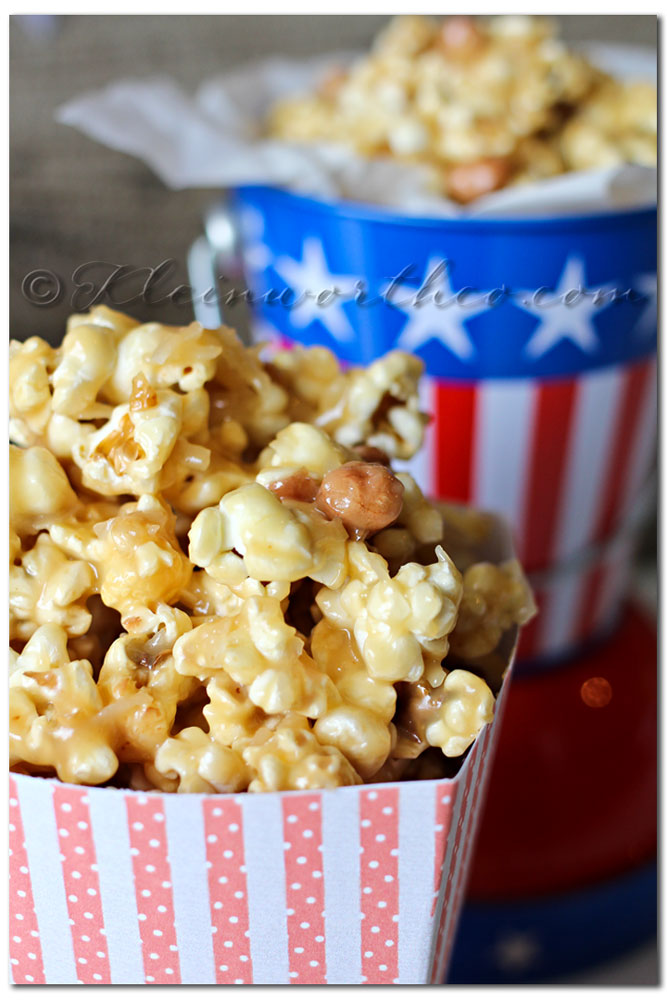 Coco-Nutty Caramel Popcorn
To see where I am linking today- visit HERE