Ready to kickstart your 2017? You need to check out these 13 Healthy Recipe Ideas for the New Year that will have you off to a running start! Delicious!
Are you thinking about all those cookies you have been eating & the best way to go about getting them off your hips? Yep- me too. I have overindulged way too much here these last few weeks & it's time to get my old self back.

That means I'm back to watching what we eat & getting on the treadmill first thing in the morning instead of heading straight to the office when I get up. But I feel like I'm always lacking when it comes to truly delicious food that isn't laden with guilt.
So my friends & I put together an amazing list of truly tasty recipes that we can enjoy while we get back on the wagon this January! Are you in? Join us!
Healthy Recipe Ideas for the New Year
This post contains some affiliate links. Click here to read my full disclosure policy.
3 Ingredient Chocolate Protein Pancakes
Healthy Sweet & Sour Chicken
Strawberry Vanilla Oatmeal – Overnight Oatmeal
Avgolemono Greek Chicken Zoodle Soup
Broccoli & Cheese Stuffed Spaghetti Squash
Brown Butter Sweet Potato Noodles
Chicken & Avocado Burritos
Chicken & Brussels Sprouts with Mustard Sauce
Curry Butternut Squash and Apple Dip
Fruit Salsa and Homemade Cinnamon Chips
Greek Chicken Souvlaki
Mediterranean Orzo Salad
Sea Bass with Tomatoes, Olives, and Capers
Healthy Recipe Ideas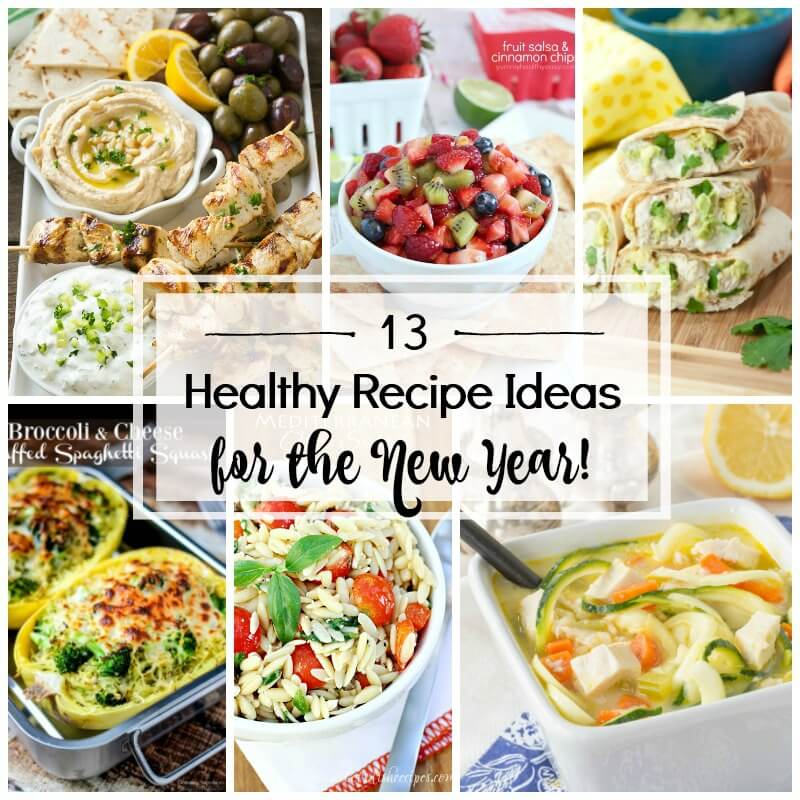 I told you they were amazing! Being healthy does not mean you have to sacrifice! YUM!
Looking for more great recipes for the new year?