With all the changes in our lives right now, I am starting to get excited about all the new things we will get to experience in our new home.   The holidays have never quite been like I had always dreamed of.  It's hard to be festive when things don't feel like the holidays.  So- now that we will have some true seasons I can really embrace the activities that come with the changing of the calendar. There are so many fun things to do during the holidays but I really wanted to go with the 12 Days of Christmas theme & not make it too overwhelming.  There are already so many things to do this time of year.
Free Printable Checklist Templates
Because we are inching ever so close to moving day- I am not spending a lot of time in the office.
But I did create this 12 Days of Christmas Bucket List, Free Printable  for you!!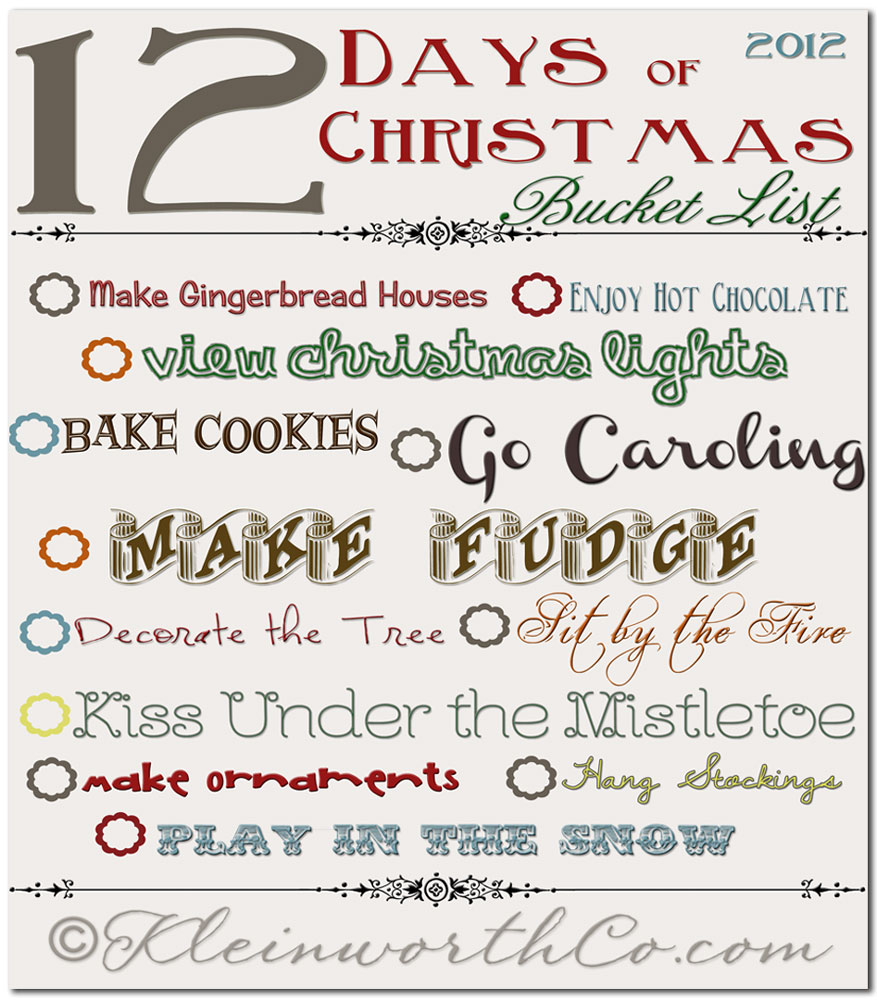 DOWNLOAD HERE
Hope you will join me in checking at least a few of these off the list this season.
The Long Road to China,  Fall & Photo Story Friday