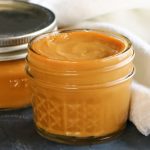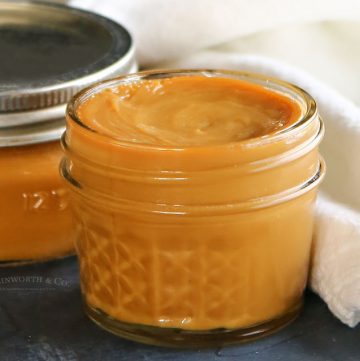 Print
Pressure Cooker Caramel Dulce de Leche
If you love homemade caramel, then you will swoon over this Pressure Cooker Caramel Dulce de Leche recipe. Simple to make & only takes 1 ingredient.
Transfer sweetened condensed milk into sterile canning jars & add lids

Place in the pressure cooker on the trivet

Fill the pot with water until it is about 1/2" below the top of the jar- or just under the lid ring

Put on the lid & set the valve to "sealing"

Once done, use the quick release

Once the pressure has released, use tongs to remove the caramel

Allow to cool to room temperature before moving to the refrigerator or freezer.