This post brought to you by the Chinet® brand. The content and opinions expressed below are that of Kleinworth & Co.
Woodland Flowers Cupcake Toppers are easy cake decorations for birthday parties. Free printables cupcake ideas for girls parties or a woodland party theme.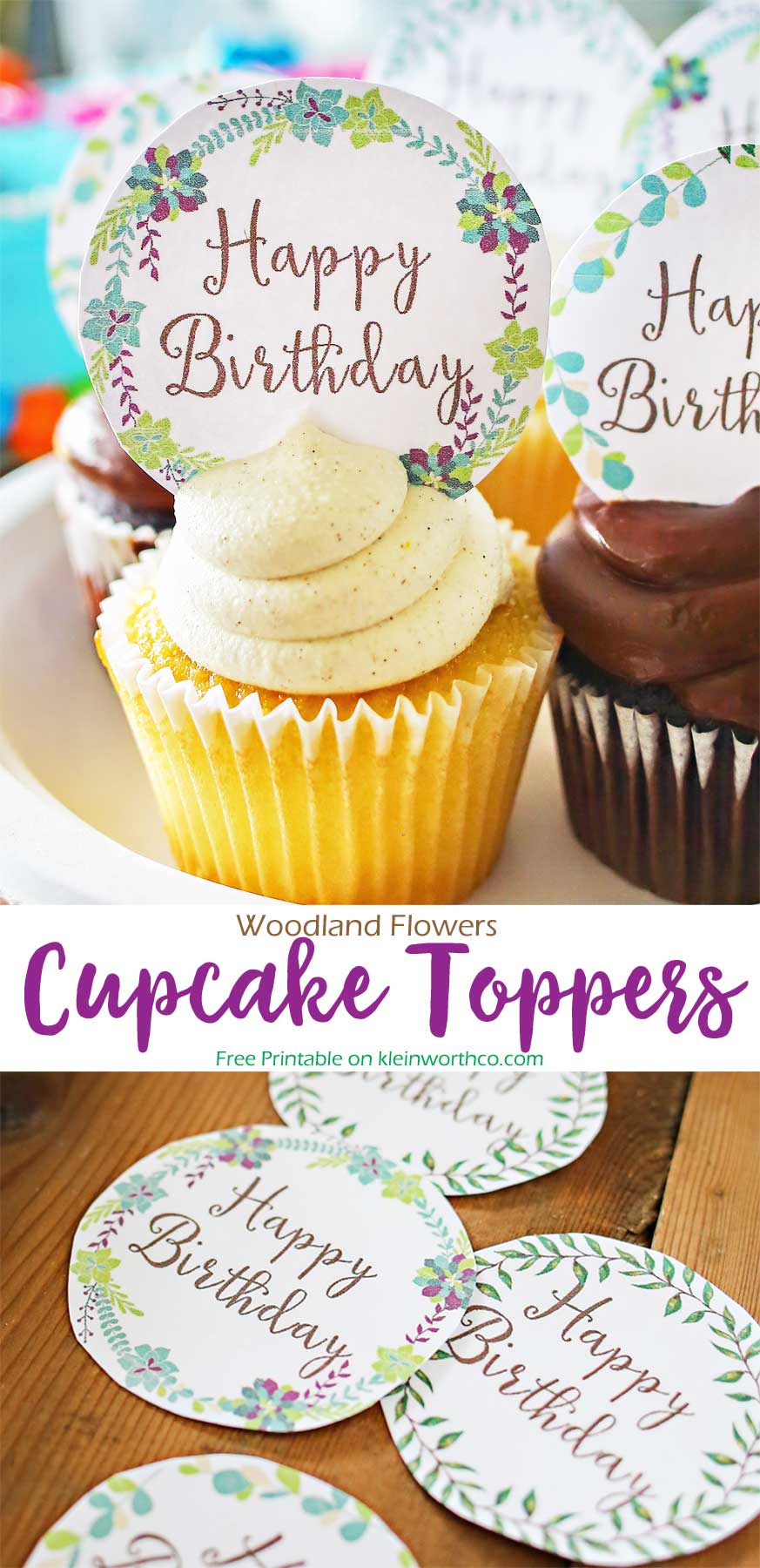 When I was growing up my mom was a cake decorator. So that means cake was almost always present in our everyday lives. Cake is one of my favorite all-time treats & it was also my mom's. If you subscribe to my newsletter, you'll remember that I mentioned that my mom's birthday was earlier this month. Well, even though she passed away a couple years ago, it makes us all feel the pain of her loss a little less if we celebrate her day. Sometimes I make a cake, this year the hubs picked one up, along with some cupcakes & flowers. It's not only a way to celebrate her & the person she was- but it also gives me a reason to have cake & ice cream in the house. She always looked for a reason to have cake & would be honored that we use her birthday to do the same.
Woodland Flowers Cupcake Toppers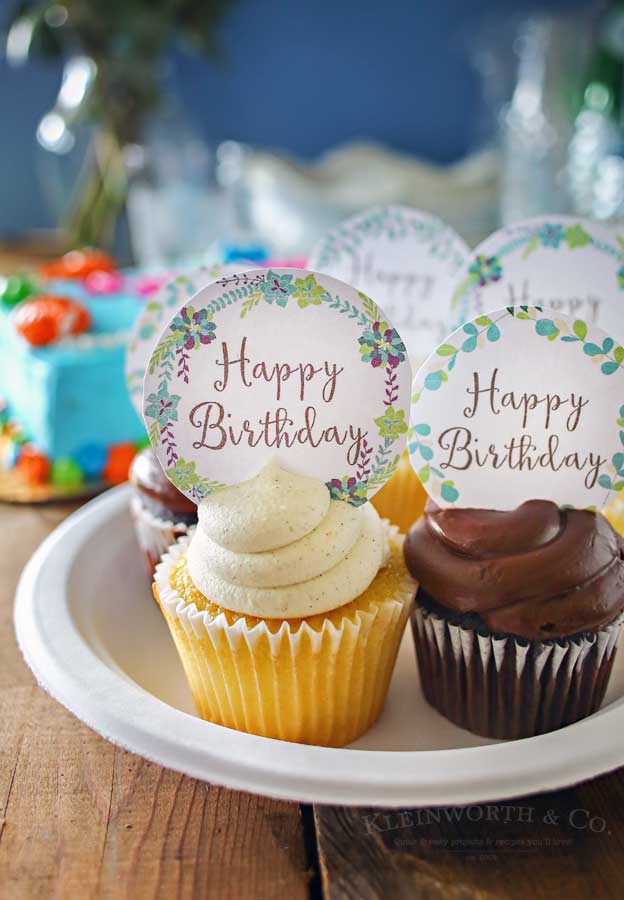 I created these cupcake toppers to pretty up store-bought cupcakes. They automatically make them look a little more special.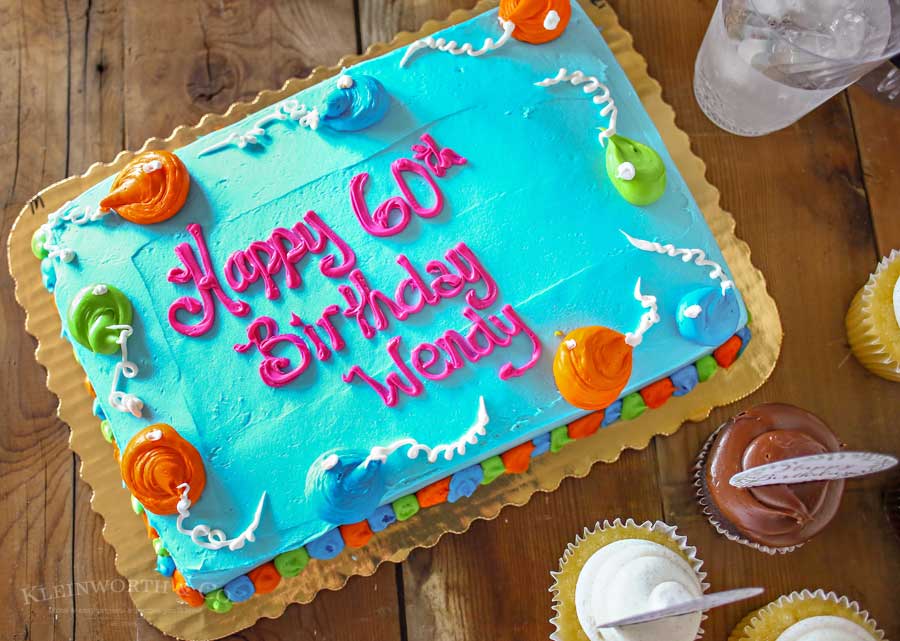 While the hubs did great picking out the cupcakes. He went a little off course when it came to the cake. I wanted white on white. The only one he found had a raspberry filling. He thought that I wouldn't like that & instead decided on this SUPER BRIGHT cake instead. What he didn't know is that white on white with raspberry filling was my mom's favorite. So now he knows for next time. No worries though, it still tasted GREAT, no matter the frosting color!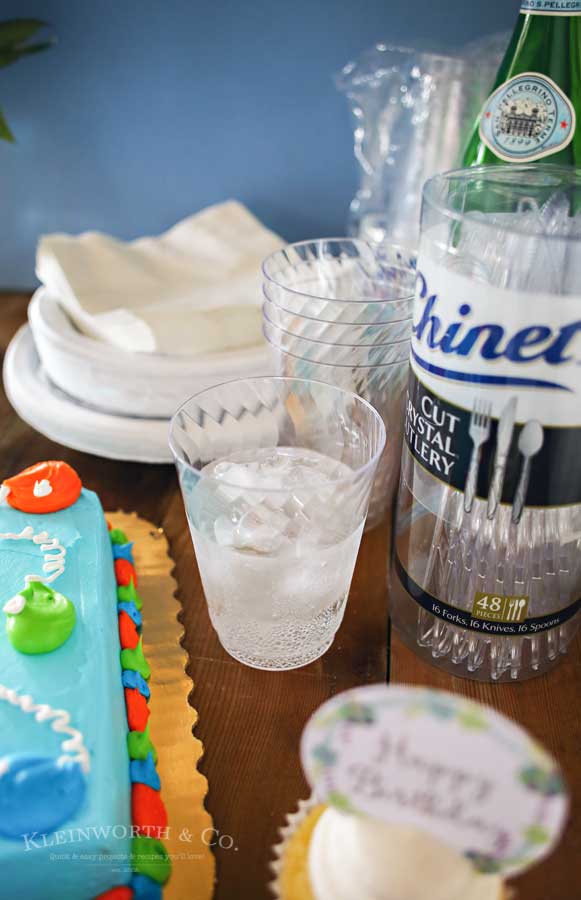 The best part about having cake like this is that I can use my Chinet® Classic White™ All Occasion Plates for our plates, and napkins, and Chinet® Cut Crystal®, cutlery to keep the dishes down to just the ice cream scooper. I always like using Chinet plates & utensils for things like this because they are sturdy enough to handle cake & ice cream, they don't fail even as melted ice cream tries to soak through & yet are they are still disposable when the celebration is over.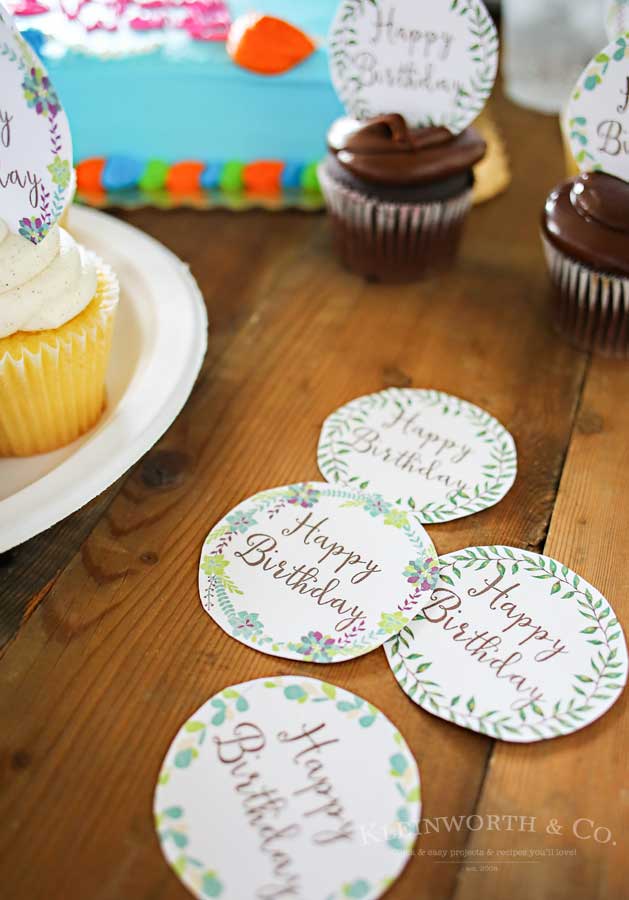 I love how these toppers are floral & pretty & just perfect for something like a little girl's fairy party.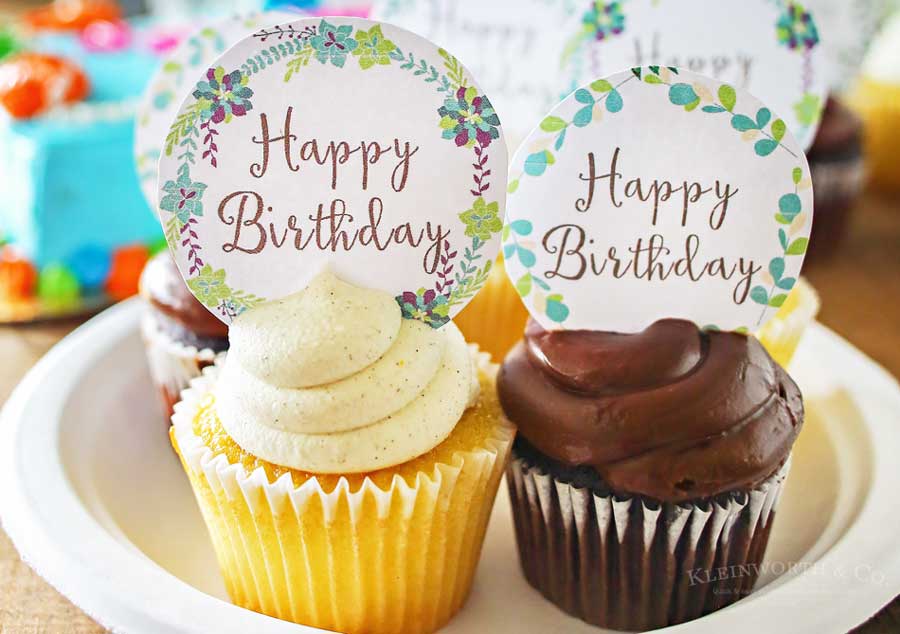 But they could easily be used for an adult woman's party too, like we did here. Versatile & simple is where it's at.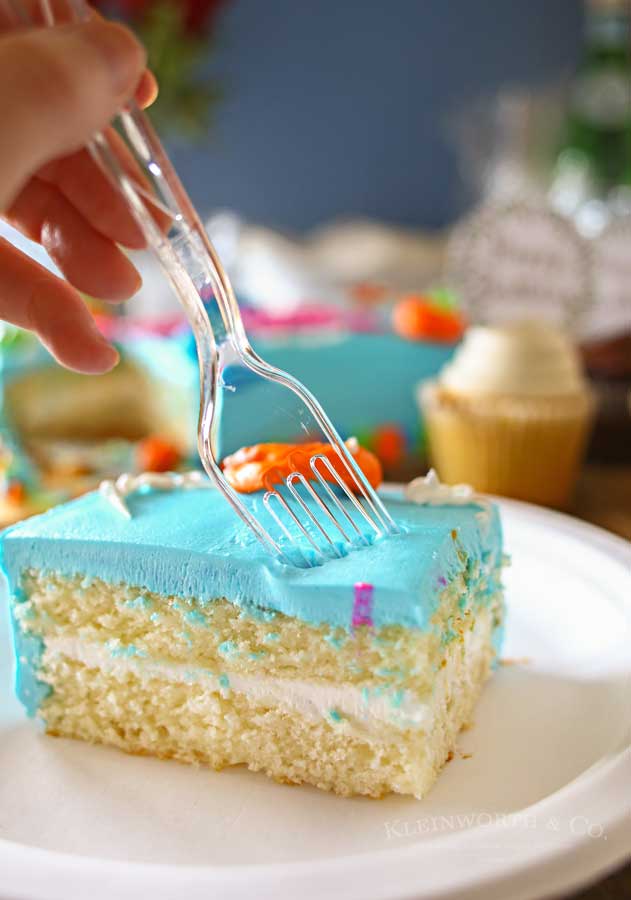 These everday family moments are what it's all about! The Chinet® brand offers quality disposable tableware to help make entertaining a bit easier, for BBQ's, birthday parties or whatever you have happening. Currently Chinet® Classic White™ plates and napkins are available at BJ's Wholesale Club – Find a store.
Woodland Flowers Cupcake Toppers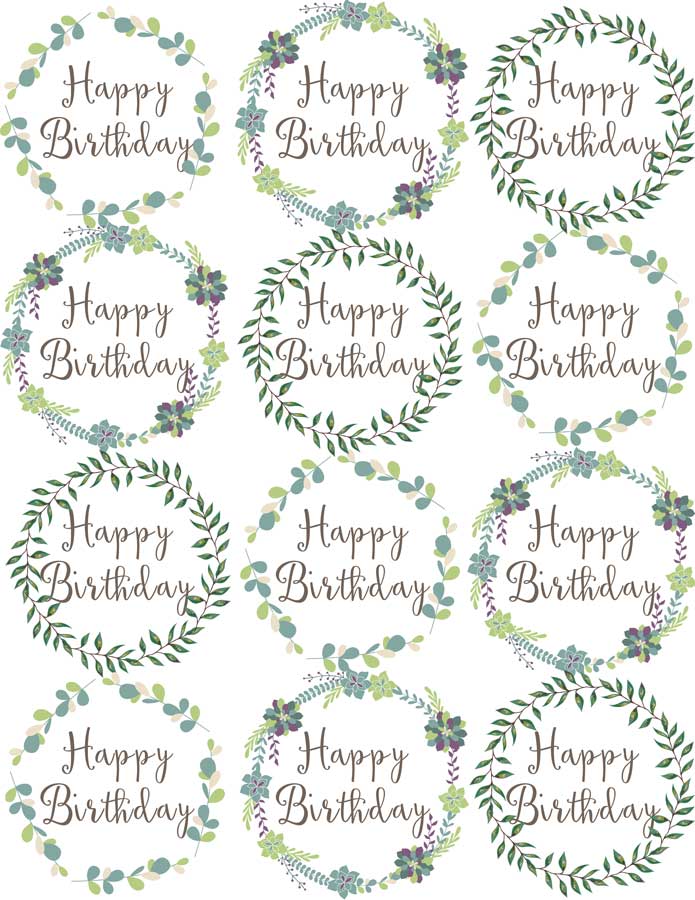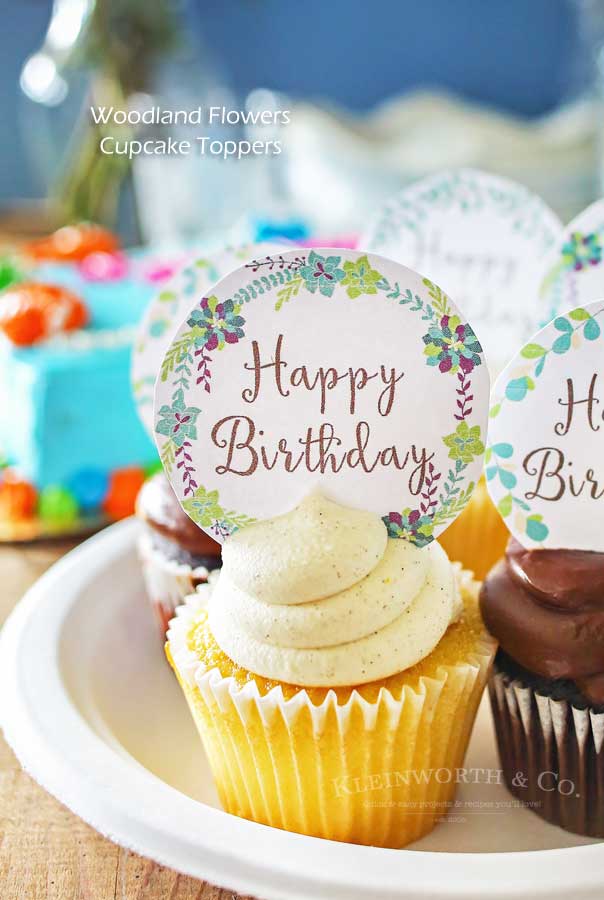 Enjoy your free printable! I hope they help make your party great!
If you use these for your party- please leave a link or tag me on Instagram @KleinworthCo
Looking for more great party ideas?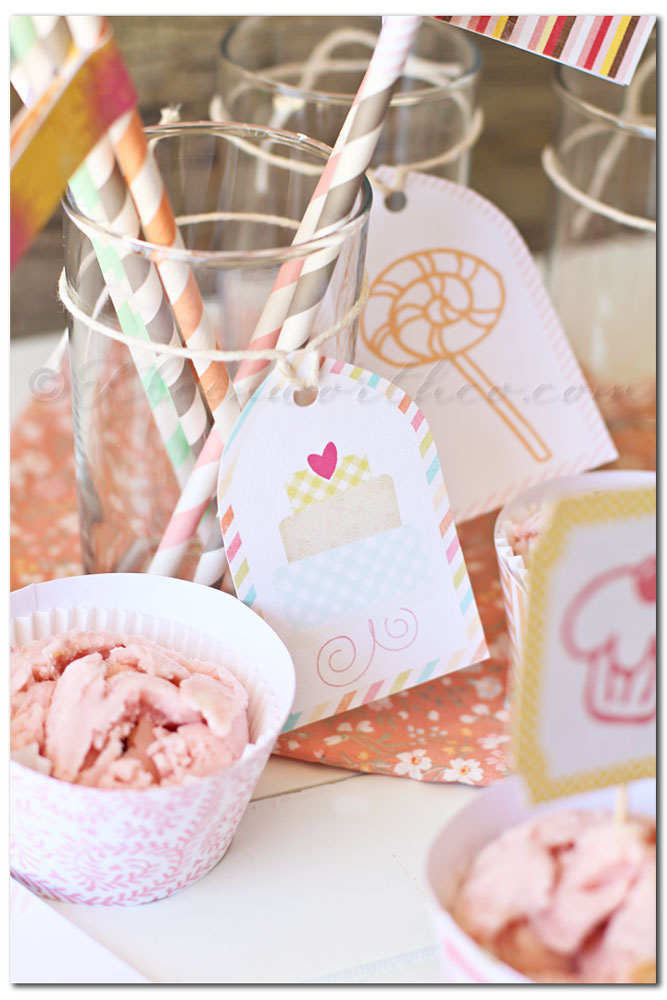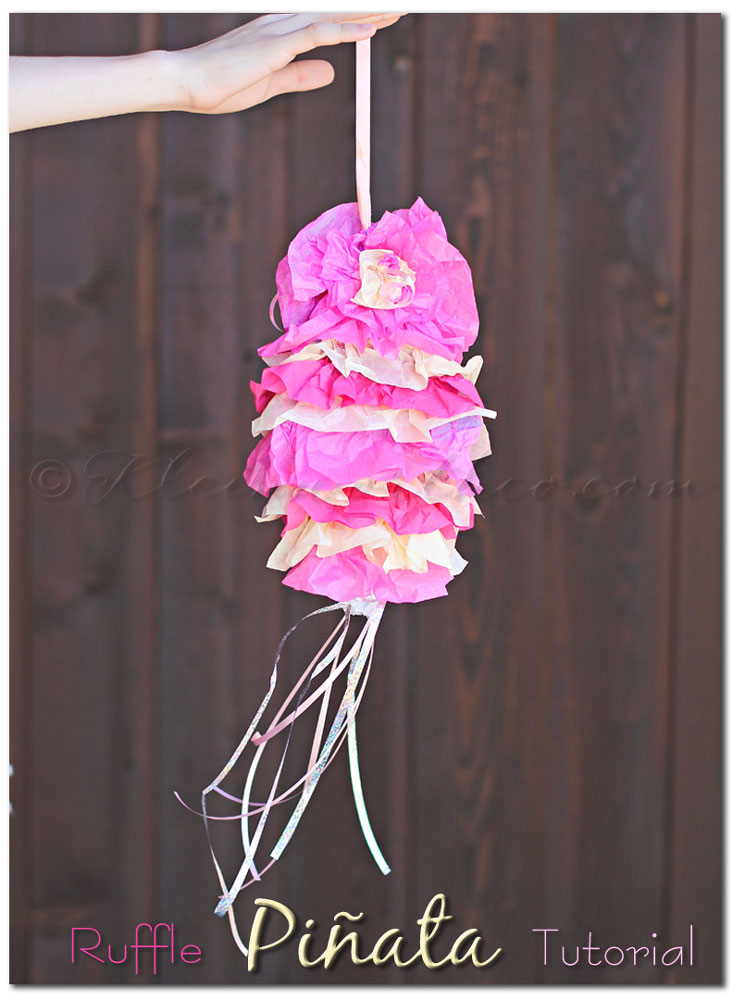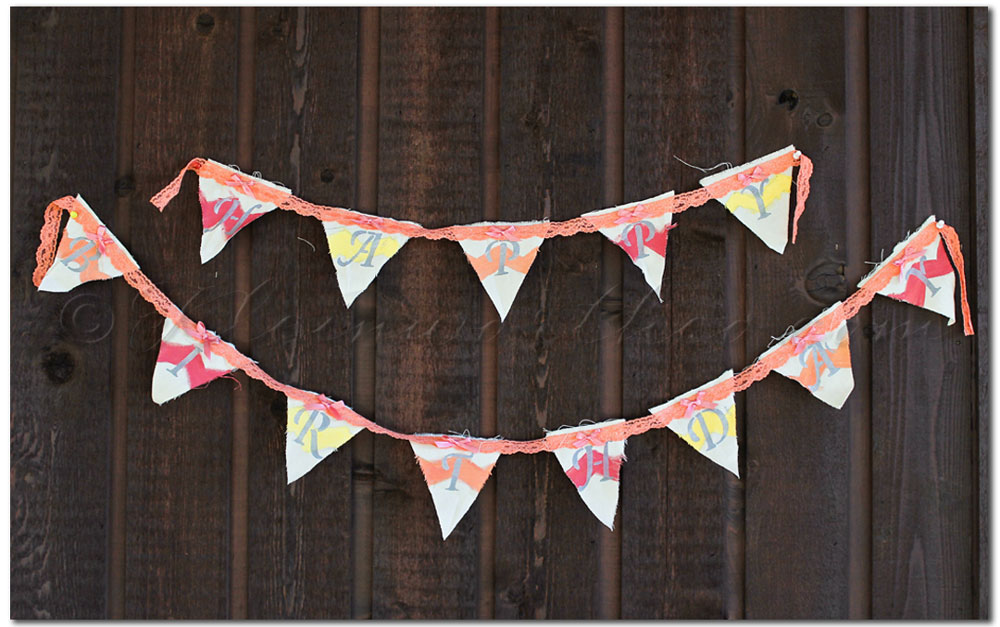 Don't miss these great ideas from these bloggers….
About A Mom – Build Your Own Sundae Bar
Moms & Munchkins – Movie Night Party Ideas
To see where I am linking today- visit HERE