Need some outdoor decorating inspiration & front porch ideas. It's time for a Summer Porch Makeover & I'm sharing how we transformed the look of our porch so easily. With just a few new pieces & a clear vision of where I wanted to go, we were able to give our boring front porch some mega curb appeal.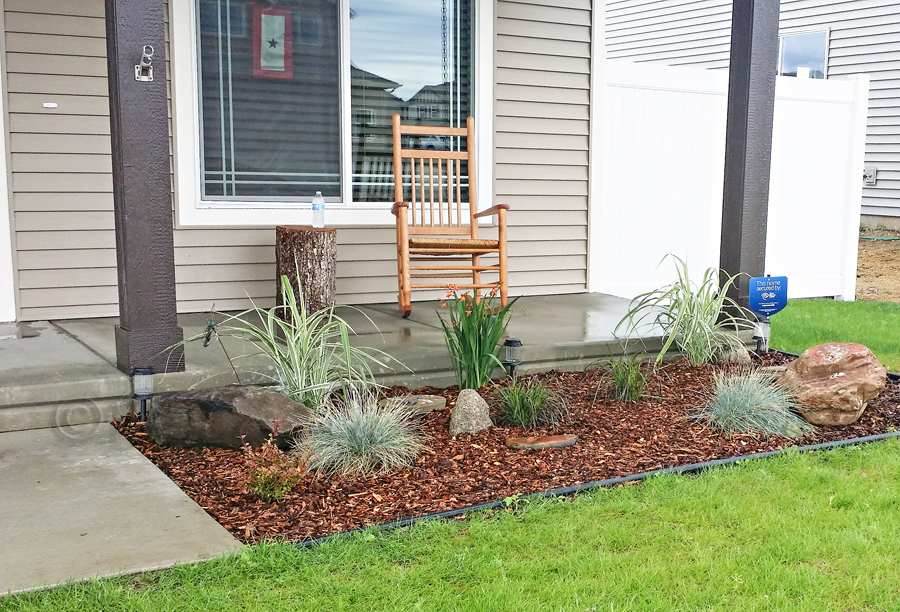 Here is what our front porch looked like since we moved in last summer. We have had this rocking chair for years. It's in major need of some TLC but we just haven't done it yet. Also- while I love the idea of a rocker on the porch – we really needed two. Since that wasn't an option – it was time for a new set. The whole thing was just pathetic. But we spent a good portion of our time working on the back yard & getting things done on the inside – the porch was neglected to say the least. It was just SAD!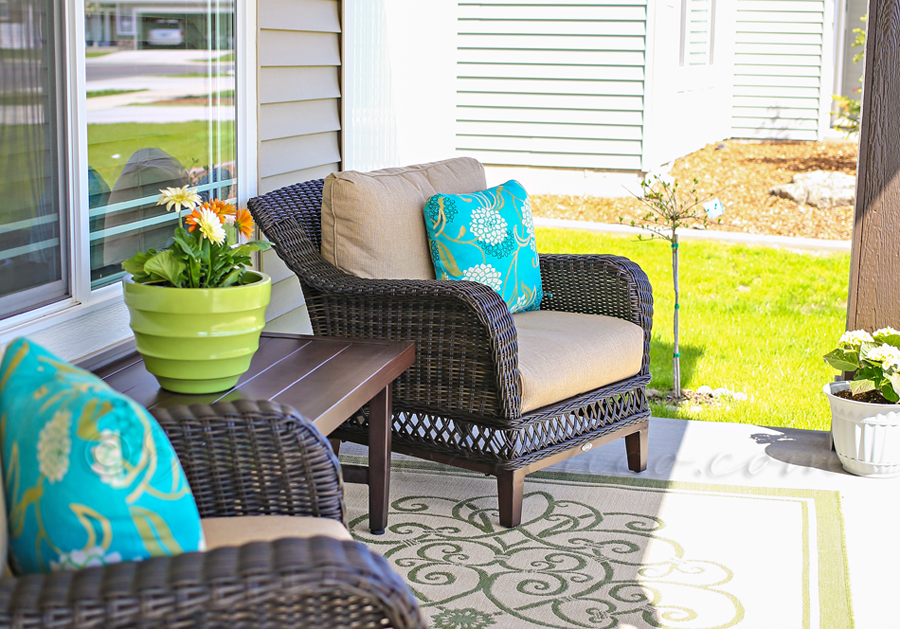 Although we live in North Idaho – this So Cal beach girl is all about decorating our new home like a beach bungalow. So I knew I wanted a wicker look for the furniture.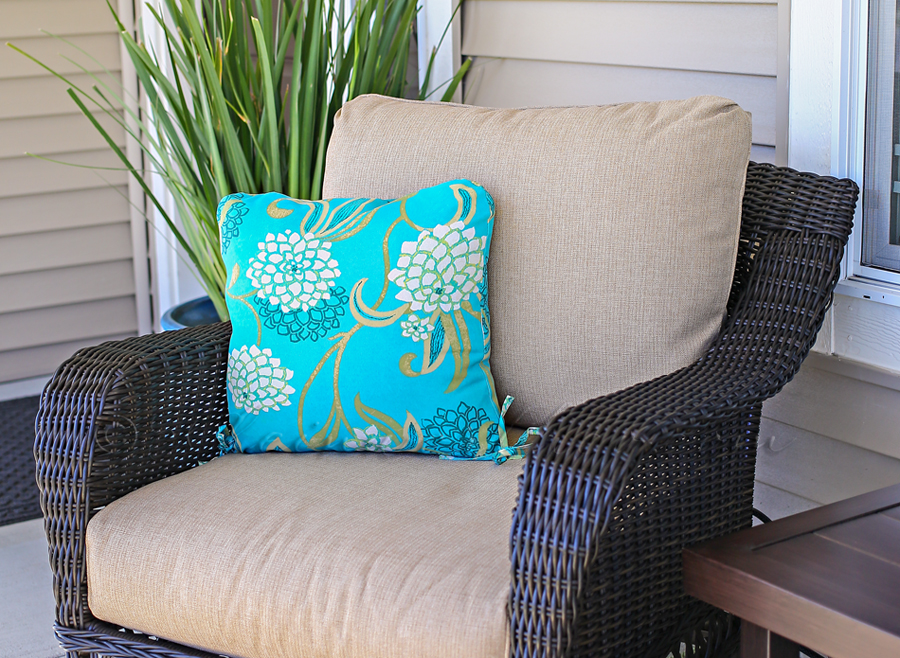 We chose chocolate brown to match our pillars. I wanted creamy taupe cushions to match our siding & then last weekend I shared with you my pillow makeover. We have a dusty greenish sea foam blue for our shake accent color on the front. So blues & greens are my accent colors throughout the remaining porch decor.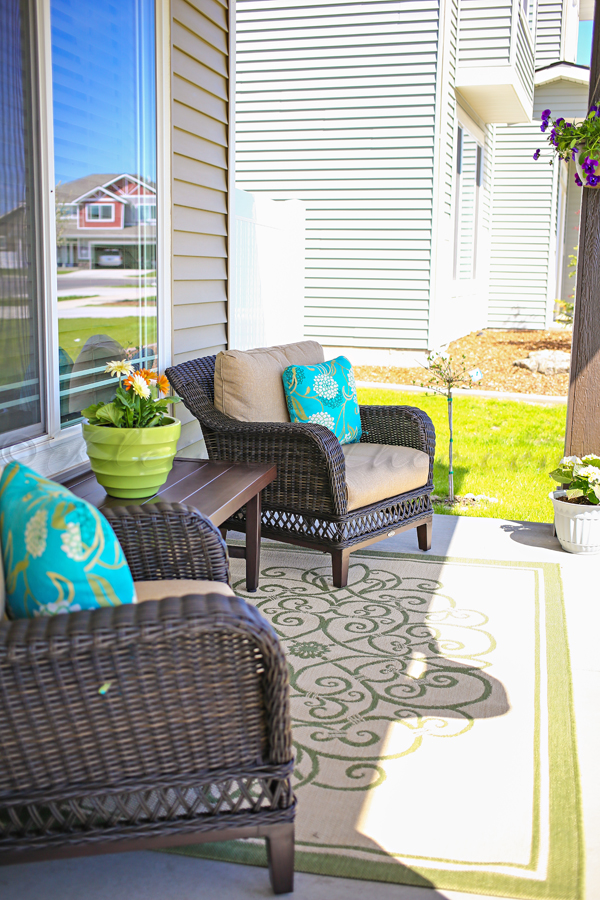 Since I'm usually one to head in the opposite direction when I see a trend that has a way of over staying it's welcome – I decided a long coffee table would be better suited in-between the chairs instead of the traditional round or square table usually sold with these chairs. It gives plenty of space for both the hubs & I to set down our beverage or maybe our breakfast plate. We like to enjoy our coffee & donuts out there on the weekends when we can.
Other than that – I will let the rest of the photos show you around!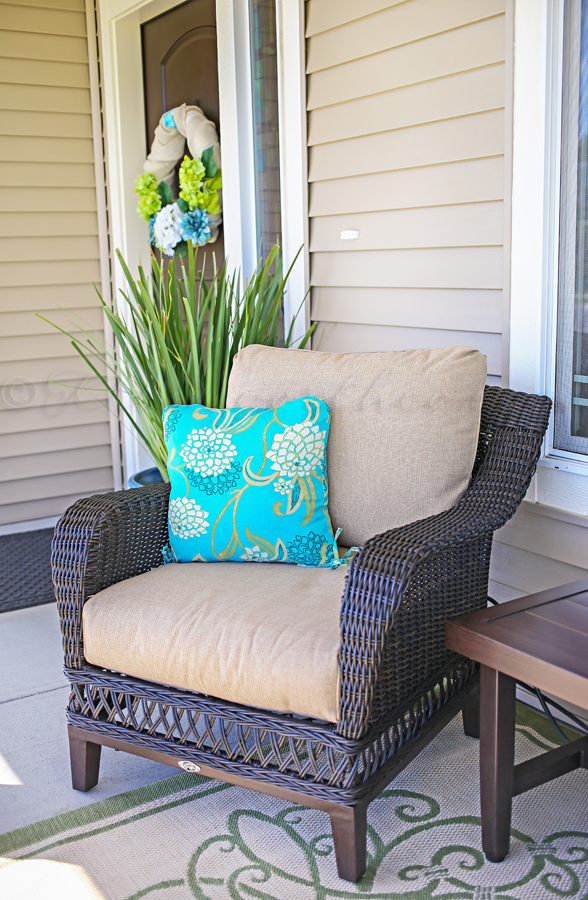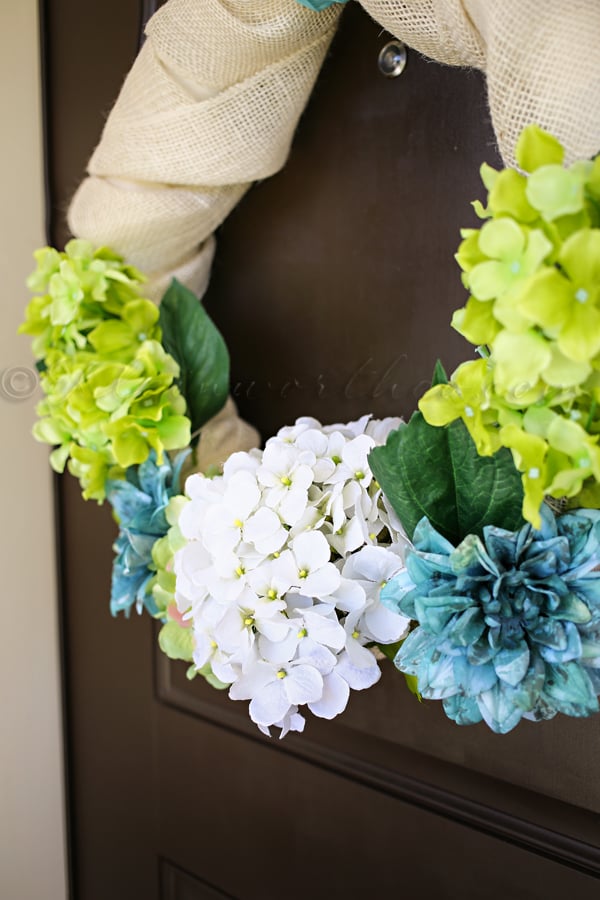 Tutorial on how to make the wreath.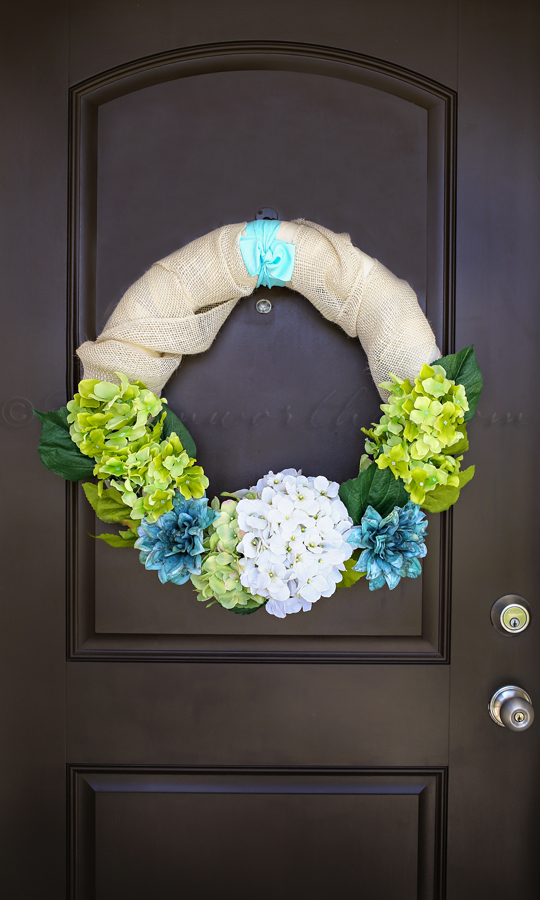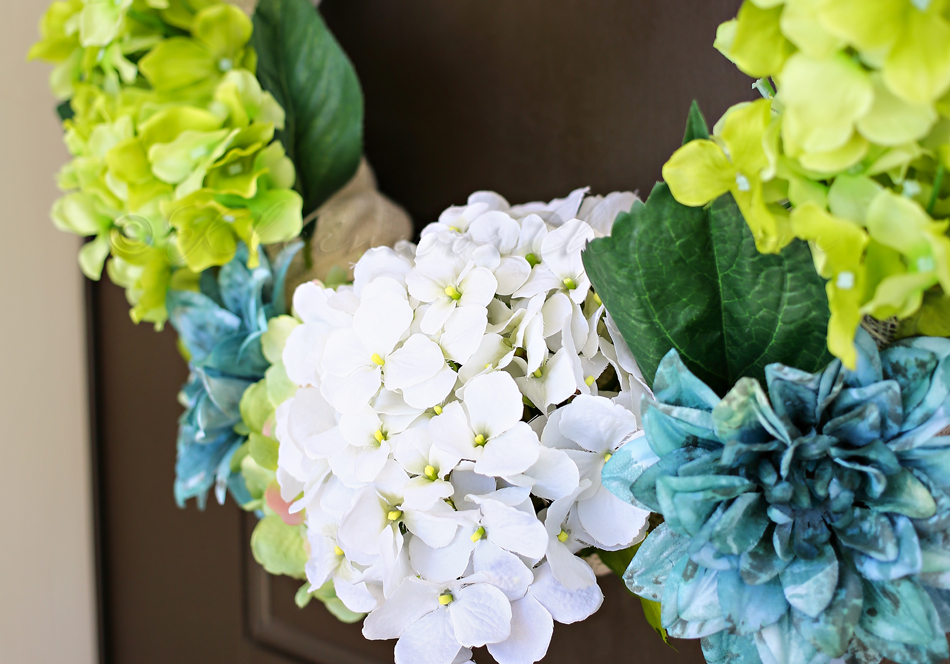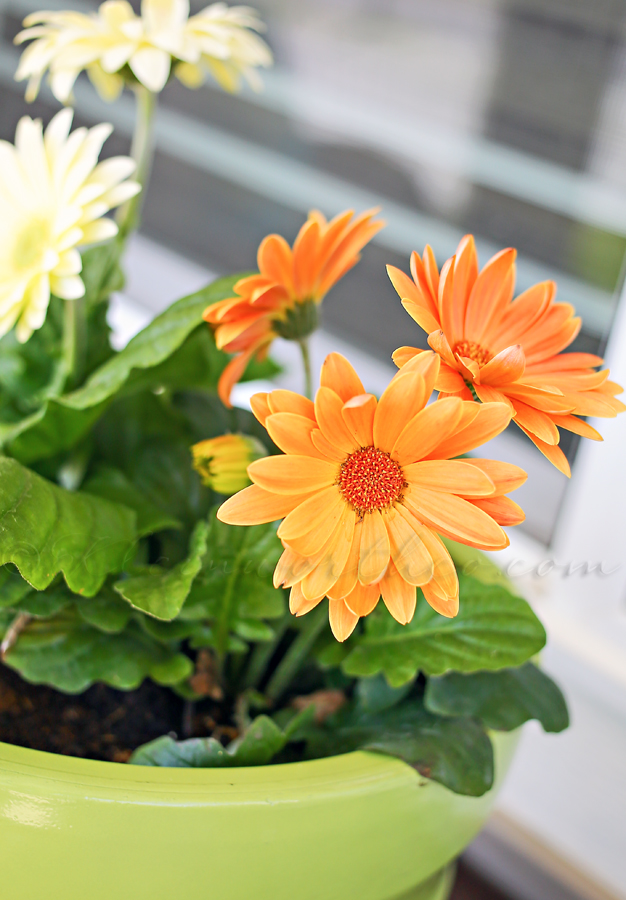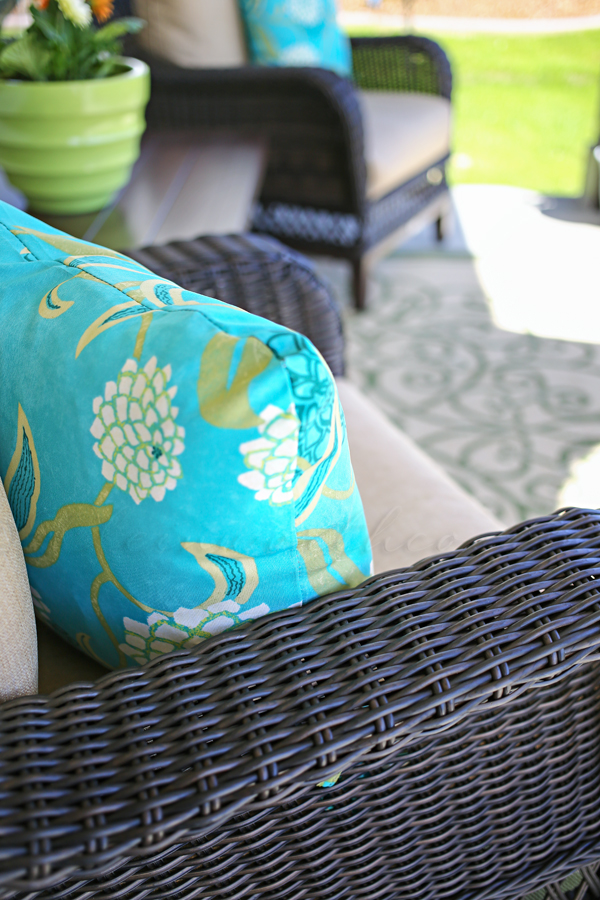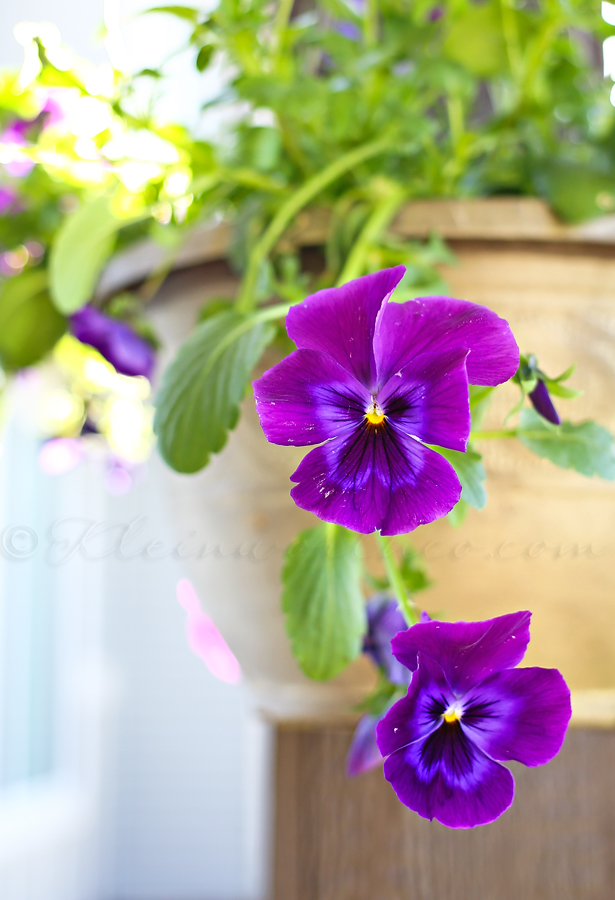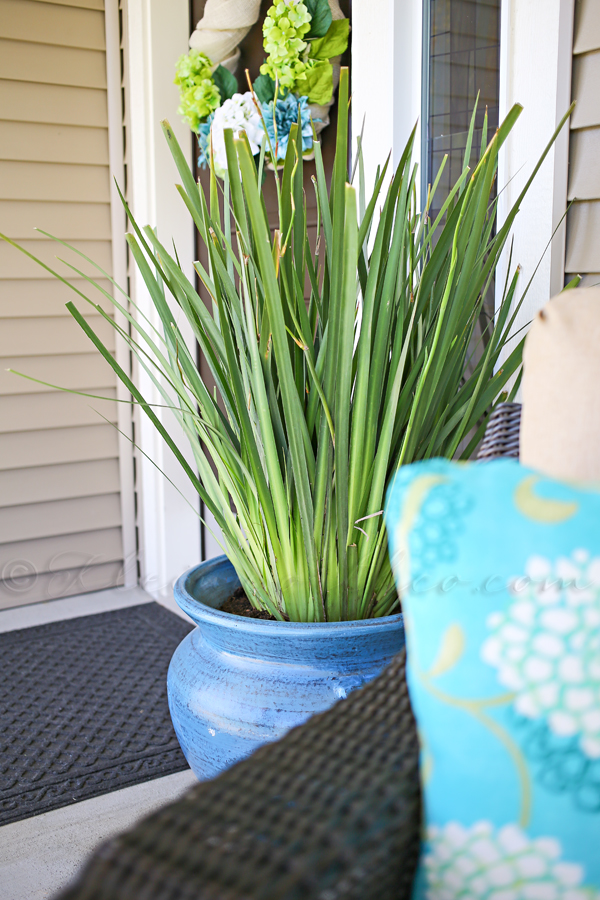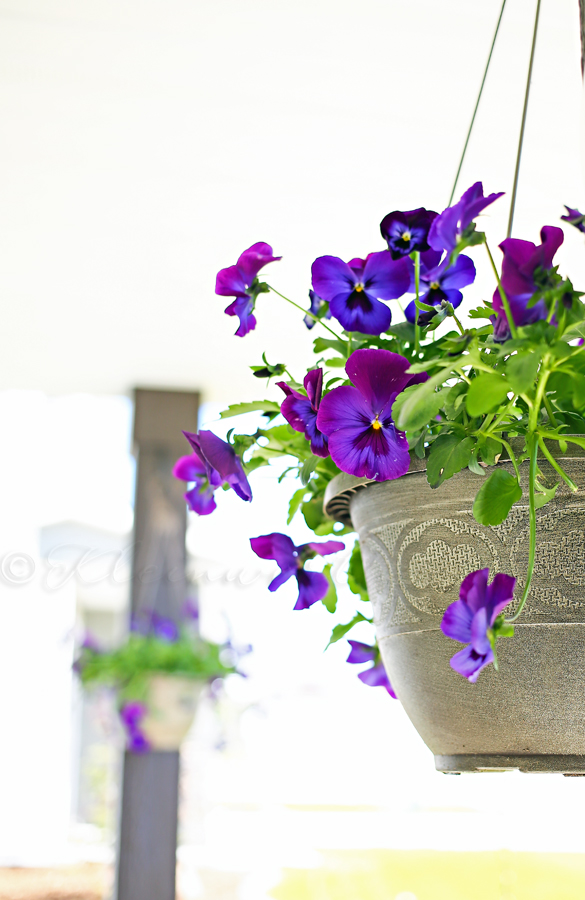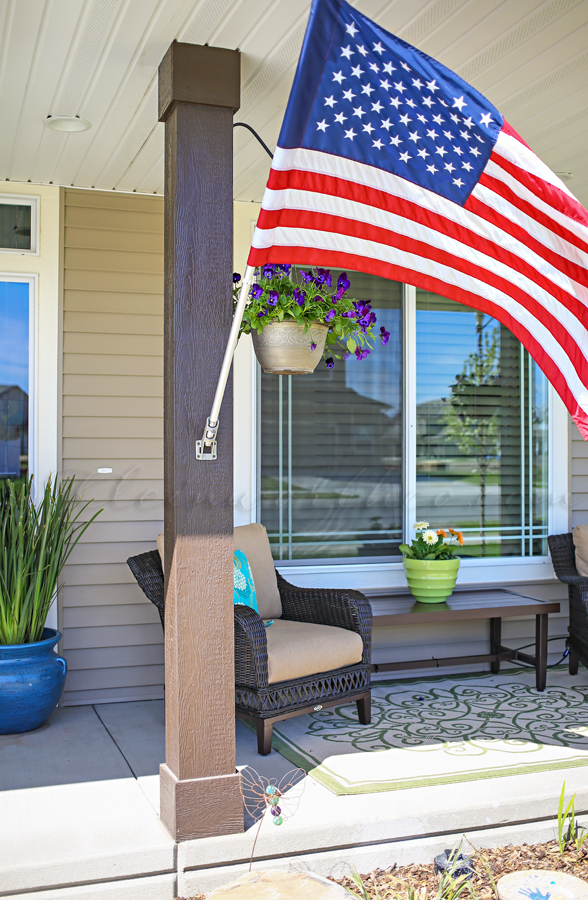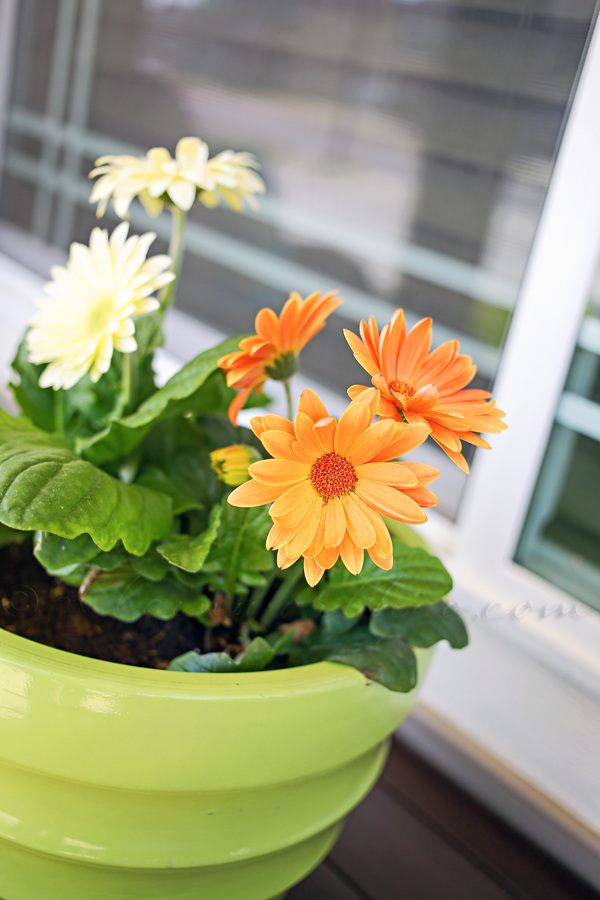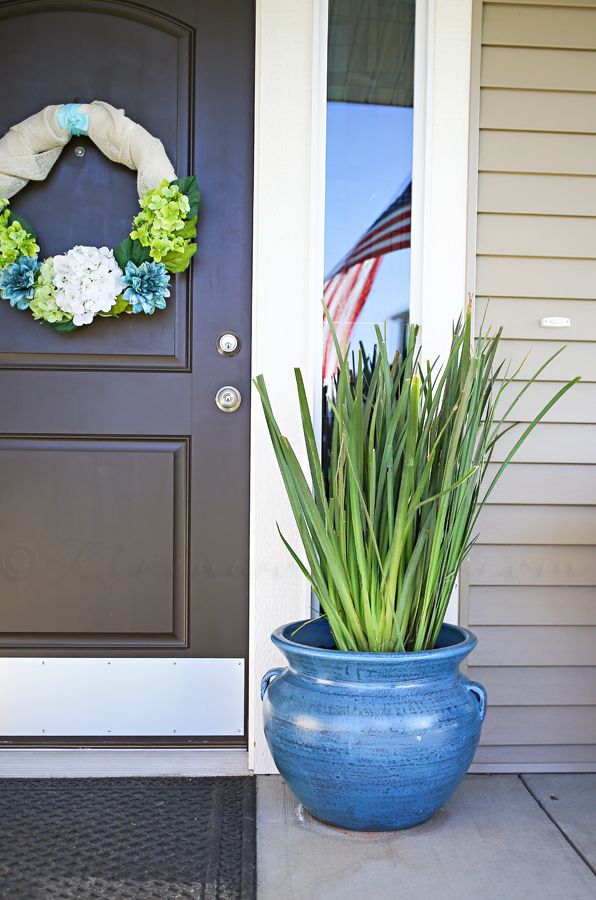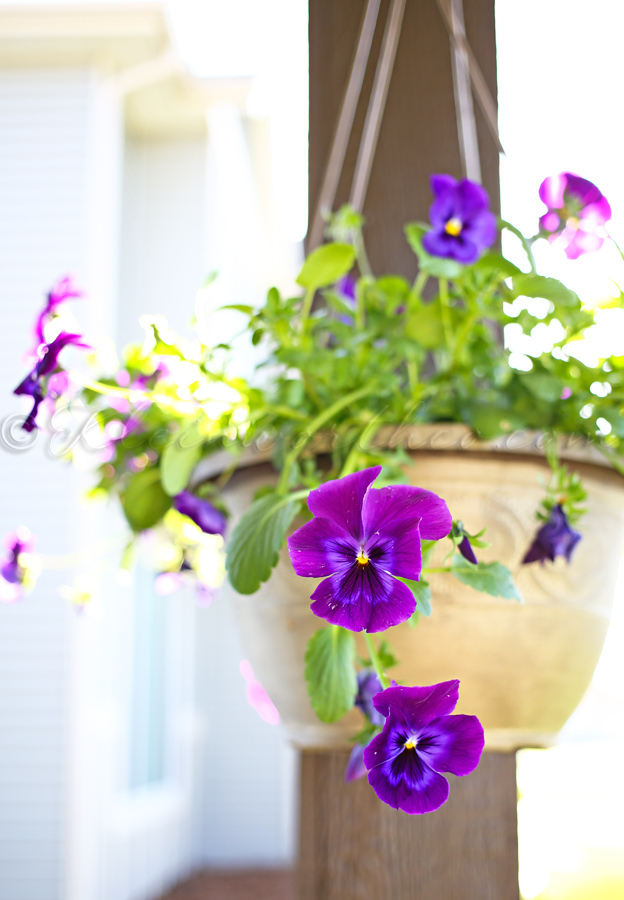 Looking for more outdoor decor ideas?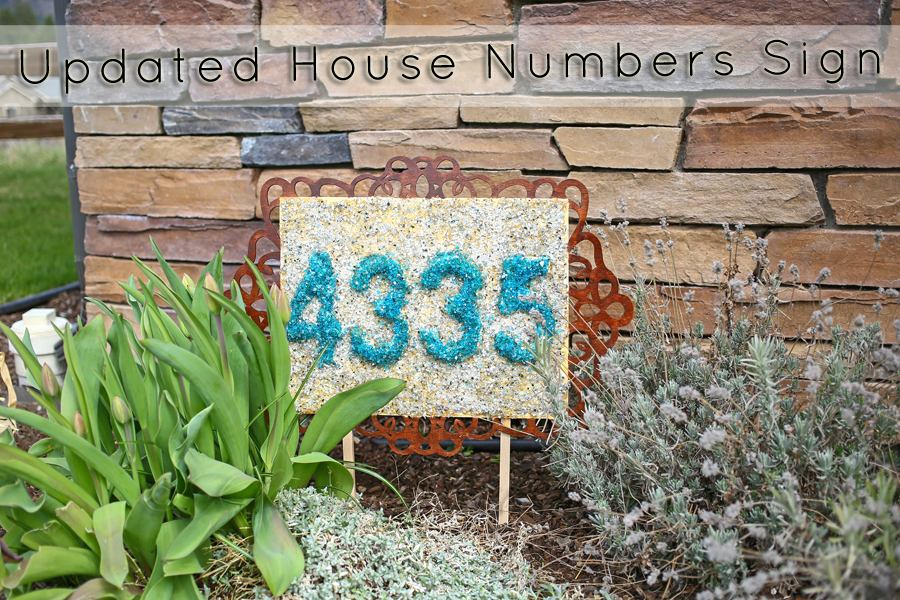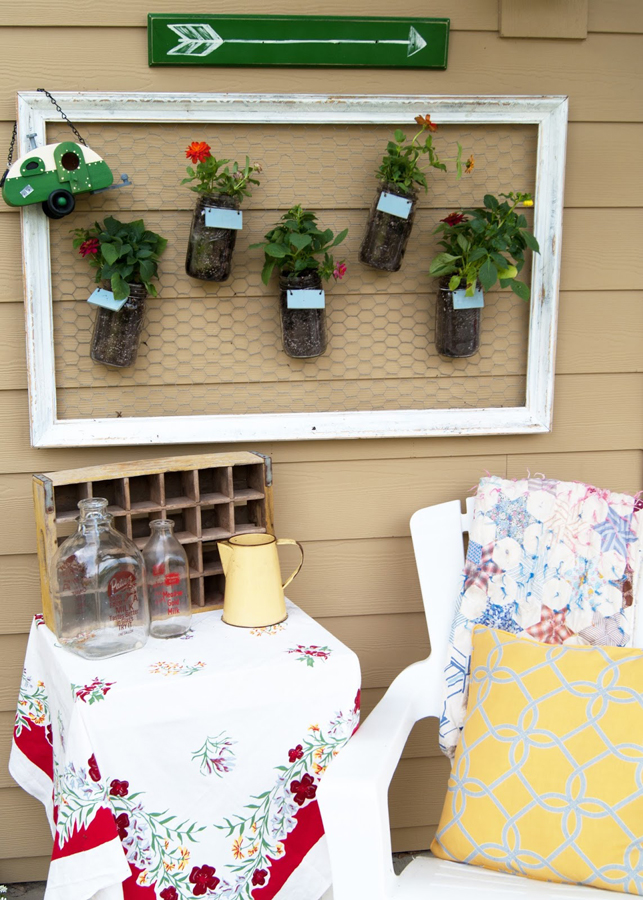 To see where I am linking today- visit HERE