The munchkin's birthday is less than a week away. I have been going crazy getting everything prepared & planned. I don't know why but it seems that we seem to always do more for her birthday than for the others when it comes to planning. Maybe because it's summer & the others are right before & after the holidays & we are just completely wrapped up in all that stuff during that time. But for whatever the reason- August brings on a big deal for the the little one. Usually my mom comes & we make the cake & I have lots of help with all this. No this year- I will REALLY MISS having her here as I totally suck at making cakes. I love having a professional cake decorator here to help me through it. But her health is SO MUCH MORE IMPORTANT right now so I will be chugging through on my own. I decided to start off easy this time & make a
I decided that since the munchkin loves pink & orange- we would go with a Sorbet colored theme.
It's happy & summer like too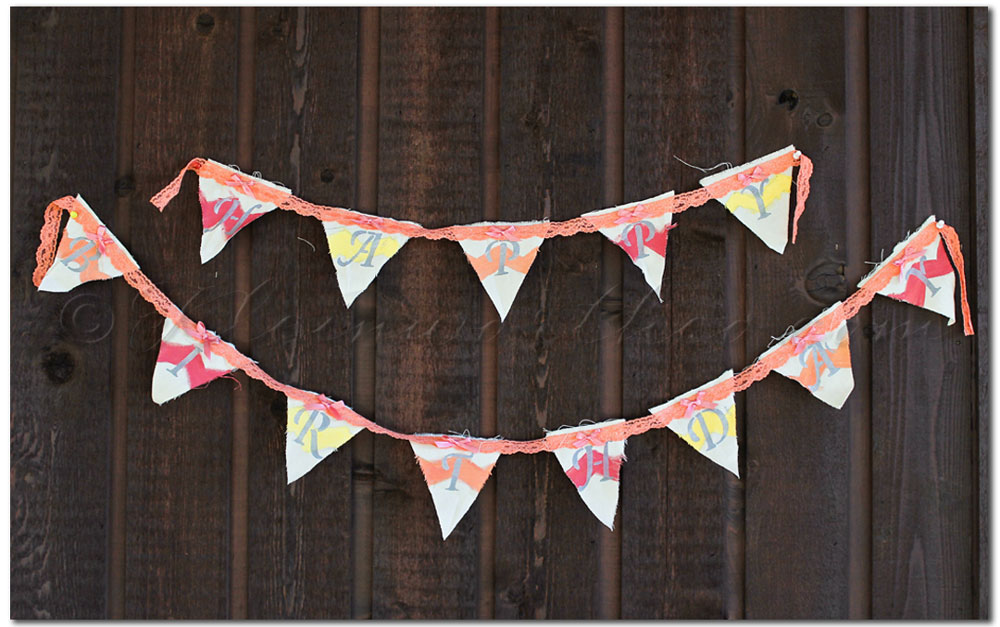 Please forgive me for not getting this thing hung evenly. The wasps were bothering me & I was trying to work fast & get out of there.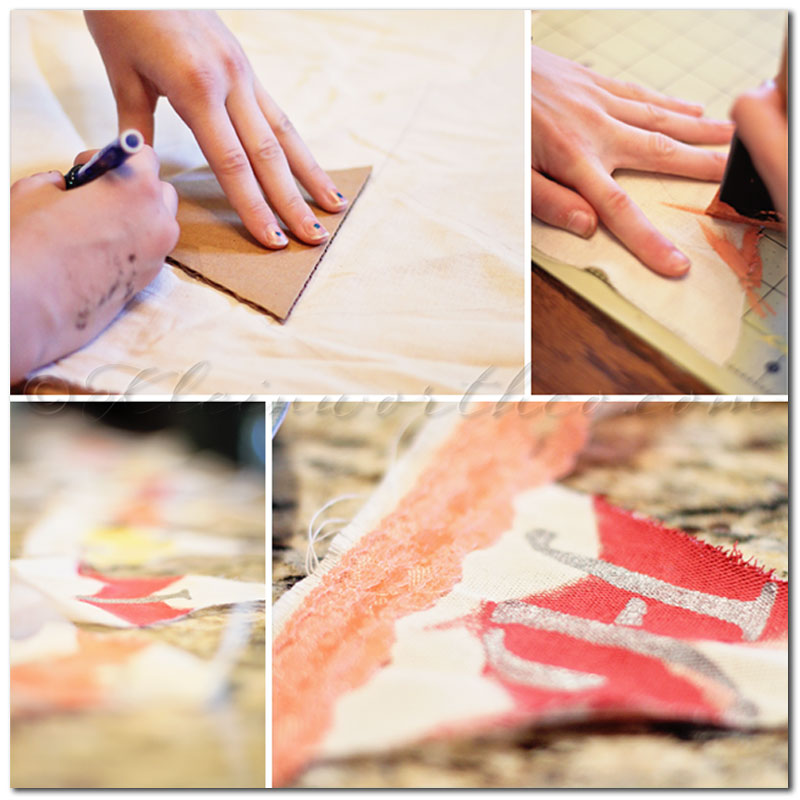 The girls helped me with this. Using a template we cut out the canvas. Then used another template to make the chevron marks & paint them in with yellow, pink & orange. Then I used my stencils from my Plaid Summer Kids campaign & stencil in the letters with some metallic silver paint. After they were dry I used some hot glue (the fabric glue just wasn't holding tightly) & attached the lace to the tops of the banner pieces. I felt it was sort of incomplete still so I then glued on some little pink bows on the tops of each piece. I think that was just enough embellishment for my taste.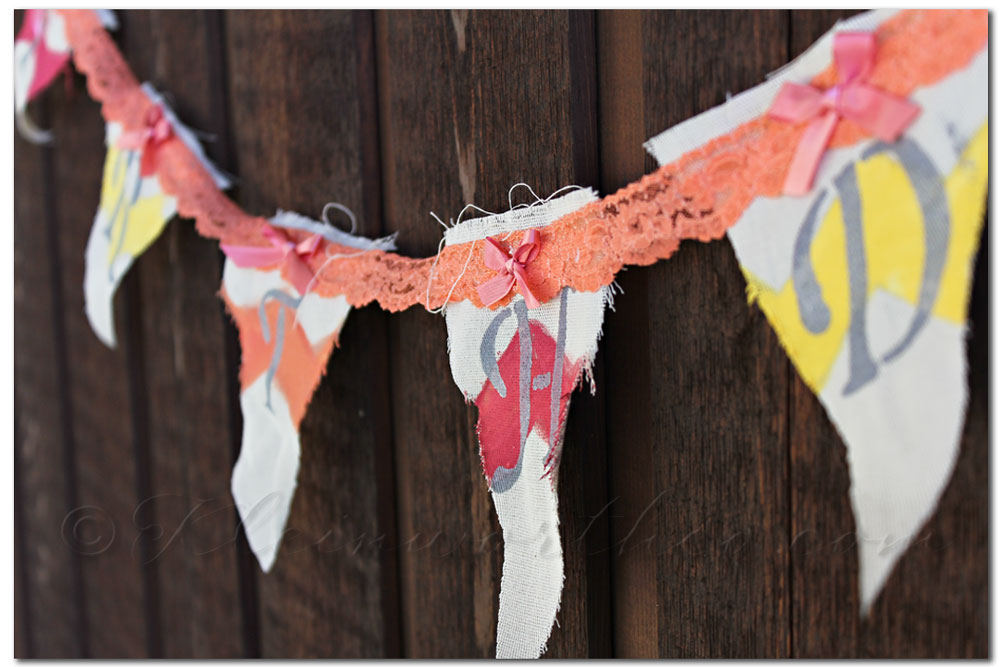 I love the ragged edge on these.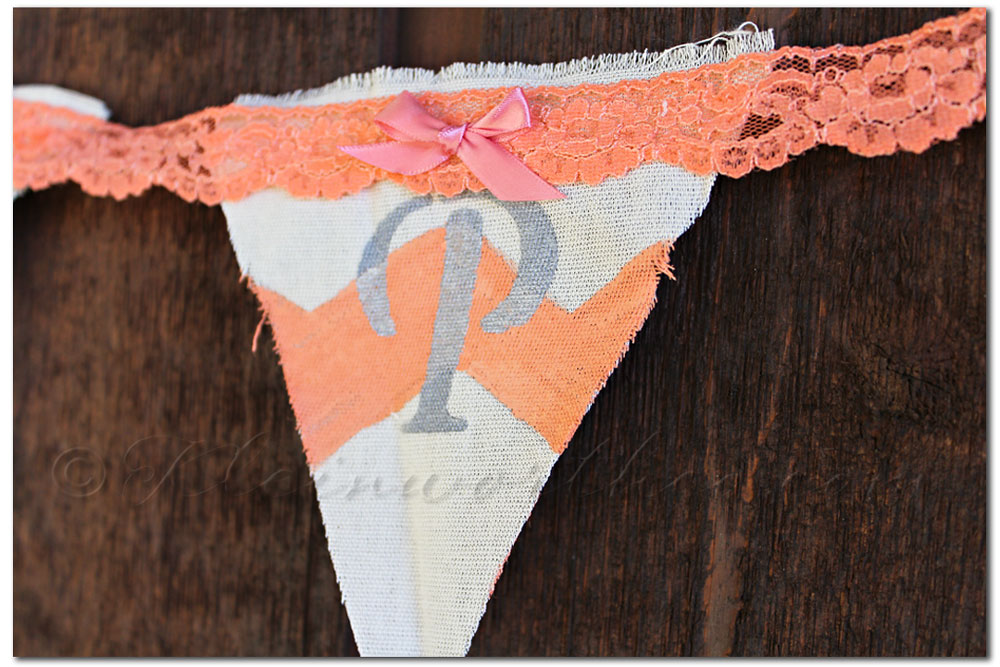 So there you have it. Simple little birthday banner for my not so little girl.
Don't forget to come back & join me on Mondays for Project 52
To see where I am linking today- visit HERE
[jetpack_subscription_form]