I have been wanting to create a dream Christmas tree for a long time. I have always been drawn to the creams, browns & golds that you see with rustic Christmas tree decorations. Every year I say I am going to change things & make a beautiful tree but I lose track of time to get it done & we end up putting up the same ol' random collection of ornaments that we have been using for years. NOT THIS YEAR. I am being proactive & starting now. Best part is that I am utilizing things I already have on hand & either re-purposing or up-cycling them to work for me this year. It won't cost me much of anything but some paint & a dip into things I already have on hand- so that's a good thing. Because when it comes to the hubs & my bright ideas- the only thing he wants to know is "how much is this going to cost us?" For this- nearly free & I get my beautiful tree. So one of the first things I knew I wanted was pine cones. I set the children outside to gather what they could in the yard- we will continue to collect & add to our ornaments as they fall off the trees. But to start we made these little beauties to bring the rustic of outside in here.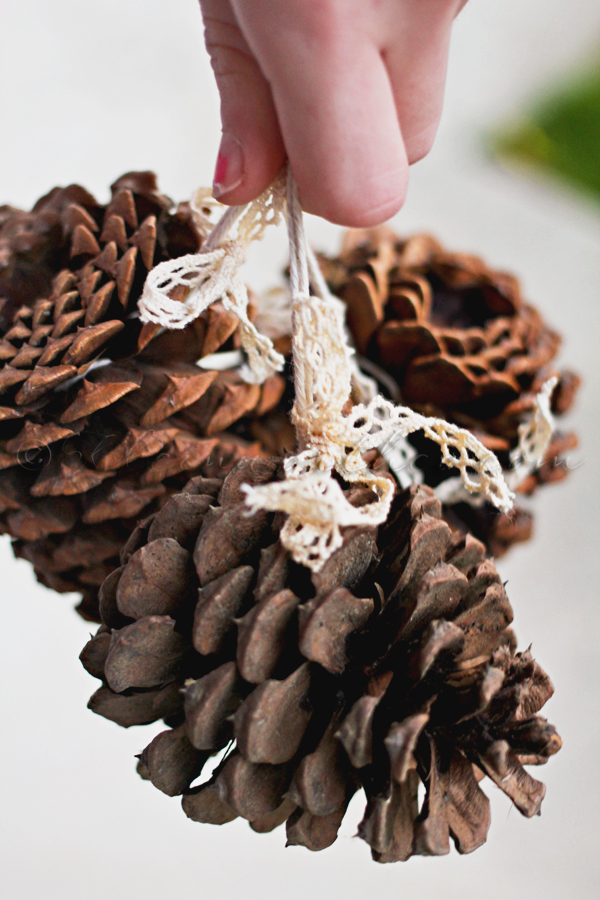 Super simple – just take your pine cone & intertwine your string around the base-
tie in a knot & then tie another knot at the ends to make your loop.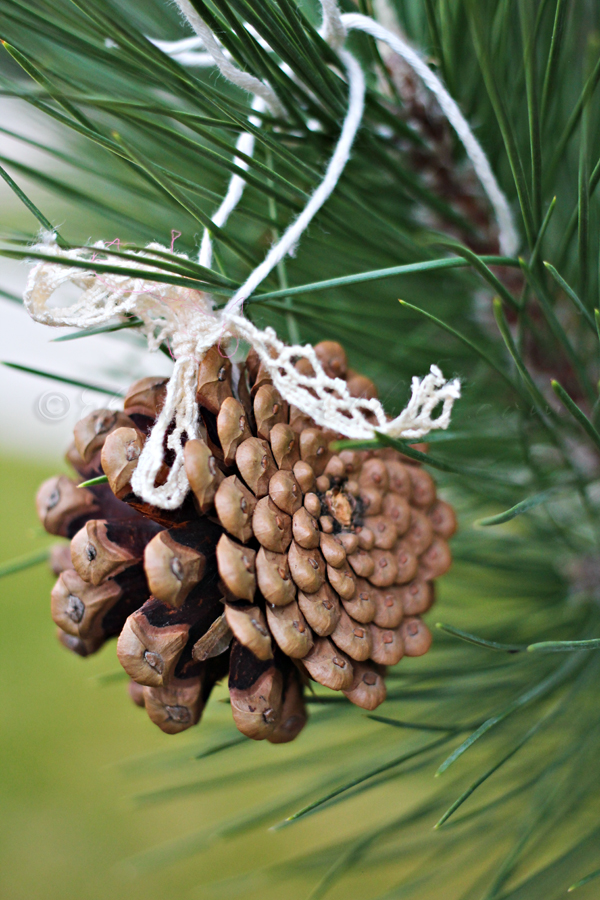 I added a little cream lace bow around the base too for more brightening once it's on the tree.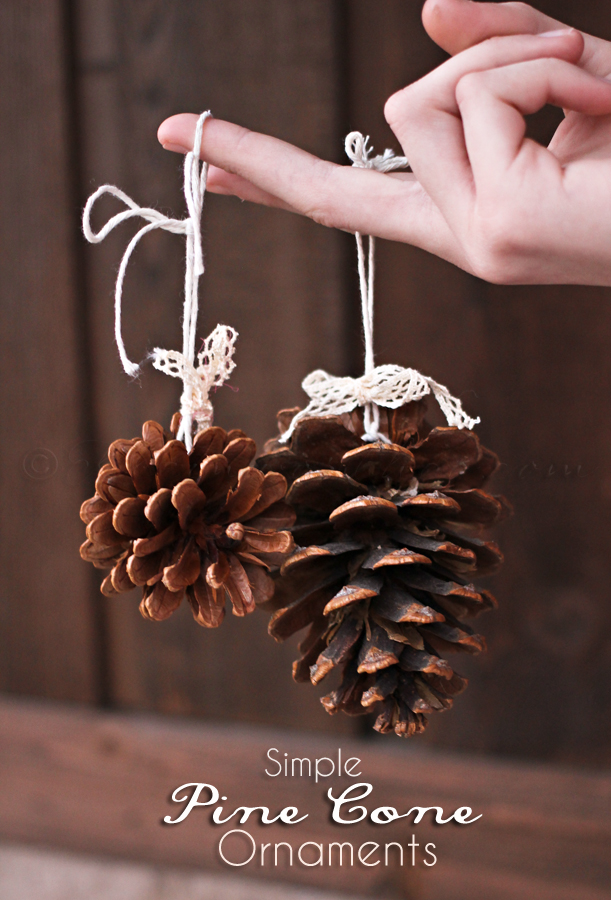 It's that simple & I can't wait to get our tree so I can put them on.
Stay tuned- more of my re-purposed Christmas tree decorating shared soon.
Don't forget to come back & join me on Mondays for Project 52
To see where I am linking today- visit HERE