Back on Easter we spent the day enjoying the glorious weather & working on getting the yard cleaned up from the winter.  That meant trimming branches from the pine tree.  The hubs thought I was nuts when I was trimming all the pine needles off the branches & storing the branches all in a large tote.  He really thought I was crazy when I told him I was going to craft with them.  Hehehe- I spent the past weekend finally doing something with them.
He never liked the coffee filter wreath I had made for spring.  He thought it looked like a giant tutu & asked me every week when I was going to make something new for above the mantle.  So I finally did.  I brought in the big tote, grabbed some twine & got busy.   He thought the coffee filter wreath wasn't rustic enough for this cabin.  He was probably right but I was craving something a little prettier than cabin decor.  So – yes, we are back to cabin decor around here.  But I was able to make it pretty too.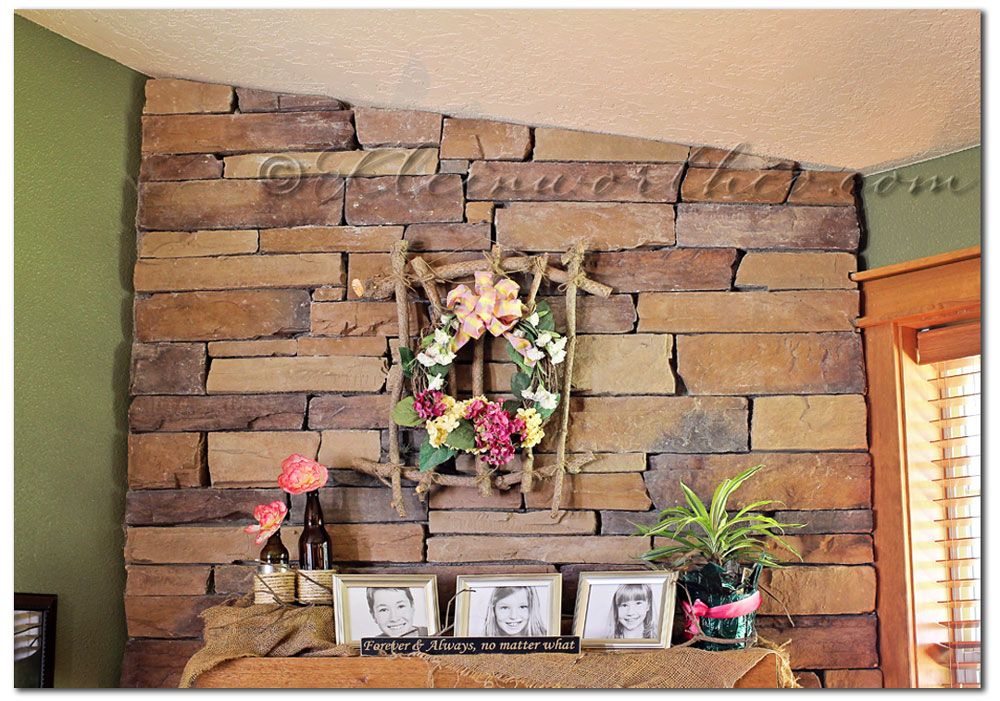 I just laid them in the formation I wanted & started wrapping & tying until they were all holding firmly together.
Then I attached a wire by wrapping it around the top branch so that I would have something sturdy for the hook.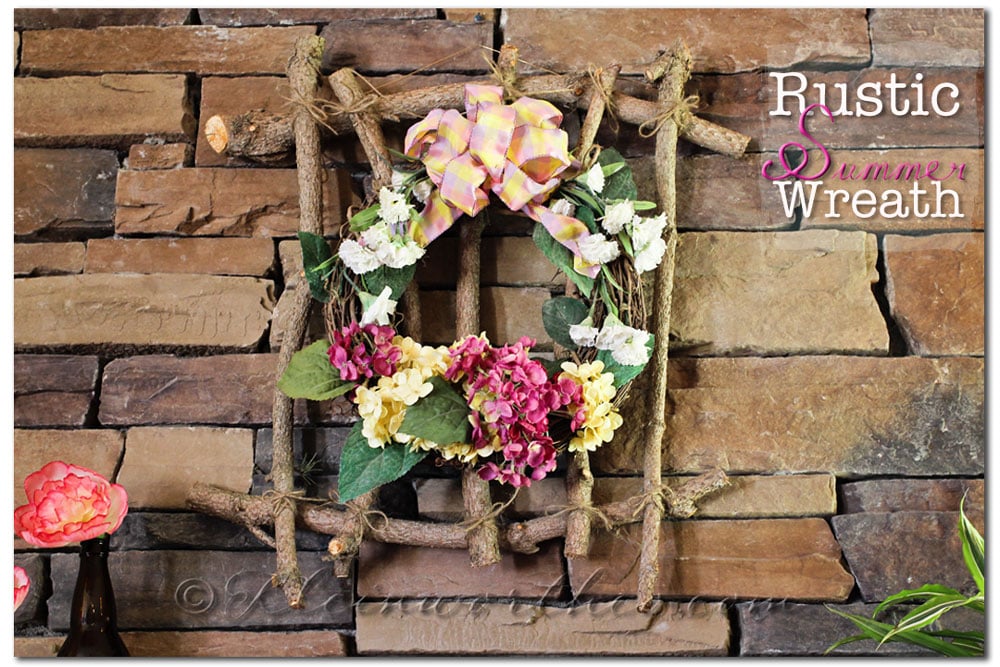 Then I took one of my previously made wreaths that I used to use on our old front door & tied it on there for some color.
It was far too small for our giant front door anyhow- so I was going to have to change things up regardless if I wanted to use it again.
It worked out perfectly.
So there you have it- my new rustic summer wreath.  Super simple.
Don't forget to come back & join me on Mondays for Project 52 & Wednesdays for Your Best Weekly
To see where I am linking today- visit HERE
[jetpack_subscription_form]