Real Food Slow Cooker Suppers: Cookbook Pre-Order Giveaway is loaded with some really awesome prizes & a fabulous cookbook! Check it out below!
Real Food Slow Cooker Suppers: Cookbook Pre-Order Giveaway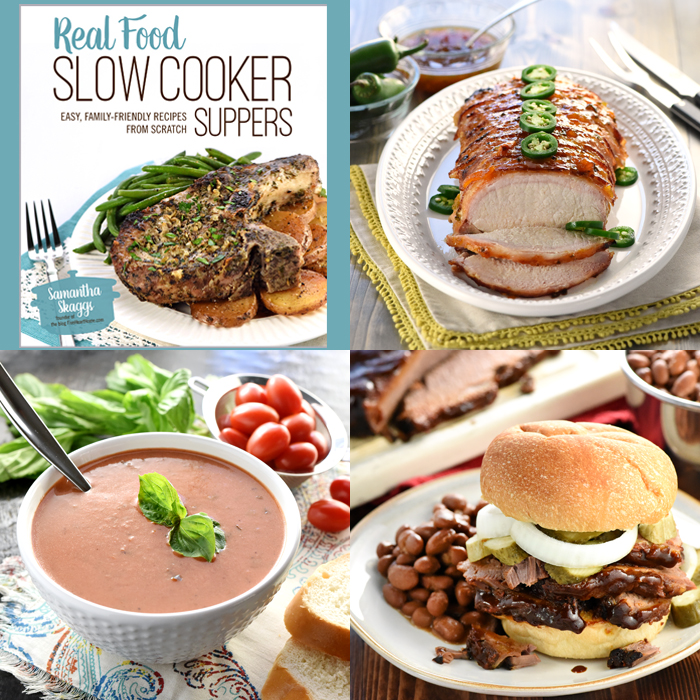 Back when it was still chilly outside & the hubs was gone at the apartment most of the time, I had the privilege of helping my dear friend Samantha test some of the recipes she was including in her cookbook. She was given the opportunity to create a cookbook of slow cooker recipes that used only real ingredients- no pre-processed stuff. I literally replaced every meal I could with recipes from her testing list. Every single one was something the family fell in love with. So when it came time to help Samantha get the word out about this book & how it's now available for pre-sale, I was all over it. Because of course, I'm going to tell you about where you can find great recipes like these. Since I have personally tried most of the recipes in this book, I know you will love these as much as we do.
Real Food Slow Cooker Suppers will be released on October 11, 2016, but it's available for pre-order now! The cookbook features:
♥ 80 new DINNER recipes made in the slow cooker, prepped when it's convenient for you and cooked while you go on with your day
♥ recipes utilizing real, fresh ingredients instead of processed or packaged ingredients
♥ a variety of recipes, from classics to comfort foods to soups & stews to sandwiches & tacos to holiday main courses, and
♥ a full-color photo with every recipe!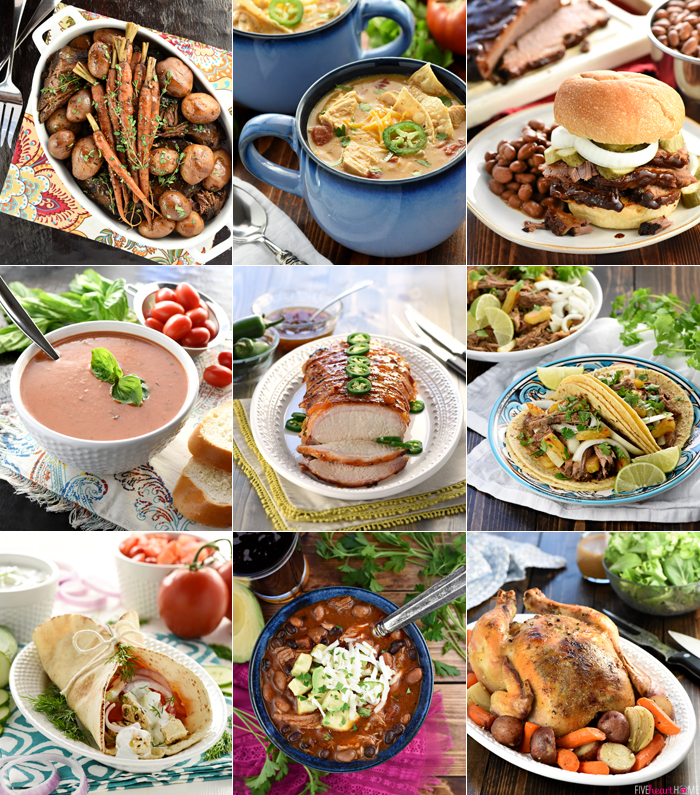 To thank those of you who have already pre-ordered or are planning to pre-order, we're hosting a big giveaway! It's easy to enter and the prize pack includes a generous Amazon gift card, a fancy new slow cooker, and some additional kitchen accessories that will come in handy when using the cookbook! 🙂

To pre-order Real Food Slow Cooker Suppers, click one of the links below:
or wherever books are sold!
And to enter the giveaway, simply fill out this form and submit!
GOOD LUCK!!!