This post brought to you by Sonoma-Cutrer Vineyards. The content and opinions expressed below are that of Kleinworth & Co..
It's that time of year when it's great to host some friends for a relaxing backyard gathering. Have you ever hosted a wine party? This summer we plan on gathering in our backyard, serving some great food & enjoying some delicious dessert & Sauvignon Blanc in the warmth of the evening. If you are Planning a White Wine Party, here's some tips to help you make your party a success. From how much you need to what to pair, it's all here.
So to start – who should you invite?
Invite friends and even new acquaintances. You can use the party to engage in great conversations surrounding wine, including history, cuisine and travel.
How many to invite & how much to serve?
How many people you invite is entirely up to you. However I like to keep it more intimate & invite just a few couples over. That way it keeps the cost down for both wine & food and it allows for more engaging conversation. Plan on serving 2-3 ounces of each wine per guest, one bottle will serve 8-10 guests.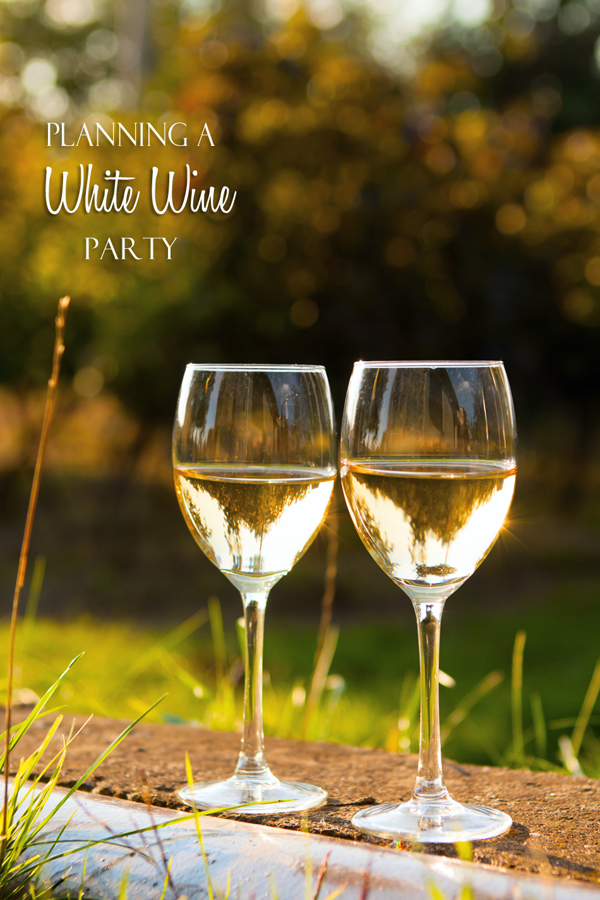 Wines
Be sure to bring your wine to proper temperature before the party so it's ready to go. (for whites it's 55 degrees) Also, be sure to have a few extra bottles on hand so your guest can leave with a bottle of their favorite flavor of the evening.
Since white wine pairs so well with citrus &fruit, here are some of my favorite recipes I plan on sharing.
[metaslider id=28138]
So what wines do I suggest you serve?
Sonoma-Cutrer – known for their world-class Chardonnay and Pinot Noir Wines – are introducing an exclusive Winemaker's Release: Sauvignon Blanc. Sauvignon Blanc is a uniquely special release. This small production offering represents the first-time Sonoma-Cutrer has created a wine outside of the two varietals for which we are known – Chardonnay and Pinot Noir!
This Sauvignon Blanc is classic Russian River Valley. It is crafted in a bright and vibrant style that showcases aromas of passion fruit, lychee, lime and white peach. The palate is sleek and crisp with tropical flavors of guava and passion fruit that mingle with citrus notes of grapefruit and lime! For a bright and clean, citrus laced finish!
Sonoma-Cutrer has been producing the finest quality wines since it opened as a vineyard company in 1973. Its foundation is built in the hillsides and rocky foothills in the region recognized as the Sonoma Coast Appellation – this region experiences long, even growing seasons thanks to the cool, foggy coastal climate. In the 70's, the company planted several different grape varieties and virtually overnight Sonoma-Cutrer's Chardonnay grapes had gained a reputation for exceptional quality and were in high demand by many premium wineries.
Did you know that Sonoma-Cutrer has a wine club that offers exclusive wines and 3 shipments/year to members.
Join today and find some of your own new favorite wines.
They also have a  Winery Tour and tasting in Sonoma. How exciting is that??
Find out more about Sonoma -Cutrer on Sonoma-Cutrer Facebook  ,  @SonomaCutrer &  Sonoma-Cutrer Instagram
So there you go. I hope this helps you plan an amazing white wine party!
Be sure to check back in with me in a couple weeks to see how the party went! I'm so excited!
Cheers!
To see where I am linking today- visit HERE