There is something that I really love about summer gatherings- especially for 4th of July. It's that wonderful theme of Americana decorated everywhere & the lovely glow all about. Be it from the late sunset, fireworks in the sky or luminaries decorated all about the back yard- it's something I love. So I decided to make some of my own for this year's 4th of July decorations.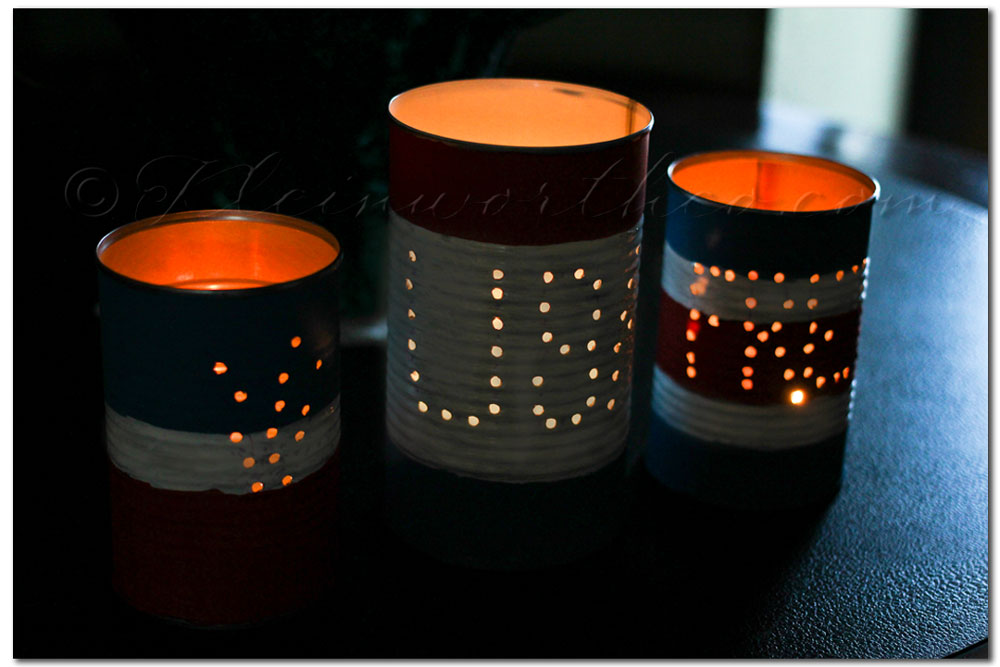 These were so simple. I just marked out where I wanted the holes & grabbed the drill & started making holes.
A couple coats of regular craft acrylic paint & that was it. They were done in a couple hours – start to finish.
**Now being a fire chief's wife- I'm going to tell you that putting actual candles in these freaked me out. Open flame in the summer is something that keeps my hubs SUPER busy. So I am strongly advising the batter operated "candles" or you can stick a glow stick in these & get the same effect.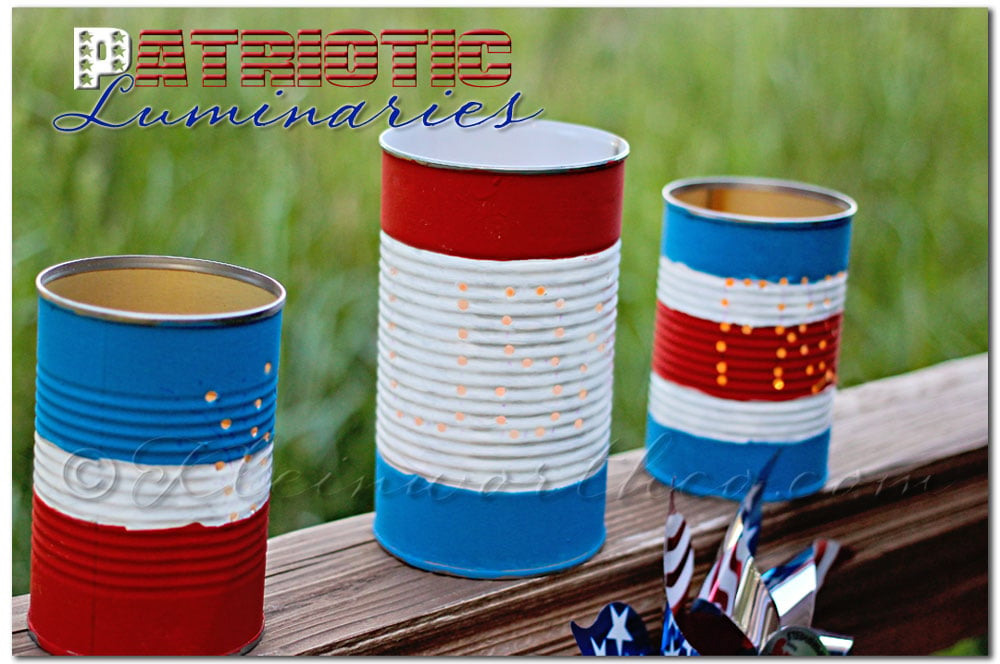 Happy holiday decorating!!
Don't forget to come back & join me on Mondays for Project 52
To see where I am linking today- visit HERE
[jetpack_subscription_form]