I participated in a campaign for Mom Central Consulting on behalf of Zact. I received a promotional item as a thank you for participating
Hi Everyone!!! Are you ready for Back to School???
Before I share my latest project for getting the kids organized I wanted to share with you a little info I was given regarding kids & the use of smartphones. As my kids do more & more tech related things they constantly want to use my phone- navigating it without any help. Two of them are already at the age where they are asking for their own smartphone! I know that I'm not the only parent who has concerns about their kids' mobile device usage. The team at Zact conducted a survey to find out what's behind parents concerns. Did you know 73% of U.S. parents are concerned about the lack of parental control of a child's activities on mobile devices?
What are your biggest concerns for your kids when they have a smartphone? How do you talk to them about it?
See the Zact infographic below for other great statistics on kids and mobile usage!

For more information on Zact mobile services and a chance to win 3 smartphones in 3 days, please click here!
My kids are in the final couple days of school because we work on a calendar year- instead of a traditional school year. So I am nearing our off time- which I am so looking forward to. Life around here gets pretty nutty from here until New Year's – so while we may not be following everyone else's schedule- taking advantage of this time to get get organized is key for keeping my sanity.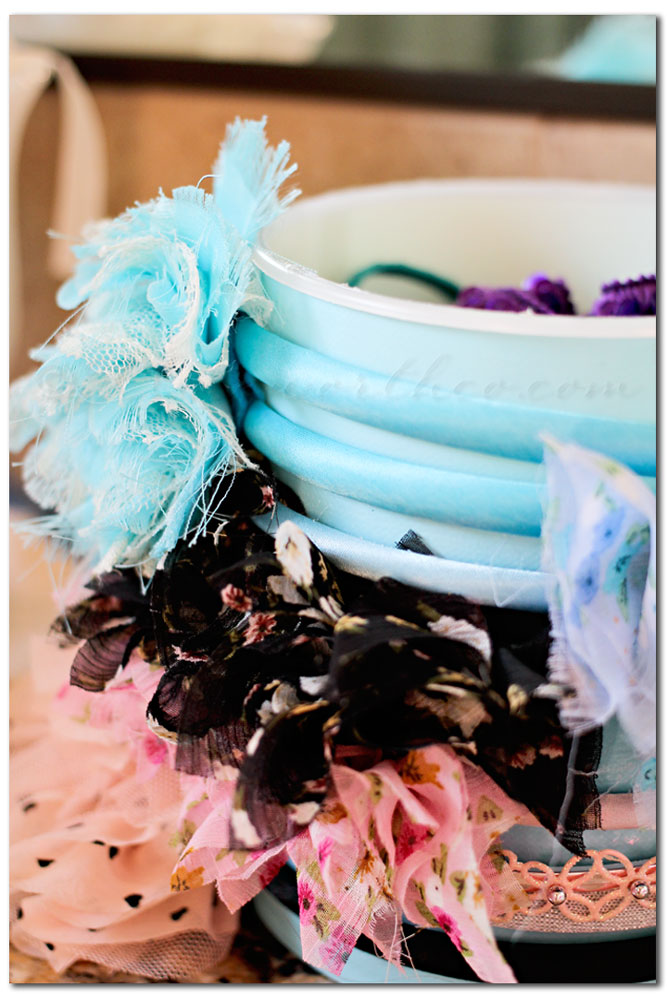 On thing we HAD TO get a handle on was the girls hair accessories. Nearly ever gift giving event that happens they receive more hair accessories. I love it- I think it's great. But keeping the bathroom organized was becoming a bit difficult with the over-abundance of items in there. Sooooo- we made an organizer. It was literally 5 minutes & we were done. I wish I could take credit for it- but it was actually mini-me's idea. Yay!! I have created another re-purposer in the house. Everyone is pretty good about looking at something & seeing if it can be re-purposed for something else before tossing it. We save just about every yogurt, margarine & whip topping container because they work well for when I make homemade frozen yogurt or when we shop in the bulk section at Win-Co & need containers for all our food when we get it home. So this container was actually re-purposed from the shortening. She looked at it once I washed it & asked if we could make it cute for their hair stuff. SURE!! What a great idea!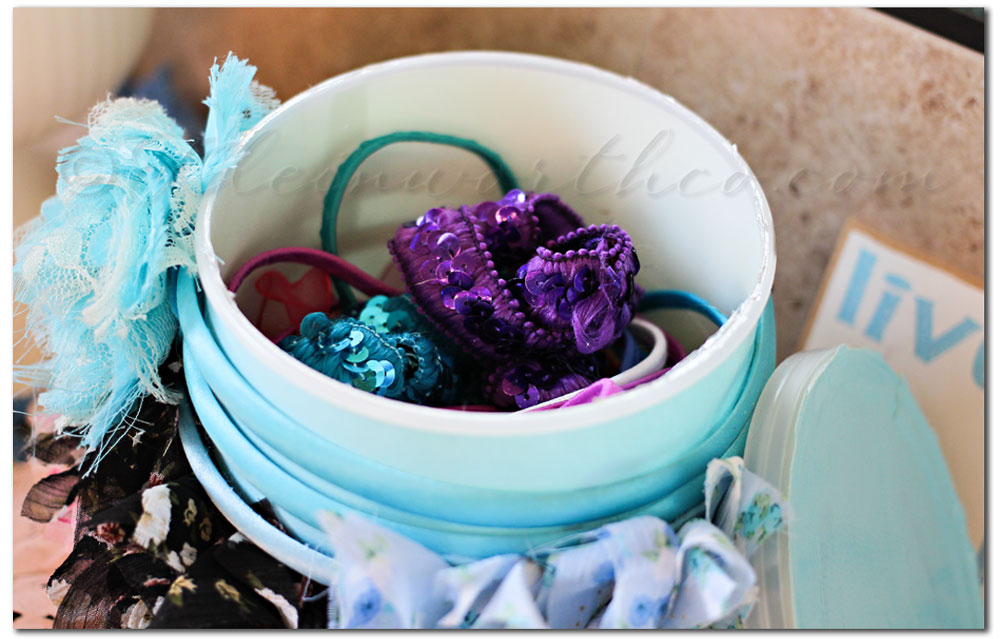 It holds all of their rubber bands, clips & soft head bands inside- & has a lid so the cat can't steal them for toys.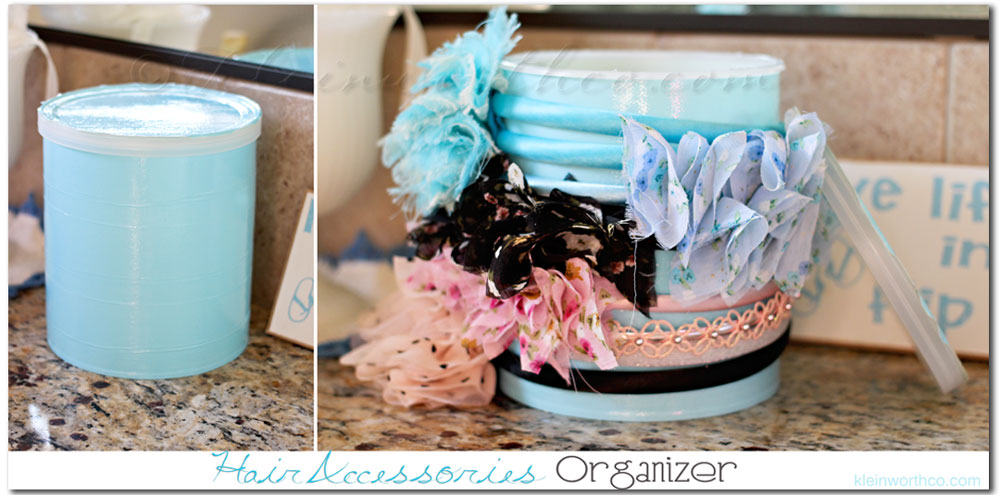 Beyond simple- I just found this ocean blue decorative duct tape at the store in the hardware section for $1.
A few wraps around & some strips across the top of the lid. Done!!
They can wrap their headbands around the outside & the color of the tape matches the bathroom decor colors- nothing obnoxious. 🙂
I can't tell you how happy it makes me to have a little less mental clutter by having things tidy in there.
Don't forget to come back & join me on Mondays for Project 52
To see where I am linking today- visit HERE
[jetpack_subscription_form]