This post is brought to you by Plaid Crafts and Blueprint Social. The opinions are my own.
This No Sew Patriotic Pillow Cover is an easy holiday decor project you can complete in just 20 minutes. It sure makes holiday decorating simple & quick using Fabric Creations™!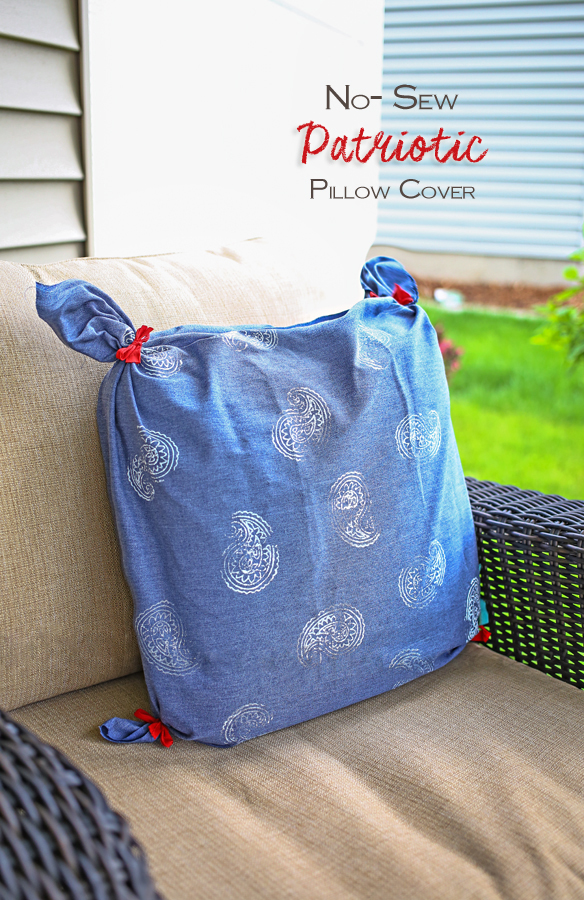 No sooner did a finish my Summer Porch Makeover did I realize it was nearly Memorial Day & I had yet to decorate the porch for the holiday. You see – this  is my FAVORITE time of year because I love all things Americana & Patriotic.  So I like to decorate for Memorial Day & leave the red, white & blue up through 4th of July.  Then I go back to my usual summer decor for the remainder of July through August.  So it was literally Friday morning before the holiday weekend when I realized I had to get everything decorated – STAT.  (It was a huge push because the hubs was giving me push back on changing the decor so soon after wrapping up the whole makeover- I had to get it done before he came home that day) 🙂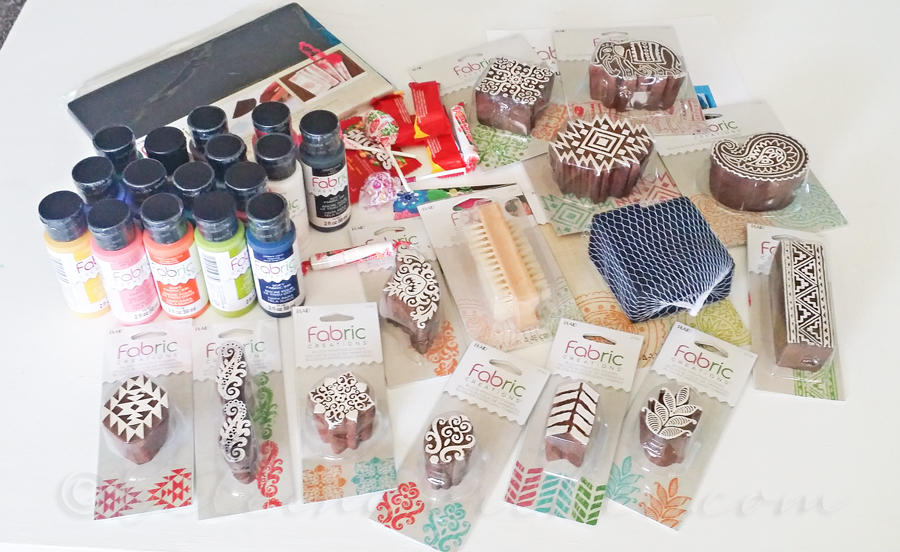 Fortunately I had just received this box of GOODIES full of Plaid Fabric Creations™. I knew exactly what I wanted to do.
Here we have Soft Fabric Ink in multiple colors, Block Printing Stamps, foam printing mat, sponges & the cleaning brush.
I love this ink because it's machine washable, waterbased for easy clean up & non-toxic. My project went through a heavy thunderstorm & was soaked – the ink still looks perfect.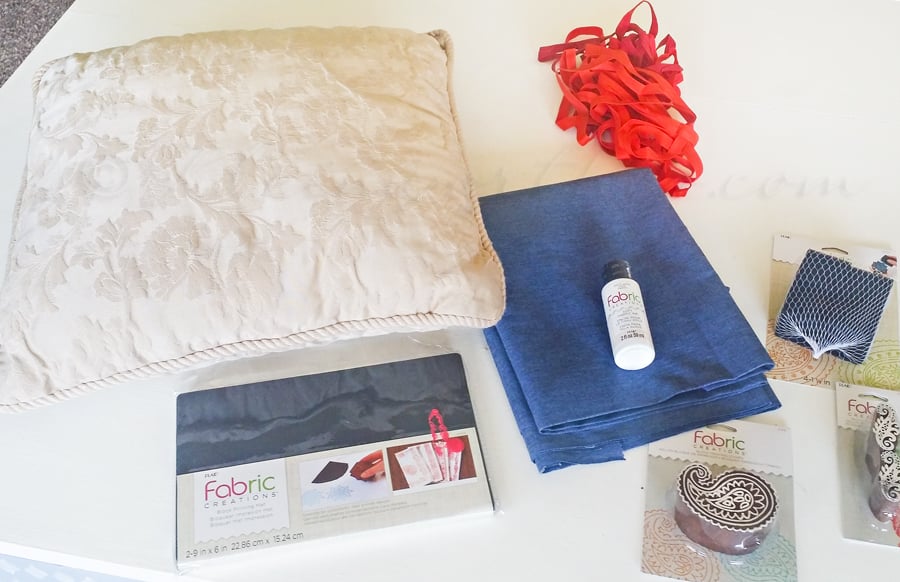 I had already had it in my mind that I would take these old throw pillows we have had for YEARS (like I can't really believe we have held on to them for this long) and recover them. I originally wanted to use bandannas but my lack of time to get to the store & pick some up before this revamp needed to be completed hindered that.  So I came up with a new plan that I liked even more.  I grabbed some extra chambray I had laying around & the paisley stamp & white fabric ink & some red bias tape. Simple!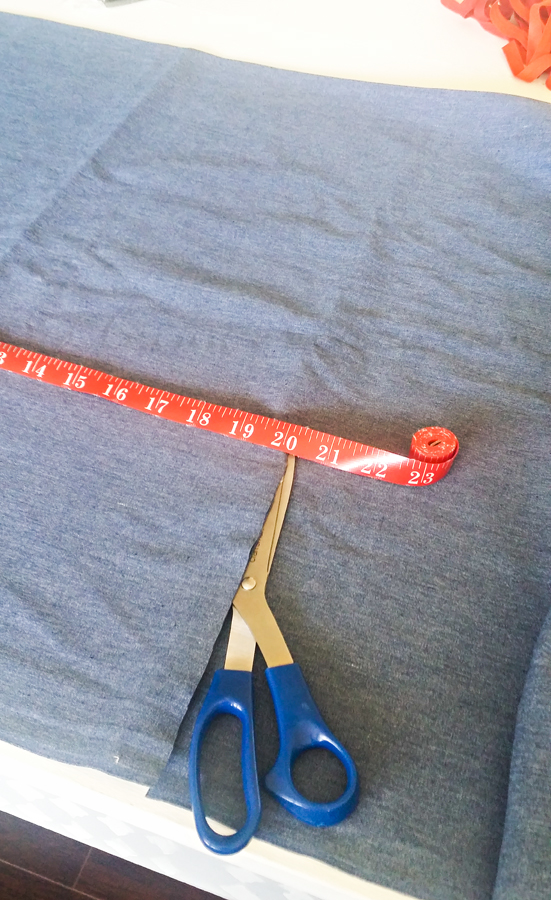 I measured the pillow & then cut my fabric (with a fold – so I have 3 open sides) for about 2 inches larger to make sure it had enough room to accommodate the volume of the stuffing.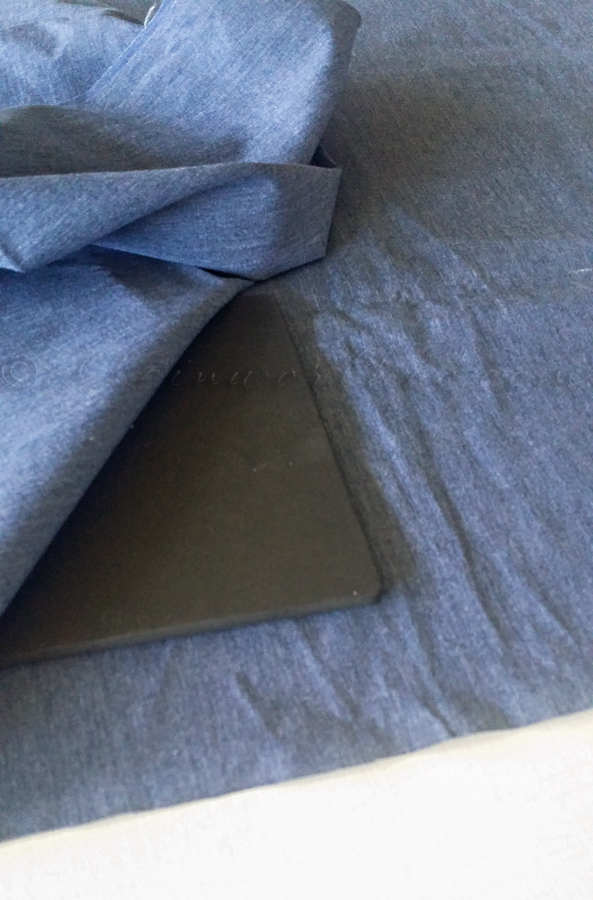 I placed the foam printing mat in-between the 2 sides of the pillow fabric.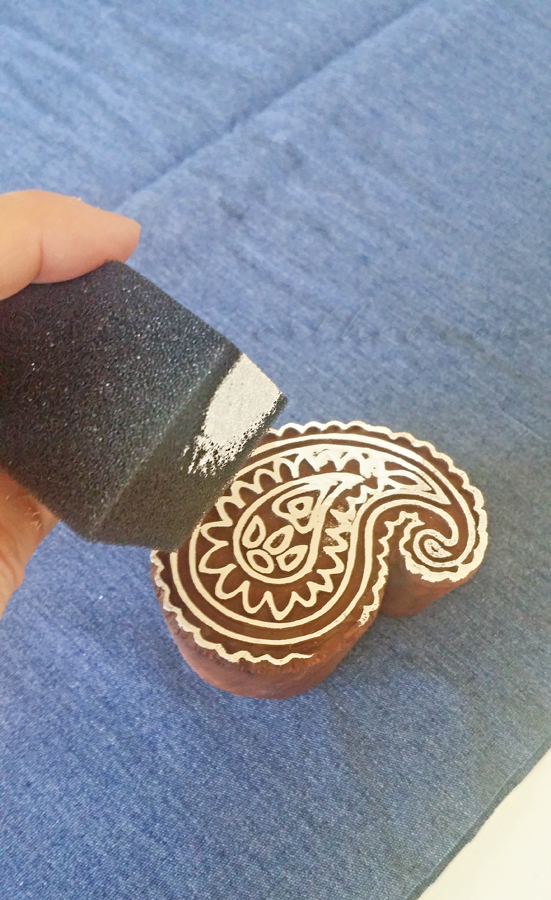 Squeezed a little soft fabric ink onto my sponge & dabbed it onto my block printing stamp & started stamping – adding more ink after 2 applications.
(I'm swooning through this because – I'm not sure if I told you- but I SUPER LOVE paisleys)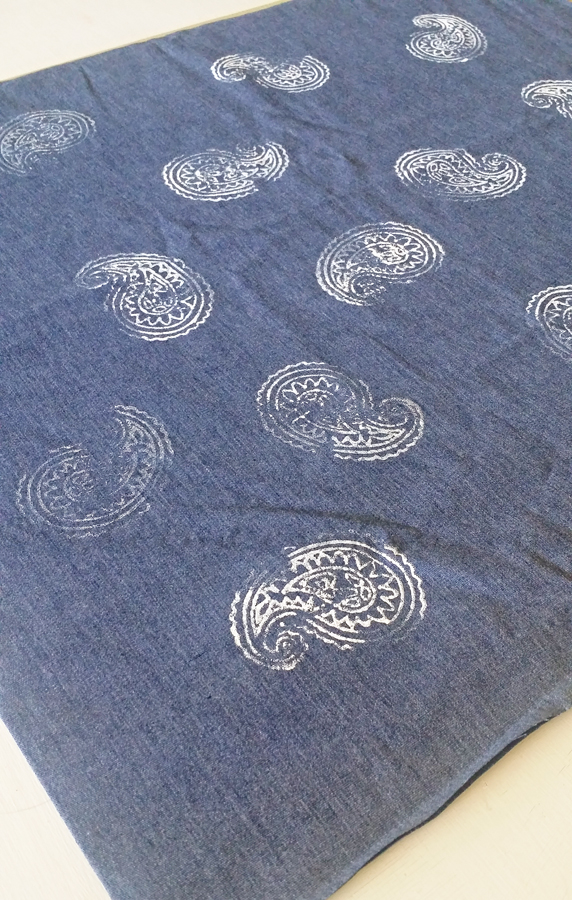 I did them in a random pattern making sure no two that were next to each other were facing the same direction. Not quite like a bandanna but for me – less is more when it comes to decor. So I am super happy with the simplicity of this.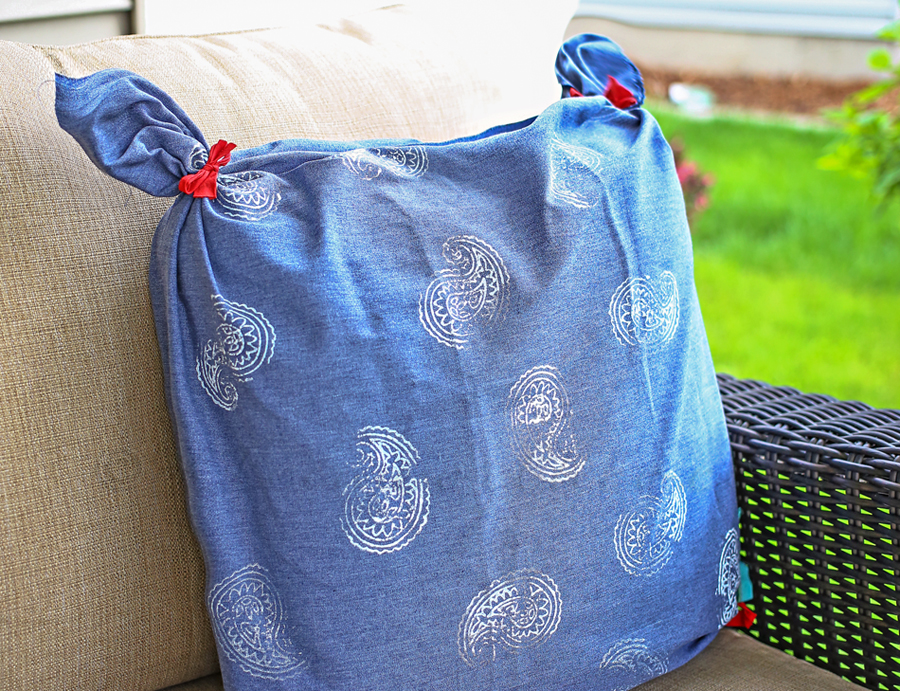 Then – here's the easy part – I said these were no-sew. So I then placed the pillow I was covering between the two sides of the fabric I worked on.  Then pulled each corner together & tied them with the red bias tape. EASY!!!  So cute & makes it simple to quickly (& if you want- temporarily) change the pillow cover.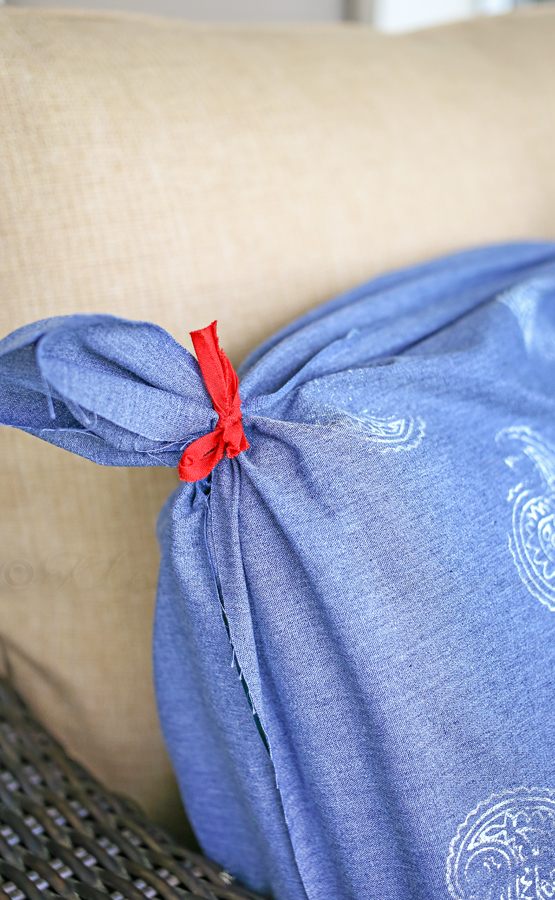 Fabric Creations Soft Fabric Ink is super soft fabric ink that is the perfect formulation for stamping, stenciling and brushing on fabric.
Use printing blocks for creating unique fashions, quilts, textiles, stitching embroidery, scrapbooking, printing, and more!
Fabric Creations Block Printing Stamps and Fabric Ink are both available at Hobby Lobby and www.plaidonline.com.
So I can do this same process for every single holiday & freshen my porch!  Oh the possibilities are endless!!!!  I'm SO EXCITED!!!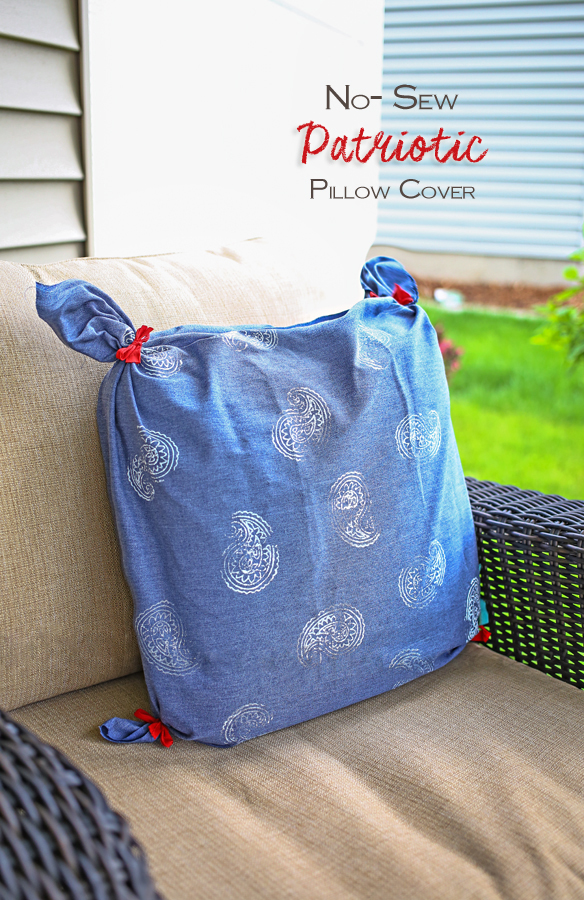 Learn more about Fabric Creations™ & visit on Pinterest | Facebook | Instagram
Looking for more fun Patriotic Ideas?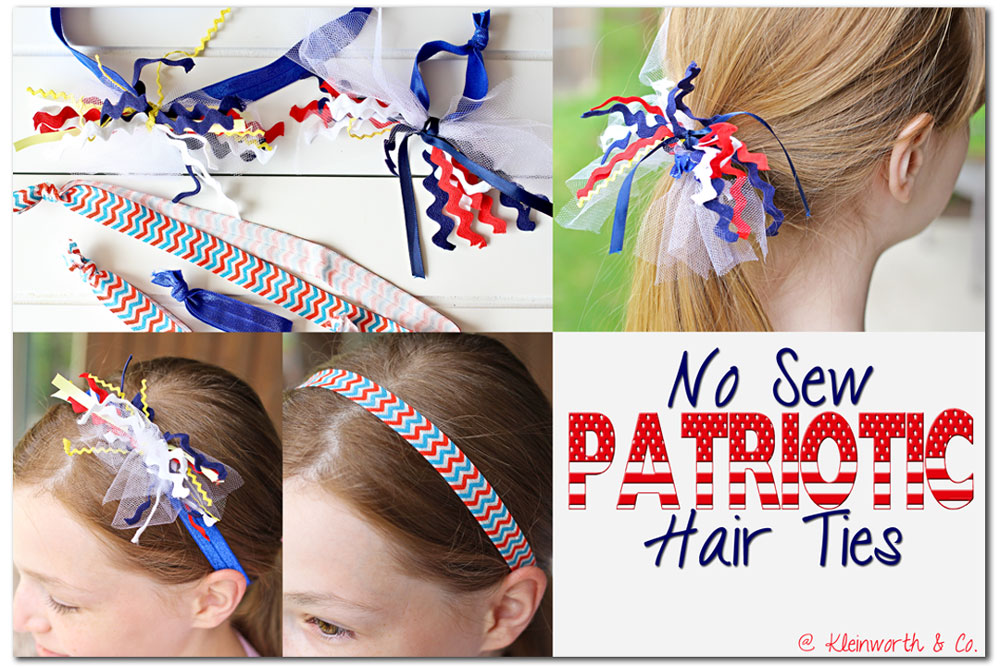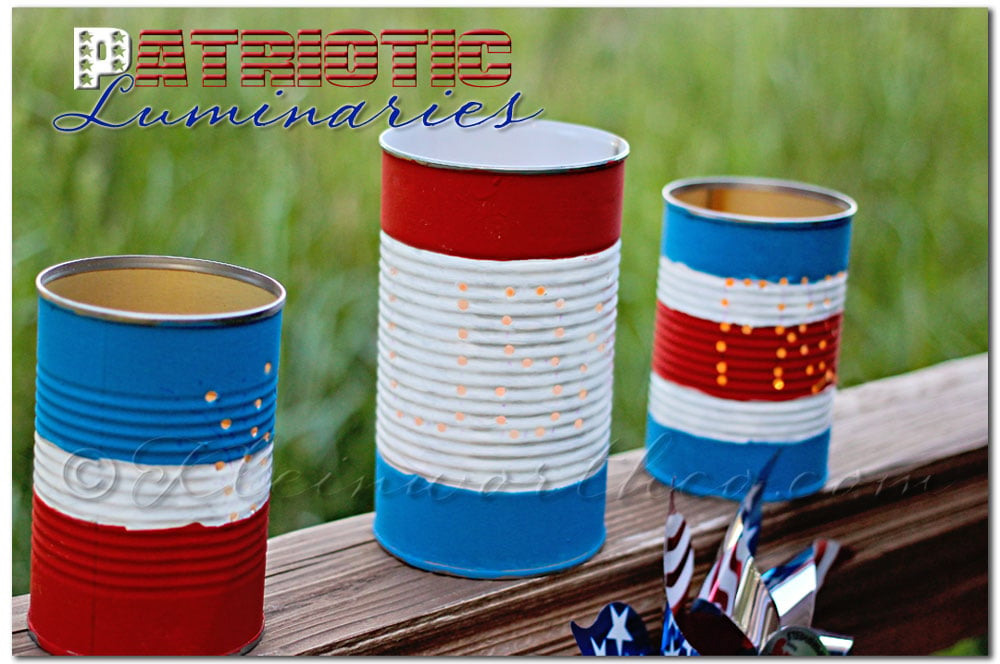 To see where I am linking today- visit HERE