Has it warmed up where you are?? Does it feel like spring yet?? I know- seems many of us are getting a yet another little snap of winter. But I have just the thing to perk you up & get you in the mindset of spring. This Lime Fauxjito is light & refreshing & so pretty too. It pretty simple to make ahead & let chill in the fridge before your next gathering. I know I will be serving this to my guests at our Easter celebration. I love that it's non-alcoholic, so the kiddies & expecting moms can have some too. It allows for you to have it any time of day- which means it would be great with Sunday brunch too.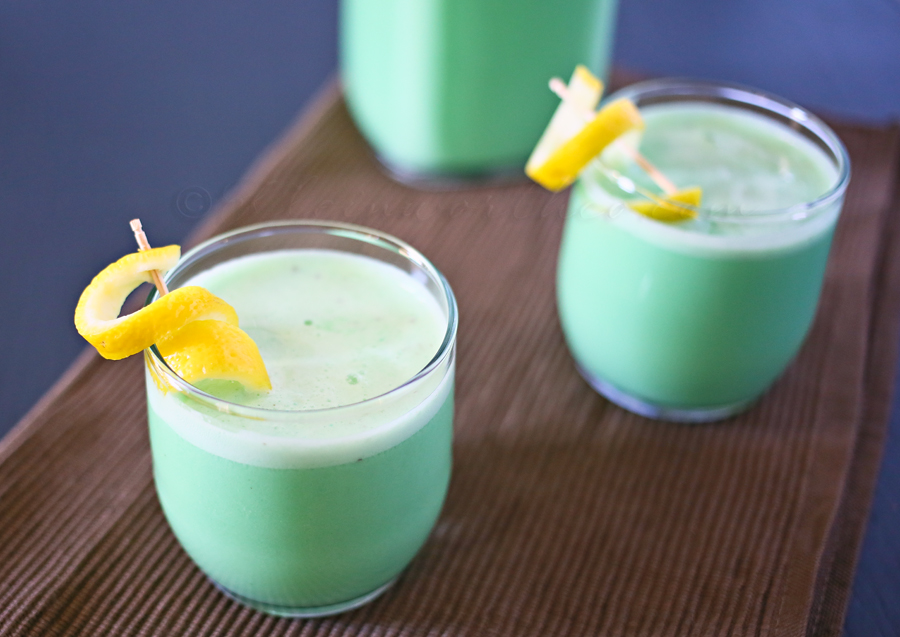 I just swoon over this color. I have a thing for mint green.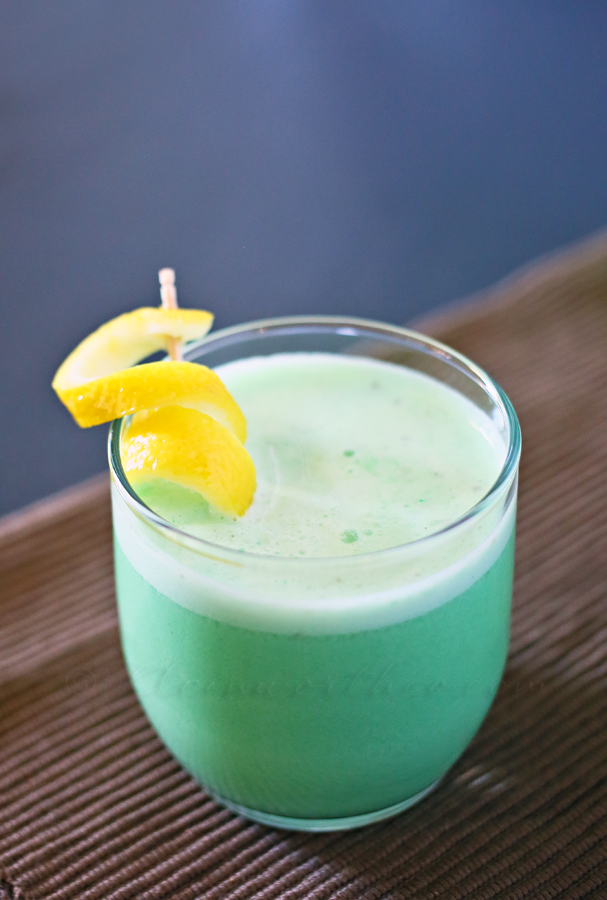 You can top with a lime twist or sprinkle with coconut if you like.
I was really wanting some extra color so I went with lemon twist instead.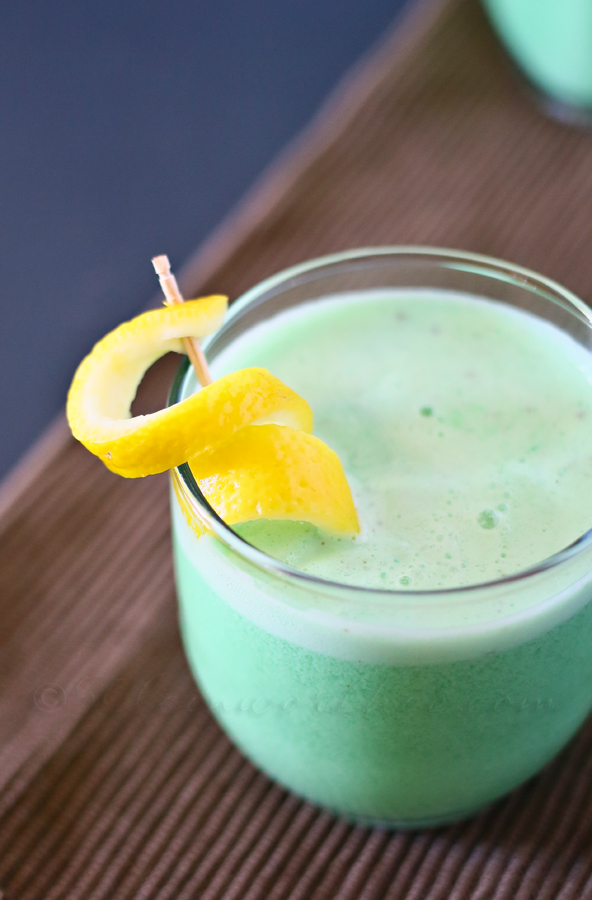 This comes together super quick & makes a full pitcher.
You should have more than enough to go around.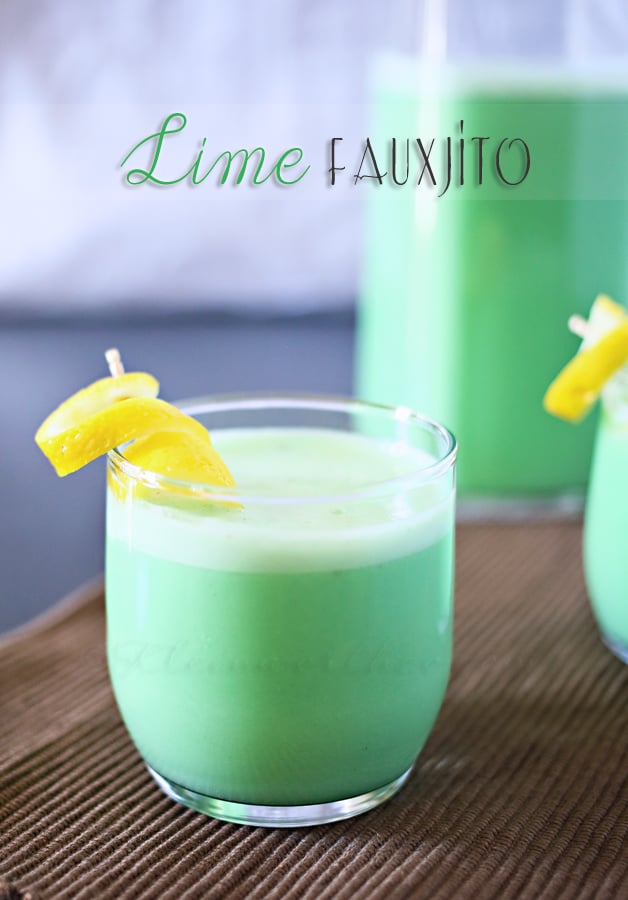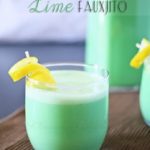 Lime Fauxjito
Ingredients
3/4 cup water
3/4 cup granulated sugar
1 cup mint leaves
1 cup lime sherbet
1/2 cup lime juice
3 cups ginger ale
Instructions
Combine water & sugar in a glass bowl. Microwave approx 3 minutes.

Stir in mint & allow to stand approx 5 minutes.

Strain out mint from syrup & discard. Set syrup aside.

In large pitcher - combine sherbet & lime juice & stir until sherbet starts to melt & combine with juice.

Pour in 1/2 of your ginger ale & then all of your mint infused syrup. Stir.

Add in last of ginger ale - stir well.

Chill for 2 hours before serving.
Enjoy!
Want More Spring Recipes?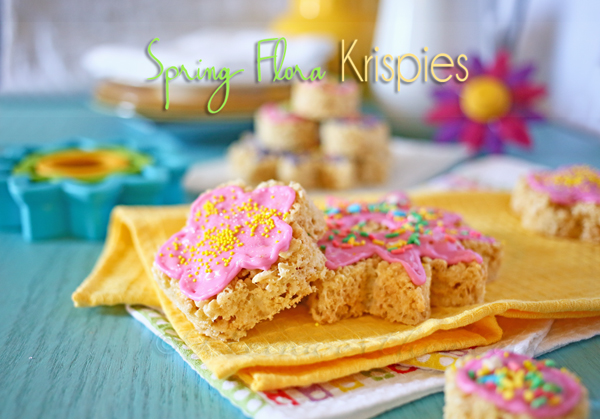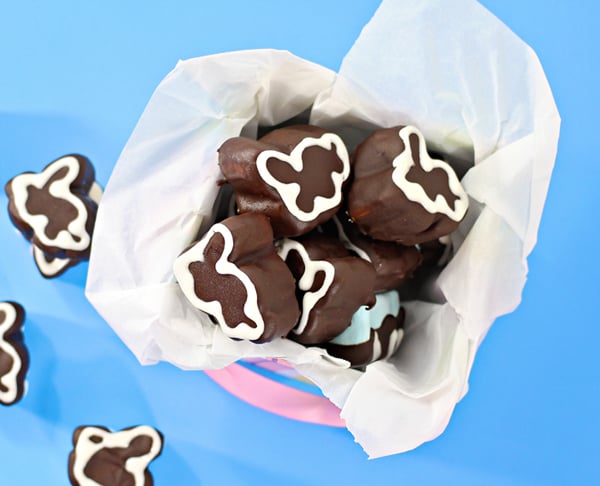 Chocolate Covered Bunny Marshmallows
To see where I am linking today- visit HERE
0