The kitchen is the Heart of the Home. It should reflect your style & function well with your everyday life & definitely be versatile to keep up with you.
Heart of the Home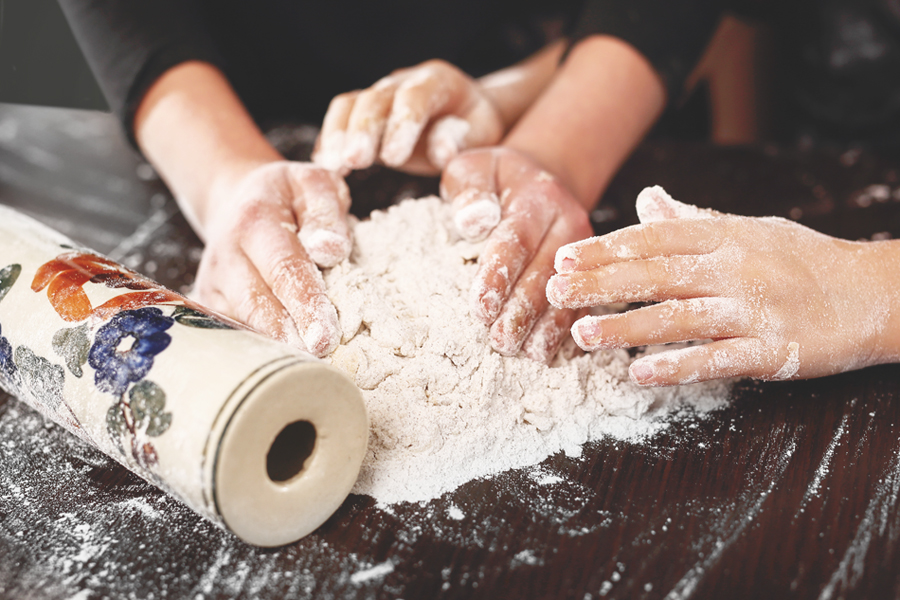 We have always lived in our kitchen. It's definitely where we spend the most time, out of everywhere in the house. It's where we gather around & share our days, while preparing something that's more than a meal. Of course, that is the whole premise behind my cookbook, bringing families back to the table. It's what we truly embrace within our home.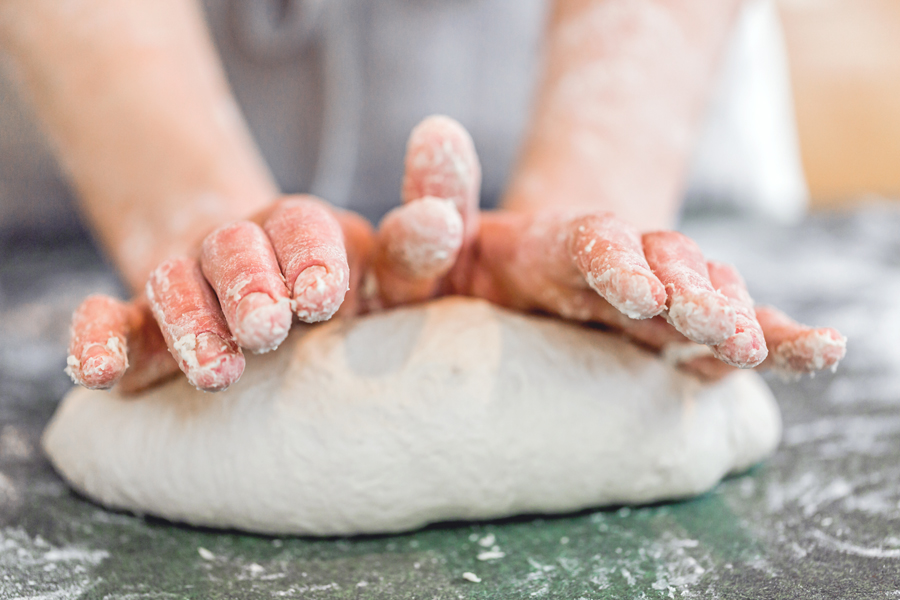 Teaching the kids to bake & cook is essential. Both the hubs & I are self-taught. My mom showed me how to bake cakes. But beyond that, I didn't know much. The hubs lived on bachelor food when I met him. We learned together & vowed that the kids would not leave the nest without knowing their way around the kitchen.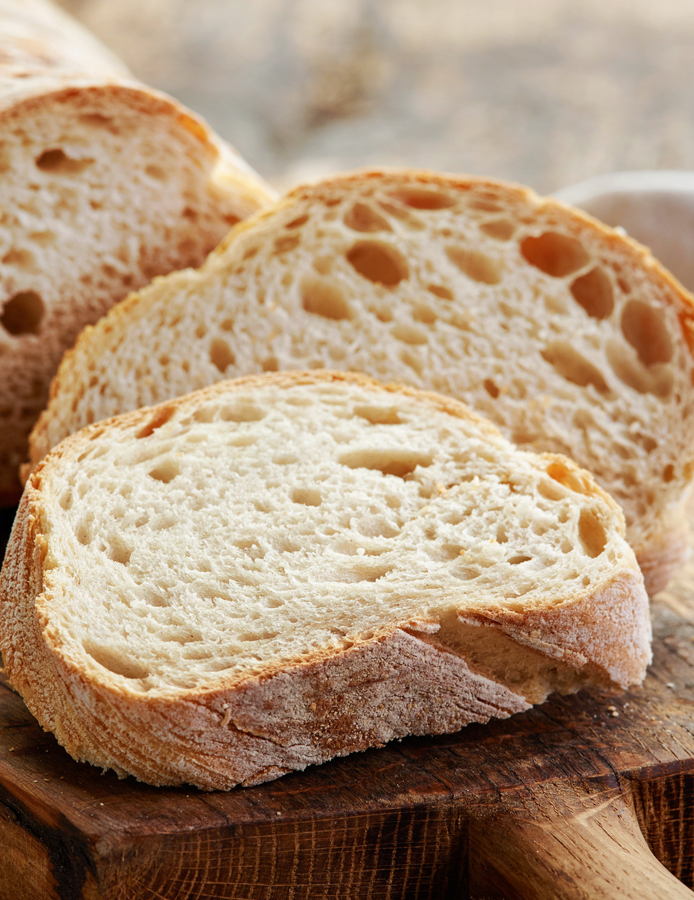 Our starter meal for the kids- spaghetti & fresh bread. We feel that if they can master those things, they will do alright. The rest comes with experience. Years ago we started teaching them how to make these things & it's been such a fun family experience. I love being in the kitchen with my kids & sharing my passion for cooking & for food.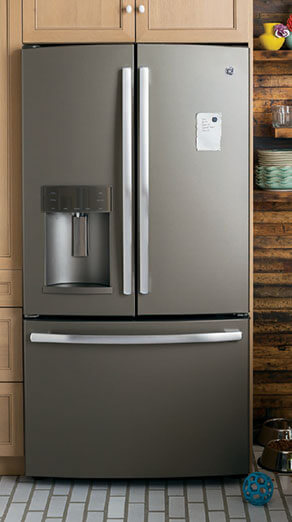 Back when we were learning, kitchens were still quite basic. The stove did little more than heat your food. The oven, dishwasher, refrigerator all had basic functions, no fluff. Now that we are discussing plans to open up the tandem in the garage & create a butler's pantry, I'm planning for some new appliances. We will be moving the refrigerator out of the kitchen & into the butlers pantry. We have some criteria that must be met when making this new alliance selection. Right now, I'm absolutely loving the features of these new Slate appliances from GE. WOW- being matte-finish & smudge-free makes me giddy. Then you add that it has the first built-in Keurig® Brewing System. It's a match made in heaven. Anything that can pair with my coffee makes me ecstatic.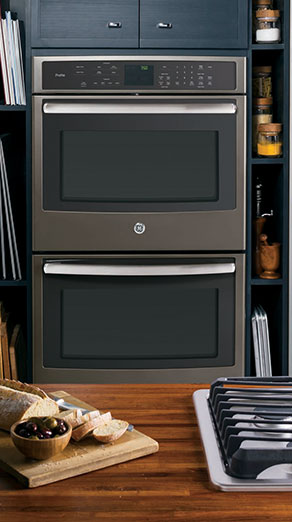 We are also wanting to add a set of wall ovens in there too. With 5 of us cooking, not only do we need more kitchen space to all work together, but it's often that we have more than one thing to bake at a time. So adding a double wall oven will give us the ability to bake 3 things at once.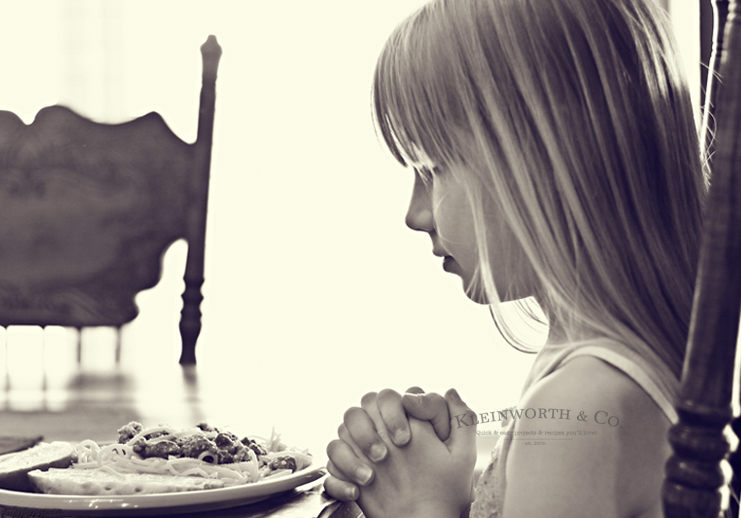 Being able to all cook together efficiently is something we are all looking forward to so we can get dinner on the table fast for all these hungry kids. They sure enjoy dining on the food they are learning to make.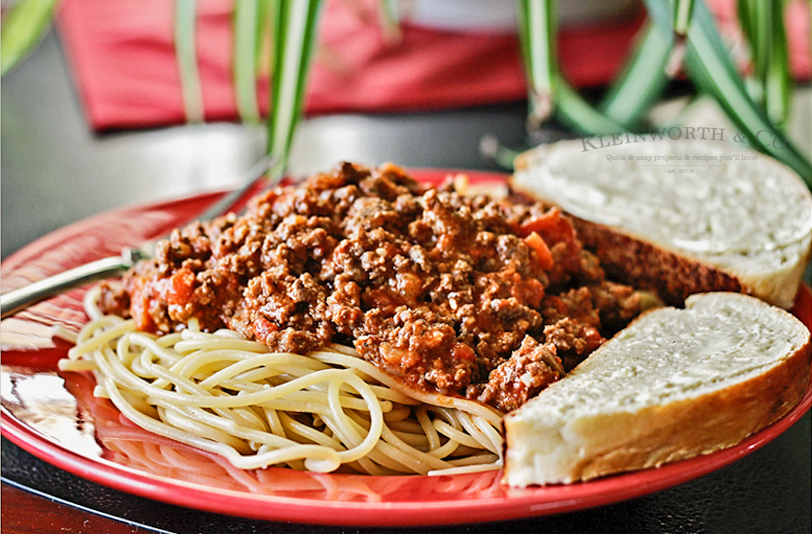 Even when it's something as simple as spaghetti & homemade bread, they show great pride in their work. Each time it ignites that passion that we all share for being in the kitchen & we can't wait to get in there & make something new in the Heart of the Home.
To find out more about the versatile new GE Appliances' Slate kitchen product line– visit their website.
Here are a few more "made by the kids" creations from our Heart of the Home?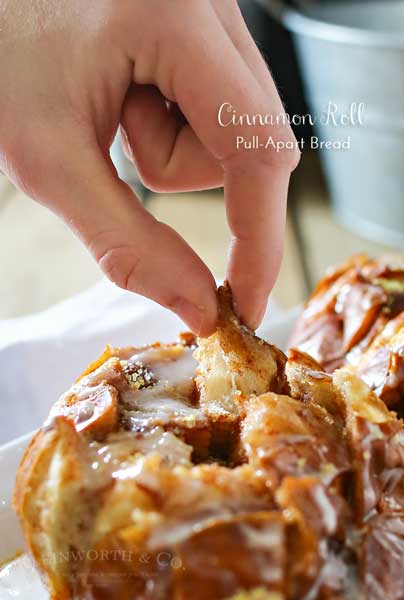 Cinnamon Roll Pull Apart Bread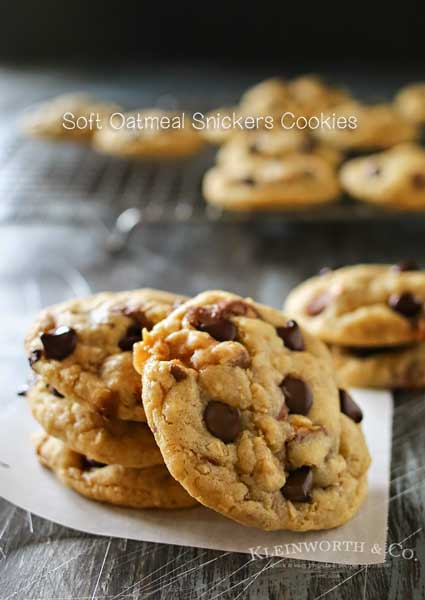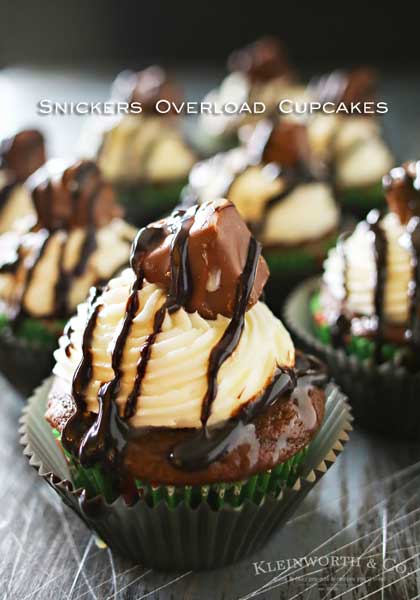 Here are a few kitchens that these appliances would look beautiful in….
The Creative Bite – Kitchen Remodel
733Blog- Creating the Heart of my Home
To see where I am linking today- visit HERE
This is a sponsored conversation written by me on behalf of GE Appliances. The opinions and text are all mine.