This is a sponsored conversation written by me on behalf of Jack Link's. The thoughts and opinions are my own.
With back to school, endless activities & hectic work schedules, Easy On-the-Go Snacks are a must. Check out what we always pack when heading out.
If you are like our family, you always have a full calendar. This makes it really difficult to find a moment to eat a snack that can carry you through the day. That being said, eating out can be expensive, so we try to bring instead of buy whenever we are on the go. However, many of you are familiar with the added dilemma of finding a quick snack that is better for you.
Considering all of our busy schedules, we frequently have to remind our son to eat something because he becomes so preoccupied with his college projects or workdays that he forgets to stop for a bite. Our daughters are better about remembering to eat but also struggle to find a good time to take a break between the older daughter's job, the youngest's school load, and both of their dance schedules. Therefore, it is handy to have something to throw into a backpack that is easy to eat but still offers some energy.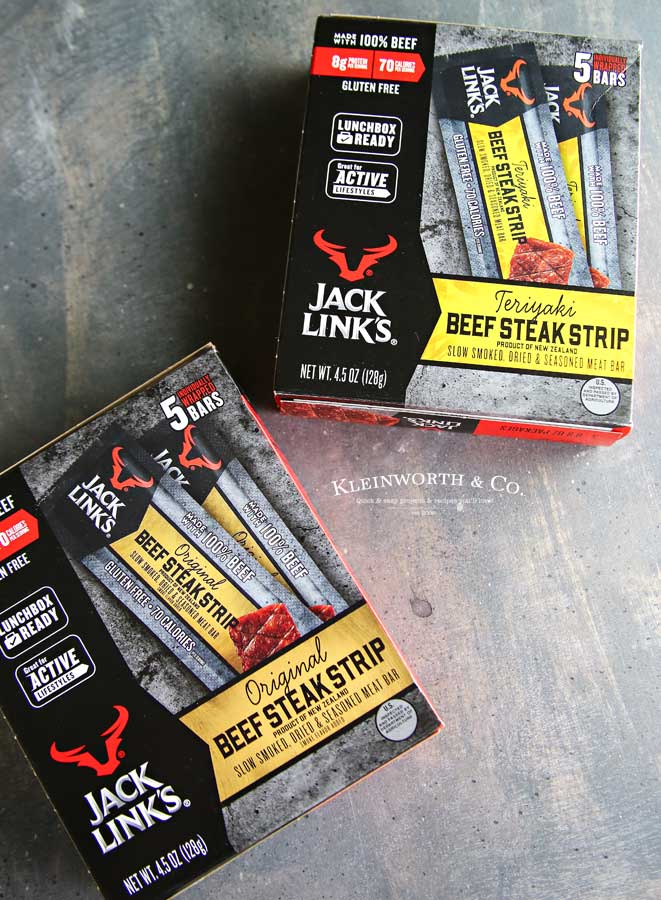 During one of our weekly shopping trips, or online Walmart orders, we decided to try a different product from Jack Link's. We typically enjoy their jerky line, which got us through multiple overnight road trips. However, since we were looking for new easy on-the-go snacks this time, we decided to try the new Jack Link's Bars.
Easy On-the-Go Snacks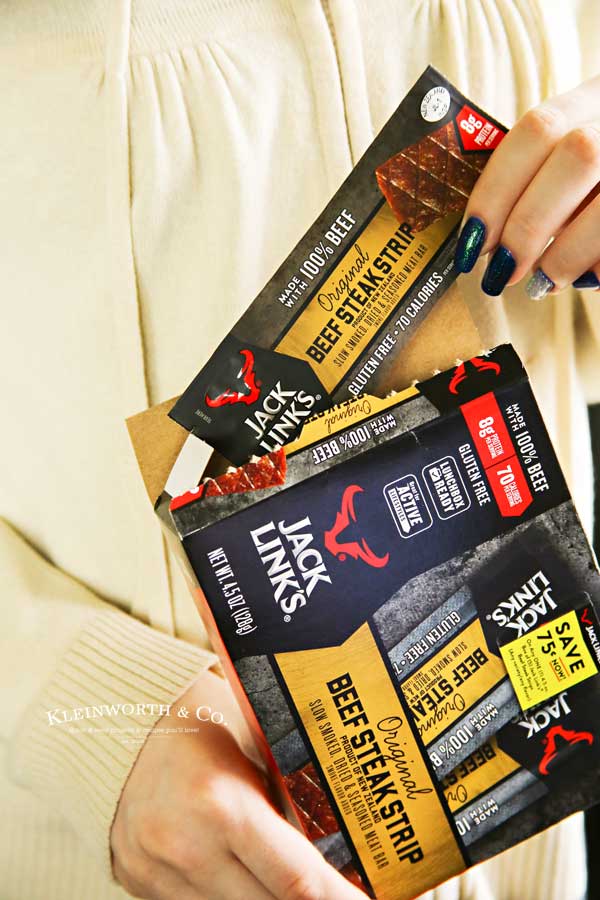 It was nice to be able to hand one of these to my son so he has one for when he is running between classes and work or stock a couple in my girl's dance bags for them to eat before class. I like how they have enough protein to be a good pick-me-up when you haven't had enough time to eat a full lunch. There was the added benefit of them being made with 100% Beef too, so they were better for us to eat than some alternatives.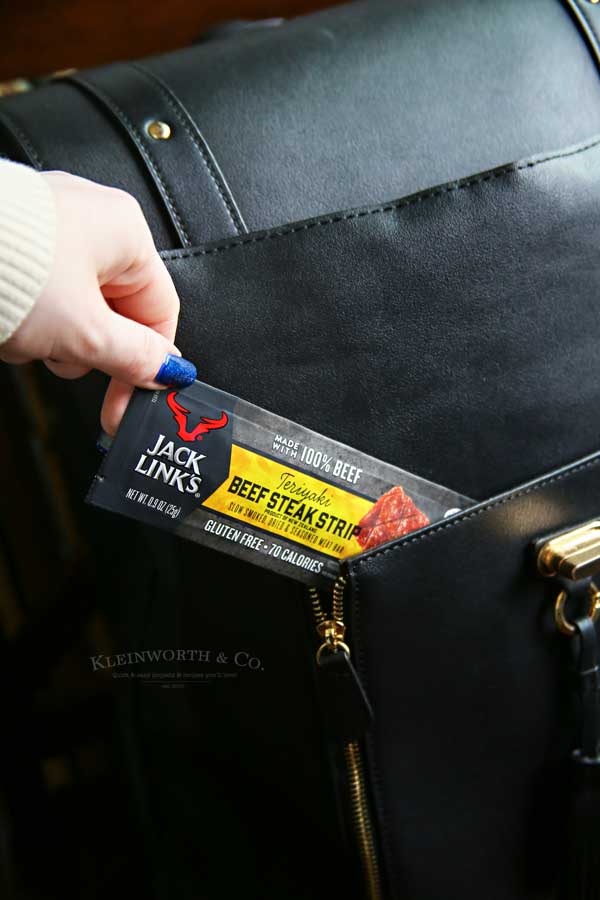 Here are some commonly asked questions
Why choose Jack Link's Bars?
When it comes to what I feed my family, I'm always looking for the best quality snacks. I love that Jack Link's are not only 100% Beef, but are so convenient that they make the perfect on-the-go snack! When I know I will be running around all day, I like to throw one in my bag before I leave to make sure I have it as the perfect pick-me-up.
What flavor varieties are available?
You can pick up Jack Link's Bars in many flavors including Original, Teriyaki, and Peppered. The boys in the house really love the Peppered while the girls & I enjoy both the Original & Teriyaki flavors.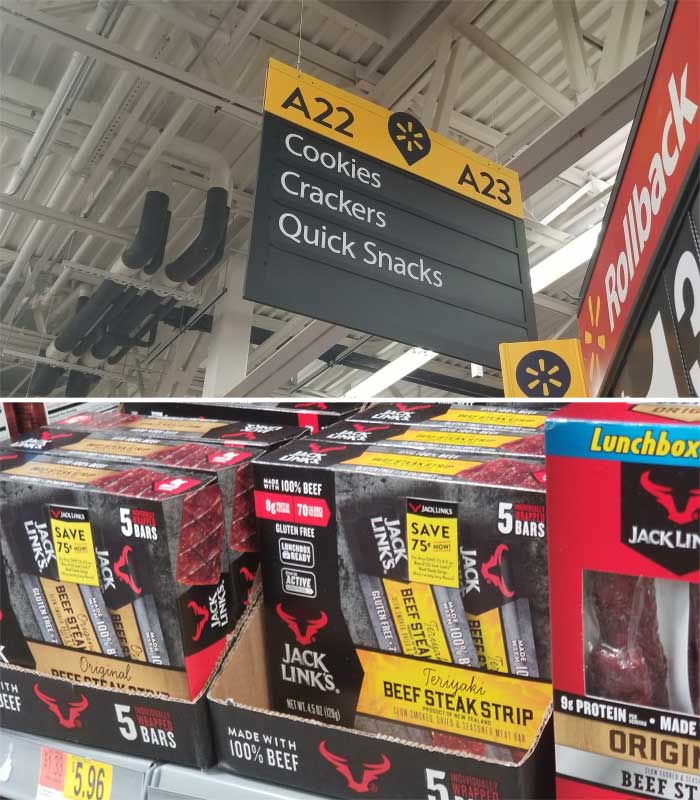 Where can I find Jack Link's Bars?
You will love that these Easy On-the-Go Snacks are available at your local Walmart, making it really easy to pick up what we need while doing our weekly shopping. We found ours in the snack aisle but they are also available online and at checkout.
When the schedule becomes too hectic, I love to do my online Walmart grocery order before I head out for the day. Because Jack Link's Bars were part of a previous order they are stored in the favorites in my account, making it so simple to just click, click, click & get my shopping done FAST.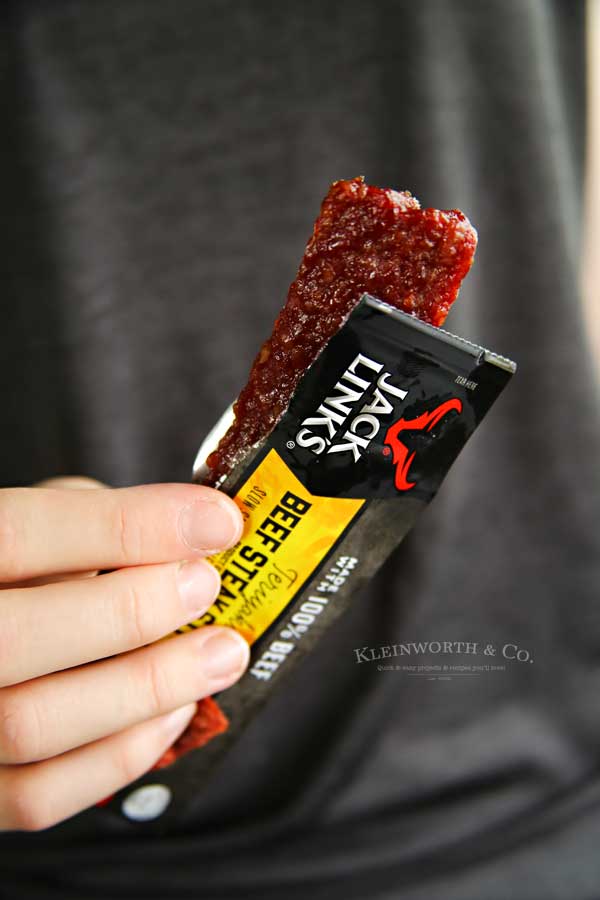 Is there a coupon for me to check it out?
Walmart is my one-stop-shop for all my snacks. I picked up Jack Link's Bars as part of the Walmart iBotta offer & you can to. Check it out here.
What makes Jack Link's Bars great?
Packed with 8 grams of protein
Only 70 calories each!
Gluten-Free
Available in convenient packs of 5
Easy to find in the store or online
Portable in any climate
Delicious
Jack Link's Bars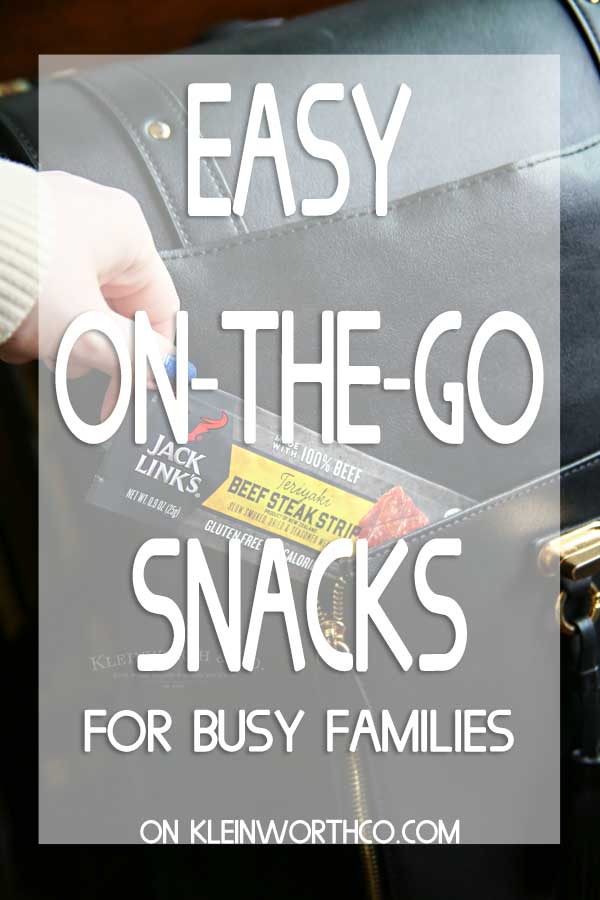 CONNECT WITH KLEINWORTH & CO!
Be sure to follow me on my social media, so you never miss a post!
FB, Pinterest, IG, Email Subscription
Be sure to check out these easy ways to help on those busy days…
Back to School Dinner Ideas
Student Assignment Homework Planner Printable