This shop has been compensated by Collective Bias, Inc. and its advertiser. Sponsored posts are purely editorial content that we are pleased to have presented by a participating sponsor. Advertisers do not produce the content. I was compensated for this post but the content is all my own. All opinions are also mine alone. #RealLifeClean #CollectiveBias
My Easy Everyday Cleaning Routine is simple & quick. A clean house is easy with just a few minutes throughout the day to keep my house sparkling clean.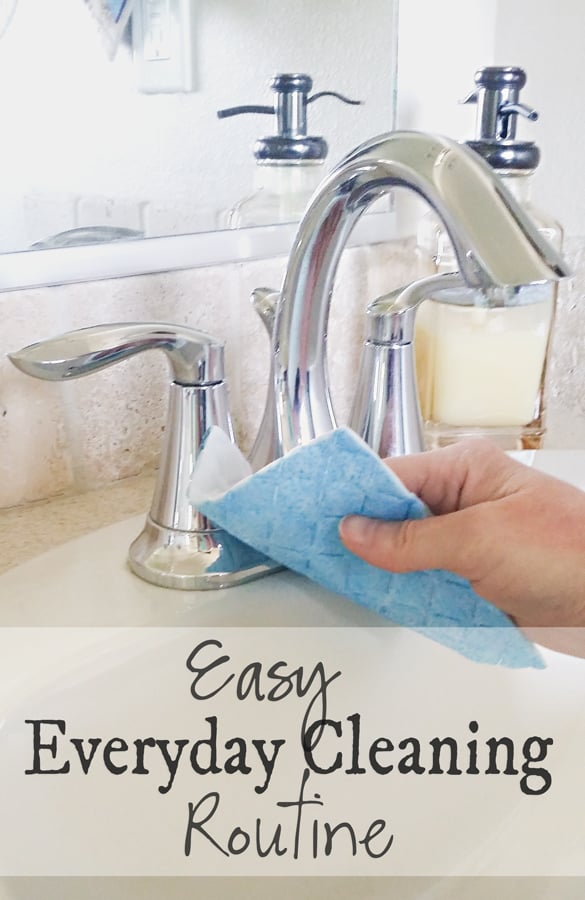 I think most people like a clean house. It's mentally freeing when things are in in their place. When you can look around & things are polished & kept. I admit, it can be daunting at times when you have so much to do. So I thought I would share with you my routine for keeping on top of messes before they become overwhelming.
It can take all of us in this house to stay on top of things. We all pick up after ourselves & we all pitch in for the common areas to make it all go quickly.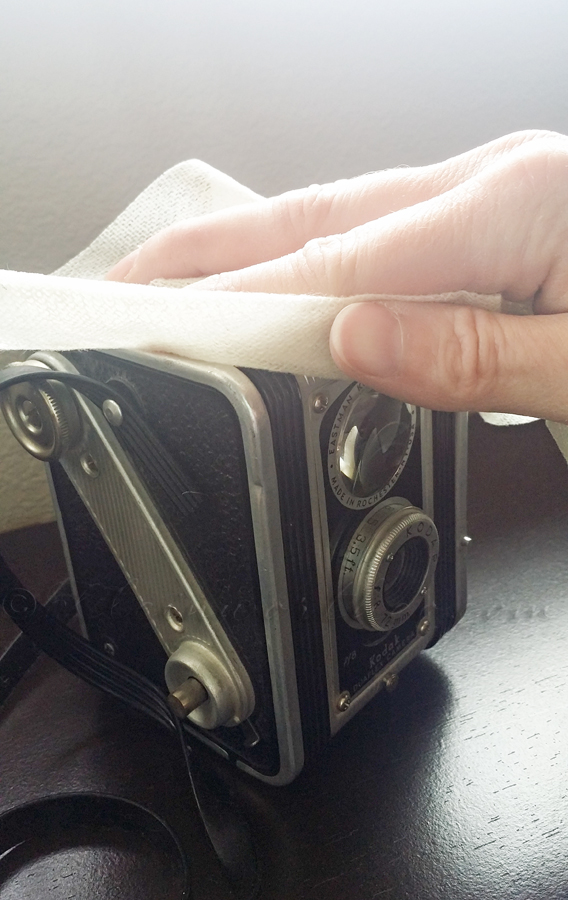 We dust daily! It's so important for keeping the pollen at bay, especially when we have the windows open through spring & summer. We each have a couple rooms we are assigned to which really cuts down on the time it takes. In the mornings while we get ready it takes less than 5 minutes for us all to grab our dust towel & wipe down everything in our assigned space.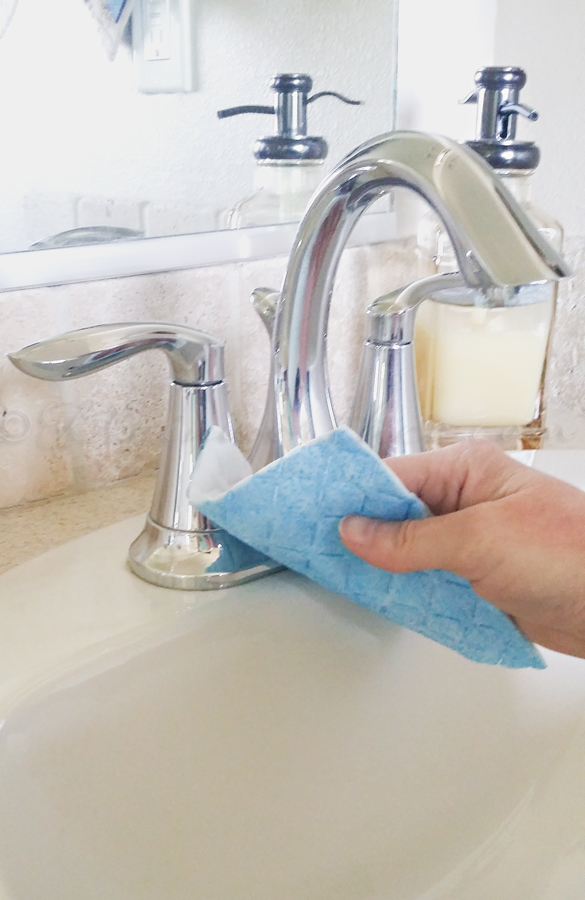 Bathrooms are the same – they get wiped daily, scrubbed weekly.  I have a designated rag in each bathroom & we all wipe the sink & counter after each use.  This helps cut down on anything building up & keeps the water spots at bay too. My daughters & I each take a bathroom on the scrub days & we knock it out in no time.  Because we are all wiping up on an every use basis, it doesn't take long to give a wipe down with cleaner on those spots & focus our time on the showers & water closets.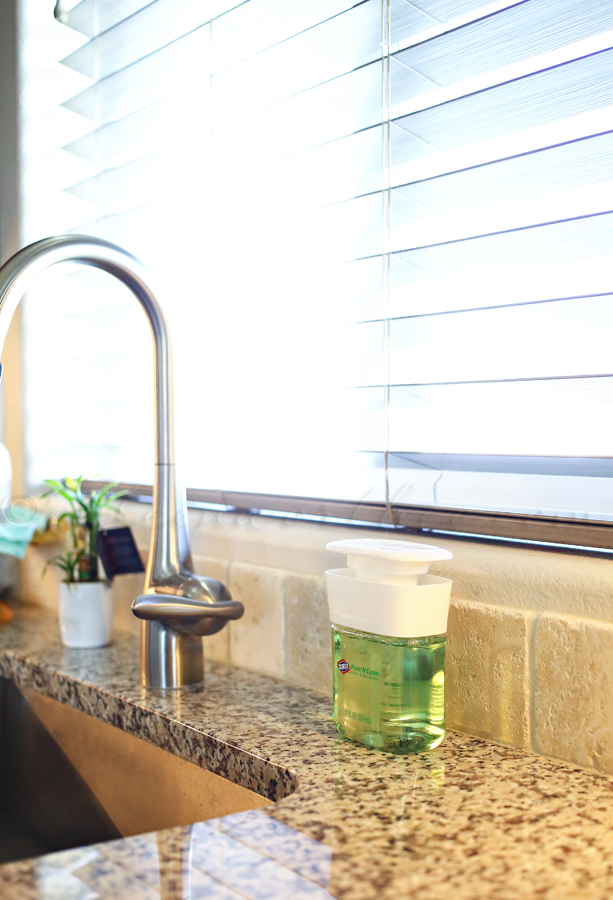 The kitchen probably takes the majority of our time. With me in there several times a day making not only meals but creating recipes to share with you all here, it seems never ending.  So I keep a good no-residue cleaner handy so I can clean as I work. Then after a large meal the girls will handle vacuuming & mopping the floors while I work on the dishes. We do this EVERY night.  It's routine, we have it down & it goes quite quickly now that we have worked it out.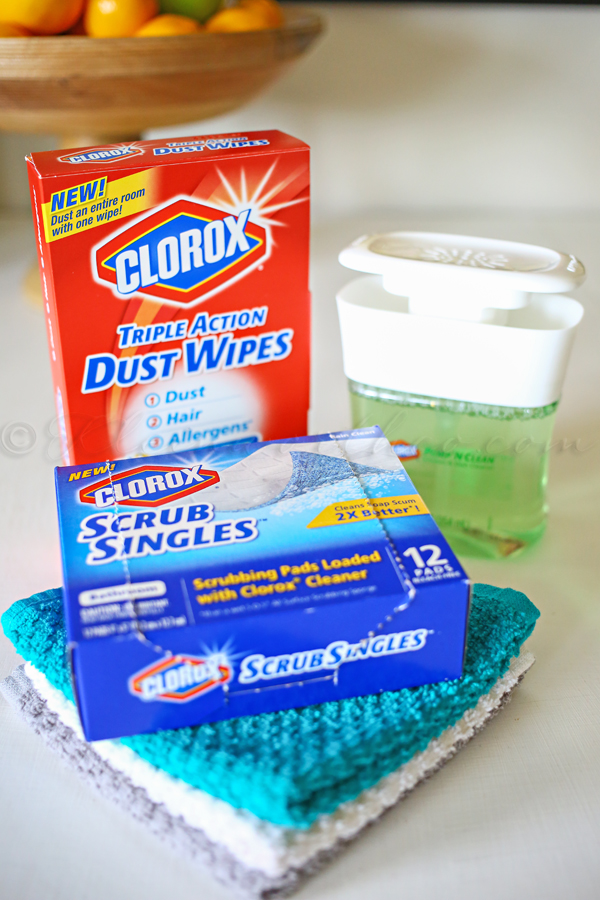 Here are my favorite products that help me keep this place sparkling!
Clorox Scrub Singles Bathroom Pads | Clorox Pump 'N Clean Kitchen & Dish Cleaner | Clorox Triple Action Dust Wipes
I love that the bathroom pads cut through the toughest of grime & the dust wipes grab that pesky dust with just one pass. The kitchen & dish cleaner helps me wipe up messes  with in the flow cleaning. It's food safe with no harsh chemical residues so you can quickly clean up messes and spills while you're cooking, even around food! A clean that's convenient yet effective and safe for your household. It's the clean that doesn't let mess get in the way but instead lets you live –your life.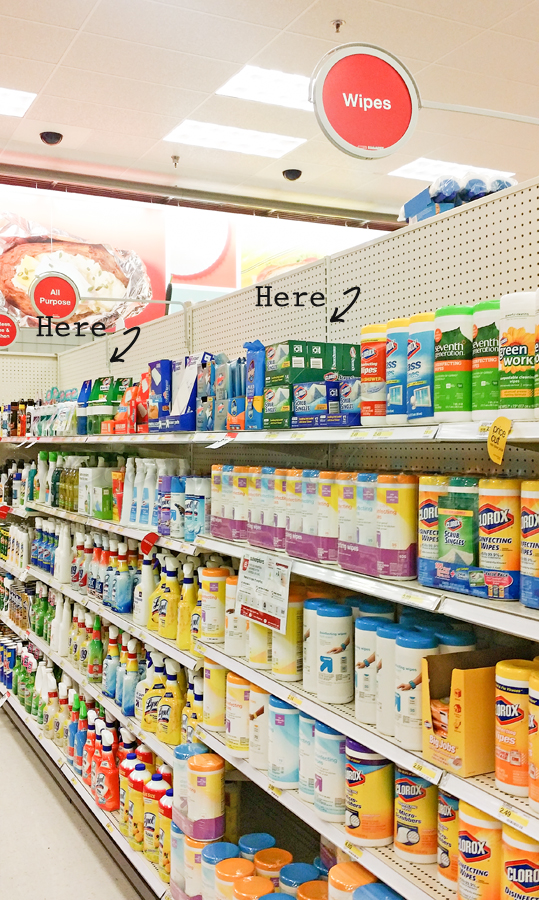 I pick these items up on my weekly Target run.
From June 7-July 4, receive 10% selected Clorox products at Target using the Cartwheel app.
I've shared how we keep our house clean. What is your favorite cleaning trick?
Need more cleaning tips?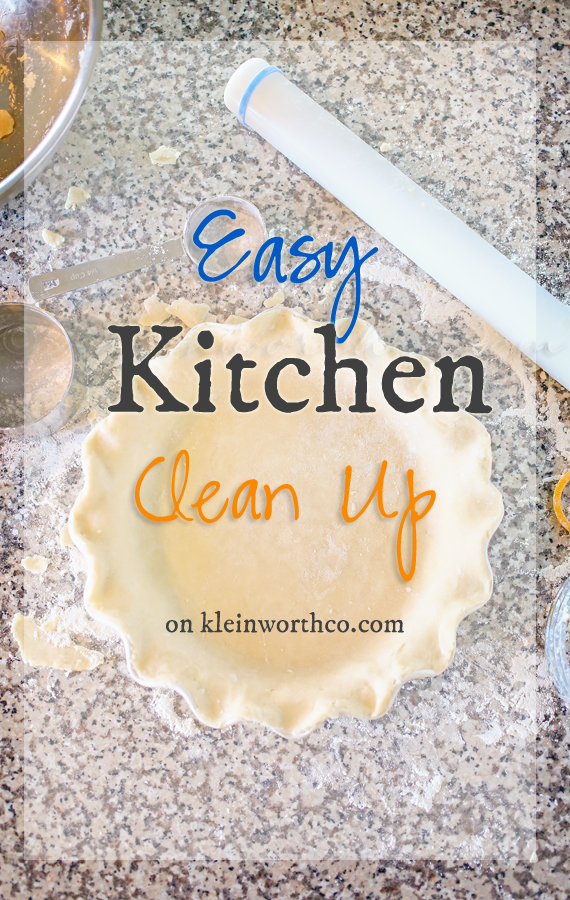 Easy Kitchen Clean Up
To see where I am linking today- visit HERE