This Easy DIY Picnic Table is so incredibly simple to make. Just 30 minutes or less to assemble, add weatherproof stain & you're ready to dine al fresco & turn your backyard into a little oasis.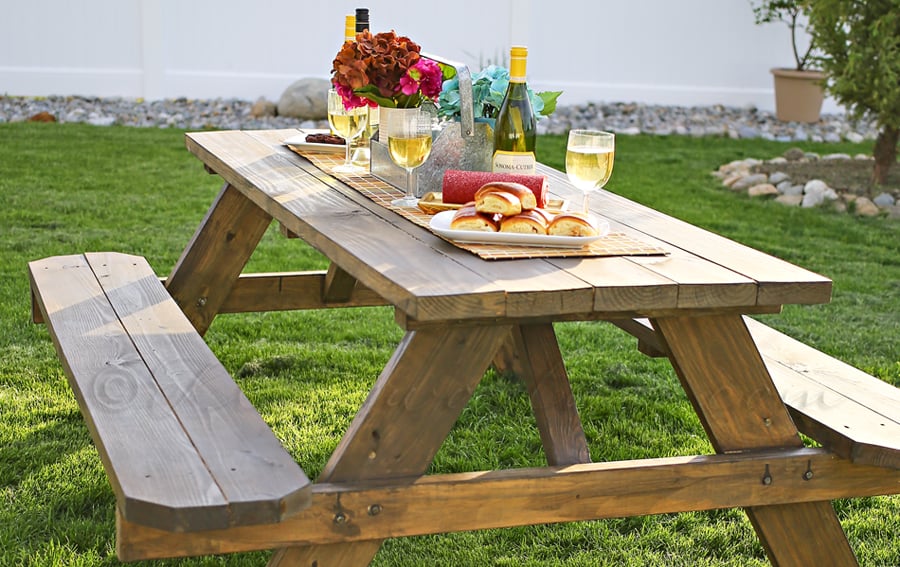 Last year when we moved into our house we made a whole lot of trips to both home improvement stores in town….a lot. We still do. Most weekends include a trip to at least one of them for some project or another. But last summer we noticed that both Lowes & Home Depot had a Build-it-Yourself picnic table kit for less than $100. We meant to pick one up & then before we could get to it, they had replaced them with snow blowers for the season. We talked about it all winter long & we were really eager to get going on one for our yard.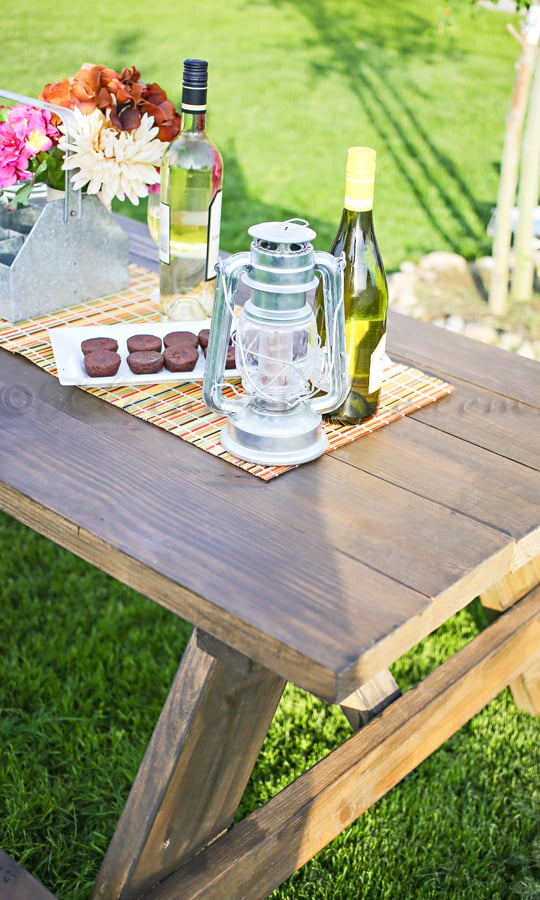 So when my friend Taryn posted about picking one up – I knew they were back in stores & it was time to go get one.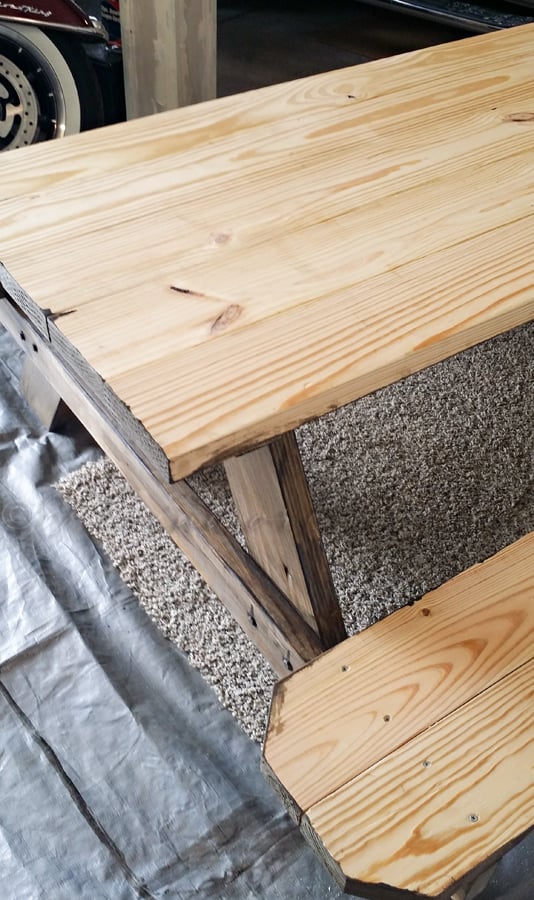 It literally came together so quickly that I was through to this stage of staining it before I remembered to take a picture. It was dumping rain, the hubs came home with it – dropped it in the garage & we immediately got to work on it. Before I knew it we were nearly done. So my apologies for the lack of "how-to" pictures. If you want to see that process – you can visit Taryn in the link above & check out her post on it.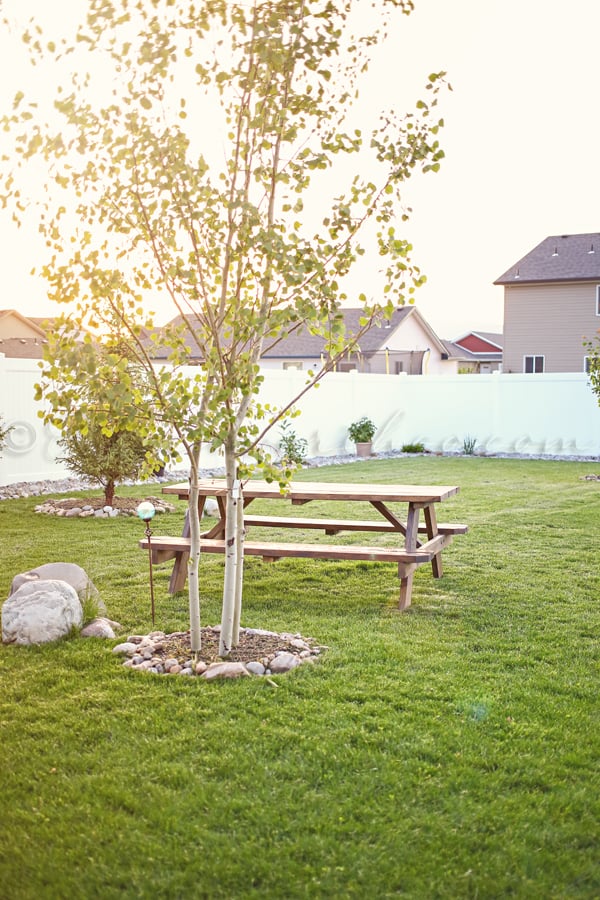 The hubs couldn't find the stain I was originally hoping for. So he took a chance on something new & I'm in LOVE! It's Olympic Maximum Stain + Sealant in One (semi-transparent) Color – Coffee. It goes on sort of dark, then as it dries it gives the wood this GORGEOUS aged look that we all love right now. Plus it's a sealant – so no need for varnish to protect it from the weather.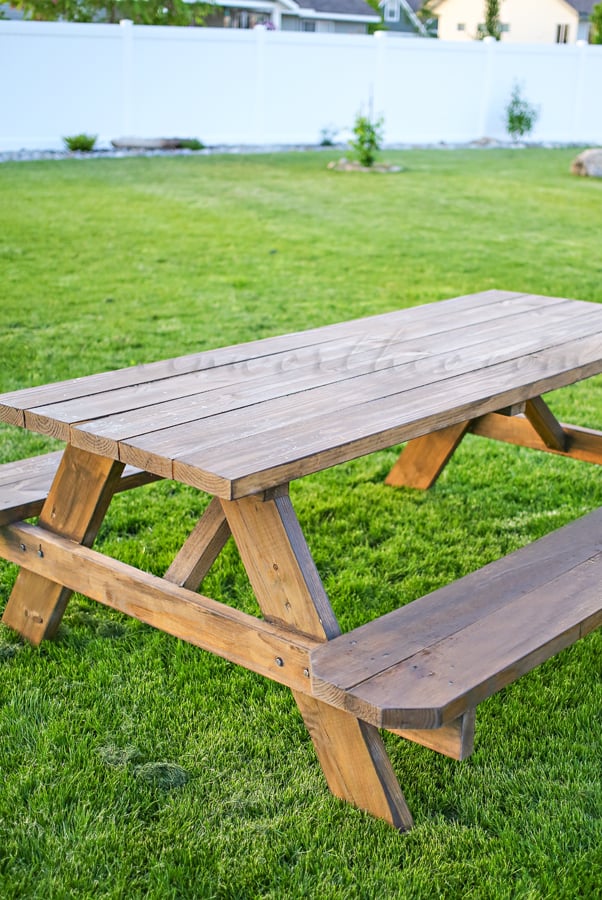 I love this stain so much I'm using it on everything – like inside & out.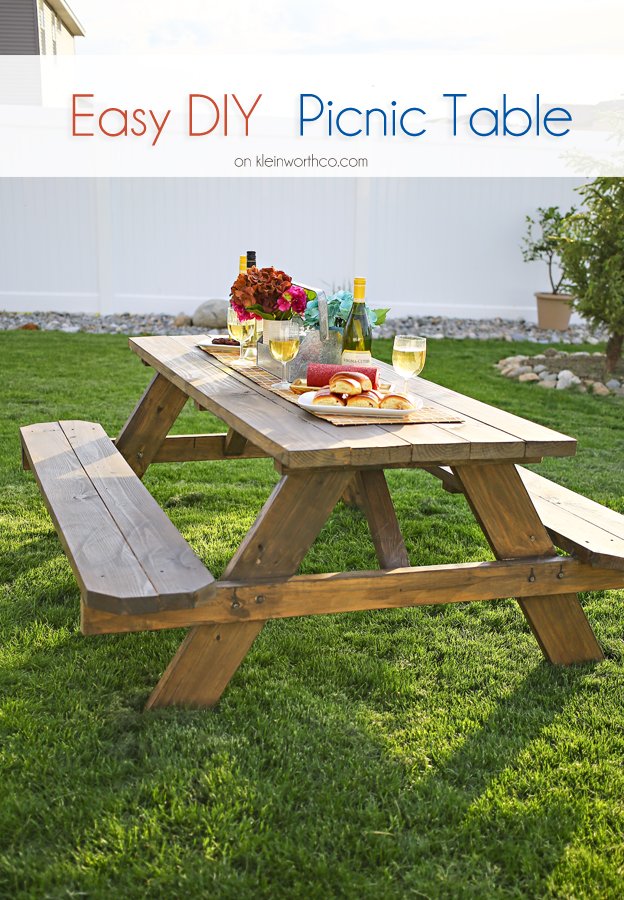 The plan from the get go was to make this space in the yard feel like we had happened upon a nice little bench at a campground. With the weathered look of the bench & the placement next to our aspen & pine trees it certainly does give that feel. It makes me smile every time I look out my kitchen window. It's been a great place to host our neighbors for gatherings & to just dine al fresco on these glorious summer evenings.
Want to see more projects for the home?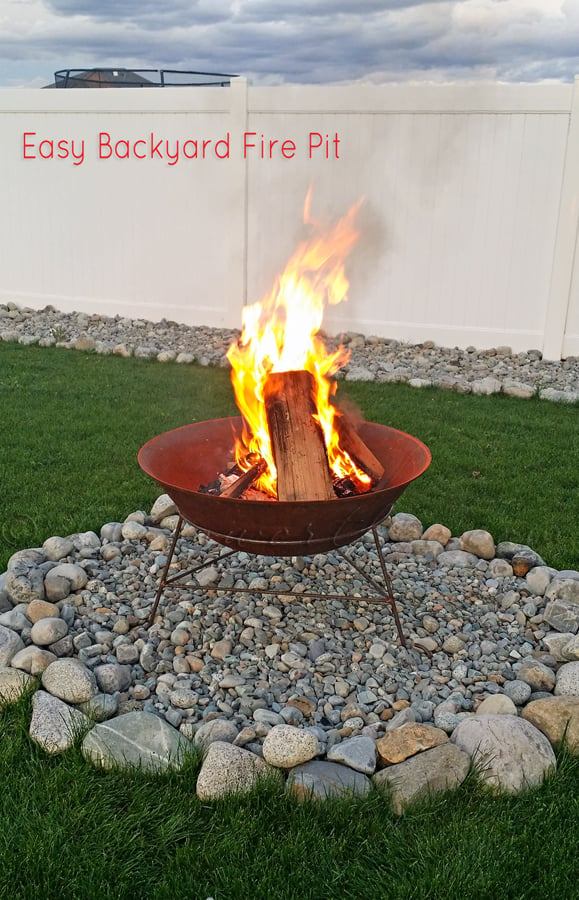 EASY BACKYARD FIRE PIT {IN LESS THAN 30 MINUTES}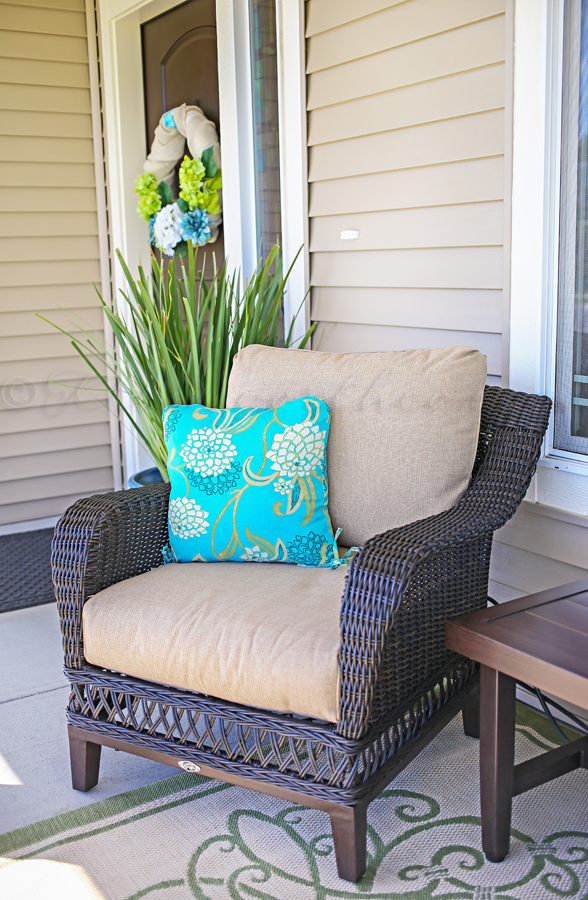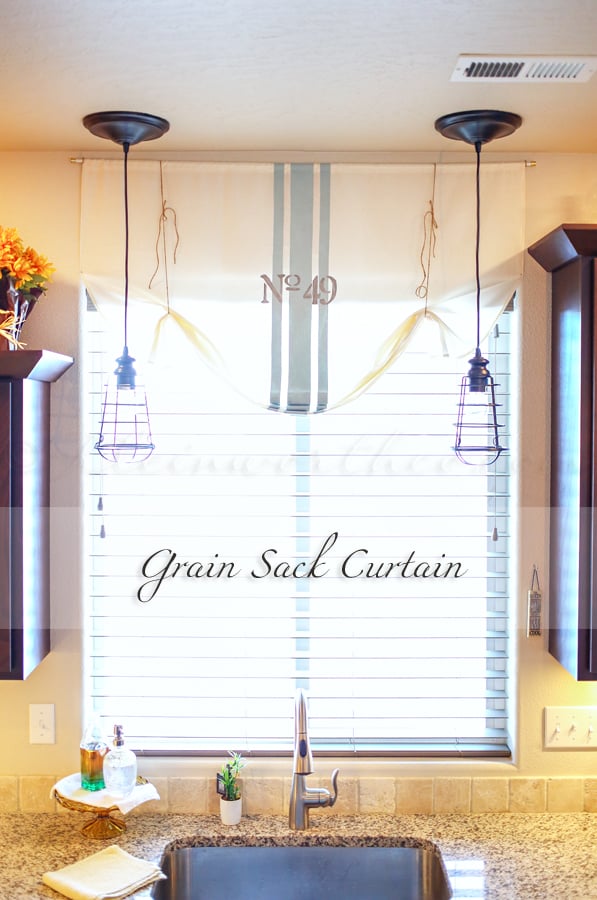 To see where I am linking today- visit HERE