Today's post is sponsored by Hobby Lobby, but inspiration & creativity is my own.
Decorated Christmas Stockings & Christmas Ideas to get your home ready for the holidays. If you are looking for Christmas Ideas, you have come to the right place. You can change up your Christmas stockings with black, white & green so easily like I did here! The whole project takes just 20 minutes! I love my black, white & green Christmas!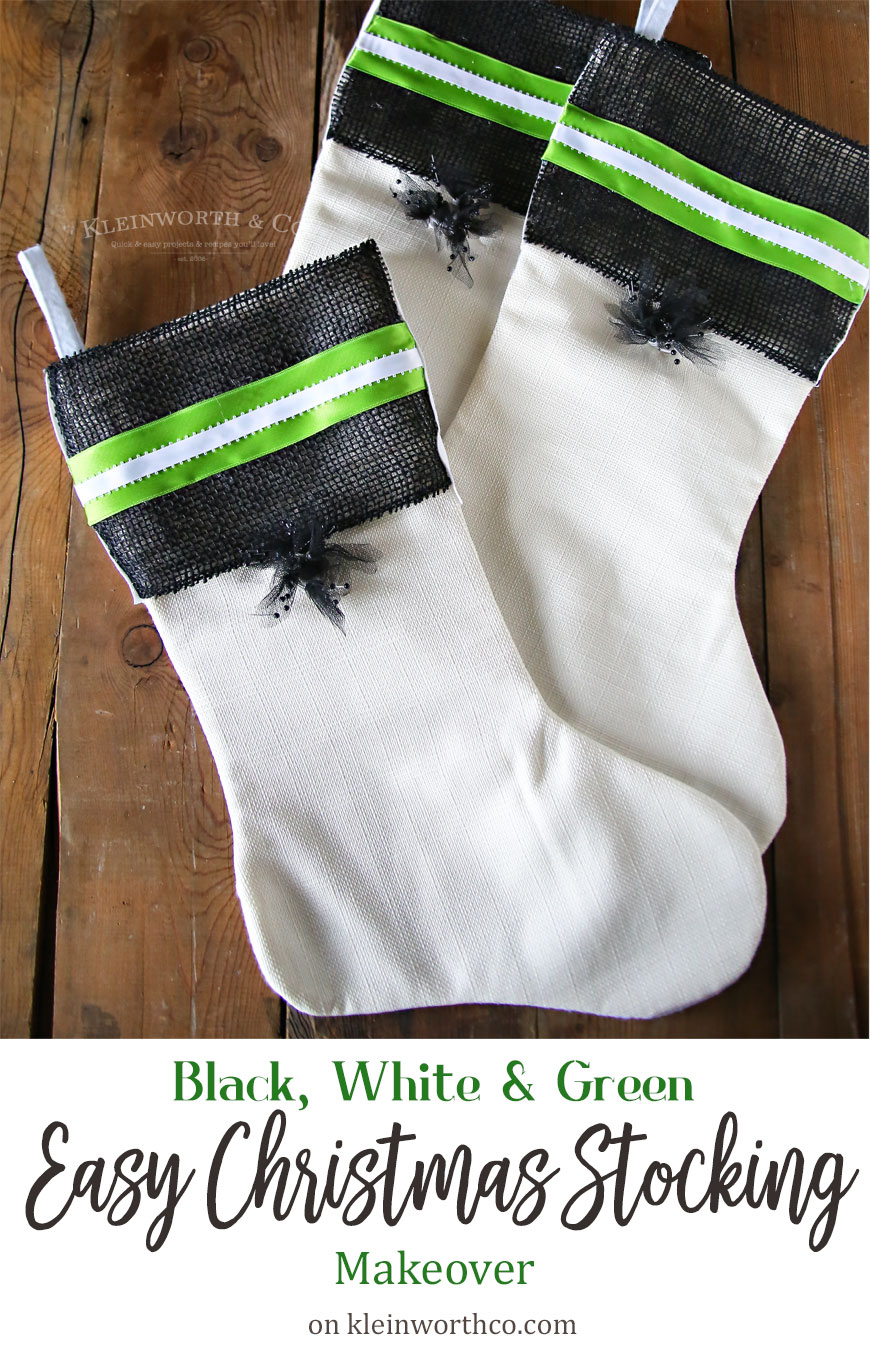 For several weeks now I have been pondering which direction I would go for our Christmas theme this year. Every year I pick a color theme & the tree & all the ornaments fall into that color scheme. I have done neutrals one year, metallics last year & we have even done an Americana tree many years ago, long before Kleinworth & Co. existed. But since I was really struggling with what my heart was calling me to create this holiday season I decided that I needed some inspiration to get me going.
Christmas Ideas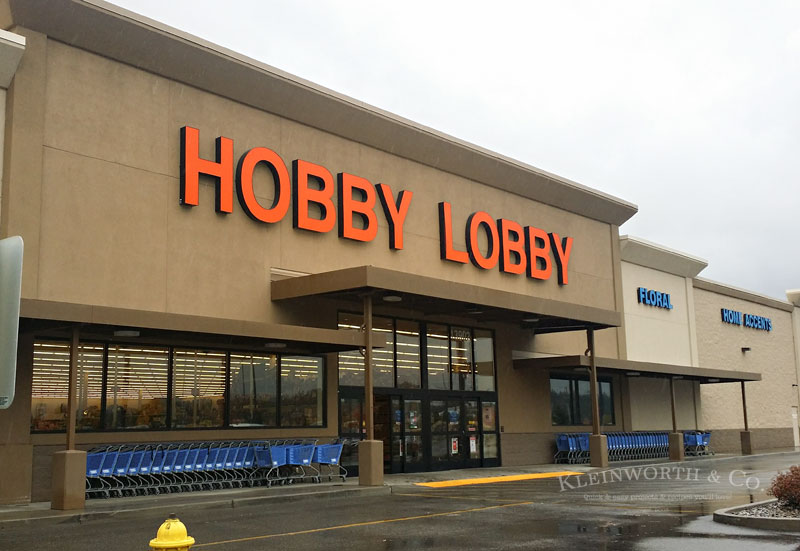 Fortunately the wonderful people at Hobby Lobby invited me to wander the store to help me pin-point exactly what it was I wanted for this holiday season. Turns out- they have EVERYTHING I could ever want there, which made the process easier or harder, depending on how you look at it. I mean- just wait until I show you all the fabulous things I found. The easy part- they have everything, so once you decide on a theme- it's easy to get it what you need. The hard part- it's all super cute, which made whittling down my choices even more daunting.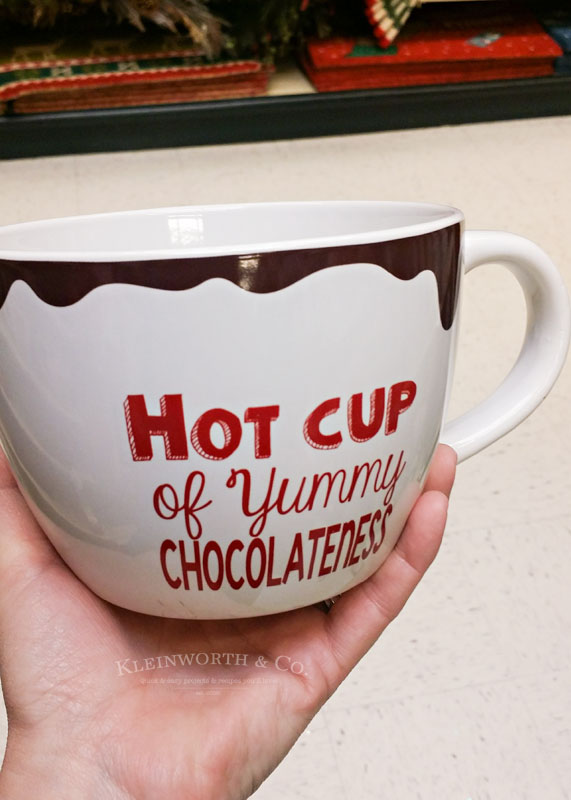 I found this super AWESOME giant mug for cocoa. They had all the matching decorations so I could do an entire hot cocoa bar themed tree if I wanted to.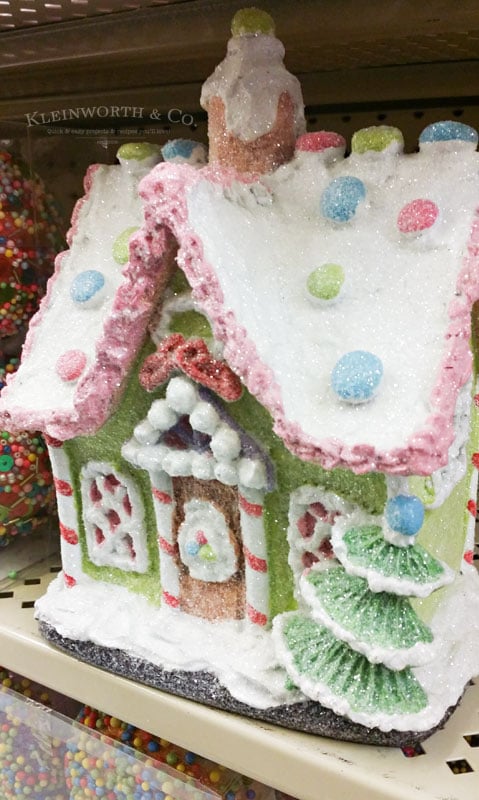 Then I found this adorable gingerbread house in pastels. It of course had all the matching tree & other home decor to deck your whole house out like a candy shoppe. It was too cute!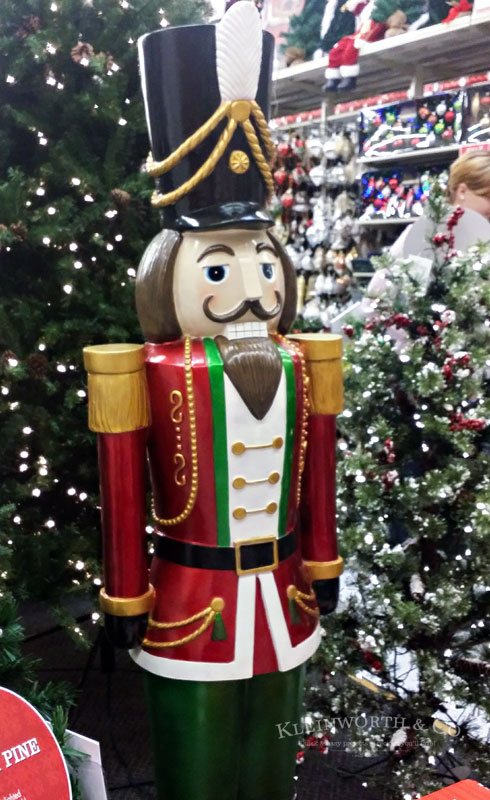 There were also many of these giant nut crackers that I just swoon over every time I see them.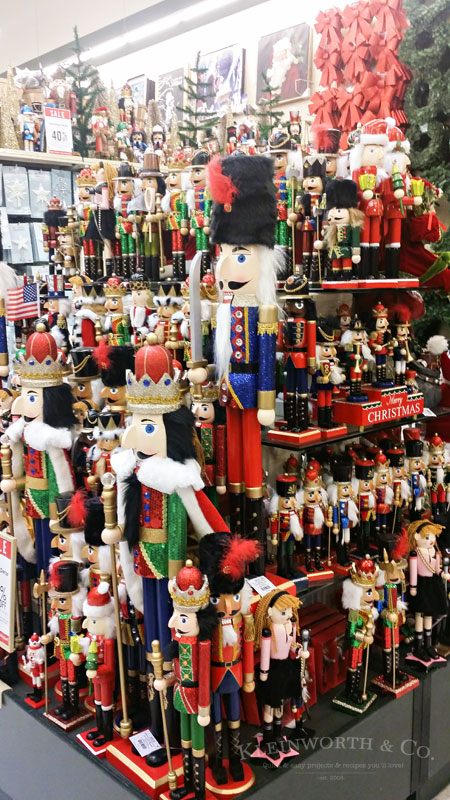 But as I turned the corner I came across this giant display of so many different nut crackers. Did I mention that I happen to collect nut crackers? I love them so much. Some people collect snow globes or set up the giant towns. I collect nut crackers & this display made me squeal.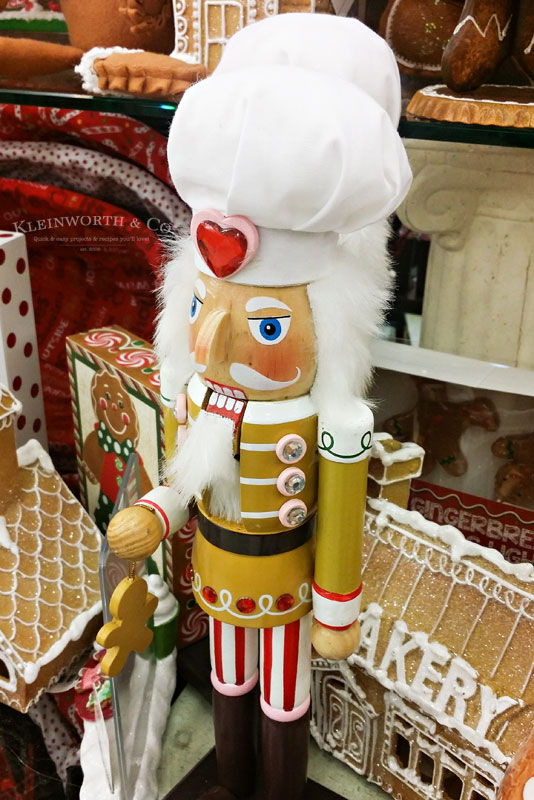 So it should come as no surprise that this baker nut cracker came home with me that day.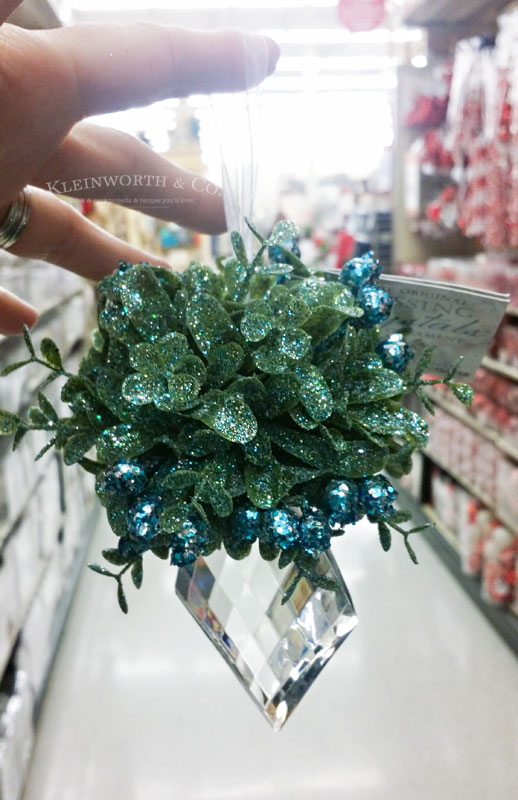 I just fell in love with this beautiful mistletoe. I just had to have it.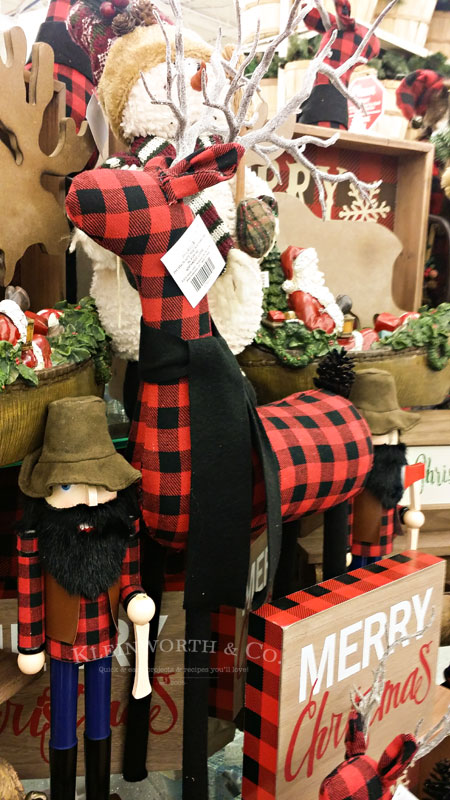 When I came across this buffalo check reindeer I thought I might have finally found the theme of choice for the year. Oh, how I just swooned over this & oh how I love buffalo check.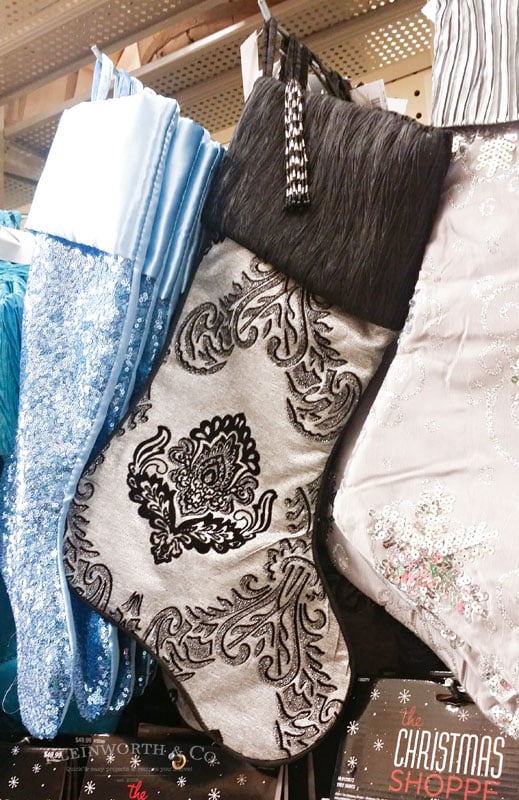 But it wasn't until I came across this beautiful stocking in silver & black that my heart started going pitter patter.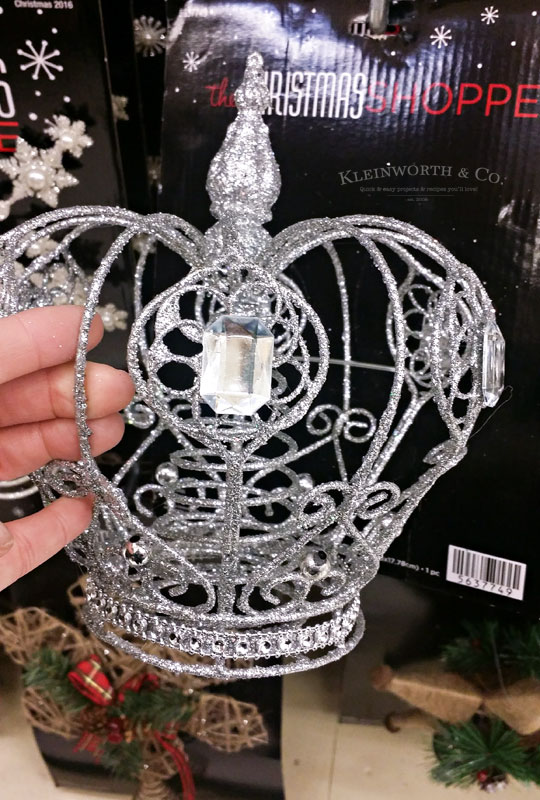 Then came this gorgeous crown that I fell in love with.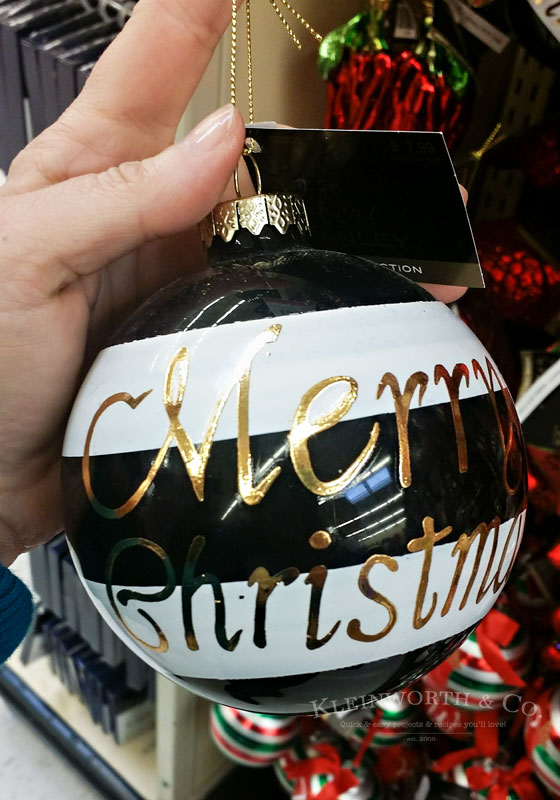 The icing on the cake & the deciding factor in it all was this ornament in the black & white stripe. Oh, how I love the black & white stripe. I was head over heels & that was when I solidified my theme – Black & White with green accents. That will be the focus for the rest of the house, which is why I picked up the needed supplies while I was at Hobby Lobby to make my stockings just how I wanted them. I also found the most fabulous lighted black tree for my office. It's perfect for my rocker-glam decor I have happening in here.
Decorated Christmas Stockings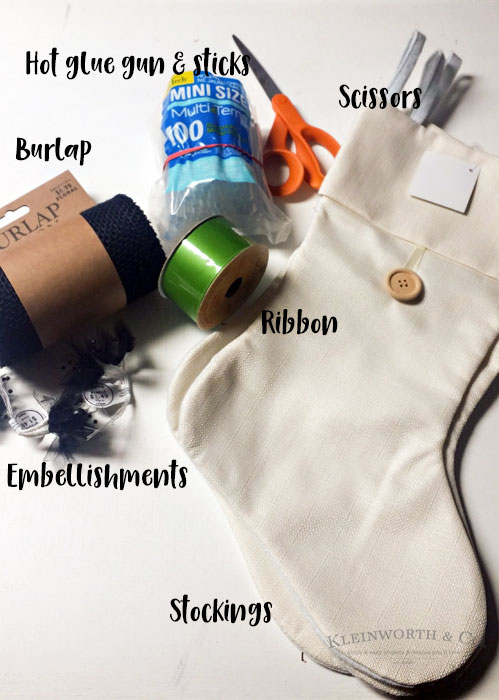 Because Hobby Lobby has crafts & decor I was able to pick up everything I needed & then some. We had the best time & wandered in there for hours. (& I still didn't see the whole store) I can't wait to go back.
To make these stockings– I picked up plain stockings, wide burlap ribbon in black, green ribbon & some black embellishments. I already had white ribbon, scissors & my hot glue gun & sticks here.
It was as simple as cutting each of the ribbons to fit & using the hot glue gun to attach them to the stocking. Then I snipped off the button from the stocking & added the embellishments in their place. That simple. (please excuse the bright lighting- I tend to craft late at night under big lights) 🙂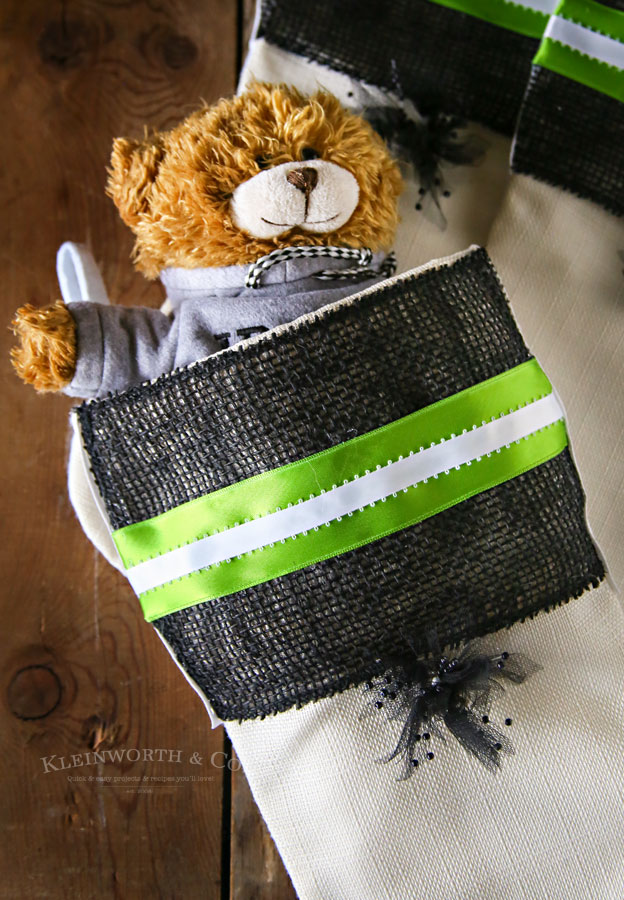 These will certainly help me complete my black, white & green Christmas.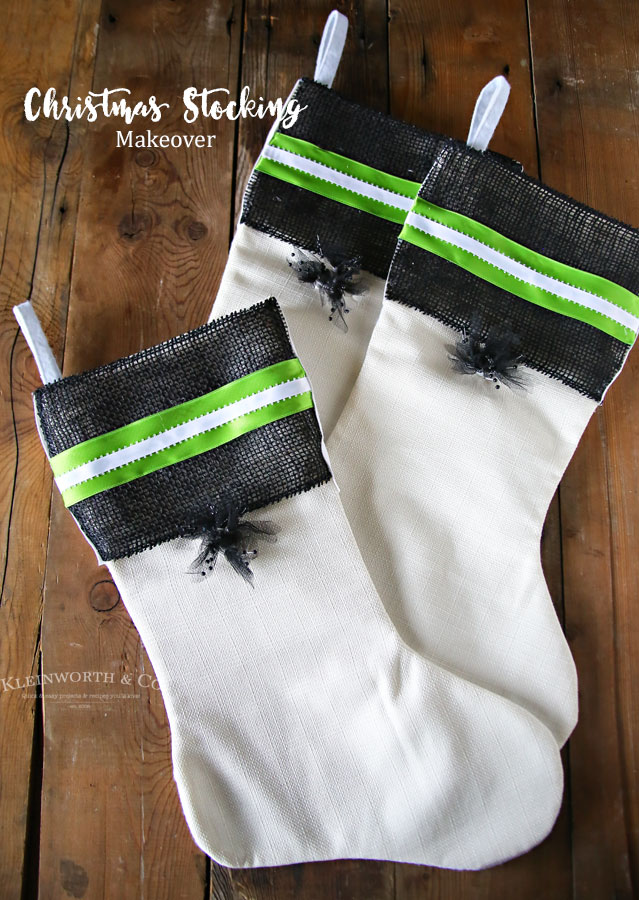 I had so much fun wandering Hobby Lobby. Maybe next year I will do a different tree with a different theme in each room so I don't have to choose just one!
If you make these stockings- please leave a link or tag me on Instagram @KleinworthCo
Looking for more Christmas inspiration & ideas?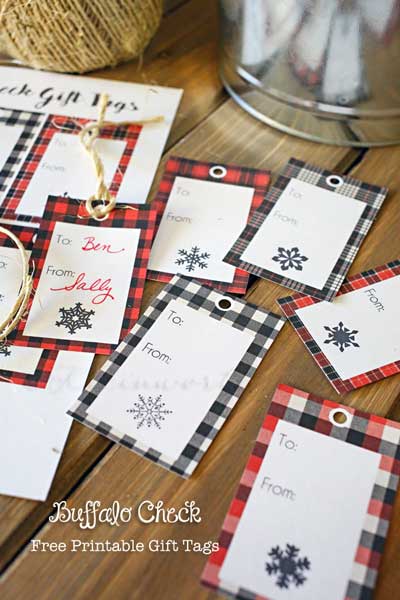 Buffalo Check Free Printable Gift Tags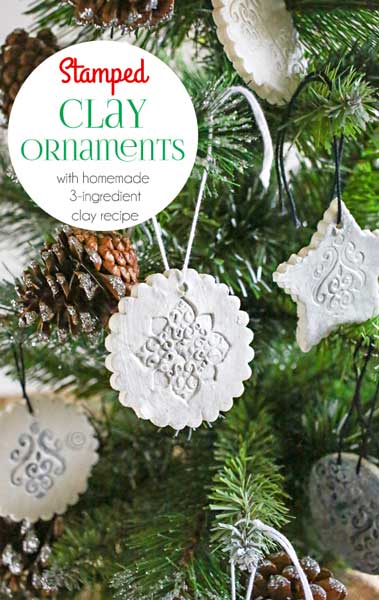 Stamped Clay Ornaments w/ Homemade Clay Recipe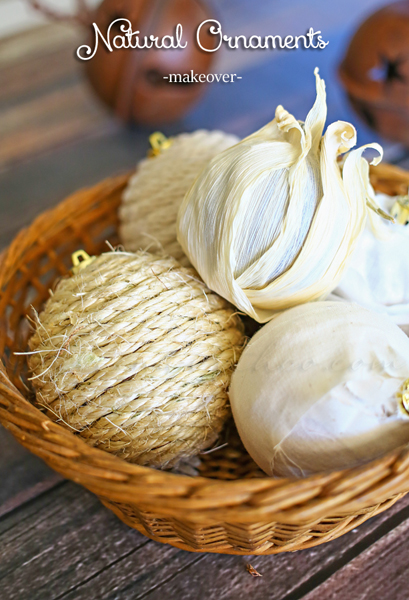 Don't miss these great ideas from these bloggers….
20 DIY Holiday Projects from I Heart Nap Time
35 DIY Christmas Crafts for 2015 from Yellow Bliss Road
To see where I am linking today- visit HERE
This is a sponsored conversation written by me on behalf of Hobby Lobby. The opinions and text are all mine.