I did it!!  I FINALLY did it.  I have had making a coffee filter wreath on my to-do list for nearly a year.  Seriously!!  Like I had the kids drawing on them long before we moved.  I took their creations & tucked them away in my craft tote for the move & finally decided to do it.  Push came to shove when I realized that March was here & I needed to update our mantle for spring.  Hello- the red berries of winter needed to go right?!   So I carved out a couple hours one afternoon & got to work.  I am so happy I did.  We spent the weekend getting the mantle changed out & I love how it turned out.
These images are of the wreath on the front door because it's still pretty dark in the house with the overcast skies.  I really don't recommend putting this coffee filter wreath outside unless your door is very sheltered from the weather.  I would imagine it wouldn't be as pretty if it got all wet & soggy.  🙂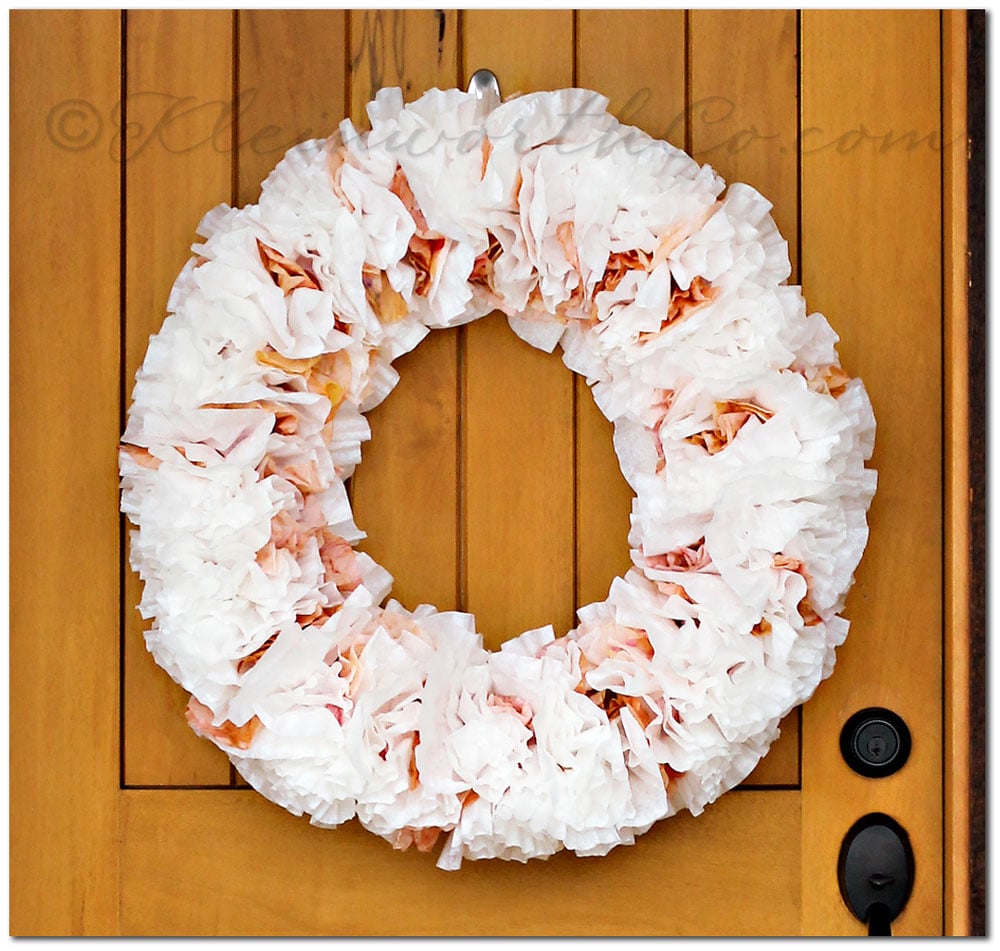 This thing is HUGE.  I took one full pool noodle & another half of one & taped them together.
Made the wreath about 30″ across when complete & completely dwarfed my 10 foot tall front door.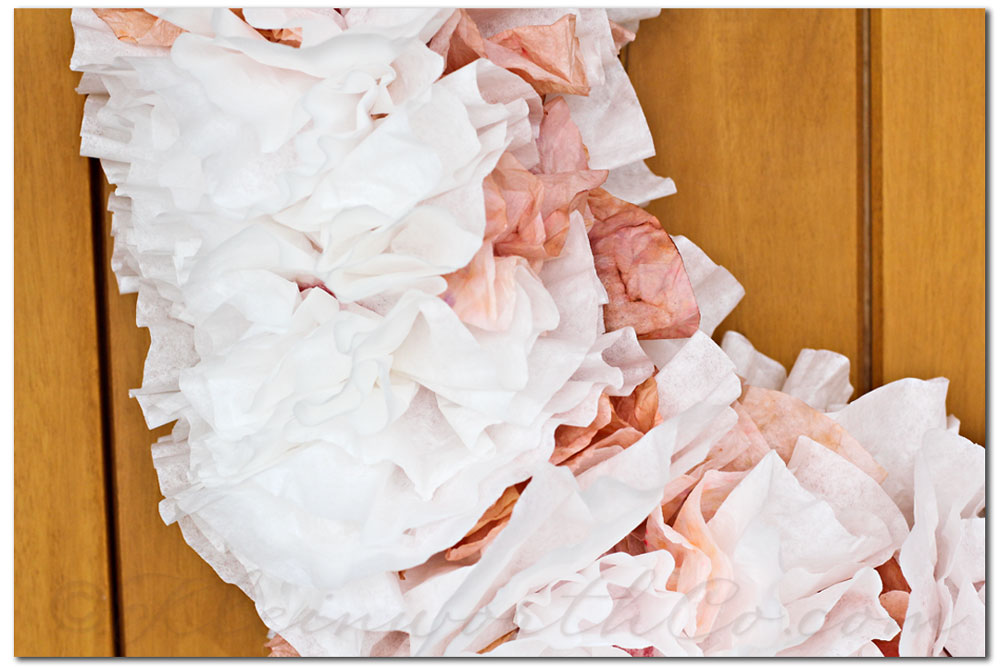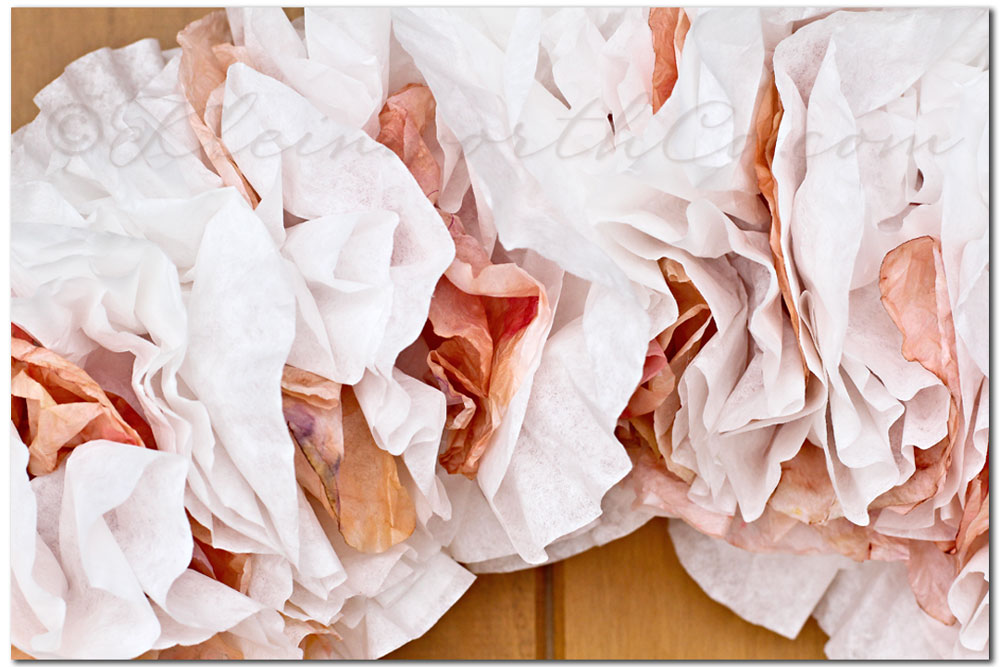 I just love the pops of color between the white filters & the color details on the ones the kids colored.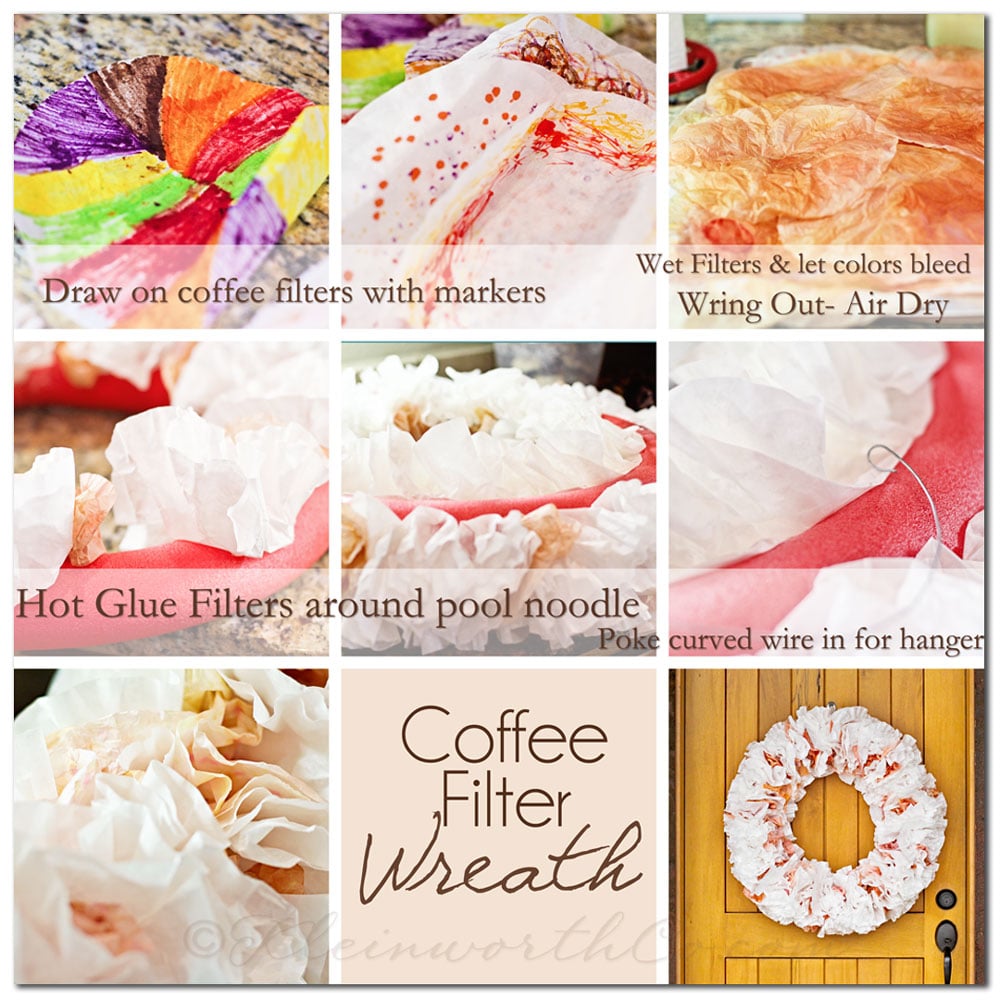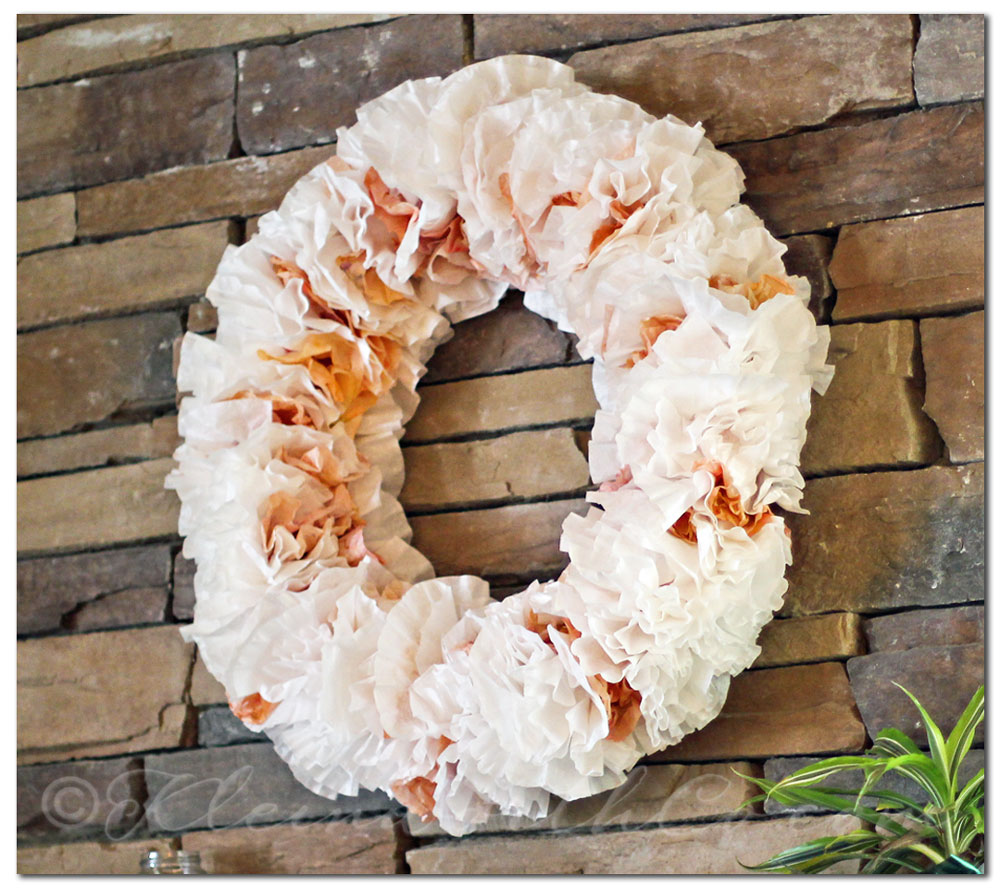 Here it is above the mantle.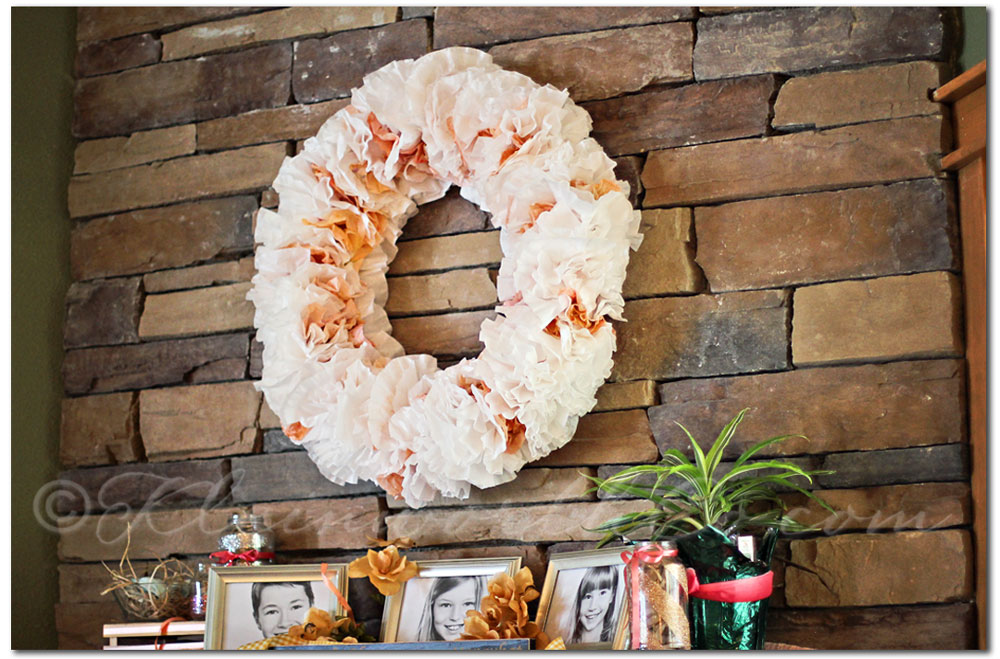 Have a FABULOUS Tuesday!!
To see where I am linking today- visit HERE