I have said it before & I will say it again….I LOVE MARSHMALLOWS!!!
Yep!  I sure do!!  Every year the hubs is really good about buying me some Peeps- which is great.  Especially since he thinks they are disgusting.  But he is also the one that does the Easter basket shopping & that means he chooses what goes into them.  I love that he does this for me but you know what…..he NEVER buys enough chocolate covered marshmallow bunnies!!!  He usually picks up a pack of 6- which means each kid gets 2.  So if I steal one- they notice.  So I can't really do that you know??!!
A little while ago I was surprised when he came home from a trip to the store with not only a bag of the GIANT regular shaped marshmallows for me but also in the bag was a huge bag of these pastel colored bunny shaped marshmallows too.  I was JUMPING THROUGH THE ROOF excited!!!!!  Oh yes I was!!   I knew at that very moment I would be covering them in chocolate & swooning in delight.  I am not wanting for more chocolate covered marshmallows now.  I have all I could want & then some.  I am a happy girl.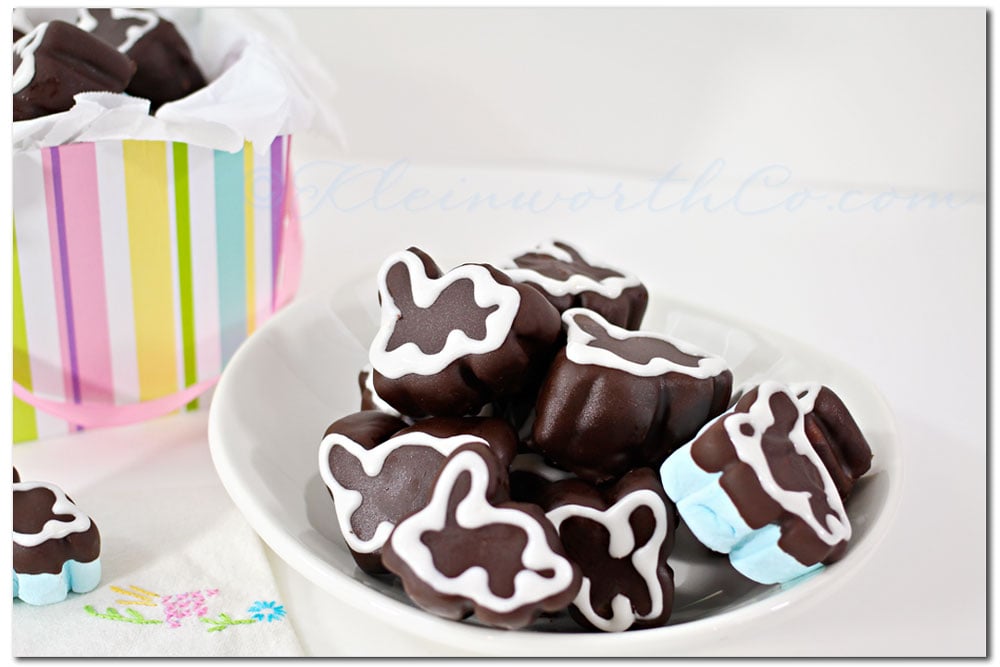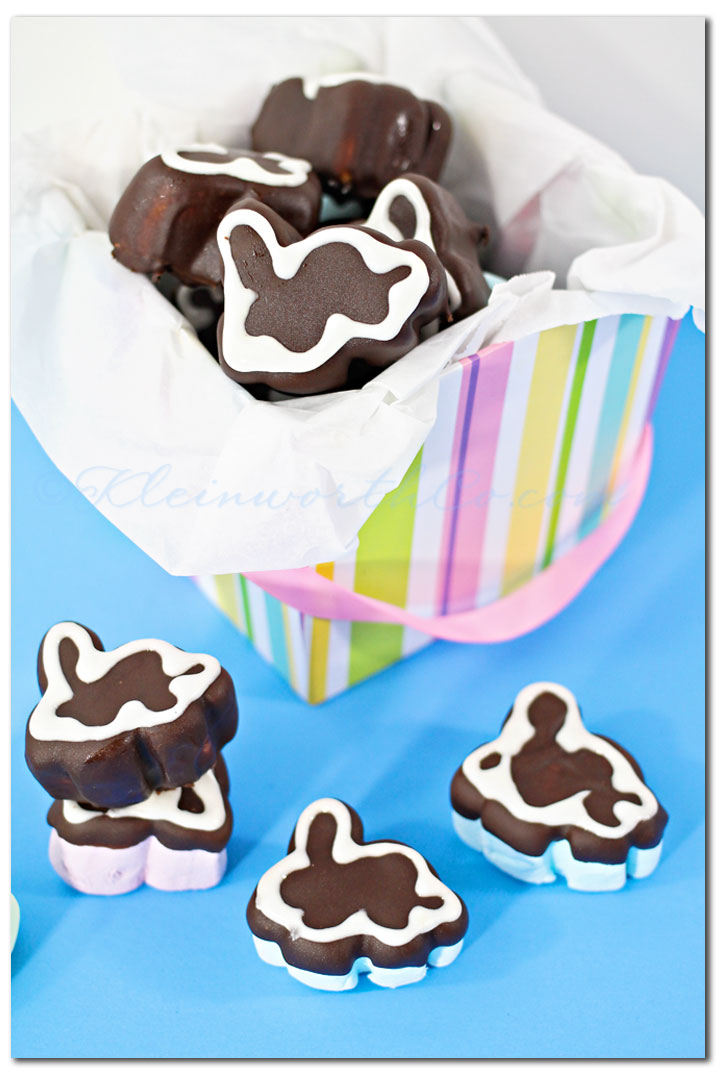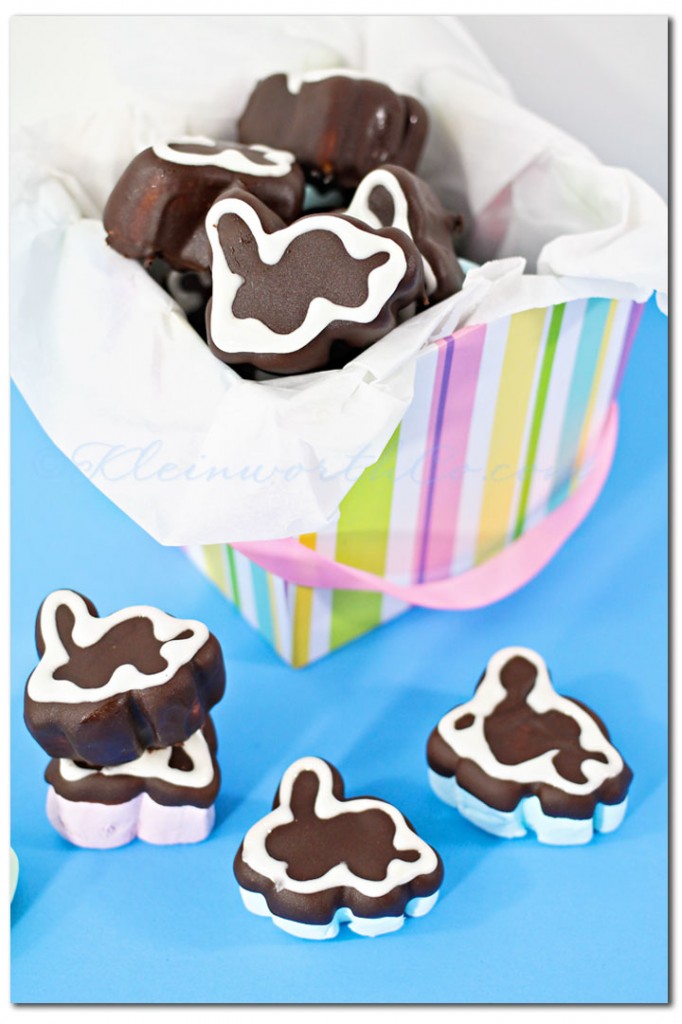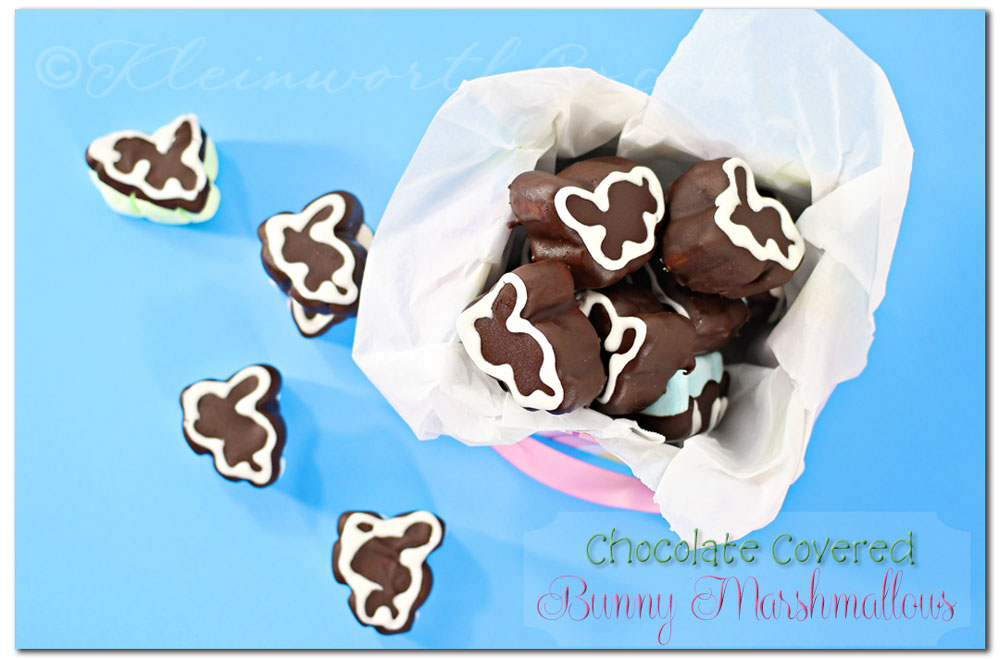 So simple that I can't even really justify putting in a recipe plug-in here.
Just take a 12 ounce bag of chocolate chips & 1 1/2 tbsp shortening & melt in a glass bowl in the microwave in 30 second increments.
Stir in between each 30 seconds.
Do this until the chocolate is hot & very fluid. I did mine for nearly 2 minutes.
Then dunk each marshmallow in the chocolate- turn to coat both sides if desired.
Set on wire rack to harden. I stuck mine in the freezer- because I'm impatient & wanted to try them as soon as possible.
I also piped some royal frosting on them just so you could better make out the shape of the bunny- obviously optional.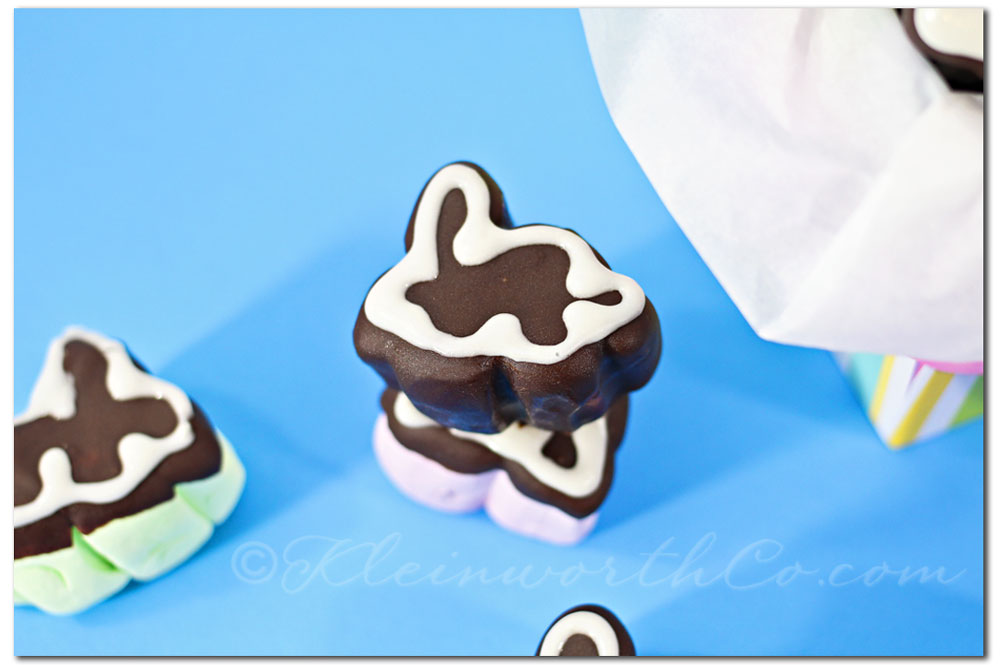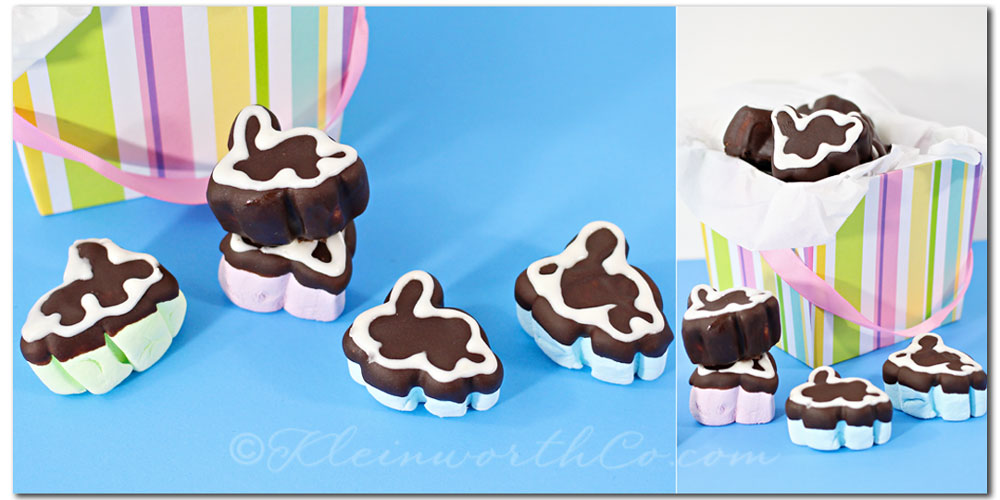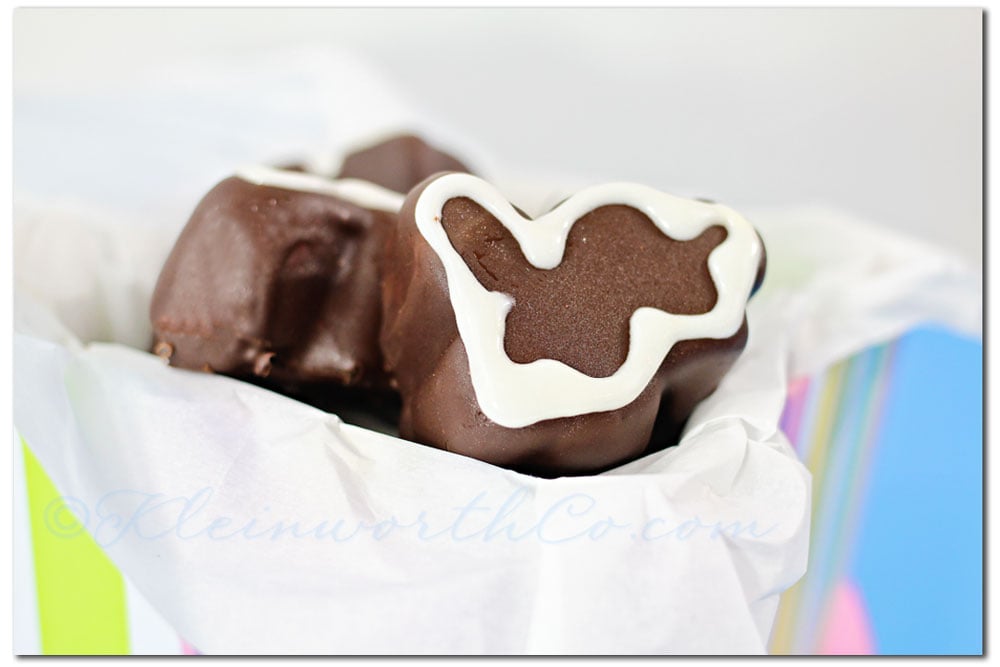 They were so good- they didn't last long after they were photographed.
To see where I am linking today- visit HERE