Hi Everyone! Just to update you all – a week ago today my mom passed away after a 10 month long fight against squamous cell skin cancer that had metastasized through her body. She fought hard & I am beside myself with grief. We were incredibly close as I was her only child. I am trying to find comfort in the fact that she can be with me all the time now – it's just not the same.
So as you can imagine – I am swamped with all sorts of things to take care of & plan. I will be having some of my dearest blogging friends here guest posting frequently to ease my schedule during this time. One of my closest & most beloved friends – Kim – from Little by Little will be hosting you all here for the duration of Project 52 to finish out the year. Please give her a nice warm welcome!!! Kim's sharing these tasty treats she made 🙂
Candy Cane Crinkles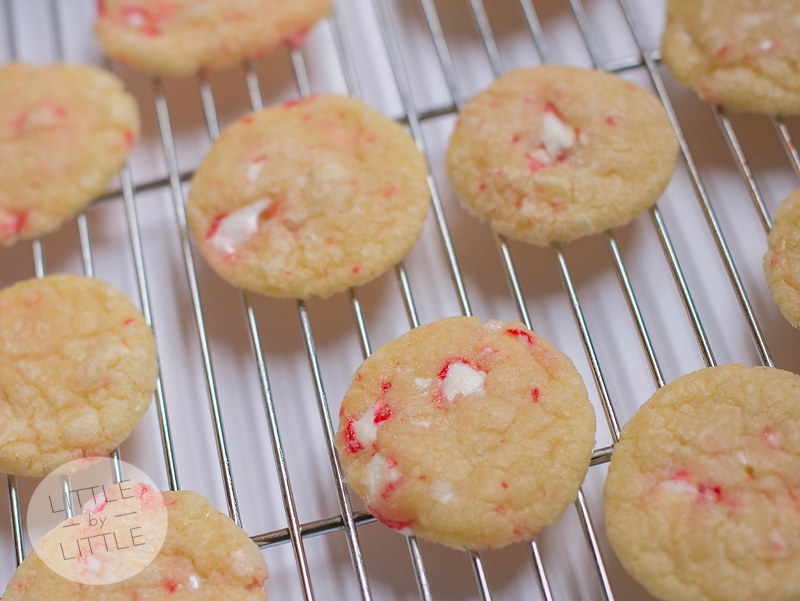 Now that December is in full swing it is time to start baking. I love finding easy cookie recipes that our family can make and enjoy without the stress of overly complicated recipes.
I saw these Candy Cane Crinkles on Pinterest. I decided to kick off baking season with these because everything I needed was already in my pantry. That is a huge score for spur of the moment Christmas baking!
The cookies were really good. We enjoyed them with Christmas music in the background and we could feel our jolly rising!
Even our elf, Kringle, thought they were keepers.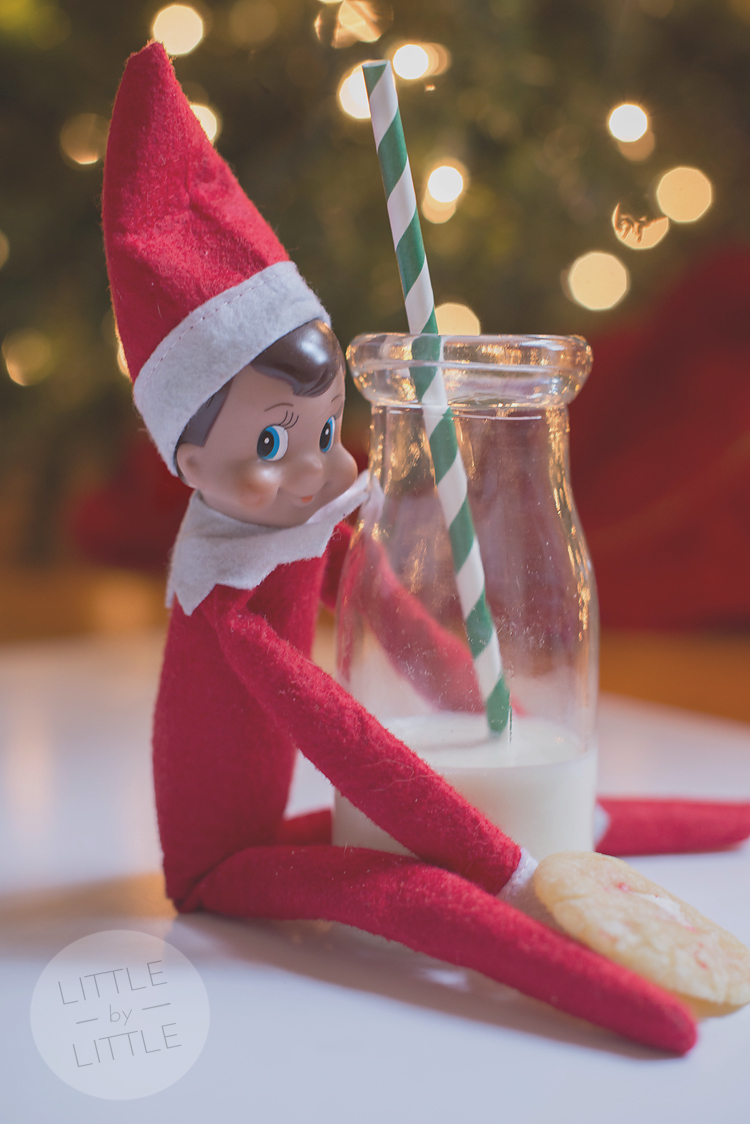 Candy Cane Crinkles would be a great cookie exchange take-along cookie.
Happy baking!
Link for pin https://www.pinterest.com/pin/157344580704859294/
Thank you so much Kim for all your love, help & support. It's so greatly appreciated!
* Post 1 photo or as many as you like each week on Mondays.
* The button or text link should be present in your post- but not absolutely necessary.
* Please visit some other blogs & leave some love & encouragement.
* Submit the URL of your blog post – not your home page.
Project 52
Grab the button HERE
To see where I am linking today- visit HERE