I have partnered with Hills Bros. Cappuccino to create this recipe. All opinions are my own.
Campfire Cappuccino Monkey Bread is yummy breakfast bread coated in cinnamon, sugar & Salted Caramel Cappuccino mix, baked in tin foil over a campfire.

My friends, do you go camping? If you do then you know that there is something so delightful about enjoying scrumptious food when out in the wild. I wish I knew what is was about eating something hot & delicious when camping, but there's just something about it. Am I right? Because that's one of the things I look forward to the most when camping, I like to recreate some of our most favorite recipes, campfire style. Our favorite campfire dish for breakfast is this Campfire Cappuccino Monkey Bread.
Campfire Cappuccino Monkey Bread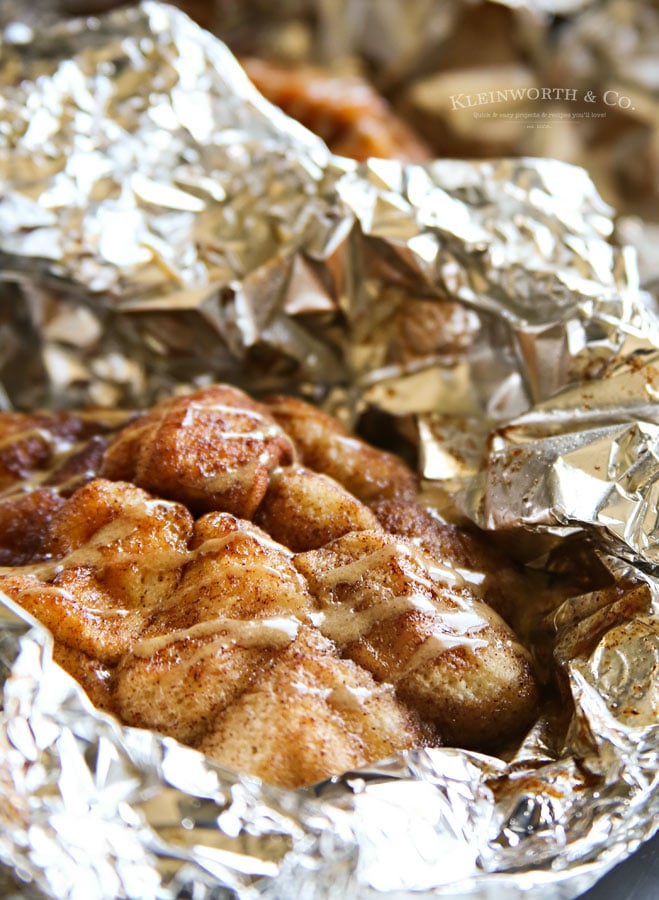 Now, most people know what monkey bread is. I have been making it for a good 15 years or so & I'm sure you have too. I usually make it from scratch & it's time-consuming but totally worth it in the end. But when you are camping, it's all about convenience. So I created a way to make that favorite breakfast recipe with just 5 minutes of prep time & about 20 minutes over the campfire. I decided to jazz it up a bit & include some of my favorite cappuccino mix in salted caramel flavor to the recipe.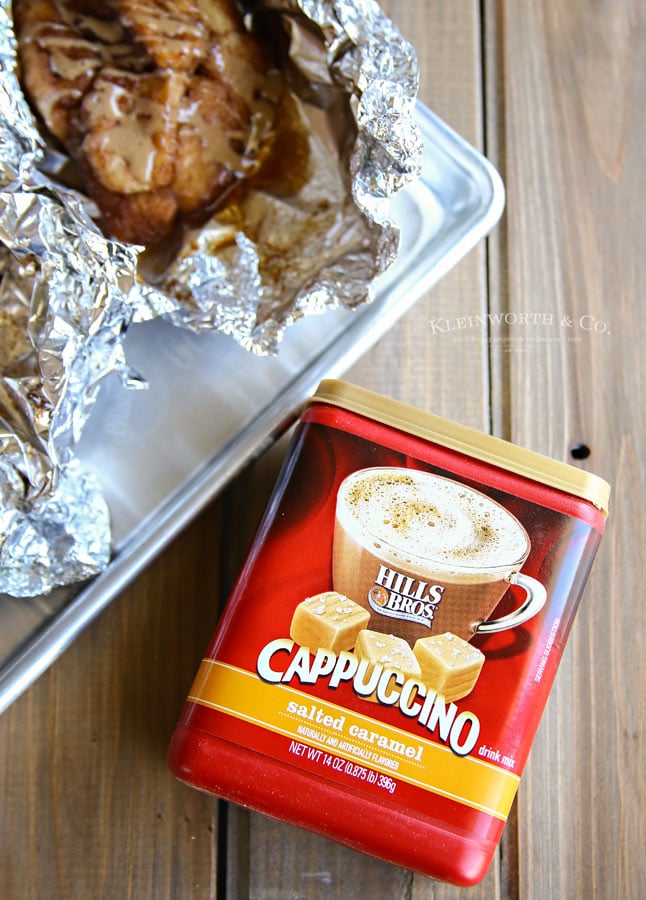 You see, last fall the team & I took an 11-day road trip in an RV down the coast of Washington, Oregon & California as part of a business trip for a workshop I was taking. Spending 11 days in an RV as a family of 5 (all of which are adult size) was an adventure. But one of the things that made life easier was having my Hills Bros. Cappuccino Mix on hand. We took the Keurig along with us & I was also able to brew my Hills Bros. Cappuccino in that when I had time. But it was really handy while we were always on the go to have my mix available too.
I could have a delicious cappuccino at a moment's notice, which I really needed. While I was making my beverage, I made some Campfire Cappuccino Monkey Bread too. Then we just placed them on the grate over the campfire while we warmed up in the morning.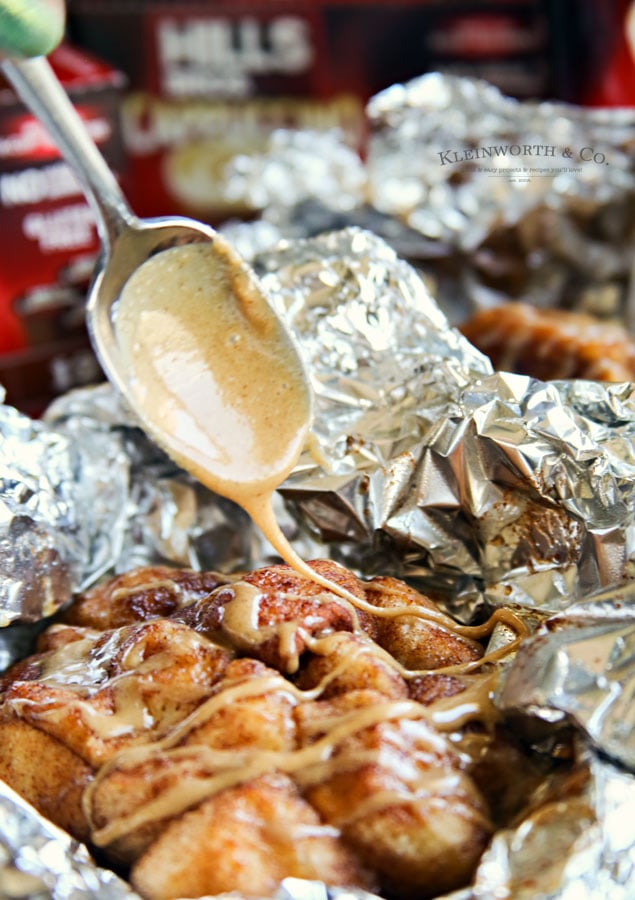 It was so nice to enjoy these with a yummy cup of cappuccino while listening to the waves crash on those chilly mornings. I'm telling you, I could start every single day of my life that way. I love those early mornings by the shore & a campfire. Having a sweet breakfast like the monkey bread was just the icing on the cake.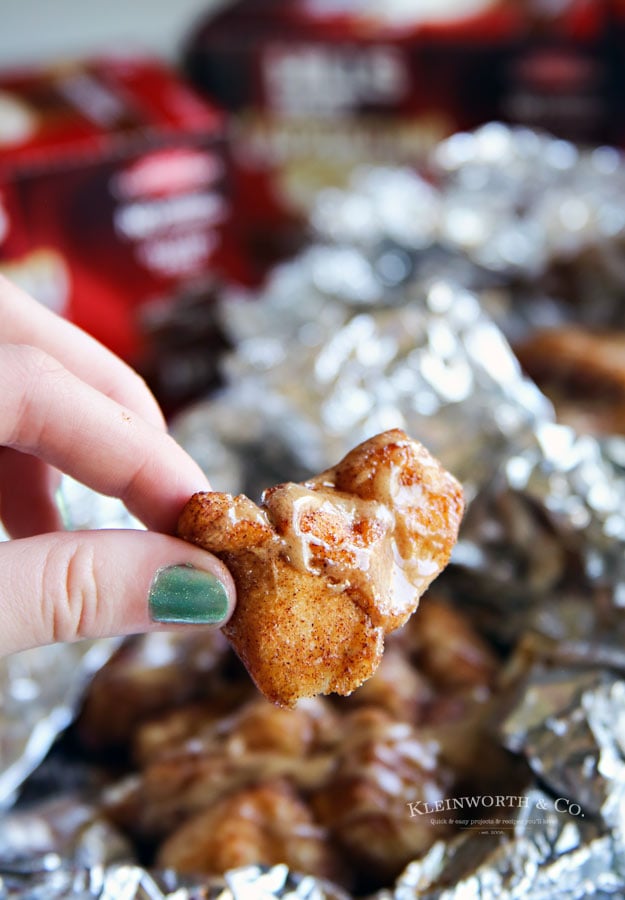 It's as easy as toss together in a zip top bag, wrap in foil & let them cook.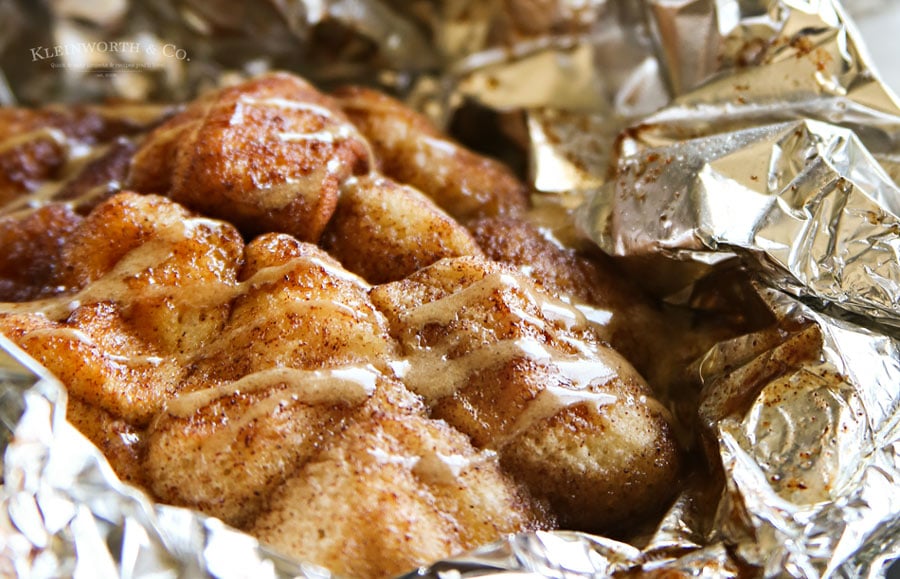 Campfire Cappuccino Monkey Bread
Campfire Cappuccino Monkey Bread
Campfire Cappuccino Monkey Bread is yummy breakfast bread coated in cinnamon, sugar & Salted Caramel Cappuccino mix, baked in tin foil over a campfire.
Prep Time5 mins
Cook Time20 mins
Total Time25 mins
Servings: 5
Ingredients
Monkey Bread
2 small cans refrigerator biscuits
1/2 cup granulated sugar
1/2 cup brown sugar
1 tbsp cinnamon
1 tbsp Salted Caramel Cappuccino Mix
8 tbsp cold butter- cubed
Glaze
3 tbsp confectioners sugar
1 tbsp Salted Caramel Cappuccino Mix
1 tbsp milk
Instructions
Lay out 4-5 sheets of tin foil (approx 12-15" long) spray with cooking spray

Cut each uncooked refrigerator biscuit into quarters & place in a gallon size zip top bag

Place remaining bread ingredients in the bag with a dough, zip the bag & toss to coat

Sift out the coated pieces of dough & place on prepared foil (the portions will seem small - but the dough with puff & rise)

Sprinkle a little of coating mixture over the top & add a few cubes of butter to each foil pack

Fold the ends of the foil together on one end & then fold in the other ends to seal tight

Cook on a grate over hot coals for 20-25 minutes or until the dough is cooked through - turning every 5 minutes or so

While you wait - prepare the glaze by whisking all the ingredients together in a small bowl

Drizzle over cooked monkey bread

Enjoy!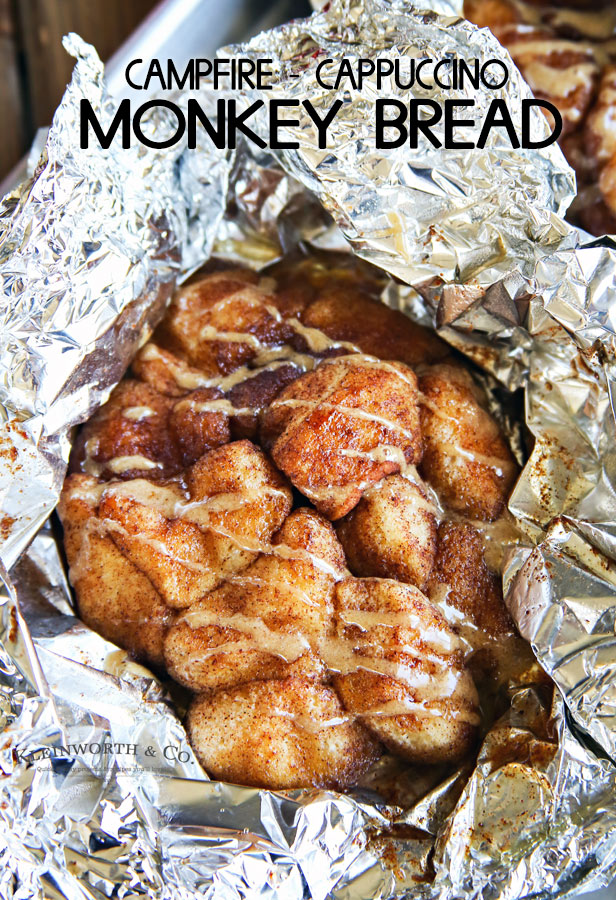 You just have to try this on your next campout. They are SO GOOD & SO EASY!
Looking for more delicious camping recipes?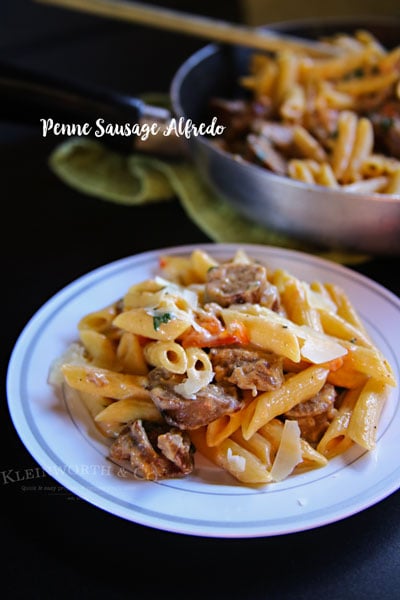 Penne Sausage Alfredo – we made this one on our trip (pics of the adventures too)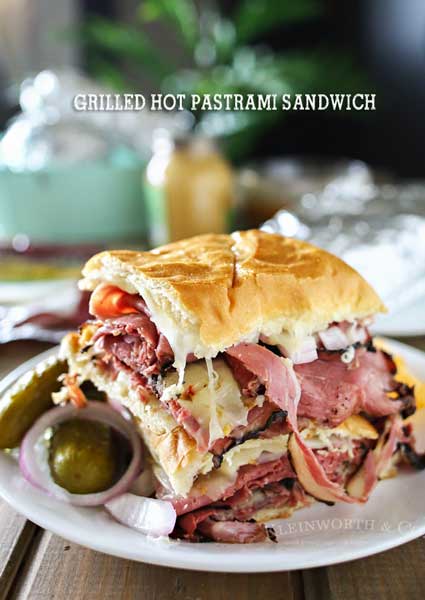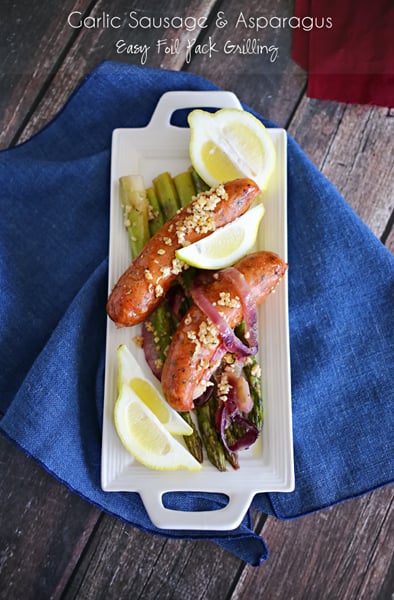 Don't miss these great ideas from these bloggers….
100 Cheap & Easy Foil Pack Dinners from Prudent Penny Pincher
Campfire Cones (Fun & Easy Summer Dessert) from Hip2Save