I may have mentioned this once or twice before. I have a serious obsession with cherry recipes. Whether it's cherries baked in treats, eating cherries right off the tree, cherry drinks or cherry flavored candy (that's probably my biggest obsession) I can't get enough. I'm the person in the house that will pick out all the cherry candies out of the assortment & leave the rest for someone else. I choose & don't choose different things based on whether or not it has a cherry variety available. Yes- I'm like a small child when it comes to these things. I am pretty serious about my cherry flavored foods. So for the longest time I have been craving some cherry preserves. I had never made any before but I was truly craving some. I usually never get to making any because I can't get past eating them all once I go through all the trouble of pitting them. But this time I had so many on hand that I could cave into my craving & make this Bing Cherry Freezer Jam.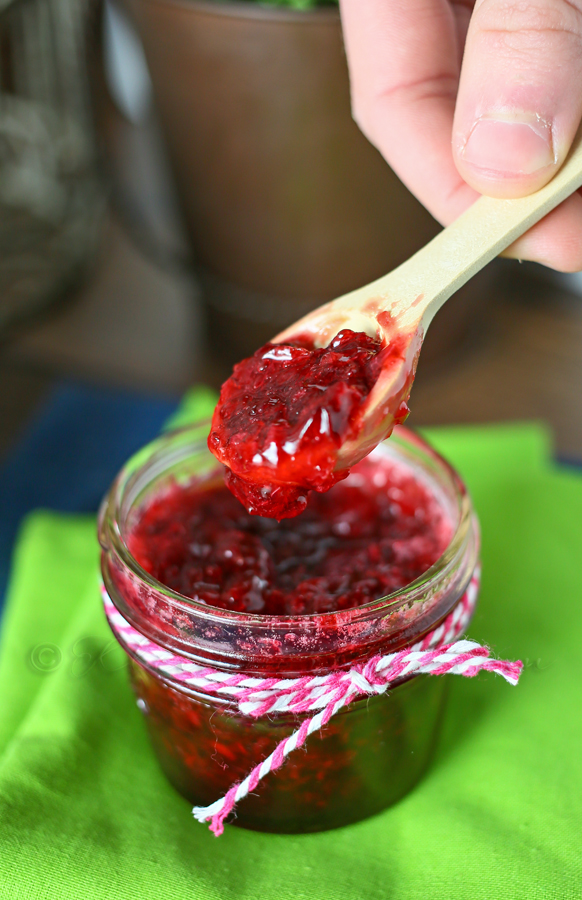 I do the freezer method – because I'm just like that. (& I have limited cabinet storage space until we move)
If you prefer- you can do a traditional canning water bath for this.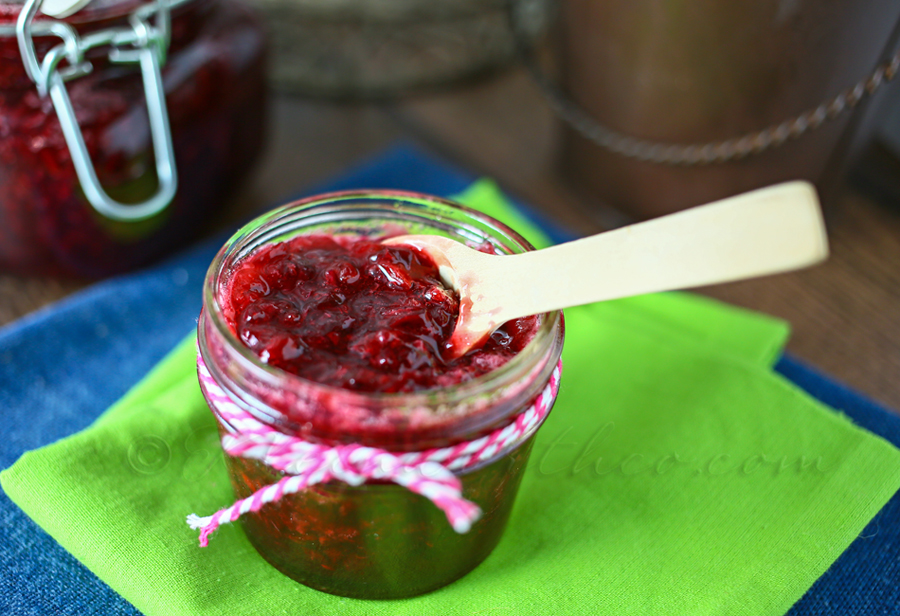 I'm in absolute heaven. Spreading cherries on EVERYTHING, putting a dollop on top of my ice cream.
Yep- I'm a happy girl.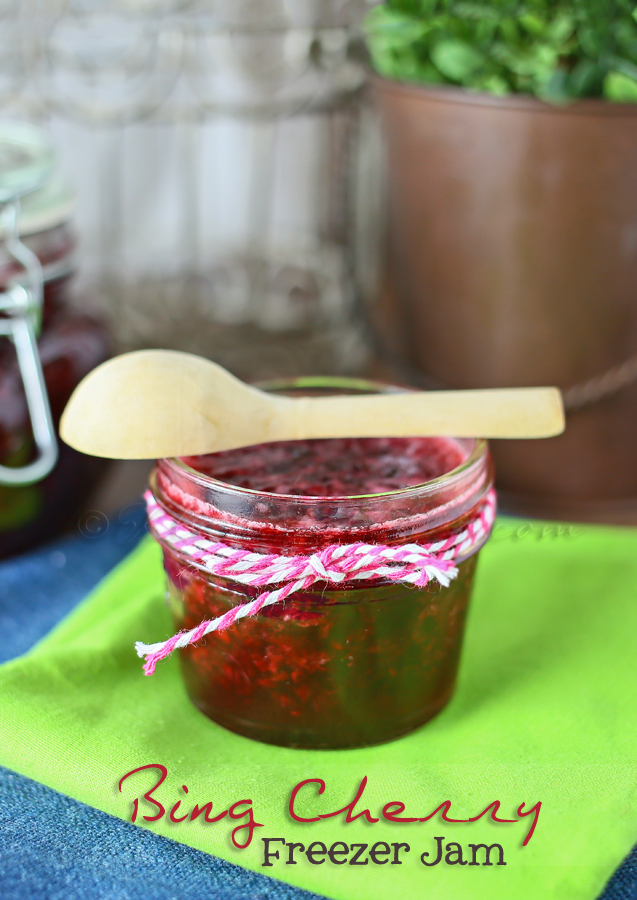 Bing Cherry Freezer Jam
Ingredients
3-1/2 cups pitted cherries- halved
be sure to cut them before measuring- this will affect the measurement
1-1/2 cups granulated sugar
2 tbsp lemon juice
2 tbsp raw honey
3 tbsp pectin
pinch salt
Instructions
Place prepared cherries in food processor & pulse a couple times. Just enough to make into a spreadable consistency but still have chunks in there too.

Transfer to large pan. I used a short stock pot.

Add sugar, lemon juice & salt

Bring to a boil over high heat - stirring frequently to prevent sticking

Continue to cook until mixture darkens - about 10 minutes

Remove from heat & whisk in pectin & honey

Allow to cool for about 5 minutes before transferring to jars.

Store in refrigerator for up to 3 weeks, freezer for 6 months.
Want more jams, preserves & spreads?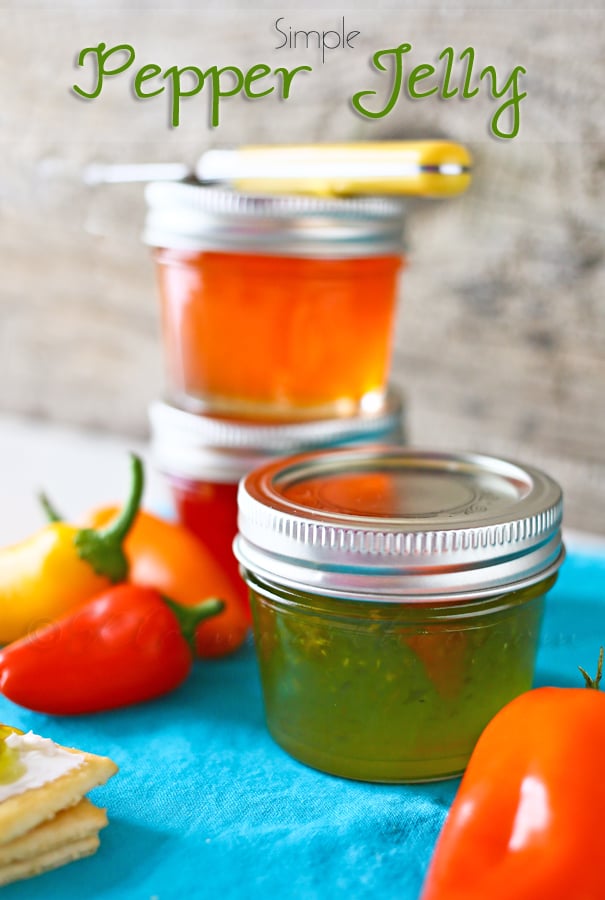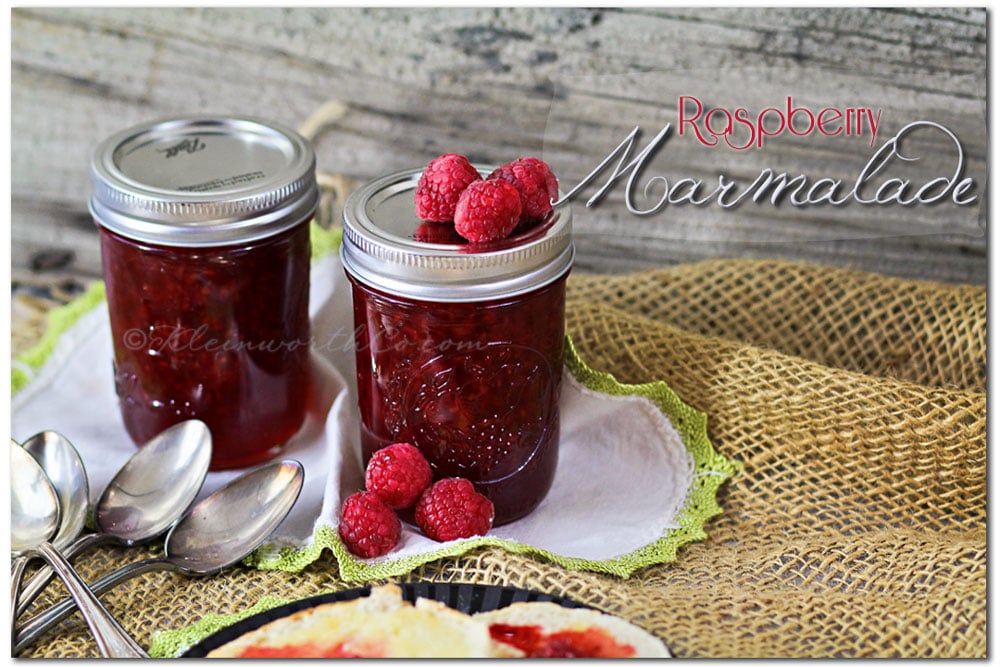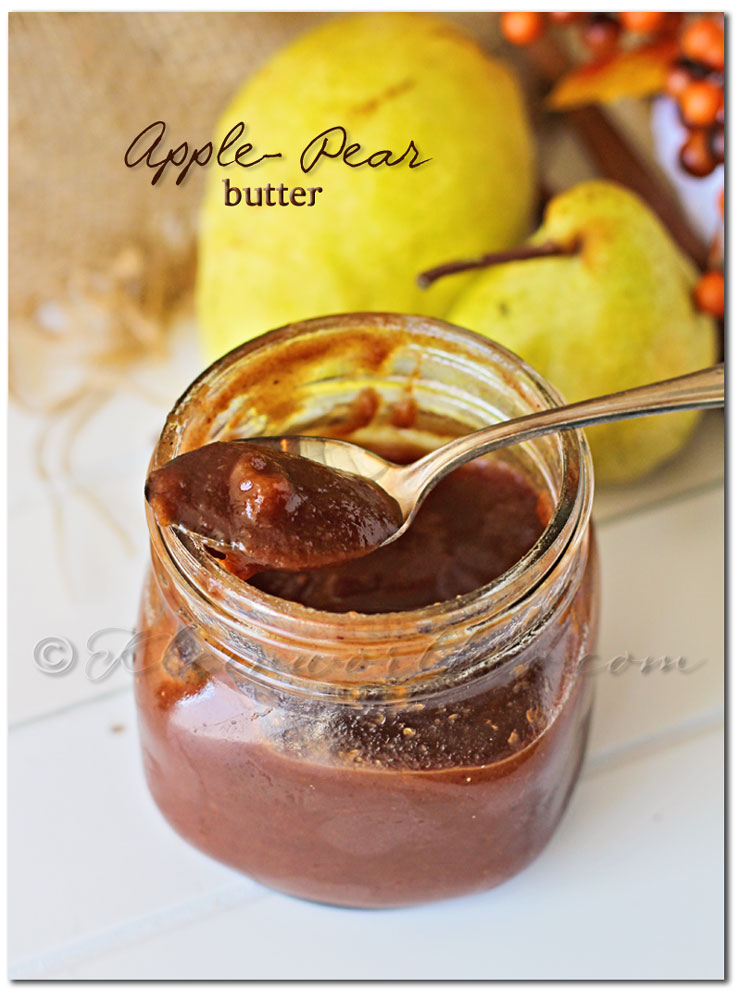 Apple Pear Butter (in the slow cooker)
To see where I am linking today- visit HERE
[include id="1″ title="Footer Ad"]